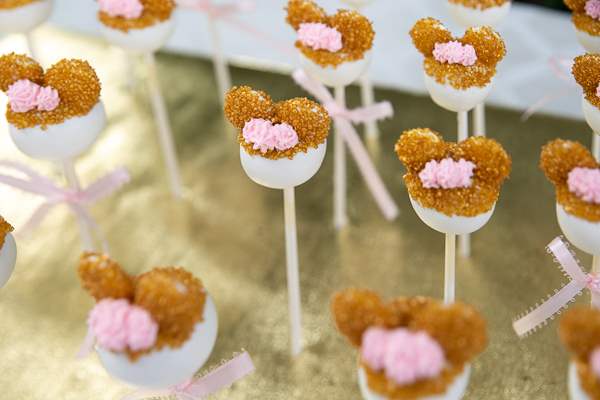 Disney Bride Laura planned an "At-Home" Disney wedding in July 2018.
Throughout the wedding process I was in control of literally every aspect that occurred within my wedding. So when my mom initially proposed the idea of planning a surprise bridal shower for me, I was a little on edge. I finally agreed and it ended up being the most beautiful, thoughtful, and well orchestrated aspect of my wedding planning (thus far).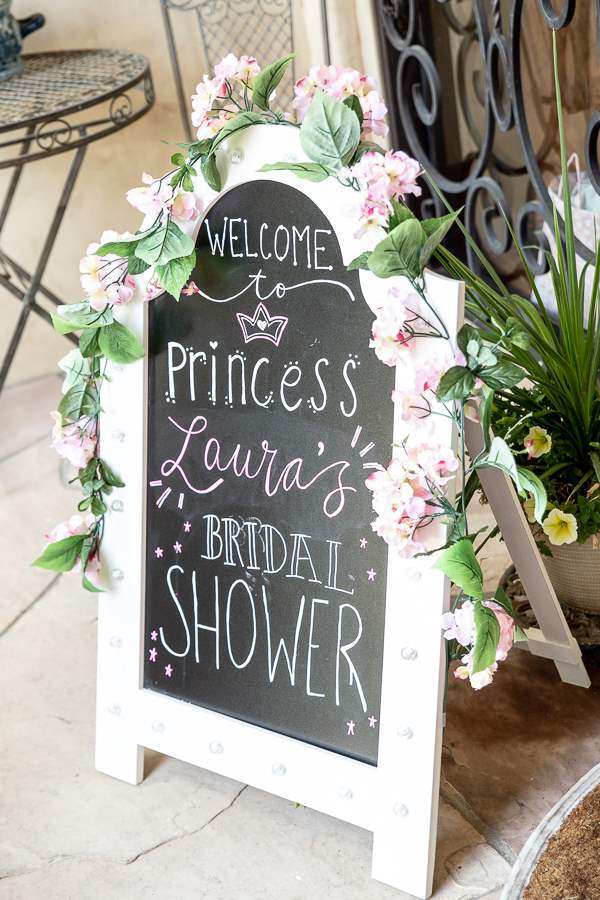 My mom decided to keep almost every aspect of the shower a secret. I only knew of the color scheme and one or two of the games. However, what she and her friends cooked up was way more than I could have possibly imagined. The theme was based on the rose gold color that is currently popular at Disneyland and all of the guests were told to come in Disneybounding gear.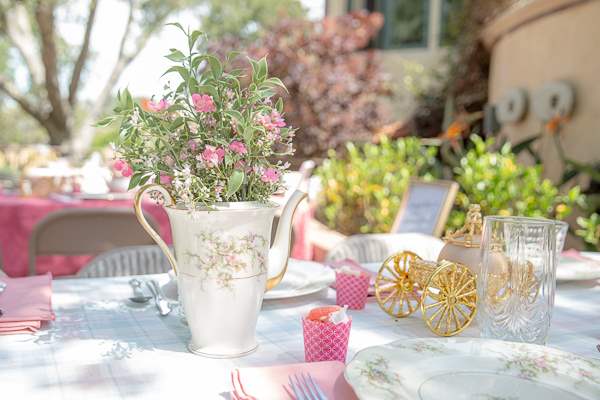 The decorations and coloring were caked in rose gold. The food was completely Disney themed as well. From Rose Gold Minnie Mouse Cake Pops to Minnie Mouse Cupcakes, I was extremely delighted for what was to come this day. The bridal shower was held at the same venue as the wedding. The owner of the house happens to be a chef so she made all of the food (except the desserts). The decorations and set-up were all thought out by my mom and a few of her other friends.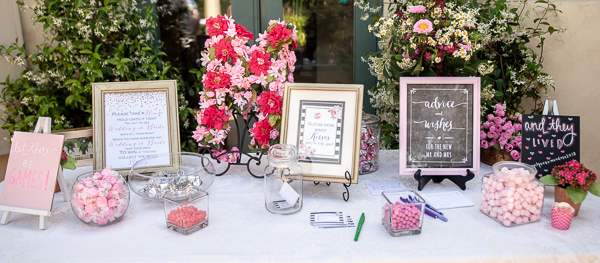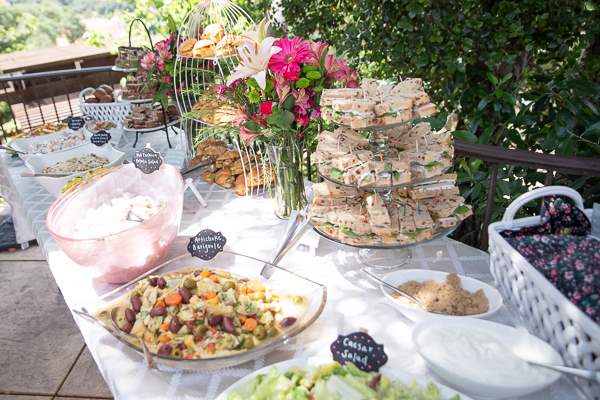 Upon arrival I got my make-up done by the artist who is doing my wedding make-up. My mom didn't want me to see anything while they were setting up so we went downstairs. As my make-up artist was performing her magic on my face my Maid of Honor snuck up behind me. She wasn't supposed to be coming to the bridal shower so it was an awesome surprise. Luckily, my mom caught everything on camera.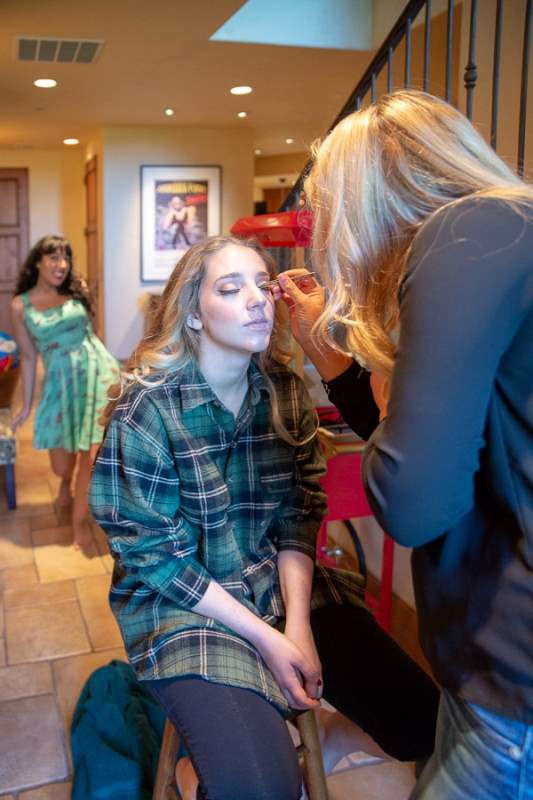 After getting ready I was able to finally see all the decorations. It was a lot to take in, but everything was so well decorated I can only explain how beautiful it was in the photos provided. Minutes passed by and guests slowly started trickling in. It was so awesome to see some of their Disney-bounding outfits.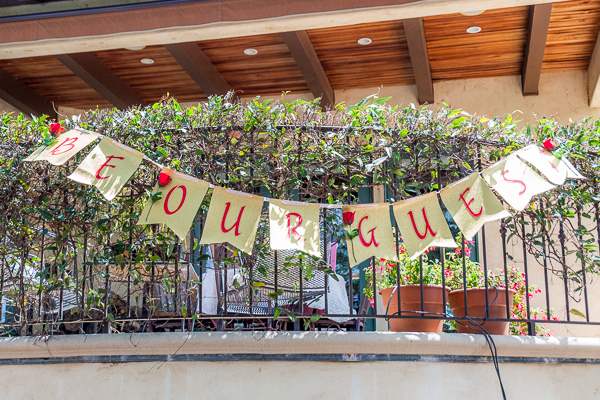 Once a majority of the guests arrived we started with one of the games. The game was to match the famous Disney love song with the correlating movie. The winner(s) then received a little goody bag. After this game everyone got up to get food. The food spread included mini sandwiches, deviled eggs, Potato salad, Shrimp salad, fruit, Caesar salad, etc. Once everyone was comfortably sitting down we began another game. This game involved me correctly answering my fiancés pre-recorded answers. A lot of the questions/answers surprised me so I ended up only getting about half of them correct! Now it was time to open a couple of the presents. The presents were mostly from my registry but some were lingerie, Disney themed items, and more. The gifts were all beautiful and extremely appreciated.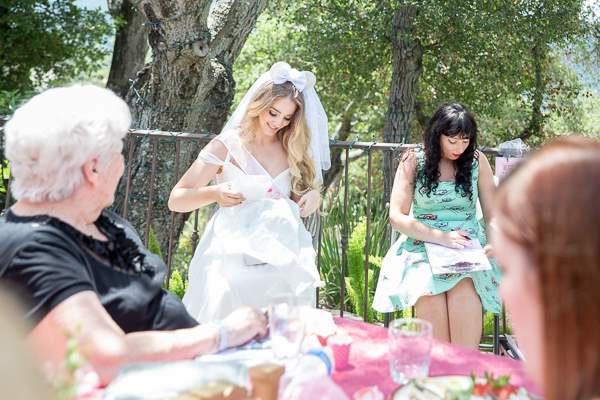 Before our concluding game everyone was invited to help themselves to desserts. As mentioned, we had the Minnie Mouse cake-pops and Minnie Mouse cupcakes. They were beautifully executed and magically delicious.
It was finally time for our very last game before the festivities were to come to an end. This game has been seen in many bridal showers but was one that I absolutely love. It involves everyone breaking off into teams and each team gets a couple of rolls of toilet paper. These teams assign one person to be the "bride" and begin to execute a wedding dress fashioned from these rolls of toilet paper. They had ten minutes to complete this task and I was to vote on which team had the best dress.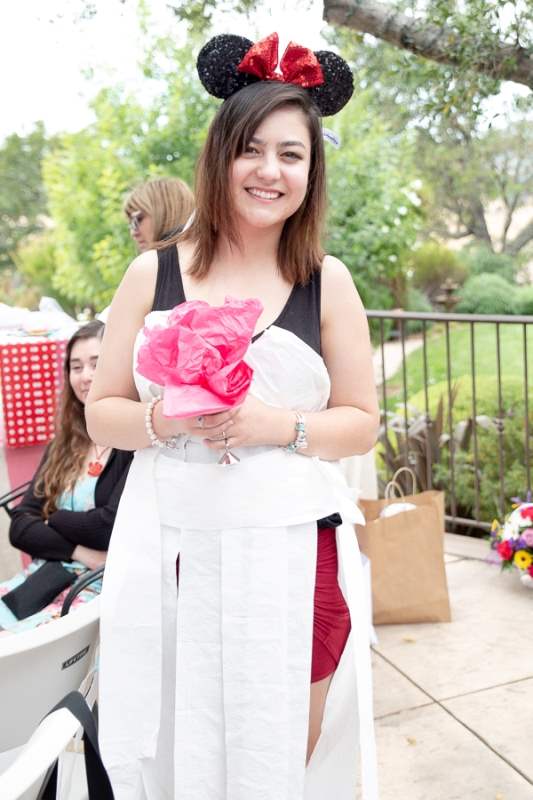 As these festivities were winding down people slowly began to leave. Prior to them leaving I took a picture with each and every one of them. My mom had created a giant "picture frame" out of cardboard that everyone could enjoy.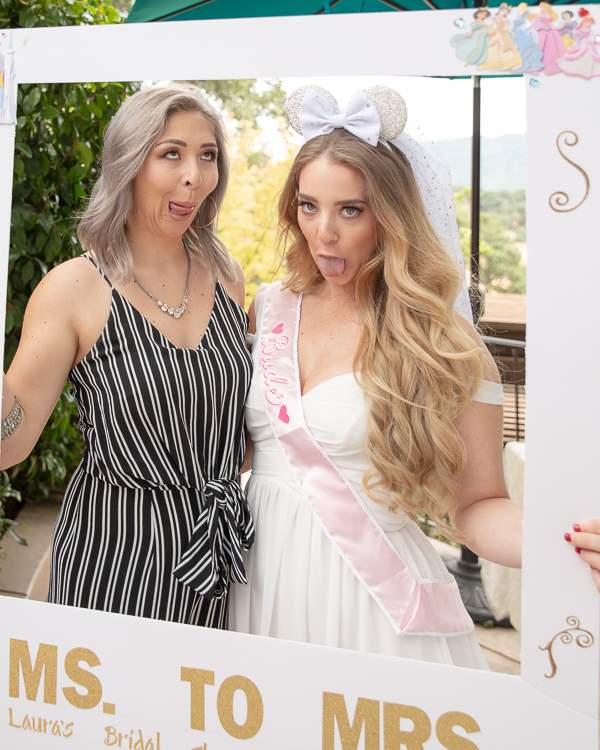 As much as I was reluctant to have somebody else plan my bridal shower, I think it was the best thing I could have ever done. As stated previously, everything was beautiful and so well executed. I am truly thankful for my mom, her friends, and my bridal party for assisting in the set up, design, food, and games. I simply can only express my thoughts and gratitude in one word: Magical.