Disney Bride Stephanie M planned a Walt Disney World wedding at the Wedding Pavilion and California Grill in July 2018.
With memories, pictures, and a renewed faith in love, it may seem like your guests already get to leave the wedding with so much. However, with the perfect wedding favor, you can give friends and family one more memento to remind them of your special day. Favors also open the opportunity to add another personalized touch to your celebration, a place to merge your interests with appreciation for your guests. Each couple shares their own special bonds. Take yours and use it to inspire your favor.
For us, board games provide a way to spend time together and connect (both as a couple and with friends). So, it only made sense that we would tie that into our favor. For you and your loved one, you'll have to discover what stands out for you, whether it be food, games, art, movies, music, whatever. Your common ground is a great jumping off point and helps create something uniquely your own.
The next step is figuring out what to do with the interests you'll be sharing with your guests. We took our love of games and created a card game to give each of our guests as a favor. It's "Disney Dog" themed to also incorporate more things we love – games, Disney, and dogs!
We can't tell you what to do with your selected theme(s), but we can suggest that you make it something your guests may enjoy beyond just the initial appreciation of receiving a gift. Our game can be played. Gifts of food can be eaten. Art can be displayed. Music and movies provide entertainment later. You get the idea. Give your guests something you'd like to receive and would consider using yourself. That's what takes a favor from being okay to great!
The trickiest part may be towing the line between something memorable but also practical. Your guests might all love a new puppy, gold watches, and sports cars; however, that probably doesn't make sense for your budget. Dream big, but also dream realistically.
Don't be afraid to readjust your desires and expectations a bit. For us, we had the initial idea of buying a bunch of games for our guests. When we discovered that plan wouldn't play out the way we hoped, that's when we opted to create a custom theme of one of our favorite games, Love Letter. It's a lot more special and unique than the mass ordered games would have been, and something we're both much happier with. It's okay to stress a bit about the favor selection but remember, in the end it should be something fun.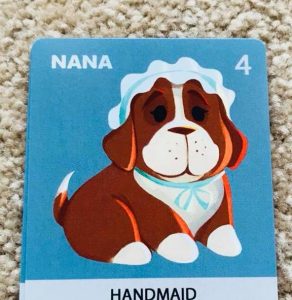 We'll leave the actual implementation of your plans to you, but we whole heartedly believe you will pick a favor that will provide a lot of joy on your wedding day.
Related post: 20 "Best Day Ever" Wedding Favors Your Guests Will Love