I was given a complimentary pass to visit Crumbs & Whiskers cat cafe. Being known as a crazy cat lady sometimes has its perks. All opinions are my own.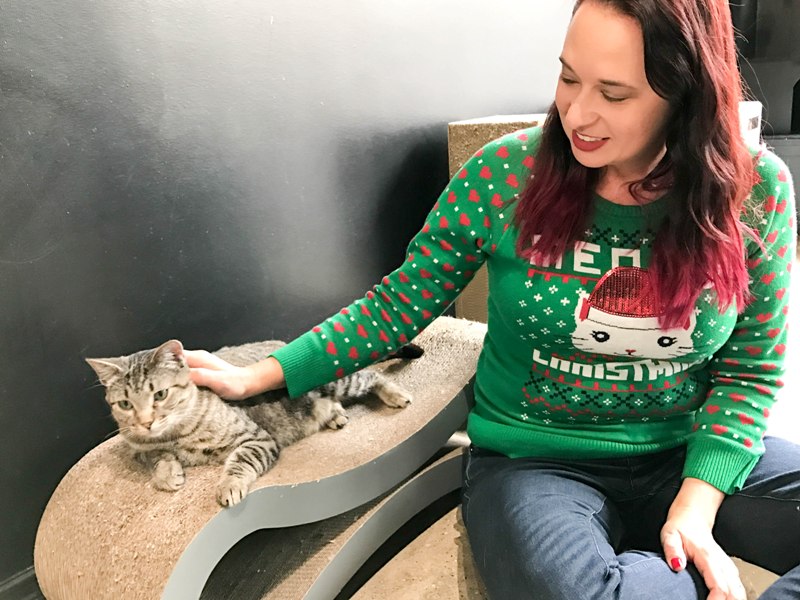 It's difficult to believe Los Angeles opened its first cat cafe just last year. Since Crumbs & Whiskers opened in September 2016, it has become the hottest ticket in town. Weekend reservations generally need to be made a few days in advance.
Personally I've been lucky enough to have been invited to visit Crumbs & Whiskers a few times (read my full review here), and I thought it would be fun to put together a list of my favorite reasons to visit a cat cafe.
5 Reasons to Visit a Cat Cafe
1. The cats.
At a cat cafe, generally you will find a lot of cats roaming around like they own the place. At Crumbs & Whiskers in Los Angeles, they have around 15-20 cats at any given time. The cats are adoptable, so don't get too attached during your visit or a) you may end up going home with a cat, or b) your favorite cat might not be there when you return (I'm looking at you, Tigress).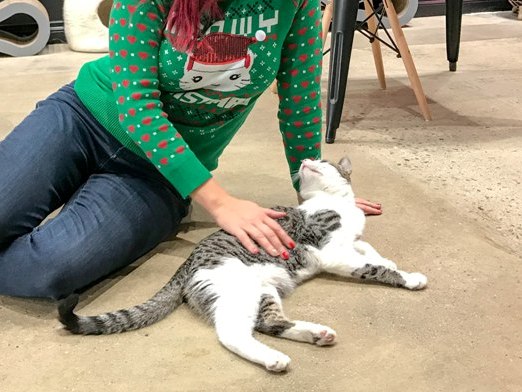 2. You can drink coffee with cats.
Well, the cats can't drink the coffee, obviously. But us hoomans can. Crumbs & Whiskers partners with a nearby coffee shop to get you a coffee, latte, or tea during your visit. Cookies are also available. Enjoy your coffee and cookies while watching the cats.
3. You get to play with cats.
Grab a dangler toy and play with the cat.
Or not, whatever.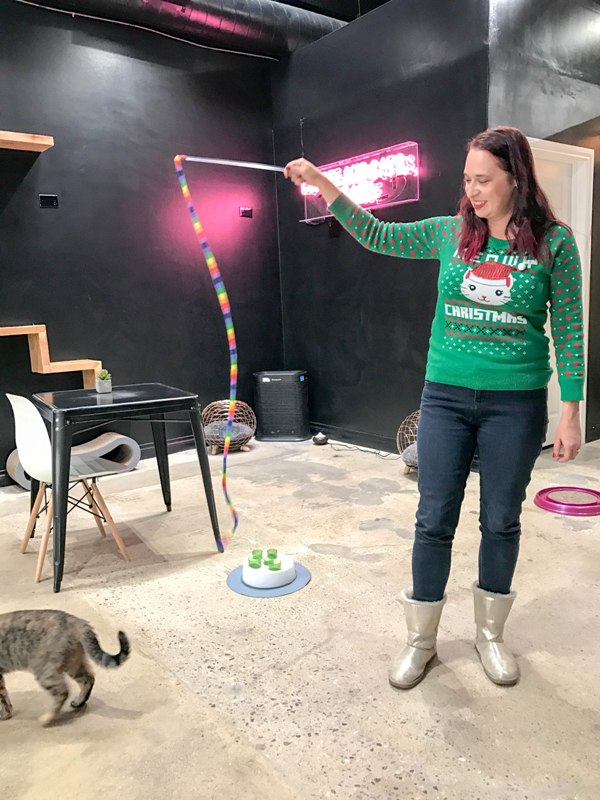 4. You can pet cats, too.
You are encouraged not to pick up the cats because cats can be temperamental and also they have claws, and this is not the best combo. But if a cat comes up to you and demands to be pet, then you should pet it.
Seriously, do you need another reason to convince you a cat cafe is the best idea ever? Even when they seem irritated with you and they just want to hide away in their tiny teepee, they are still so adorable. Cats FTW.
Make a reservation with Crumbs & Whiskers Los Angeles here. Cats.