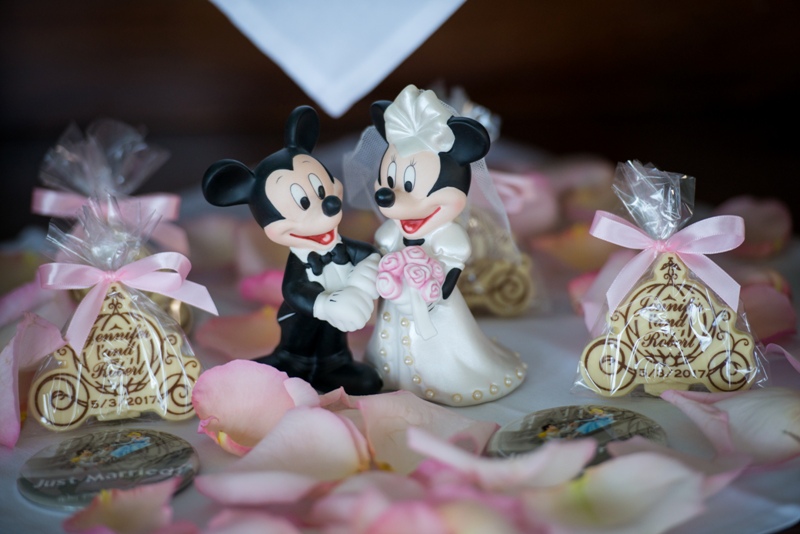 Image credit: Disney Fine Art Photography. See more of this wedding here.
Disney Bride Stephanie is planning a Walt Disney World wedding at the Canada Pavilion and GM Conference Room for March 2018.
When we started writing out our guest list, I quickly realized how expensive our wedding could become if we invited ALL of our friends and family. It was important for both of us to have only the people closest to us attend our wedding. According to some articles I've read about destination weddings, the average RSVP rate was around 50%. This was true in our case, with our final guest count being around 35 people. There are a few perks of having a small Disney wedding with just your closest friends and family. Here are just a few!
Enhancing Our Guests' Experience – Making our guests feel special is one of our top priorities. From the moment they check into their hotel, our guests will be greeted with welcome bags which will include custom buttons, homemade cookies, transportation information, a thank you note, etc. At the end of our reception, we will finish off the wedding festivities by treating everyone to a ride mix-in on Test Track (since our reception space is right above it). We will be saving all of the on-ride photos on our Magic Band and using them as thank you cards for our guests after the wedding. We want our guests to have a memorable experience and to be able to show them as much Disney magic as possible! We wouldn't be able to afford all these extra touches with a huge guest list.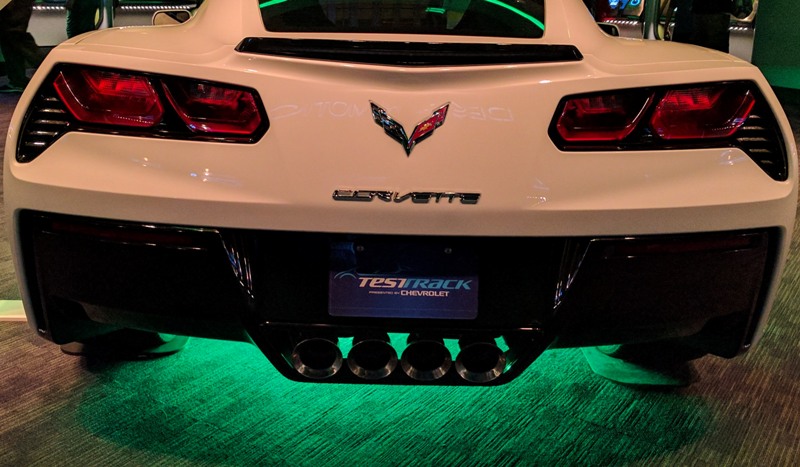 Taking Advantage of a Large Reception Space – When we walked into our reception space for the first time we both immediately knew it was perfect for us. One of my first concerns, however, was how to fill up the room with such a small guest count. It's a very open space with floor to ceiling windows and a panoramic view of Epcot. It would be easy for the space to feel cold or unwelcoming. Thankfully, our wedding planner offered some great suggestions. We decided to divide the space, dedicating one section for cocktail hour with a mix of high and low cocktail tables. Instead of having multiple round tables for our reception, we decided on having one long table which will essentially divide the room in half, and also provide more of an intimate experience for our guests. Bonus – by eliminating multiple tables, elaborate centerpieces are no longer required, which is another great way for us to save money. We are also having a silhouette artist who will be set up on the other side of the room. We are going to provide frames for the drawings so our guests can take them home as a wedding favor. Again, if we had a large guest count it would be incredibly difficult for everyone to get their silhouette done! But with a small guest count, it shouldn't be a problem.

Spending More Quality Time with My Husband (and Our Guests) on Our Wedding Day! – I've noticed at all the large weddings I've attended over the years how often I would see the bride and groom separate from one another, trying their best to mingle with all their guests to ensure they spend enough time with everyone. This was a concern of mine, since I obviously want to be with my husband as much as possible. By having less people attend our wedding, as well as socializing with our guests throughout the week, this ensures we will be spending more time together on our wedding day.
Celebration at Home After the Wedding – For those unable to attend (or those we couldn't include on our guest list due to our budget constraints), our plan is to have a party back home and invite as many people as we can! We've already discussed the idea with many of them and everyone loves the opportunity to be able to celebrate with us. It will likely be a casual gathering at a restaurant or someone's home, and hopefully we will have our wedding pictures back by then so we can share our big day with everyone.
We love the idea of being able to spoil our guests due to our small guest count. Disney Weddings offers a lot of fun add-ons to personalize your wedding and make the experience memorable for not only the couple getting married but all your guests as well! I'm so excited for our guests to experience everything a Disney wedding has to offer!