This post contains affiliate links.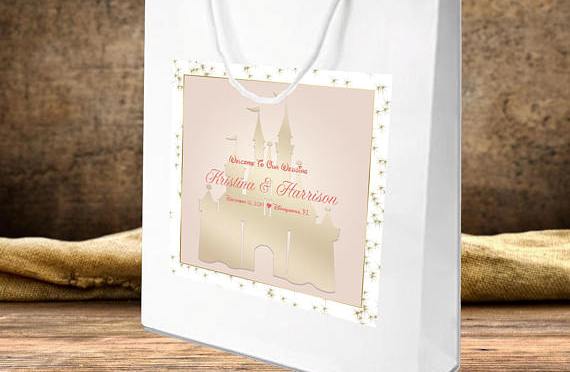 Castle Welcome Bags by 4WeddingWelcomeBags on Etsy
Disney Bride Yvette is planning a Disneyland wedding at the Rose Court Garden for April 2018.
After watching my online RVSP's come rolling in I was filled with joy that my family and friends are taking the time to travel to Disneyland for our wedding. I wanted to show each person how much I appreciate them; I realize destination weddings can be incredibly stressful. After some thought I decided to provide welcome bags for all attendees. Welcome bags are an extra nice gesture for your guests if your budget allows for it. Here is what I found essential in including in our guests' Welcome Bags!
Maps
Providing a printout of The Disneyland Resort will help your out-of-town guests with navigating the grounds. Our ceremony starts promptly at 9:30 am and I figured I can help prevent lost and wandering guests by marking the location of the ceremony venue.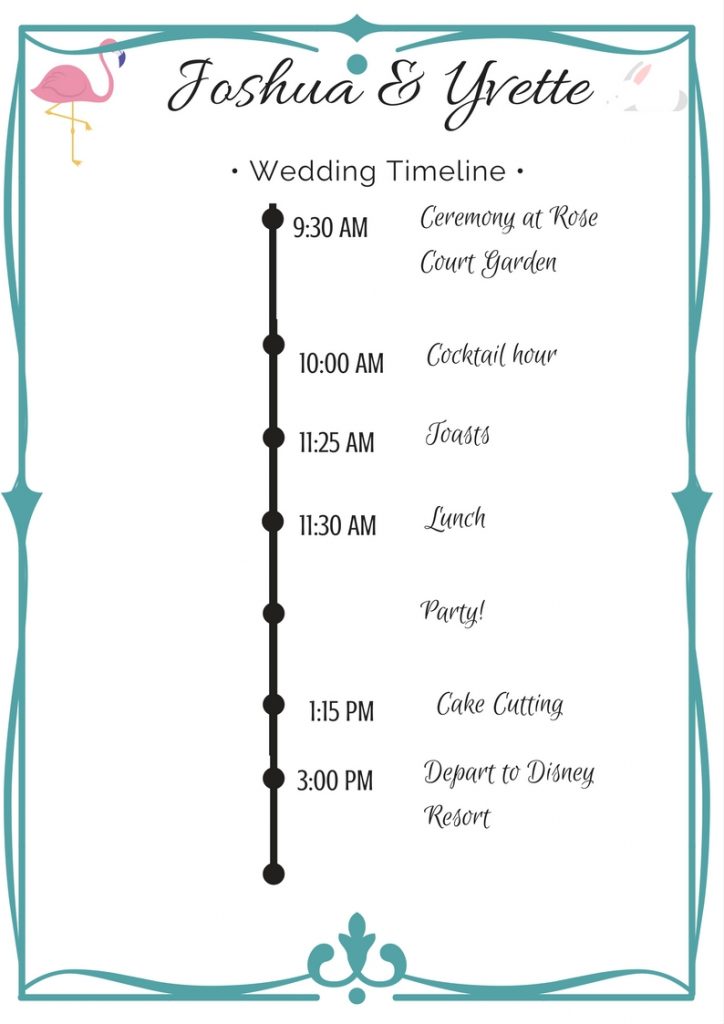 Wedding Itinerary
Give your guests a general sense of the day. This will allow guests to plan their meals accordingly and make proper arrangements. There are various Etsy shops that will create a cute timelines or you can go on Canva and create your own for free.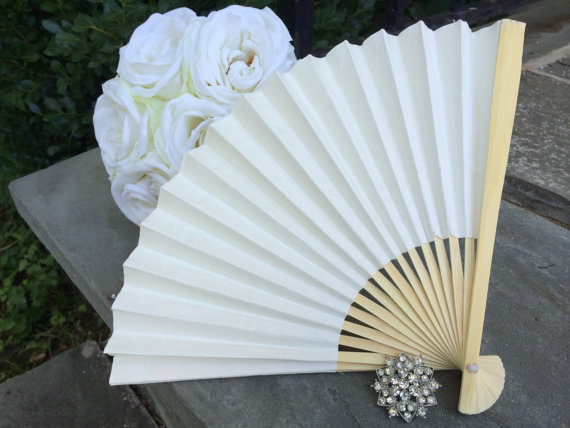 WeddingParasols on Etsy
Accessories
I plan to add some useful accessories for an outdoor wedding. I notice that at times the sun will blare into the faces of guests at the Rose Court Garden. Adding a cute little paper fan or sunglasses can go along way in comforting your guests.
Mickey Cake Pops from TinasSweetTreats on Etsy
Snacks
You can include anything small like breath mints or choose to go big like including items from the hotel gift shop. A bottle of water, soda, or even something stronger will be much appreciated. Including Disney brand snacks or Mickey shaped food is a good way to get your guests excited for the park and your wedding.
A Note
A handwritten note from the bride and groom is that extra special touch of pixie dust. My goal is to tell each person how much their presence is appreciated.
***
Disney's Hotels offers delivery of Welcome Bags if you or your wedding party is too busy to hand out the bags individually. The Bell Services will deliver each bag for an fee. You can even select the time frame you want it delivered. Unfortunately, they can't give bags out during check-in, they can only be presented at a resort room. Another option is to present the welcome bags during your rehearsal or welcome dinner!
What else would you add to your guests' welcome bags?
Comments
comments