I have jumped face first into the Periscope pool and I don't intend to ever come out until I'm good and wrinkly. I have now done over 50 (!) broadcasts and I've watched countless more. I want my Periscopes to be the best they can be, because I want all of you out there to keep tuning in.
I've learned from watching other Periscope broadcasts that how you start and stop your broadcast is an art in itself. I have seen a lot of strange opening shots. From carpet, to sidewalks, to keyboards, to the broadcaster's shoes. And I've also seen people who aren't really sure how to end their broadcast and seem to go into full-on panic mode. Yikes! My early broadcasts are far from perfect but since then I've learned I feel much better about my 'Scopes when I have some kind of plan before going live. This article will walk you through how to start and stop your broadcasts on Periscope like a pro!
If you are brand new to Periscope, you may want to go read my Periscope Basics article first, then come back and read this. Otherwise some of the information on this article will not make sense to you.
How to Start and Stop Your Broadcasts
Taking a few minutes to think about your broadcast before you start will truly make your Scope that much better. Obviously you should already have a topic and bullet points written out (this tip is from my Basics article). Next, think about what your "preview" image will look like. The preview image comes from your opening shot, so make sure it's somewhat interesting. By default, your broadcast will start using the rear camera, and right now you can't change that. So, don't show your cluttered desk or your feet or the dirty ground. For most of my scopes, I will make a graphic (either on the computer or on paper) with the title of my 'Scope and my unique hashtag. Or I'll show an image on my computer screen. I've seen a lot of people start off by showing their company logo, which is a great idea. If I'm outside, I'll show pretty scenery. I'll leave it up for the first 30-60 seconds of my 'Scope while I'm greeting people. Then I'll get started, which usually involves flipping the camera around and speaking to my audience.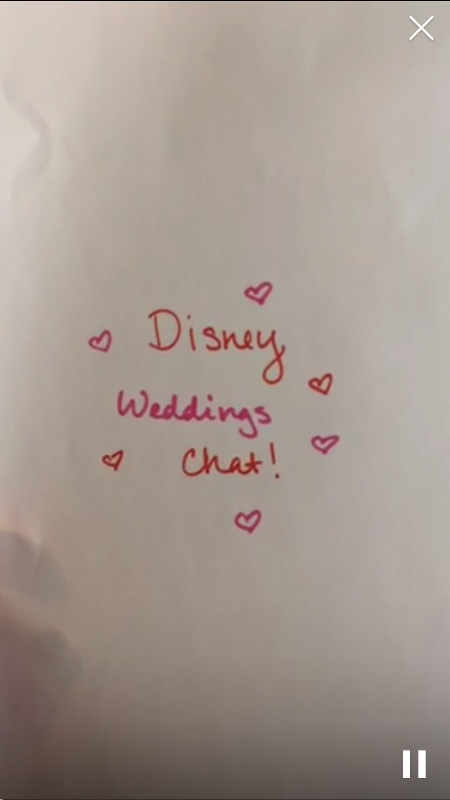 Once you hit "Broadcast" there are a few points you should hit before you jump into content. First and foremost, say "hello," welcome your viewers, and introduce yourself. I watch so many 'Scopes where people don't say who they are! Remember you will likely have new viewers with every broadcast, so don't assume everyone knows who you are. Viewers will also be jumping on late, so don't be afraid to say your name a couple times (but not TOO many times or it will become annoying for those watching the replay). Say your name and your business name, and give a short bio on what you're all about. I try to say my name and business name (or blog name) at least twice within the first five minutes.
After introducing yourself, do a quick "ice breaker" call to action. I usually ask people where they are from, and if they are new to my broadcasts I ask them to type "new" and their name. While you wait for responses (which may or may not come, depending on the amount of people watching), explain some Periscope basics for anyone who may be new. Let everyone know they can share the broadcast by tapping the little person icon in the lower right corner, and sharing on Periscope or Twitter. (Tip: when you're watching yourself broadcasting, you are looking at a MIRROR image of what the viewer sees. So if you want to point to the little person in the corner, you need to point to the OPPOSITE corner of your screen. Hopefully that makes sense.) Also remind your viewers how to give hearts – by tapping on the screen. I like to tell my viewers that giving hearts lets me know they agree with what I'm saying and they are enjoying my broadcast, which makes me happy! While you are explaining all this, remember to interact with anyone who is leaving comments. People love to hear their names being said out loud, so say "Hi" or "Welcome" to as many people as you can, by name or username. If you have something in common with a viewer's location, be sure to mention it and share any stories. And if you have "regular" viewers, be sure to give them special attention. Nothing makes me happier than seeing the same names logging in with each broadcast, and hopefully my enthusiasm comes through when I'm interacting with them. Periscope is all about making REAL connections; that's why people love it!

Demonstrating how to tap for hearts … tap tap tap!
After spending a couple minutes on greetings and introduction, dive into your topic. It's up to you if you want to also pay attention to comments and interact with people. If you have a lot of viewers it may be impossible to keep up with the comments, so let your viewers know you will take questions at the end. If you do ask for questions at the end, be sure you ask before you're completely done speaking on your topic. Or else you'll end up asking for questions and then awkwardly staring at the screen for several very long seconds (she says from experience).
When it's time to wrap things up, finish your broadcast the way you started it – by stating your name and business/blog name again, tell people how they can find you online (website, email, social channels, etc), let them know when your next broadcast will be (if you have a schedule – for example, I always do a Wedding Wednesday chat at 6pm Pacific so I remind my viewers to tune in every week at the end of EVERY broadcast I do), again ask them to share the broadcast with their followers by tapping on the little person icon ("If you liked my broadcast and think your followers would like it, too, please share it …"), and thank everyone for tuning in. If viewers are leaving "goodbye" comments, say goodbye and thank them by name.
As you may know, to end a broadcast you swipe down on the screen. As you are wrapping things up, try to non-obviously swipe down on the screen so when you are ready to end, all you have to do is press the "Stop broadcasting" button. Why? Because I've seen too many people (myself included) struggle to stop the broadcast after saying goodbye. Then you end up just staring into your phone, and most likely at an unflattering angle because you've lowered the phone since you THOUGHT you were ending the broadcast. Another trick is to double tap the screen and show something else (go back to your original photo, sign, or scenery) and then stop the broadcast.
When your broadcast has ended, remember to save it to your Camera Roll. This is the only time you can save it, and it's better to save it and delete it later, than regret not saving it in the first place.
***
Hopefully some of these tips will help you rock your next Periscope broadcast. My next Periscope Tips article will be all about the external tools I use to enhance my broadcasts, so watch for that next week! If you have any questions about using Periscope, please leave a comment below and be sure to leave your user name so we can connect!