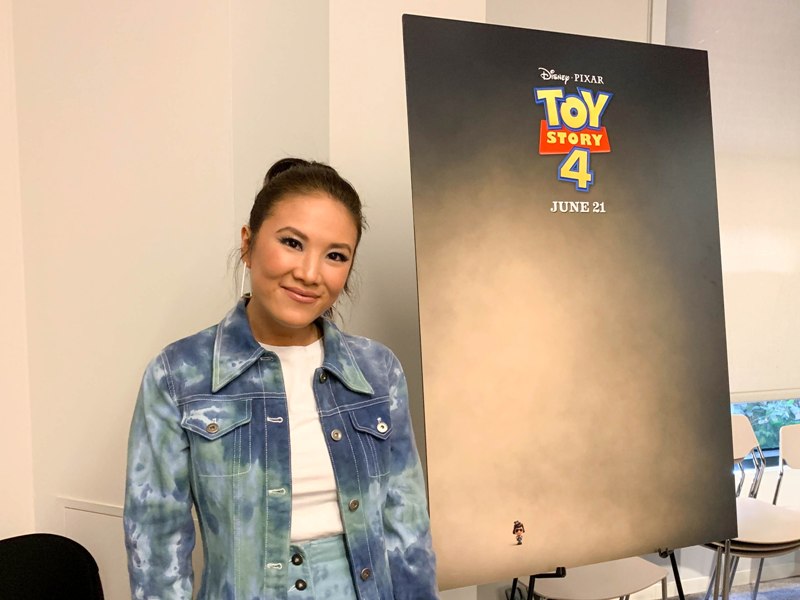 Earlier this week I was invited by Disney to interview Ally Maky, the voice of Giggle McDimples from 'Toy Story 4!' It was a treat to get to know this talented young lady. Find out how Pixar discovered her (it will REALLY surprise you), what being the first Asian-American character in the Toy Story universe means to her, and the special surprise she received the night of the premiere!
We asked Ally how she first learned she got the part of Giggle McDimples, Bo Peep's new friend. "It was so crazy and it's a story that I still can't even believe. I got a letter and it was on this fancy paper with the Pixar letterhead. And it said, 'Dear Miss Maki, we would love for you to be a part of this film,' and I was like … this is a joke! I thought it was a prank. I was thinking, how is this real life?!"
So how did Pixar choose Ally for the role of Giggles? "The casting department at Pixar actually found this random YouTube video that I had made with no budget, I just had this idea of something I wanted to make on a day off, it had my dog and my nephew and a couple of my friends and we made this random spoof of the '73 Questions' on Vogue. I just kind of made it through my lens, of how I saw it and how I would be in that circumstance. And I guess someone at Pixar found it and they said, 'That's the girl. That is Giggle McDimples.' So they saw something in that. That video had literally no views and I just thought 'Oh, it's a failure, nobody cared about it.' But one of those views could be something you're not even thinking about."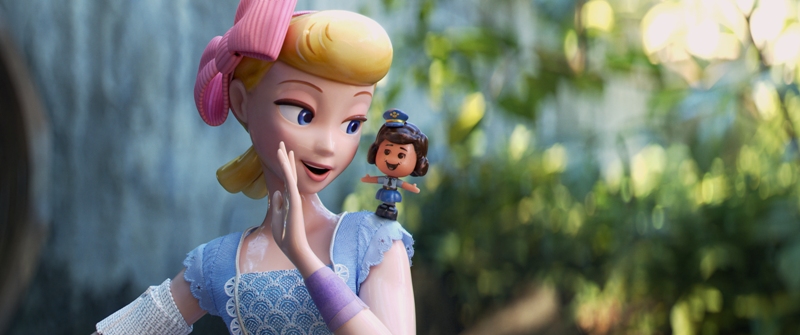 How did Ally bring the character of Giggles McDimples to life? "The first thing I asked when I went in for the first (recording) session was, 'Do you want me to do a voice?' And they said, 'Absolutely not. At Pixar we do the casting to make sure we choose the person who is internally what we want, the heart of the character.' In that moment I felt, you know, great to be myself and bring whatever energy I wanted to bring!"
When asked about what she wants kids to learn from the character of Giggles, she had a really thoughtful response. "First of all, to be a part of the (Pixar) universe and to play the tiniest character to exist, I think that's already such a powerful message. I grew up as an Asian-American female and we didn't have that much representation with being a woman of color, and (Giggle) is in a positions that's in a male dominated field, so I think already Giggle is breaking so many barriers. So you can be anything. The fact that she's a cop is so awesome."
On the subject of representation: "People are telling me she's the first Asian-American female within the whole universe. I think the main thing is, growing up I was so shy and afraid to be myself. And it's something I am still learning, but I think because you don't see yourself (represented), you don't know that you're okay just being yourself. So I think this character is so special because of that. Through Giggles I have learned to be more confident and learned to kind of embrace who I am. I hope the next generation of kids are going to look and see themselves all the time, because it really does matter."
Ally said it was an honor to play a new character alongside the classic character of Bo Peep. "(Bo and Giggles) are like the greatest girl power duo to exist, and I think that's my favorite part about all of this is, not only you have Bo in herself who is so strong and powerful but you also have Giggle who herself is so strong and powerful but together they are even better and stronger. And the way they support each other; I think it's awesome how Giggles just has her back, she kind of already knows what Bo is thinking before she says it. She just 100% has her back. And I think that's also so important, is to showcase female friends and that we don't have to be in competition with each other, we can fully support each other and be a team."
Next we moved on to the night of the premiere. We asked Ally about the stunning yellow pantsuit she wore on the red carpet. "I wanted to wear menswear and (my stylist and Dior) said we gotta make this happen. So he flew in that suit from Paris, it got stuck at customs, and it was for a man, obviously, so we had to tailor it, like reconstruct the whole thing. They were sewing until the last minute. People were saying, 'I can't wait to see her dress.' But I didn't want to wear a dress because I don't think Giggle would wear a dress!" I'd say all the effort was worth it!
We also noticed a big shiny ring on Ally's finger – she got engaged at the premiere! "I'm still processing all of this! We went to the after party, and then went back to the hotel and I walk in and see rose petals on the floor, and I think, wow the Roosevelt (Hotel) is really treating me well! But it's also kind of romantic? And then my fiance started crying and I thought, what's happening, and then he did it. But he knew what a big moment (the movie) was for me, so he planned it. Everyone knew except for me!"
Ally is also very passionate about diversity in Hollywood and empowering young women. She started the Asian American Girl Club as a way to give voice to and celebrate the community. "The Asian American Girl Club is honestly just something I started in my living room. I felt like we are making such amazing strides this year with Asian Americans and representation, but I felt like the next logical step in that was representation for Asian American females within that, so I just felt like we needed to unite and have that sisterhood that I was really craving. I really wanted to reach, you know, the girl in Ohio who is the only Asian American girl in her school that feels like she's alone. After I started it, the next morning I started getting these essays, people were writing about their identity and experience and how they have never been able to talk about it before, and it was almost like they were saying my exact story. And that's when I kind of felt like, it was this very specific identity that we hadn't shed light on yet, that we hadn't talked about and celebrated. For me, it's just a place to be able to share and connect each other."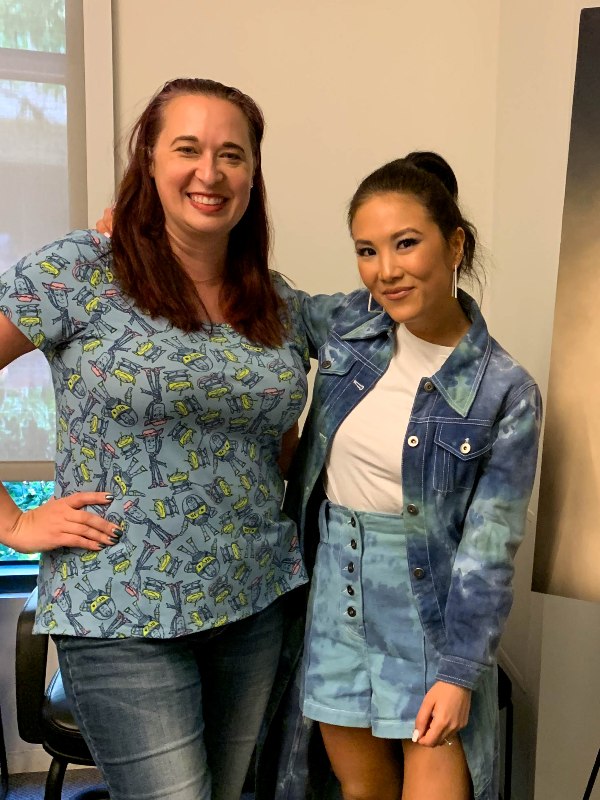 Thanks to Ally for spending time with us! Be sure to catch Toy Story 4 in theaters June 21, 2019!
[mv_create title="You may also like:" key="5″ type="list" layout="hero"]