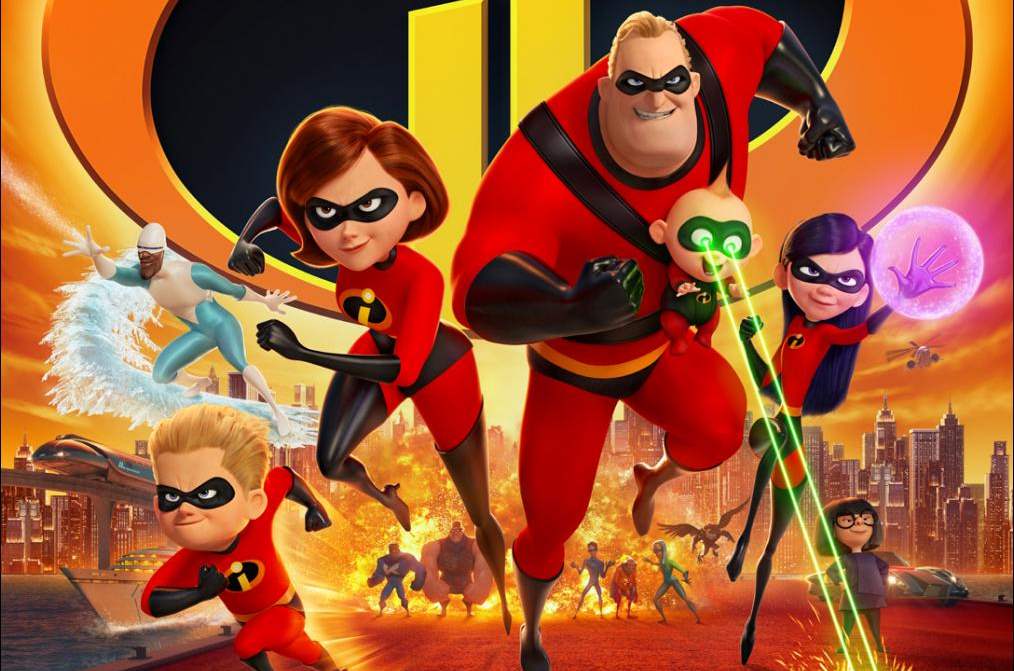 This post contains affiliate links.
How do you feel about a superheros wedding? I shared my ideas for a Marvel superhero wedding when Thor: Ragnarok was in theaters, but this one is going to be a little different! This time, I'm just letting the poster for Incredibles 2 lead the way.
INCREDIBLES 2 Wedding Inspiration and Poster Palette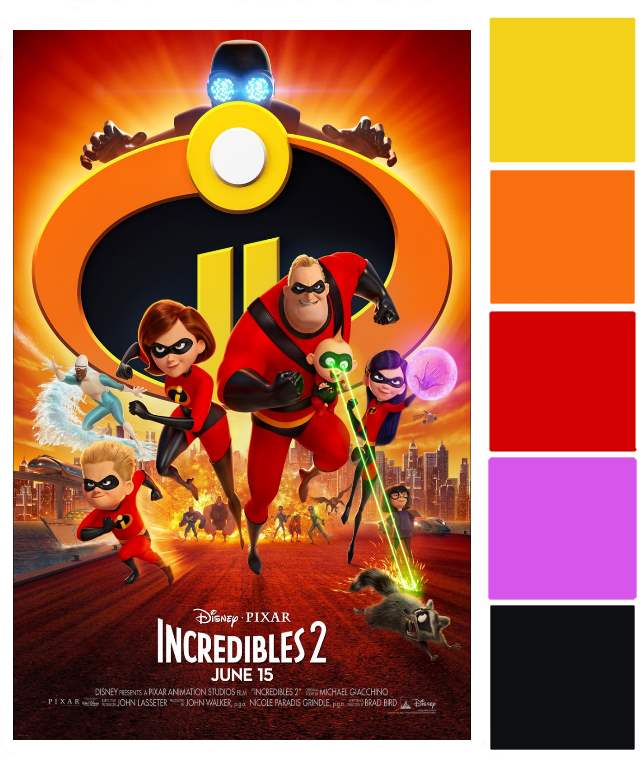 Personally, I think it's impossible to see this color palette and not feel warm happy thoughts. This poster is practically all the color of the rainbow! Obviously our main color is red to match the family's super suits. The logo includes lots of orange and yellow – gotta love the simplicity of primary colors! For the accent color, I went with the obvious choice, black. Even though traditionally black is not too common at weddings, I have seen it worked in beautifully as an accent. Choosing the final color was tricky. There were a lot of elements to choose from … Frozone's icy blue, or Jack-Jack's laser green eyes. Ultimately I went with Violet's "violet" force field, because I still have a personal thing for Pantone's Ultraviolet color of the year.
Details I love: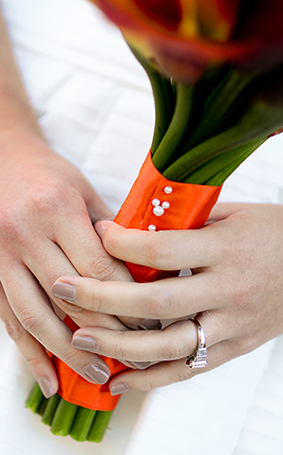 I'm a big fan of getting your hidden Mickeys in wherever you can! And a super easy way is on your bouquet. With orange being an accent color, a pop of orange ribbon somewhere is all you need.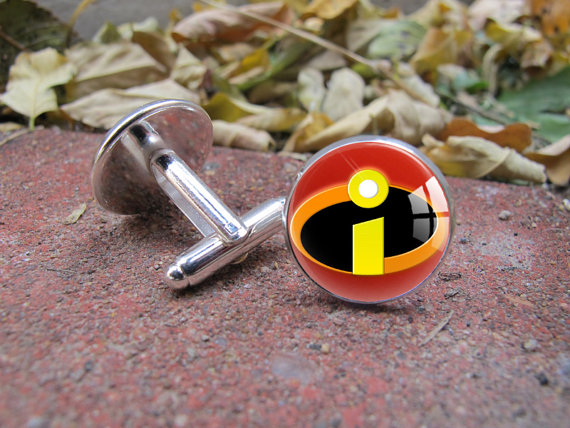 Suit up with the Incredibles logo cuff links from Etsy! Also available as a tie tack or necklace! Shop here: The Incredibles Symbol Cuff Links by dlosiegranby
All images from DisneyWeddings.com Dream Boards except for cuff links image.
See Incredibles 2, in theaters Friday June 15!