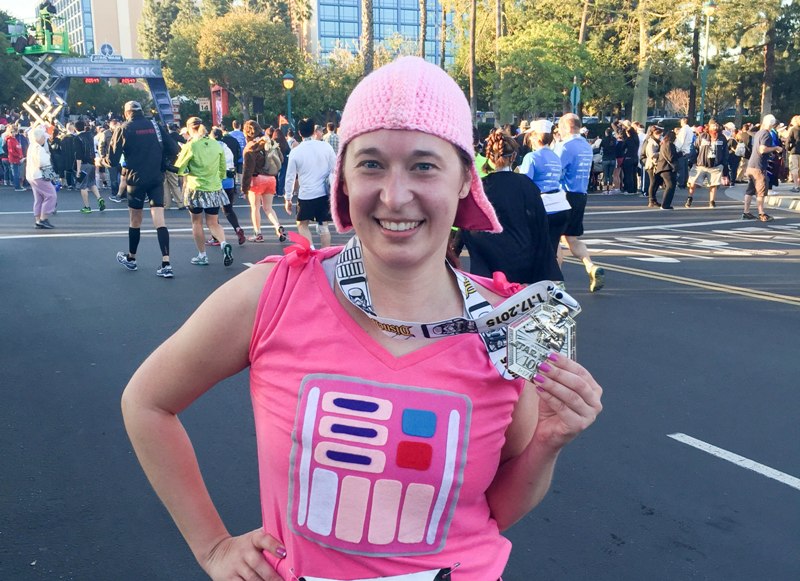 In January I participated in the inaugural running of the Star Wars 10K at Disneyland. It was a lot of fun and I think this might be my one of my new favorite 10K courses. I love when the courses spent a lot of time winding through the parks, and this one was no different.
The afternoon before the race I picked up my bib and walked through the expo. I loved the photo ops!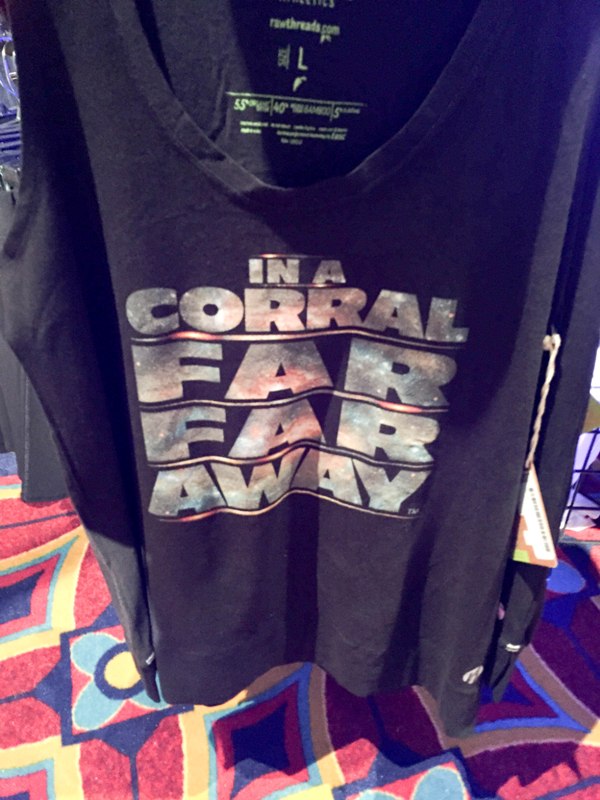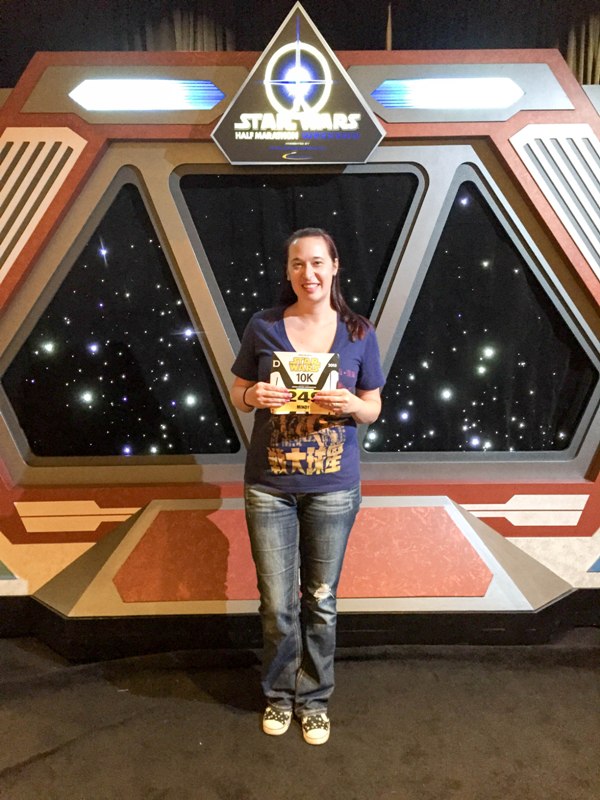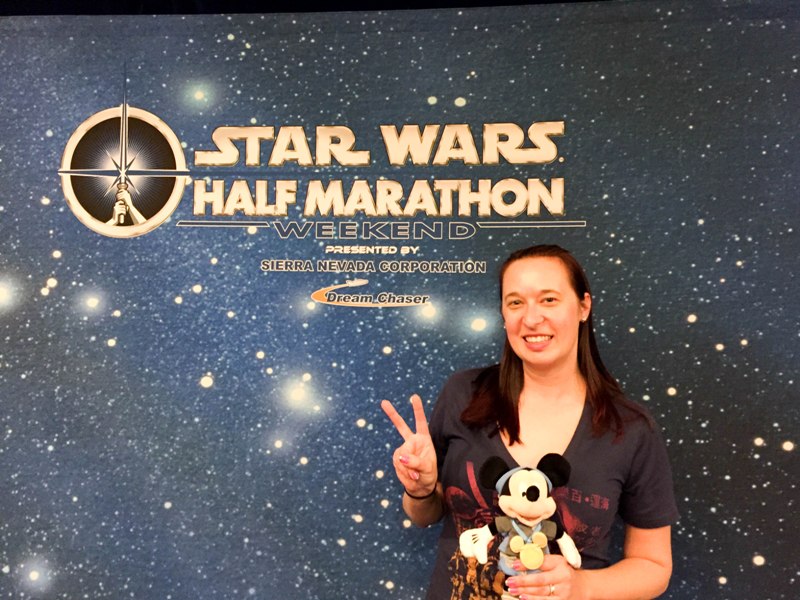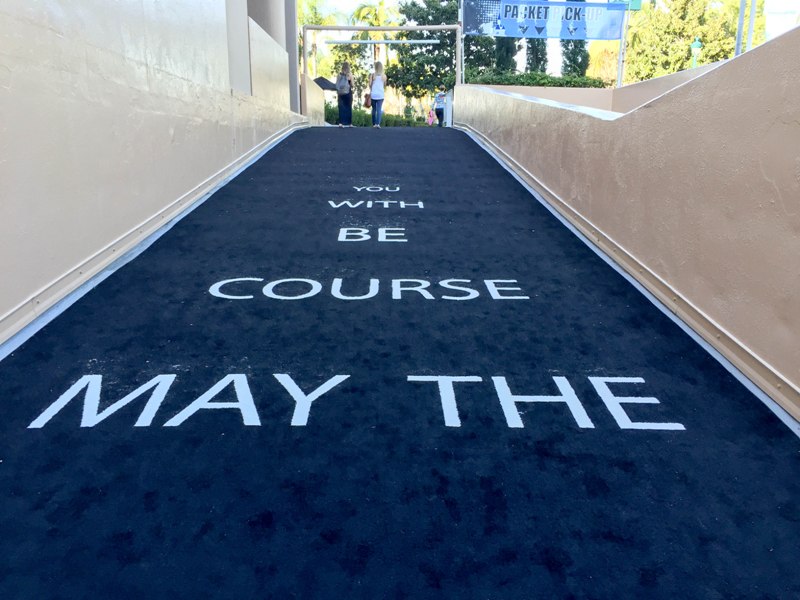 Once again I stayed overnight at the Best Western Stovall's Inn which is located really close to the start and finish line. This time I had a roommate – my friend Marta, who made the best costume of the race, a sliced open Taun Taun with a sleeping Luke made of felt. Marta is extremely crafty and I can't believe she made her hat and shirt in a week. Amazing!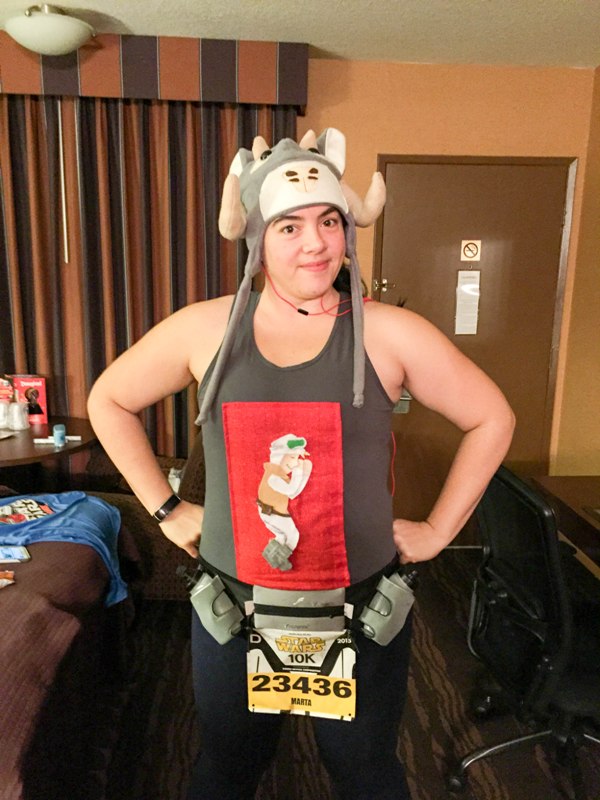 For my race outfit, I dressed as Lady Vader. My friend Carolyn made the beanie – isn't it perfect? She has a shop called Cocoa Lolo and she can make pretty much any kind of fandom crocheted item you need. She has fast turn around times, too, but if you want to order something, hurry and contact her because her business is about to blow up (like the Death Star – BOOM! haha)!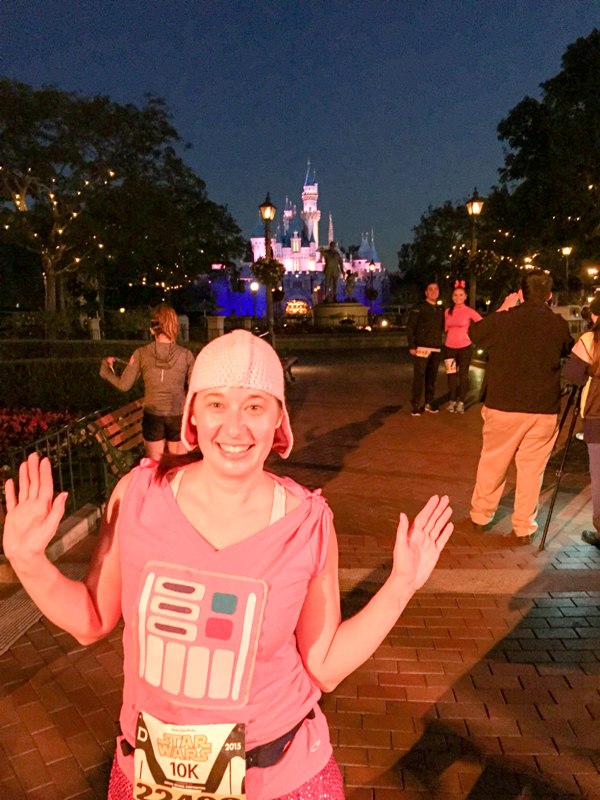 For the top, I made the panel out of felt and sewed it to a regular pink tank top. I also made my own running cape. I'll have DIY tutorials for both coming up soon!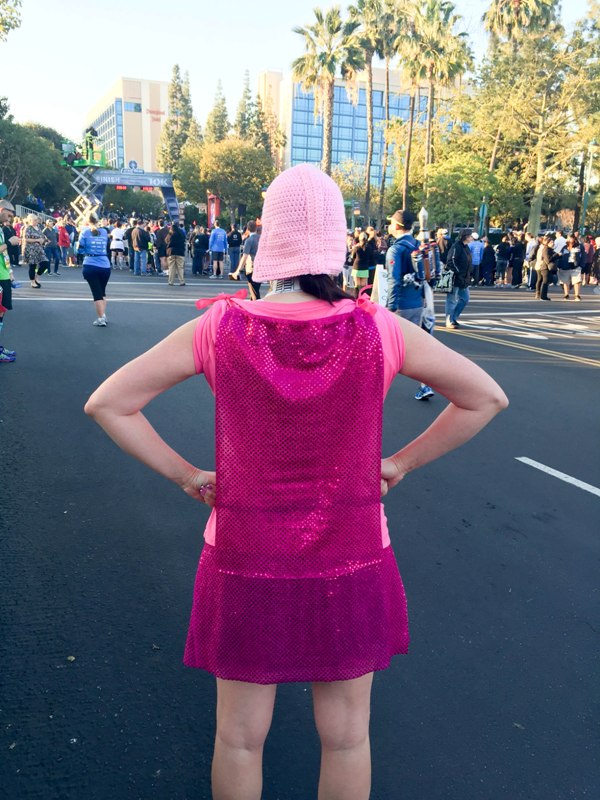 In the early morning, Marta and I walked to our spots in Corral D. We got there early and had some time to stretch and eat a snack. (I always eat a power bar while waiting in my corral.) I loved that C-3PO and R2-D2 were with the race announcers at the starting line. C-3PO was really funny. We were in Corral D, and the announcer said that the D stood for daring and dangerous, and C-3PO said " … doomed?"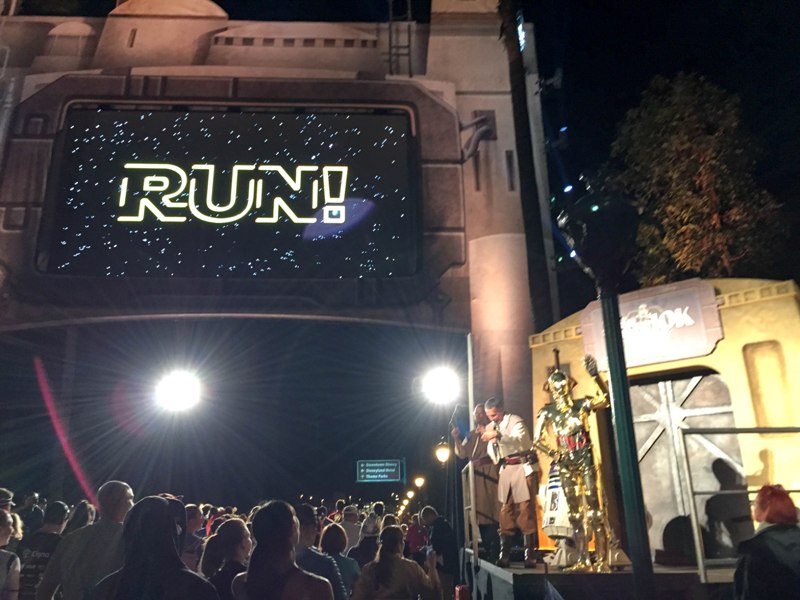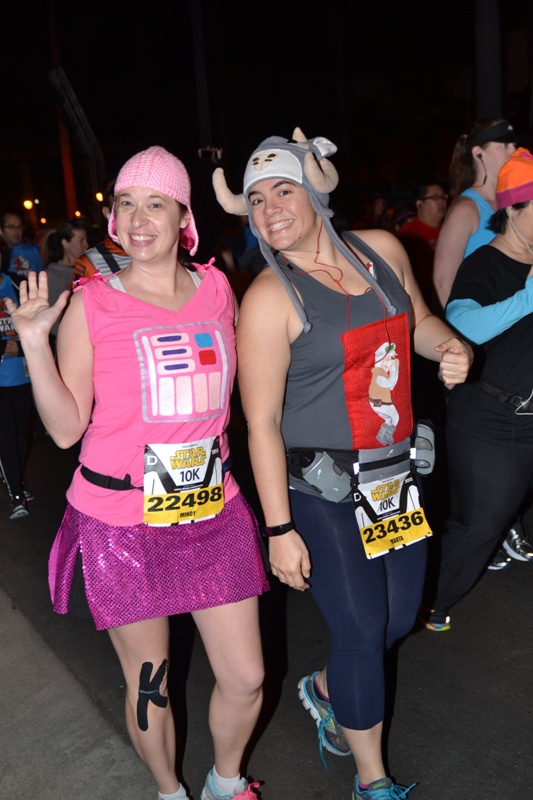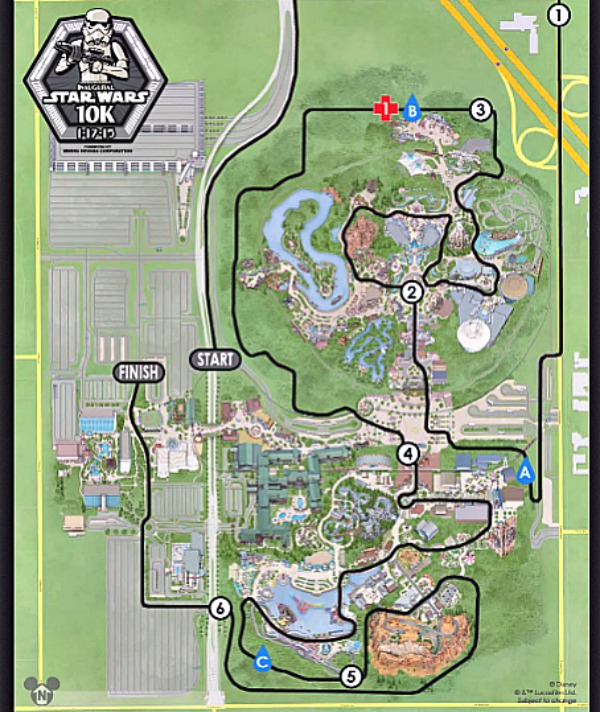 Once we got started, we spent nearly two miles running outside of Disneyland before going inside the park through the main gate. There were lots of Star Wars related character photo opportunities, and of course the lines were astronomical! The line for Darth Vader was wrapped around Tomorrowland! I didn't wait for any character photos but I still snapped some photos from afar.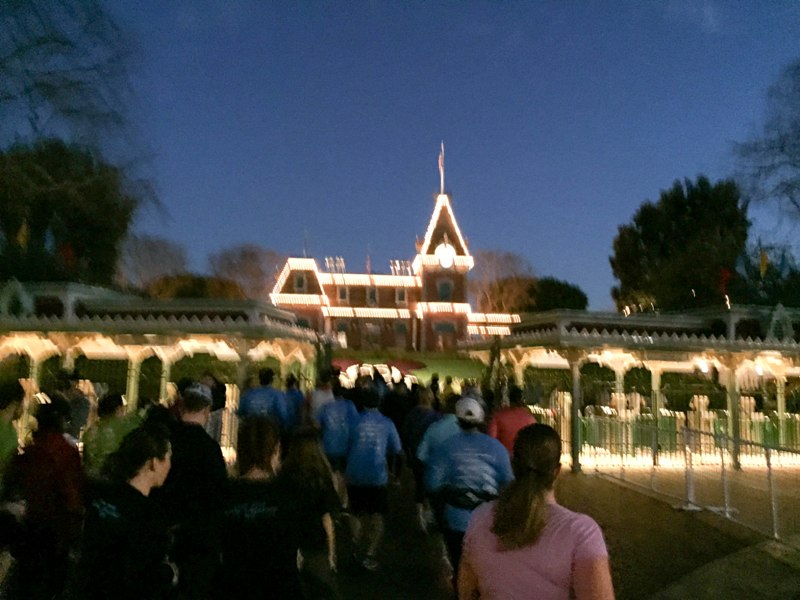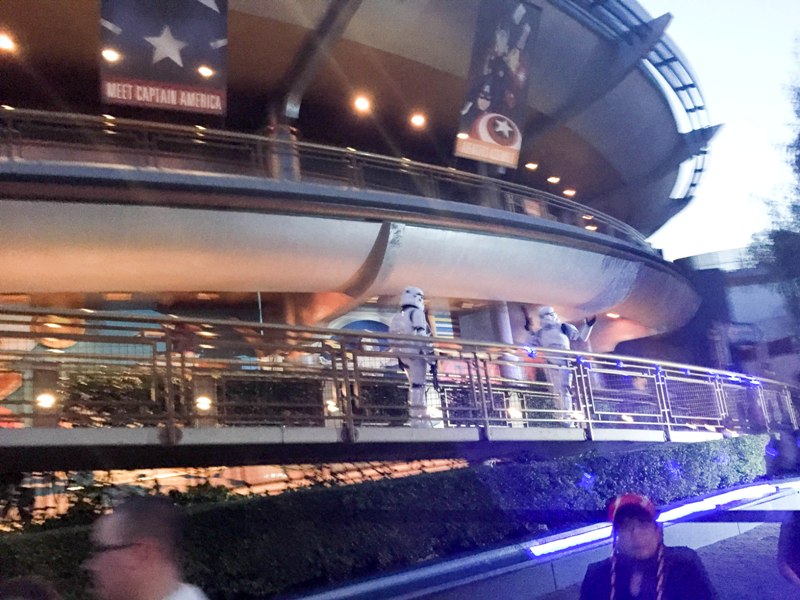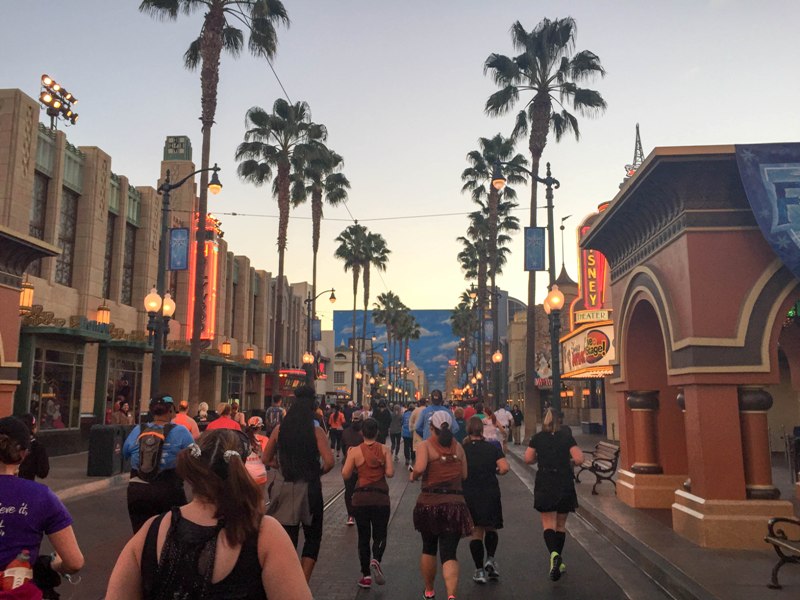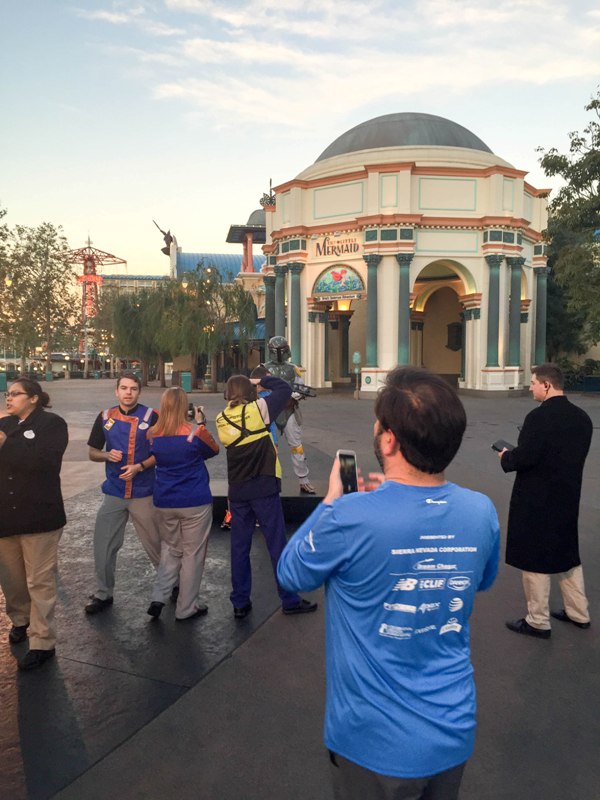 This runner dressed as George Lucas was the best! His daughter was dressed as an Ewok. It was really cute.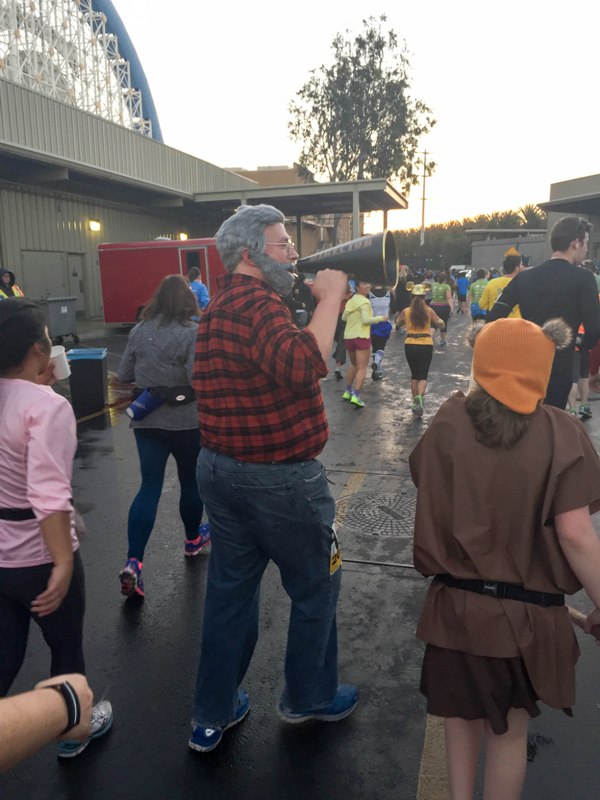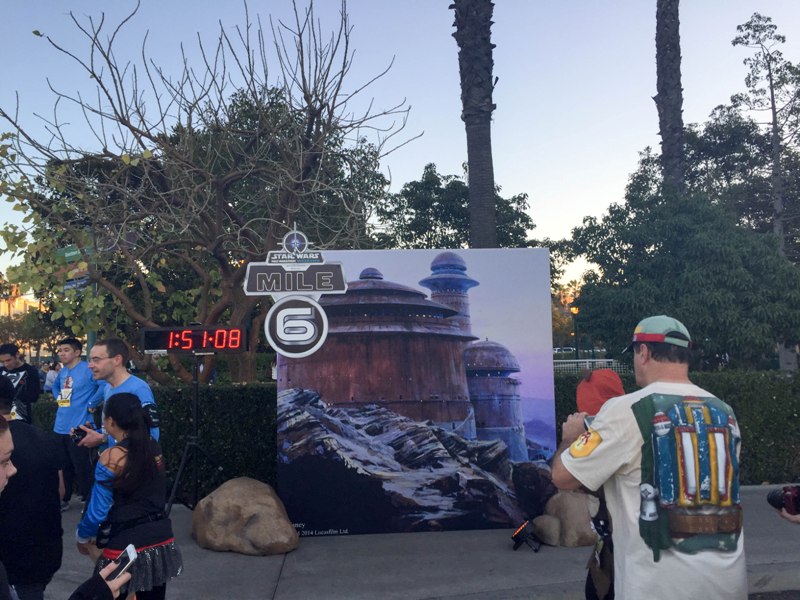 For the last mile or so my knees were really hurting, and my right knee gave out at some point. Marta's back was bothering her so we took it easy that last mile. Crossing the finish line felt really good!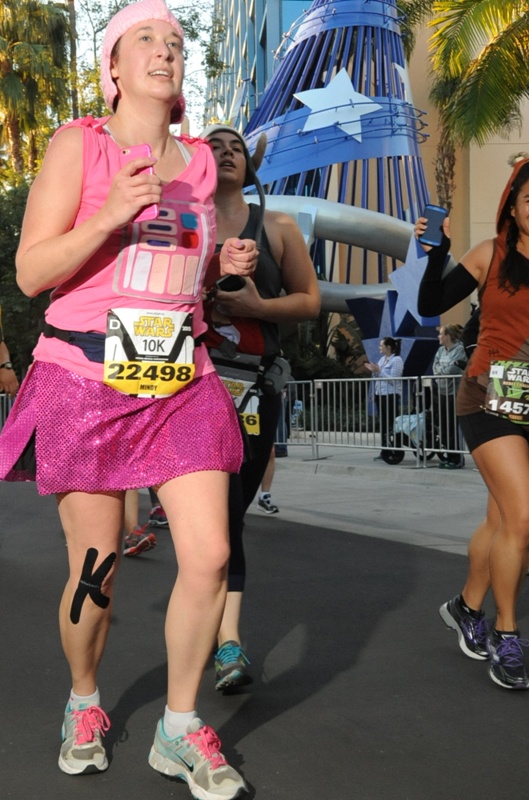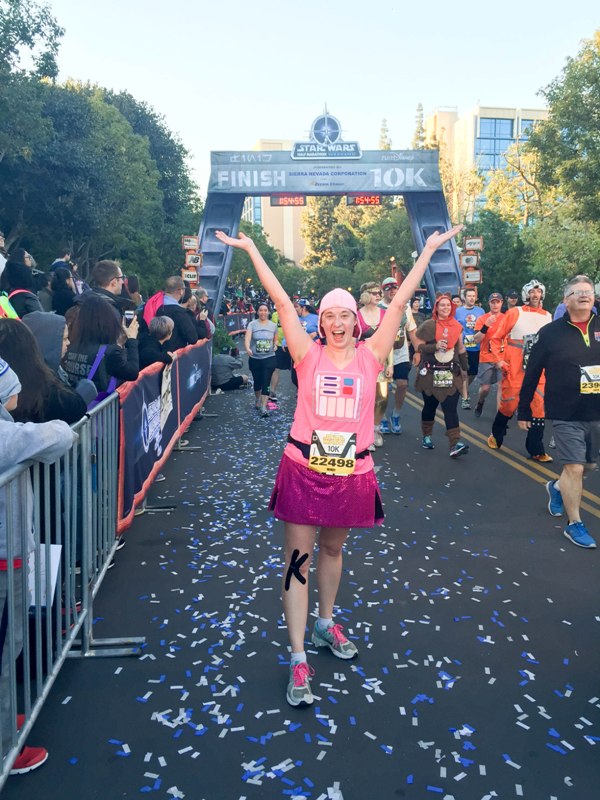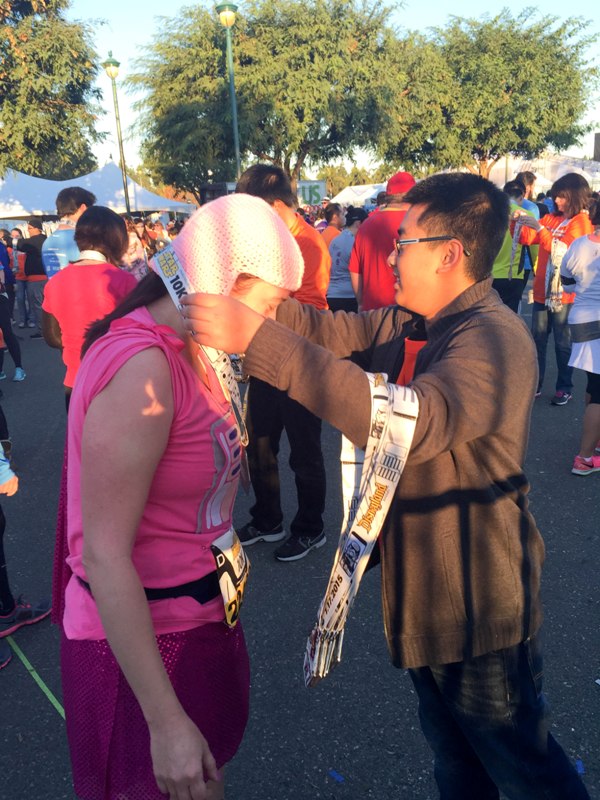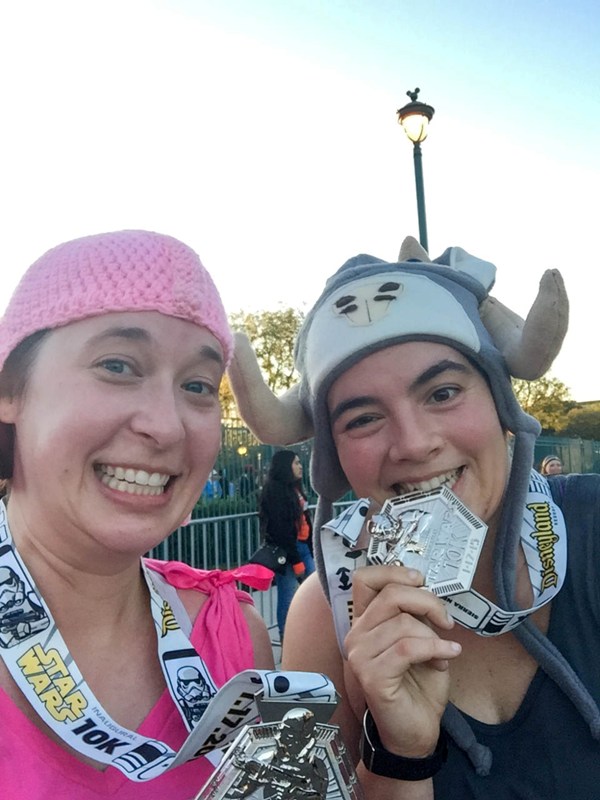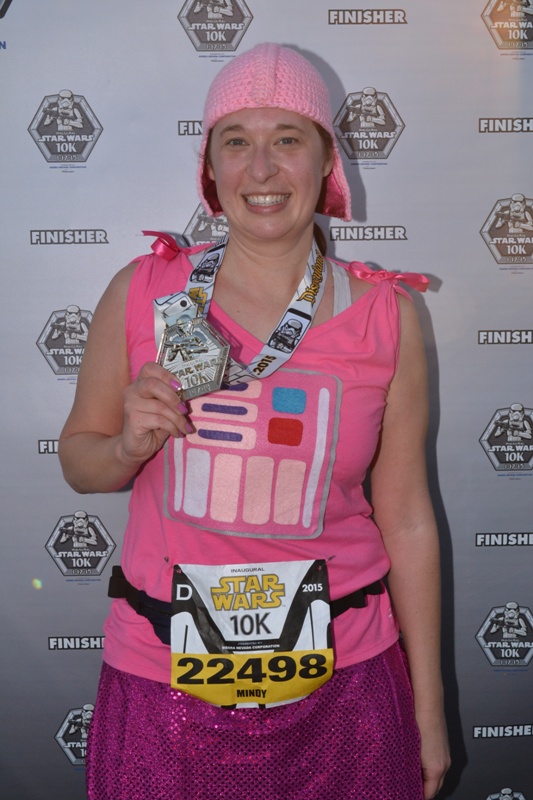 I had to laugh at this event's snack box …. it was full of corn! Oh well.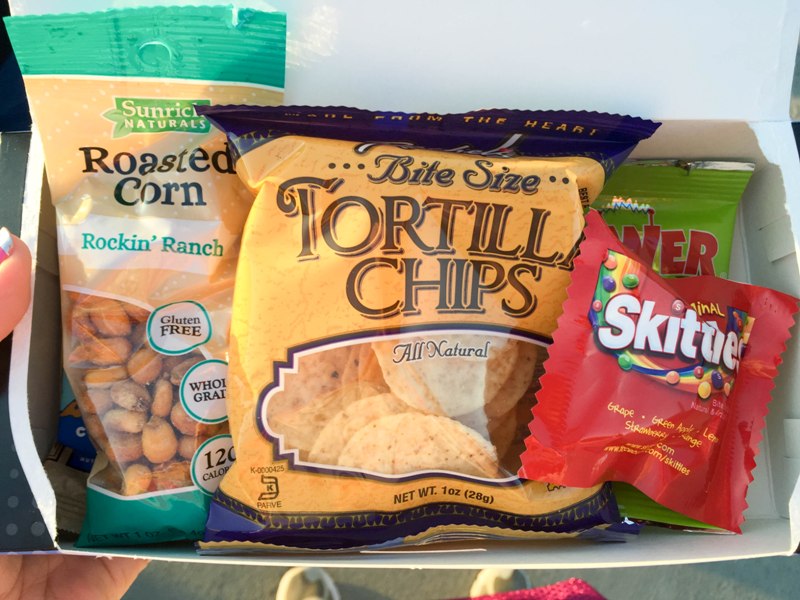 I found out that, despite all my injuries I had a new PR! My goal is to get under 90 minutes … I know I could do it if I didn't stop for so many selfies, but where is the fun in that?
Official time – 1:32:36.
We walked back to our hotel room to clean up, then headed to Surf's Up with Mickey and Friends for breakfast. I ate a lot of Mickey waffles and bacon, because I earned it!
After breakfast, I made the 5 hour drive to Las Vegas for Affiliate Summit West, and I wore my medal the entire way. I do NOT recommend sitting still for that long after a tough race, and I don't recommend driving for 5 hours straight if you have bad knees.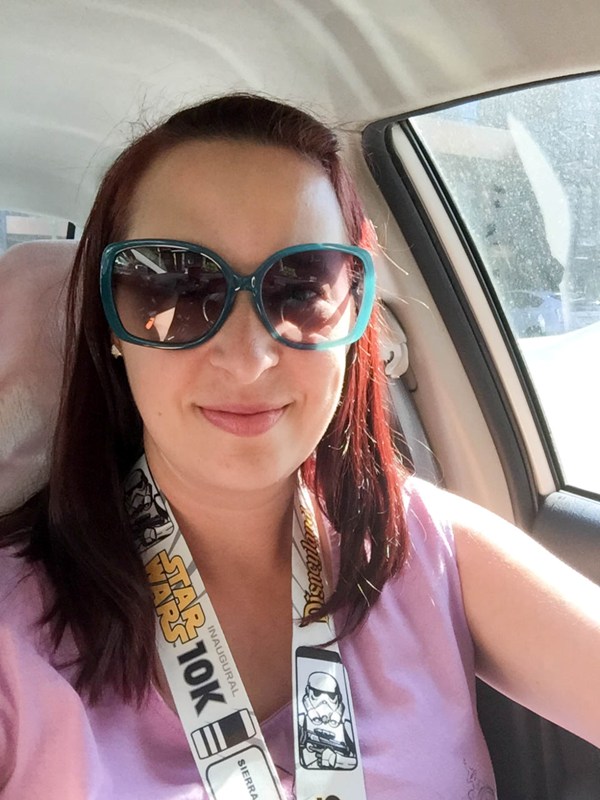 Overall the Star Wars race was REALLY fun for me, perhaps because I'm a huge fan of the franchise. I will definitely keep doing this race if it comes back every year!
Oh yeah, and my Instagram photo of "George" was shared on Buzzfeed. It didn't do much for my traffic/numbers but it's pretty cool!
Did you run the Star Wars 10k or Half Marathon? Did you have fun?