This post contains affiliate links.
Hey guys, remember when I took that cruise to Alaska? Last year? Boy, that was a while ago, huh? I should write about it some time …
So here's the truth … I took really good notes during my Alaska vacation to make writing blog posts easier (a lesson learned from our Mediterranean cruise), but the thing that I keep putting off is sorting through my pictures! So. Many. Pictures. It's intimidating. But I'm finally getting it done. I'm going to try to get through each day of our Alaska trip as quickly as I can, but no promises! It will probably take me a couple months, at least. By that time, I'll have a ton of posts to write about my back-to-back trips to Cancun, Mexico and my first trip to Walt Disney World, which is kind of lighting a fire under me. I don't want to be THREE trip reports behind, oi vey.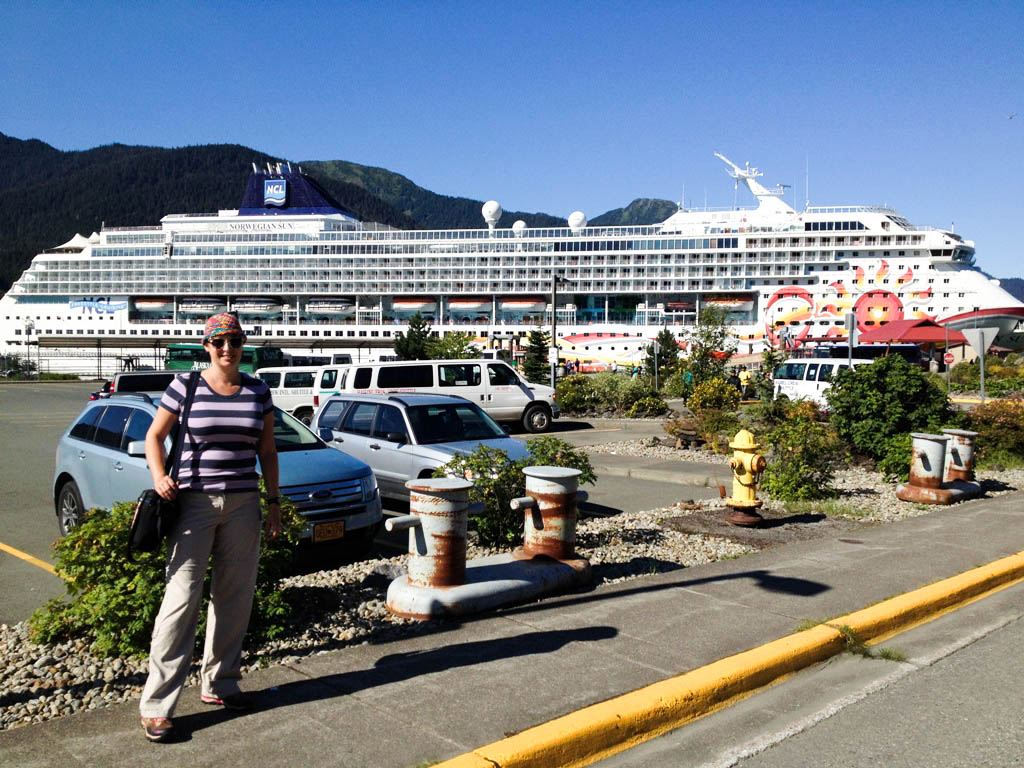 The Alaska trip was a blast and I have so many things to share. But first I want to focus on our wonderful cruise ship – the Norwegian Sun!
Like our first booking with Norwegian Cruise Lines, this trip was planned at the last minute. We didn't know anything about our ship before we booked! We booked solely based on itinerary (and it also helped we were familiar with Norwegian and know we like sailing with them overall). After booking I did some research and found the Sun is an older ship, much like the Norwegian Spirit we sailed with during our Mediterranean voyage. The Sun is considered a small ship and it was built in the late 1990s, making it an "older" ship, but it was refurbished (updated and remodeled) just a couple years ago. All three ships I have sailed on – Disney's Wonder, and the NCL Spirit and Sun – have all been smaller, older ships. I have never been on any of the behemoth ships you see in the commercials, with the giant waterslides, rock walls, and zip lines. To be honest I think I like the idea of a smaller ship better – less people, less places to remember, less floors to memorize. I have a hard enough time trying to remember the layout of the smaller ships! I always have it down right before it's time to get off the ship, though.
I swear, if you squint a little, you can see some hidden Mickeys in the carpet of the atrium.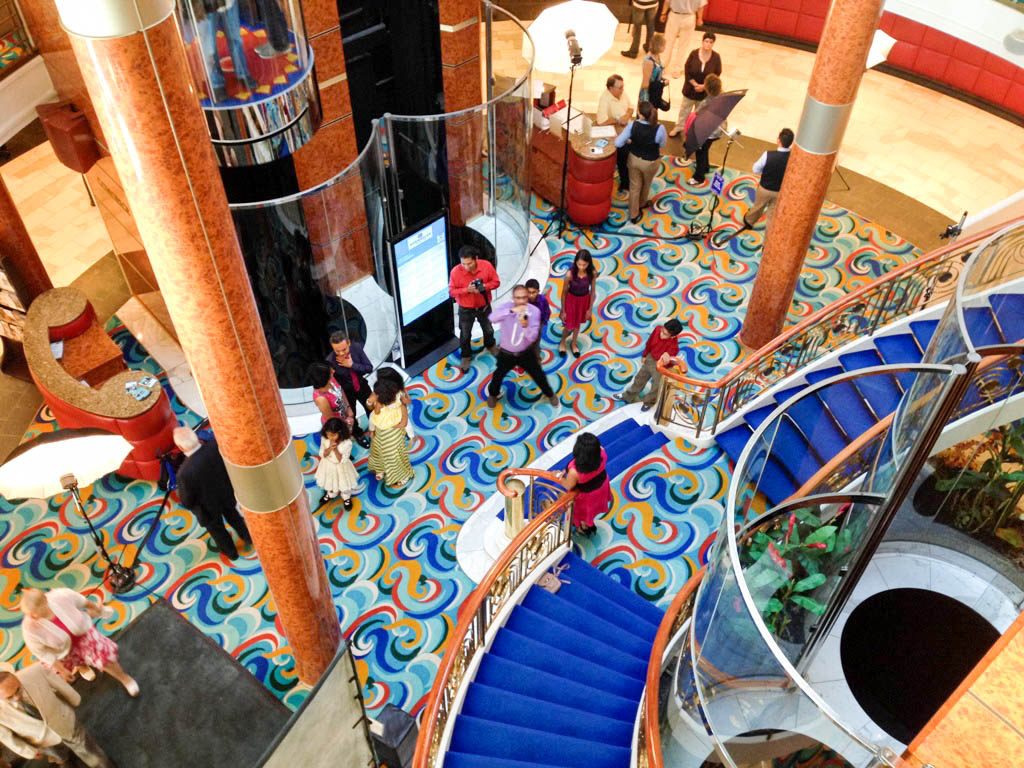 My first impressions of the Sun were positive. Yes, it is a little outdated. You can see it in the carpeting in some areas, and the pictures on the walls in the cabins. The bathroom in the cabin was a little worn around the edges, but not gross. We had a balcony cabin 9060 and it was spacious enough. When in our room, and not sleeping, we were usually out on the balcony. The scenery is to die for. As for the rest of the ship, the majority of the common areas were updated and well taken care of. Everything was nice and clean.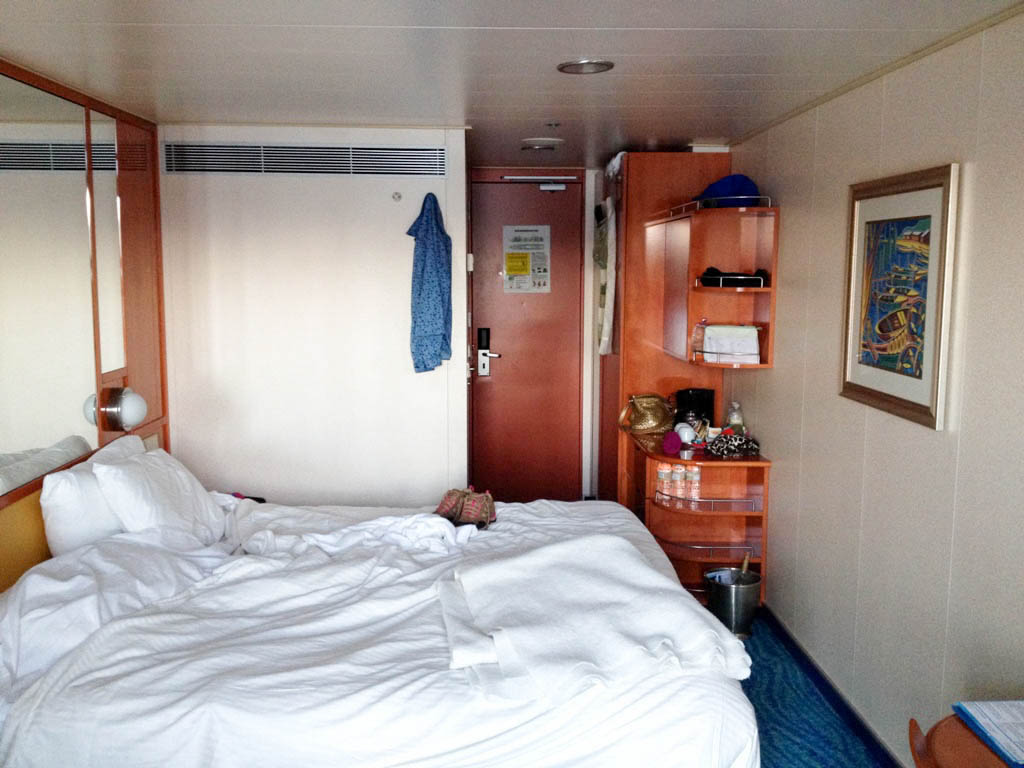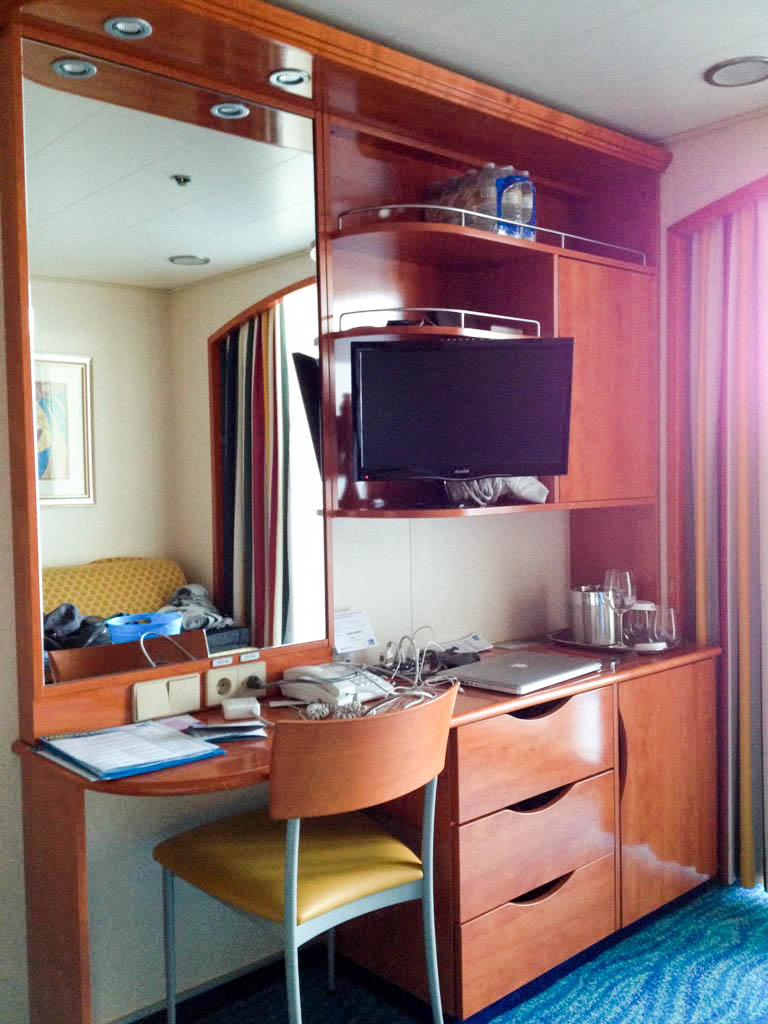 The crew members and staff of the Sun were top notch. We were very impressed with the quality of service. We made a few friends, including Celso our room attendant and Jonas the bartender at the Champagne Bar. Jonas made special off-menu drinks for us and taught us some magic tricks on the final night. Jonas had told us about his family back home in the Philippeans and how he tries to Skype with them every day but it's expensive. Aside from the standard tips with every drink, we left him a $20 with our last drink order. I hope it helps him with internet costs! He was in the middle of a nine month contract, which is just too long to be away from home. Those cruise workers are so dedicated, and always serving you with a smile on their face, even though it must be so difficult to be away from home. During the officers Q&A on the last day, the majority of the questions were regarding the crew members, concerned about break times and days off and the long contracts. One of the officers, in fact, had two weeks left on a 10 month contract, and had a son born just a couple months ago. (Lots of jokes here from the other officers about "doing the math.") We were assured that even though we seem to see some crew members, such as our room attendants, "all the time," they are required by law to take breaks and take days off, and NCL strictly adheres to it.
The Champagne bar: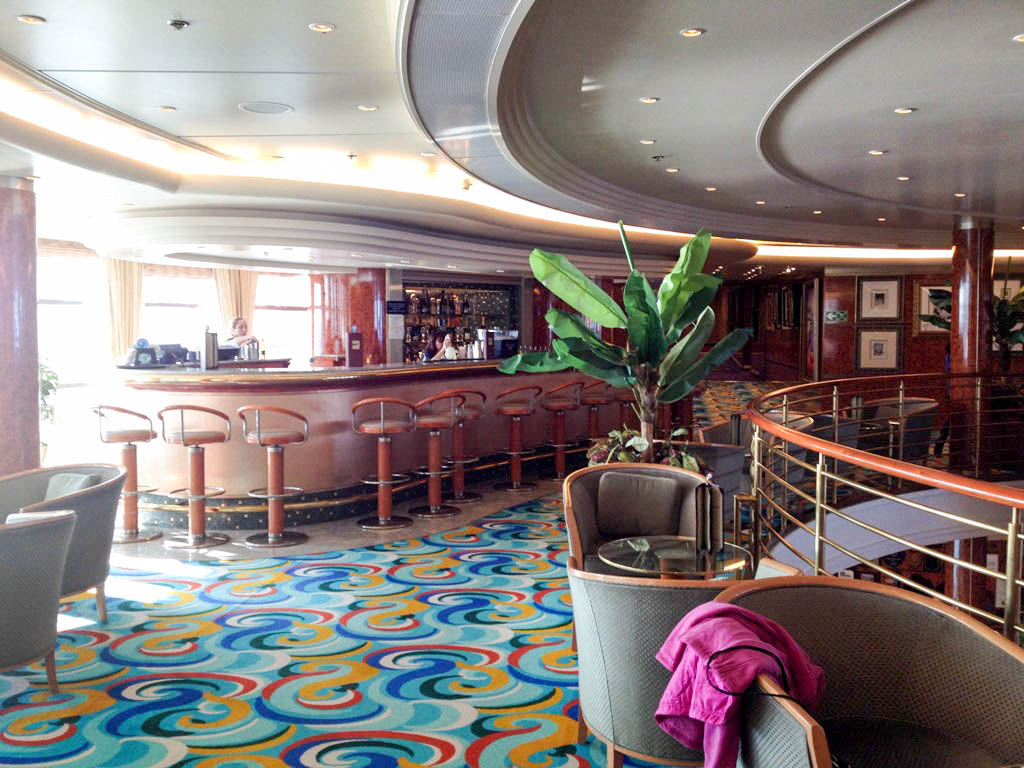 Outside the "Great Outdoors" buffet: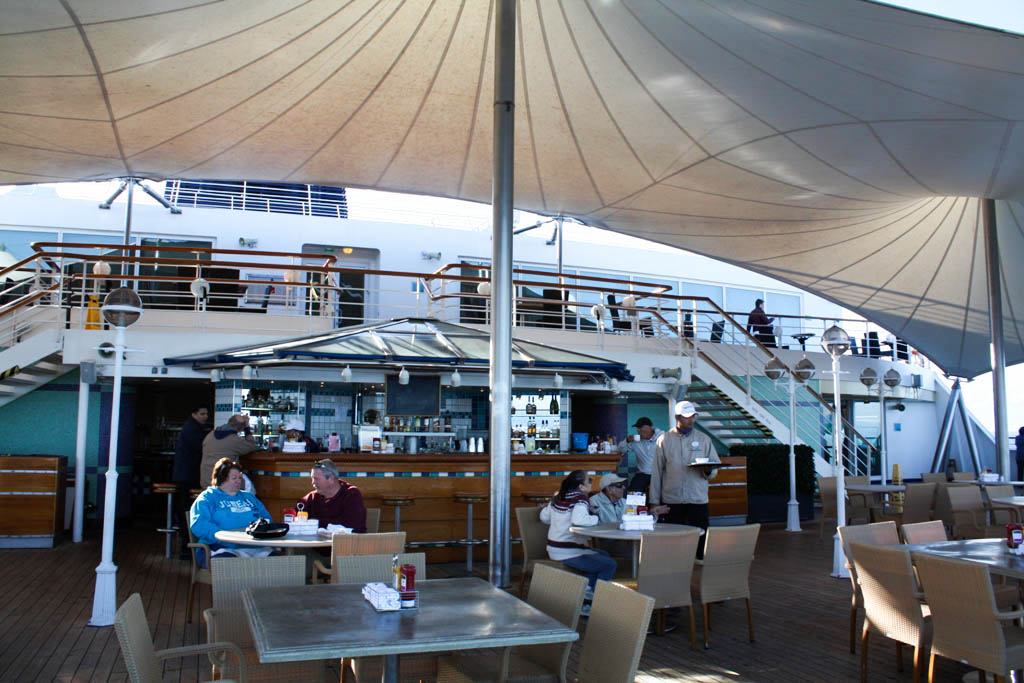 We found the food in the main dining rooms to be especially good this cruise, much better than the Spirit (but not quite as good as Disney – sorry, NCL!). The buffet area could use a little work as it was very small and always crowded. We only visited the buffet during breakfast and we went straight to the "Great Outdoors" buffet on Deck 11 Aft, which was smaller and not very crowded and had everything we needed – pastries, made to order omlettes, hash browns, and juice. Our only poor dining experience was unfortunately at one of the speciality restaurants, Cagney's Steakhouse. We had a great meal at Cagney's on the Spirit so it was really disappointing to have a poor meal and service on the Sun. It was so bad that I actually felt the need to lodge a complaint, my first ever complaint on three cruises. I mostly just wanted the restaurant manager to know the food and service didn't seem to be up to par compared to past NCL experiences. To be honest I was hoping to get our money back (the meal was not worth $30 per person, especially when the food and service in the main dining rooms were so much better than at Cagneys), but that didn't happen. The following night at dinner in the main dining room, the manager of Cagney's tracked us down and offered her apologies, comped our alcohol drinks for that night's dinner, and had a bottle of wine and chocolate covered strawberries delivered to our room. We appreciated the gesture, but overall the comped items were not worth the $60 we paid for a bad meal. Oh well. It certainly didn't ruin our cruise.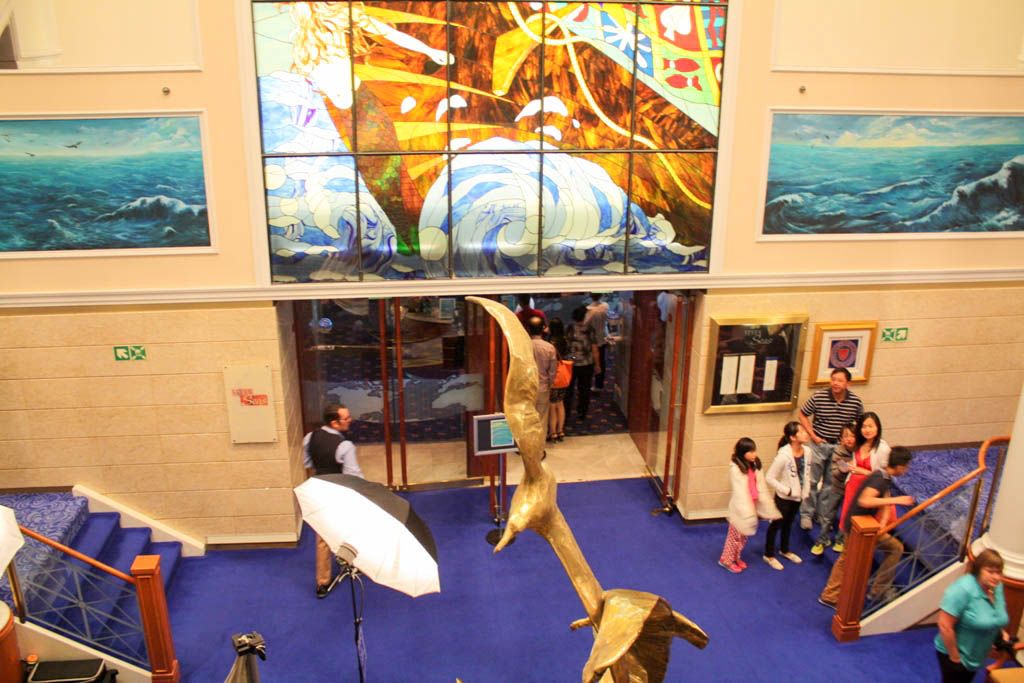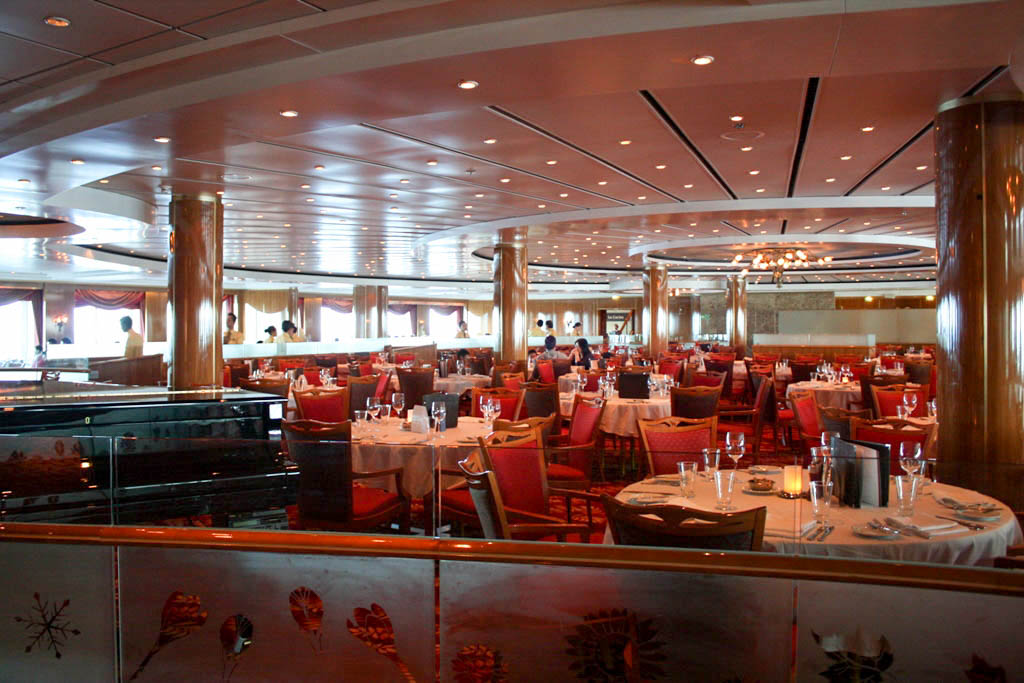 It should be noted we decided to give another specialty restaurant a try on our last night, this time eating at Modern Churriscaria. This is a Brazilian restaurant where servers bring an assortment of carved meat around to your tables. Each guest has a card that is red on one side and green on the other. Green side up means you are ready and accepting more meat. Red means please stop bringing me meat, I'm about to explode. The food was wonderful and the service was even better (although the servers totally ignore the red sign, which is more funny than annoying). One server came by and seemed genuinely surprised. "Ooooh noooo, you've gone red?!? Are you sure you don't want any more garlic beef filets? How about the bacon wrapped chicken? Dessert, then?" Another server simply said, "I have the BBQ ribs" and started slicing. Well, you don't want to be rude so when someone slices off some delicious ribs, you accept them, red or not.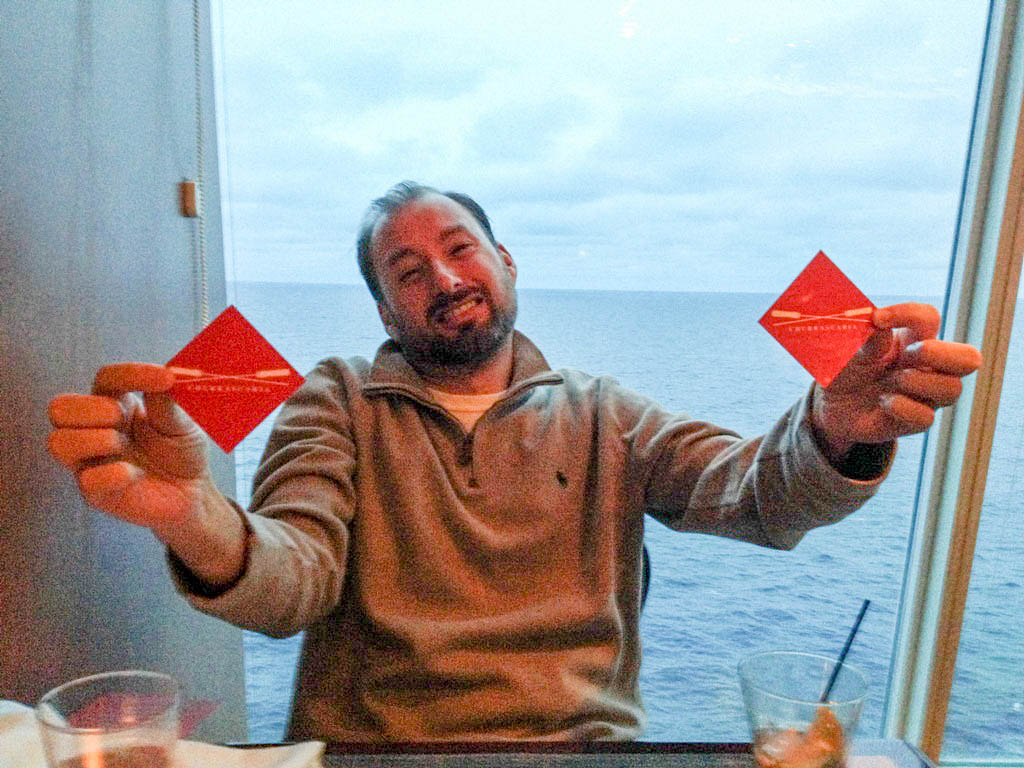 We didn't participate in much of the entertainment on this cruise. None of the theater shows interested us (NCL Sun performers singing songs of Burt Bacharach, a celebrity impressionist, comedian Heath Hyche from "Blue Collar TV"). We did hit up karaoke a couple nights and had some fun. We were shocked at the selections for the final "Karaoke superstar" on the last night. They certainly didn't pick the best performers and there was some discussion between myself and one of the other karaoke regulars who was not picked (I didn't put my name in to the hat) that the selection was rigged. Booo! I made friends with an older woman named Virgie who was cruising for the first time since her husband of 57 years passed away last year. Her brother-in-law came with her on the cruise. She had a lovely voice and she should have been picked for the final round. I didn't see her at the Karaoke Superstar show and I can only assume she was disappointed, which makes me really sad. So shame on NCL for that.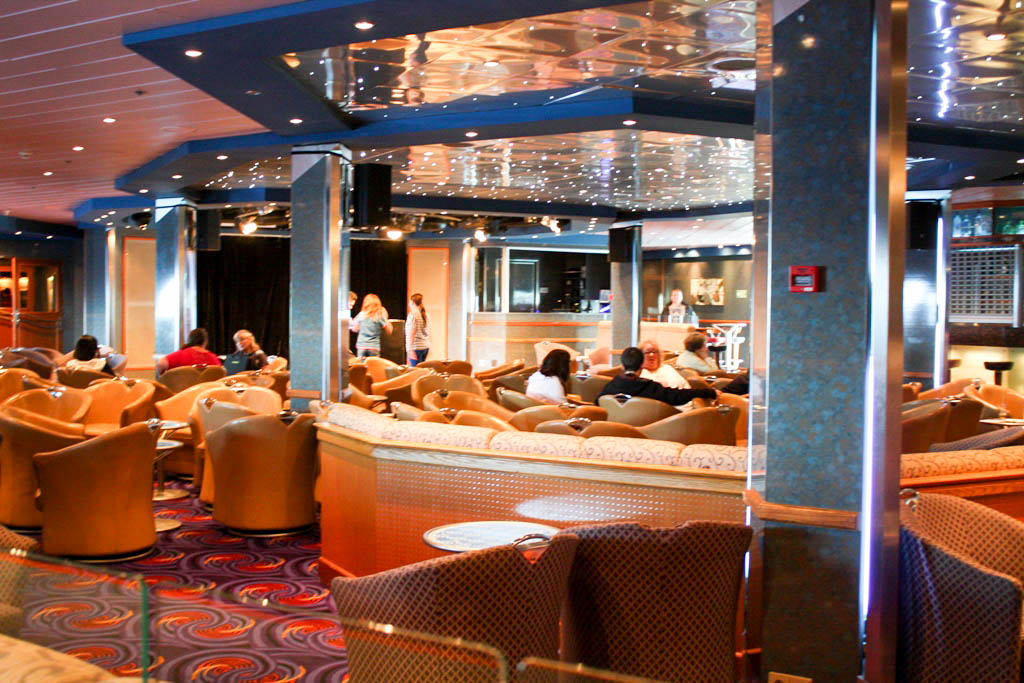 I did see a couple lounge performances (the musicals themed one was especially up my alley) and all of the singers were outstanding. A cruising pal kept referring to the entertainment as "Glee: Live" (and not in a good way) but I really enjoyed the performances and left them an outstanding comment card on the last day.
Overall the Sun is a really great ship and we were happy to have sailed with her. I can understand some of the complaints I read on Cruise Critic regarding the ship being a little aged and the buffet being a disappointment. But she functions just fine and remember, you're on vacation so how bad can it be!?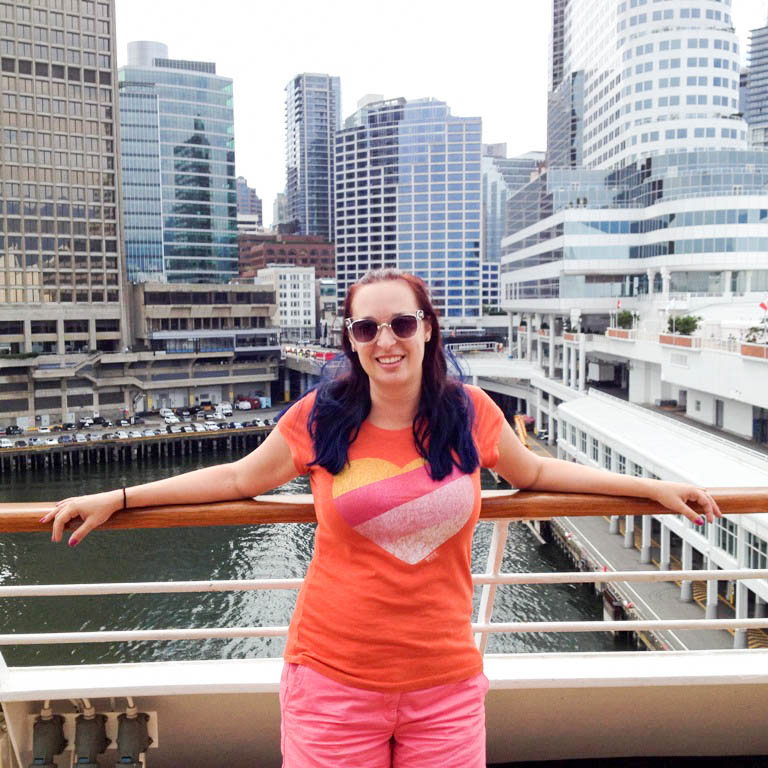 It looks like the Sun will be continuing with Alaska itineraries through at least 2016 so I hope my review helps some future cruisers out there! If you have any specific questions about the Alaska itinerary or the NCL Sun, let me know in the comments and I'll do my best to address them in my upcoming trip reports.