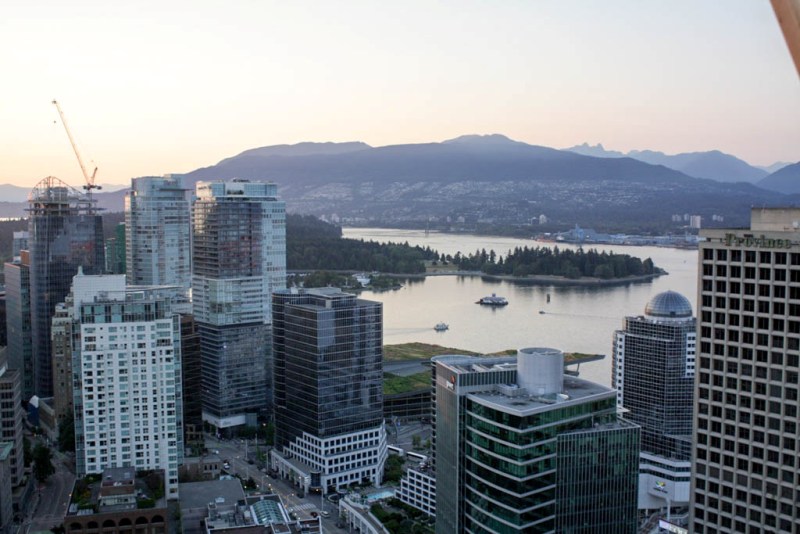 I started this trip report with a review of our Alaska cruise ship, the Norwegian Sun. Perhaps that was a bit premature, because our trip actually started the day before we boarded the ship, with our arrival in Vancouver! We decided to fly in a day before our cruise started because 1) that's always a smart idea due to potential flight delays, bad weather, etc., and 2) neither of us had ever visited Vancouver and wanted to take the opportunity to explore this great city.
We had an early morning flight on a Sunday and when we landed in Vancouver around noon, we easily grabbed a cab to our hotel. We researched various methods of public transport but ultimately decided the price of a cab was worth it. When we arrived at our destination for the evening, The Listel Hotel on popular Robson Street, we were told our room was ready and we were able to check in early.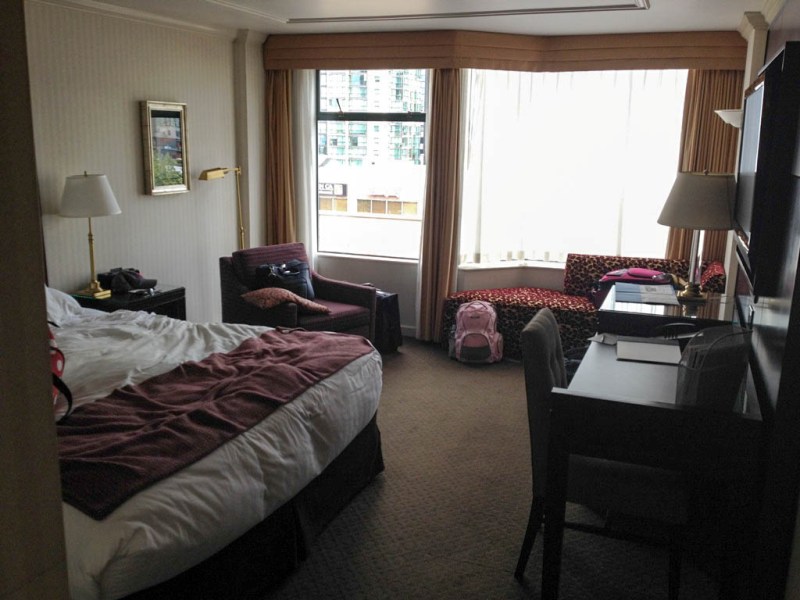 The Listel Hotel was wonderful, and we loved the location. Robson Street is kind of the main drag in Downtown Vancouver but The Listel is not in the heart of it, which is fine for us. We would rather stay in a quiet location and walk a little bit to get to the heart of the action. The Listel Hotel prides itself on also being a gallery of sorts, and everywhere you turn is interesting sculptures and paintings. We upgraded our room to a "gallery room" because it wasn't too much more than the standard room, and we got a nice room with lovely art on the walls and a nice view of some of the surrounding skyscrapers.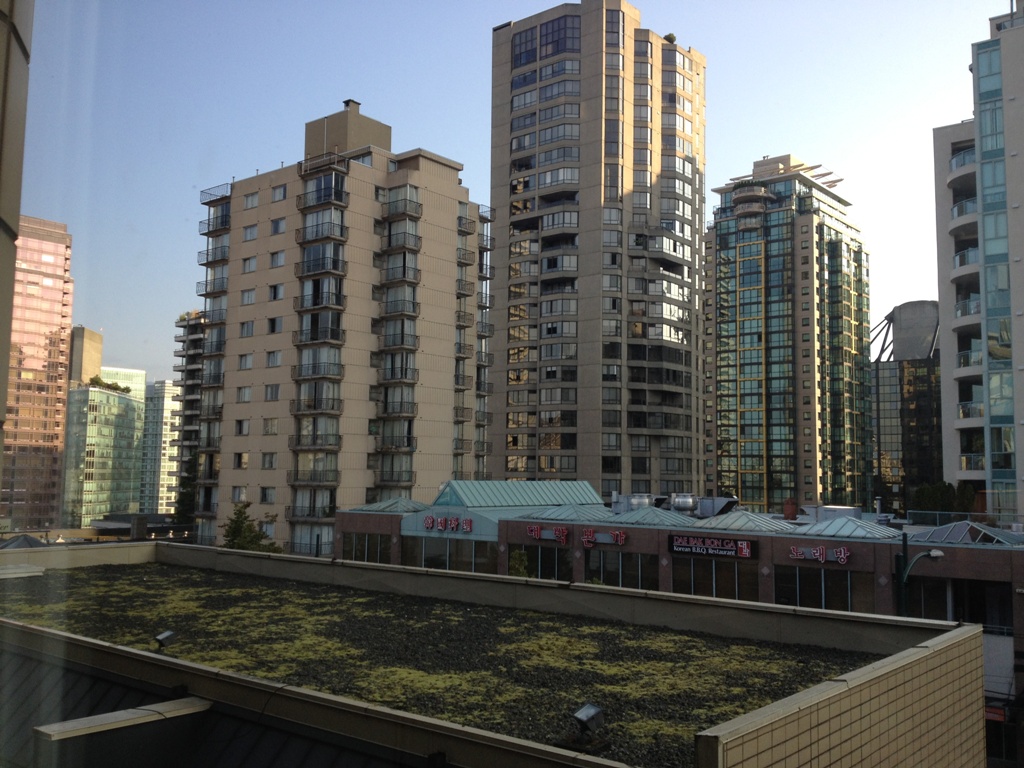 Lobby art: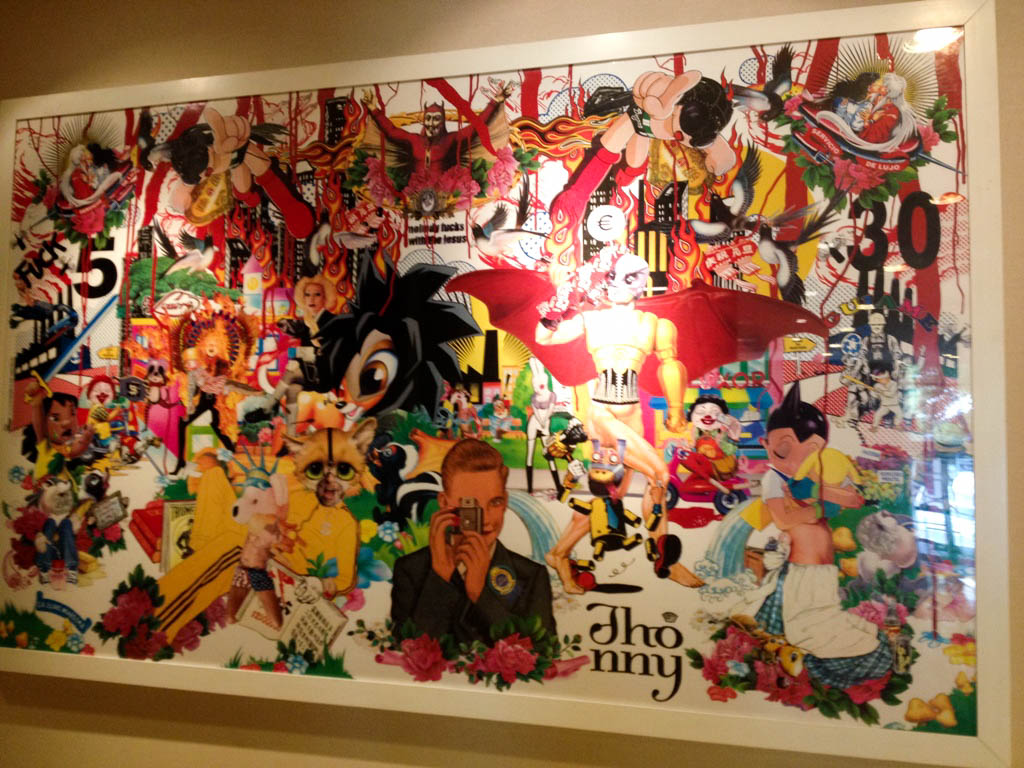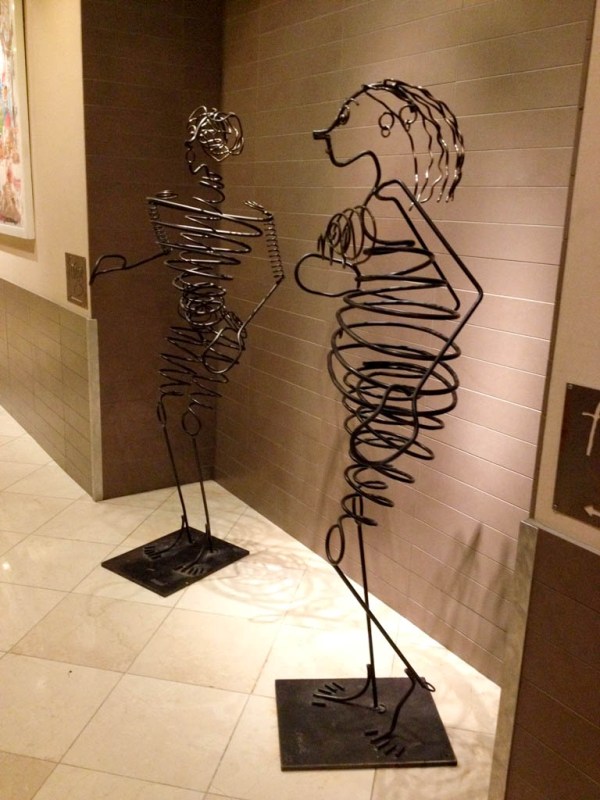 After dropping off our things, we decided to walk north from our hotel to the water front, about a 20 minute walk, then walked waterside to the Cactus Club Cafe for lunch. This place is located right near the Olympic cauldron in Olympic Village and was highly recommend by a friend and it was very good! I had a Nothing but Pink martini (perfect drink for me!) and Mr. BFT had the frozen Bellini. For our meal I had the Pesto chicken quesadilla and Mr. BFT had the Asian Rice Bowl. We also were seated next to a window that was ever-so-slightly open air. The weather and view were amazing. We had fun watching the float planes taking off and landing! We both really enjoyed our meals and highly recommend the Cactus Club Cafe (but only this specific location … I have heard that other locations of this chain in Vancouver aren't as great … go figure.)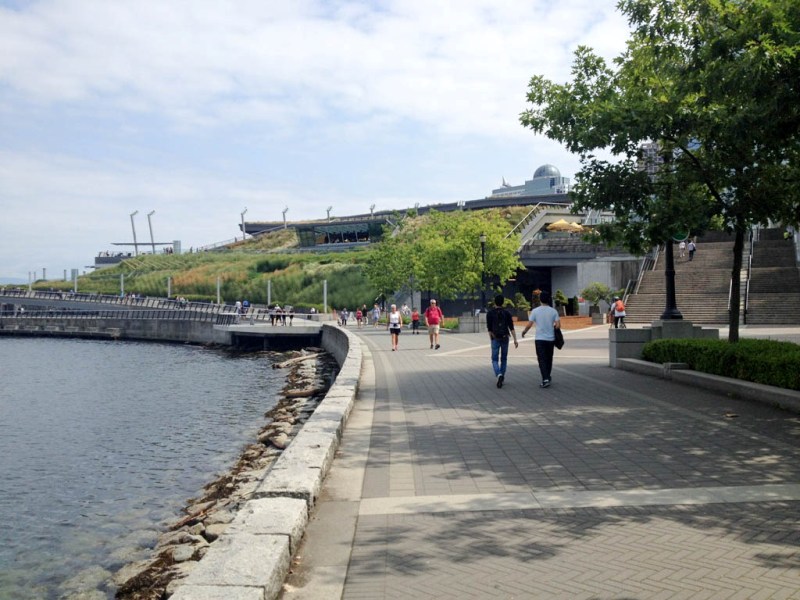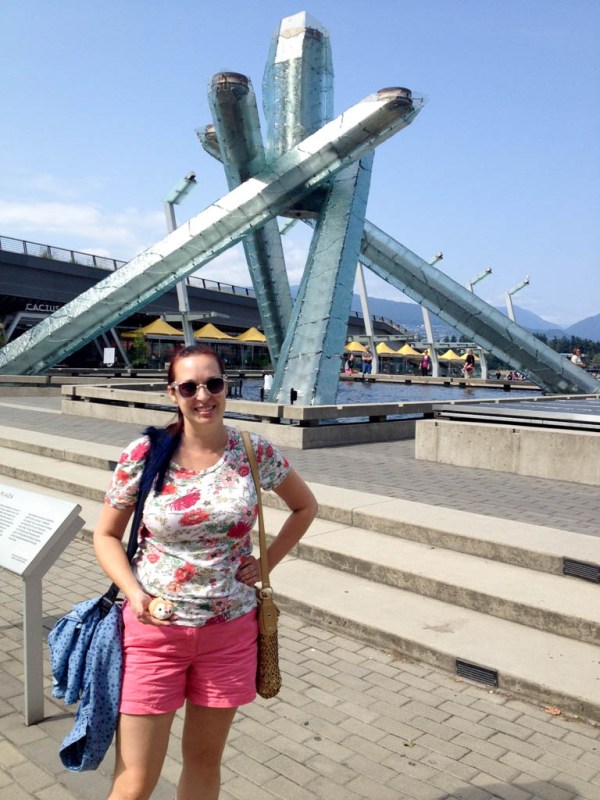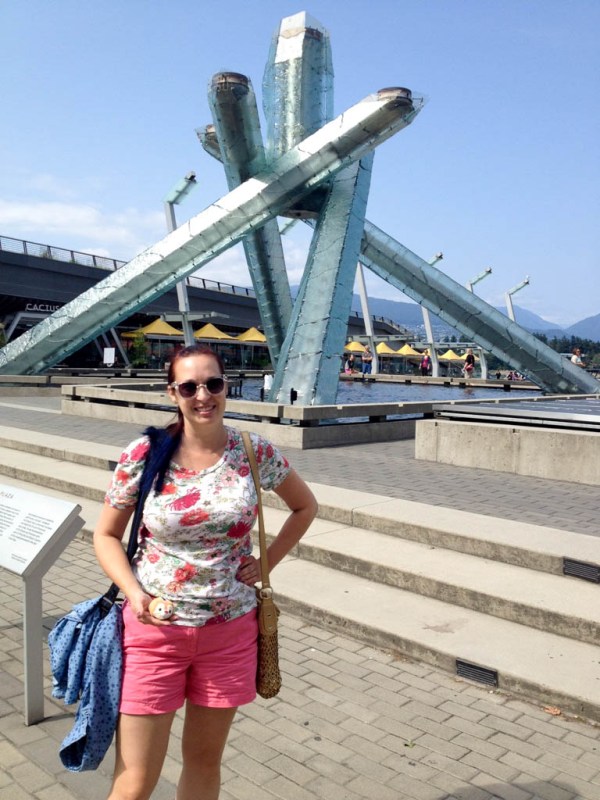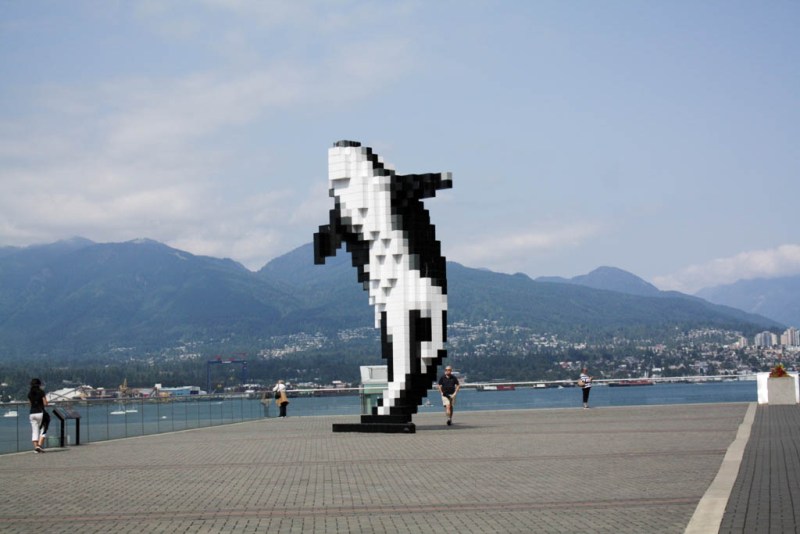 The view from our table at Cactus Club Cafe.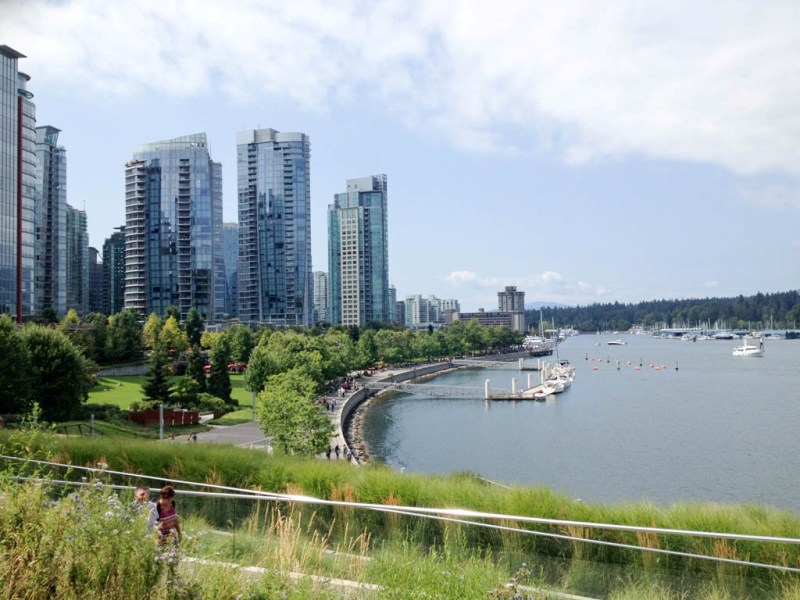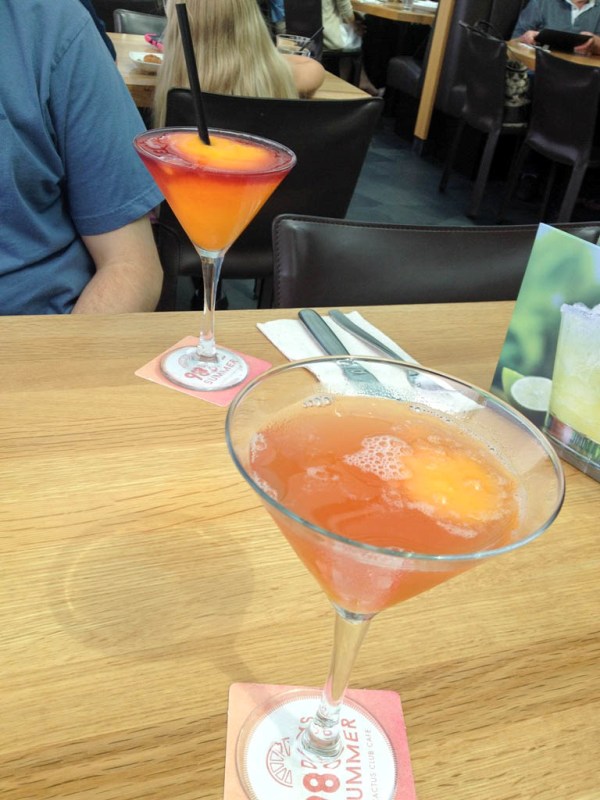 After leaving the restaurant we took a walk back along a different street back to the hotel and took a long nap. We woke up just in time to make it to Chinatown and the Dr. Sun Yat-Sen Classical Chinese Garden before they closed. Since there was only 30 minutes until they closed they gave us half-price tickets. It was plenty of time to enjoy the quiet grounds and take in the scenery.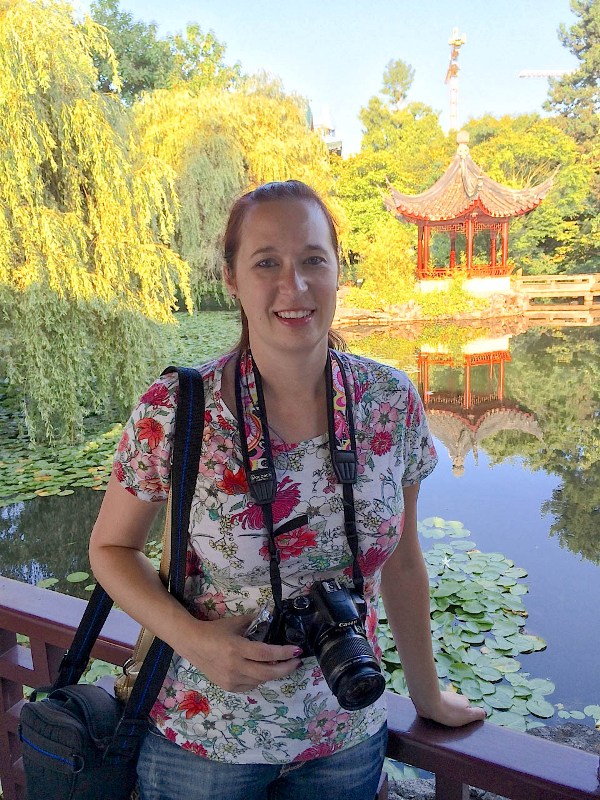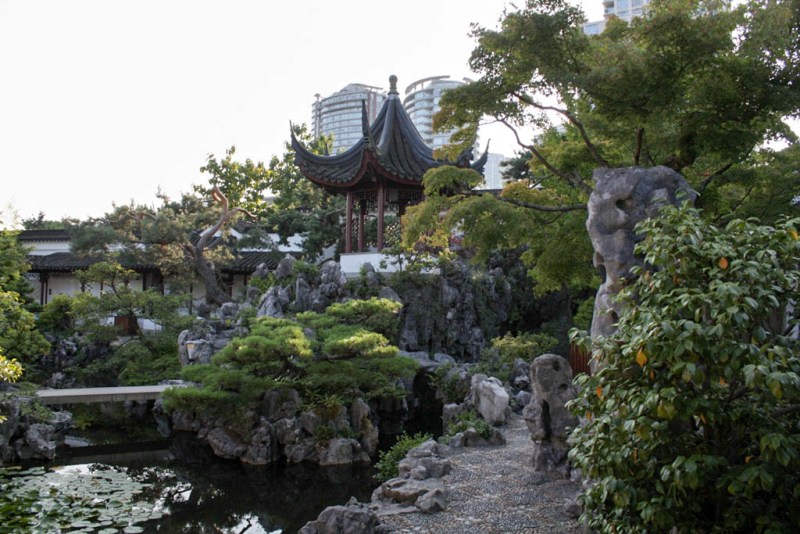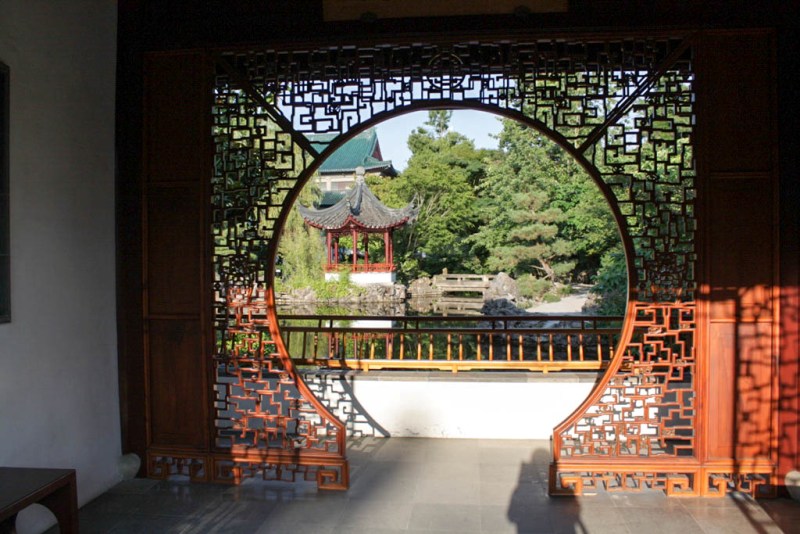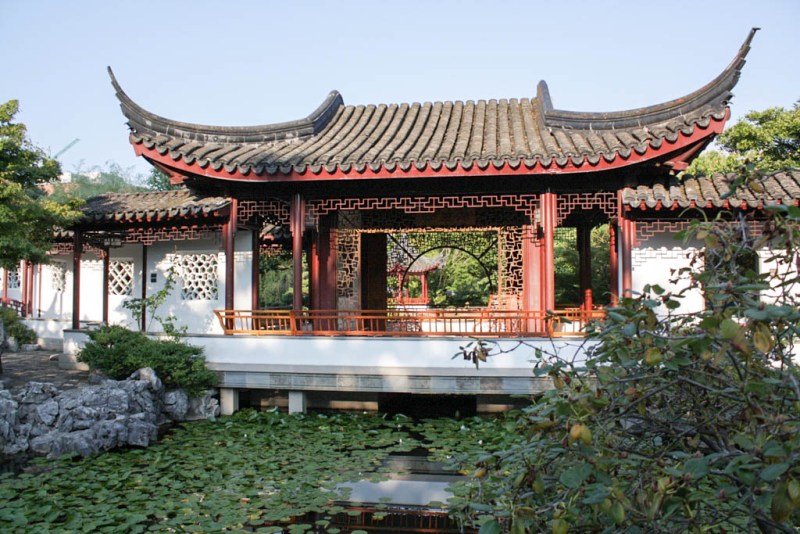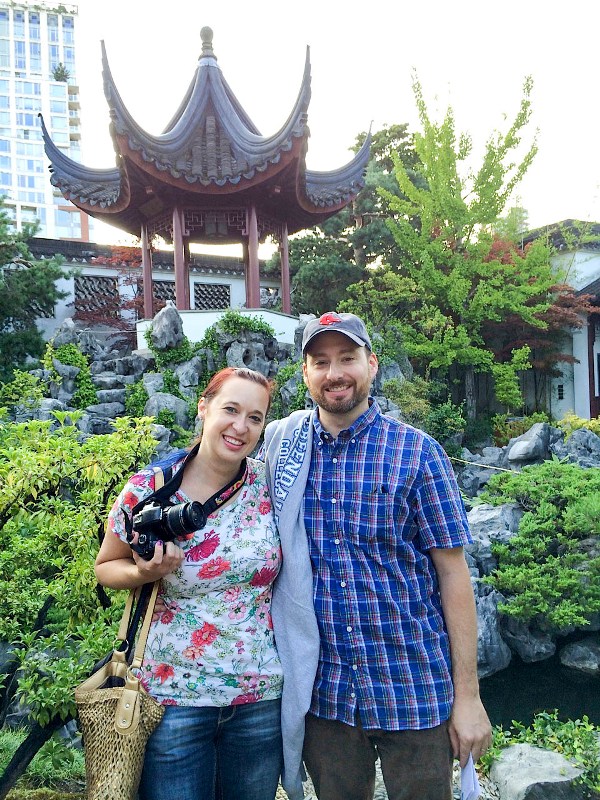 The rest of Chinatown was mostly closed; it was a Sunday night and apparently everything shuts down early. We ended up walking through a really run down and shady part of town, trying to find the Gastown district and a restaurant named Salt. A friend had recommended this wine bar to us and said it was really good. We found the entrance in an alley but decided against eating in that area. We didn't want to be walking around there at night! It's probably a safe neighborhood but I had a bad feeling about it. We were not really hungry anyway so we decided to catch the sunset in the Vancouver Lookout Tower. We spent an hour or so at the Lookout, looking down over the city and enjoying the sunset from 553 feet in the air.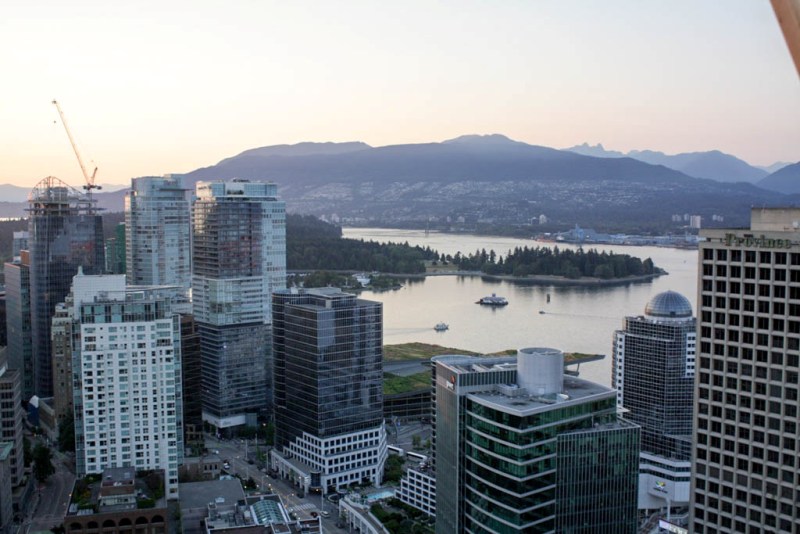 This is literally where our ship would come in the next morning!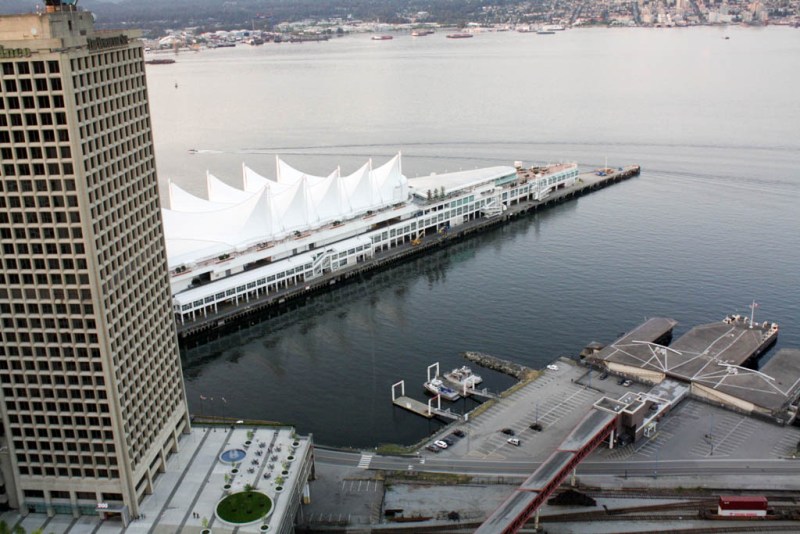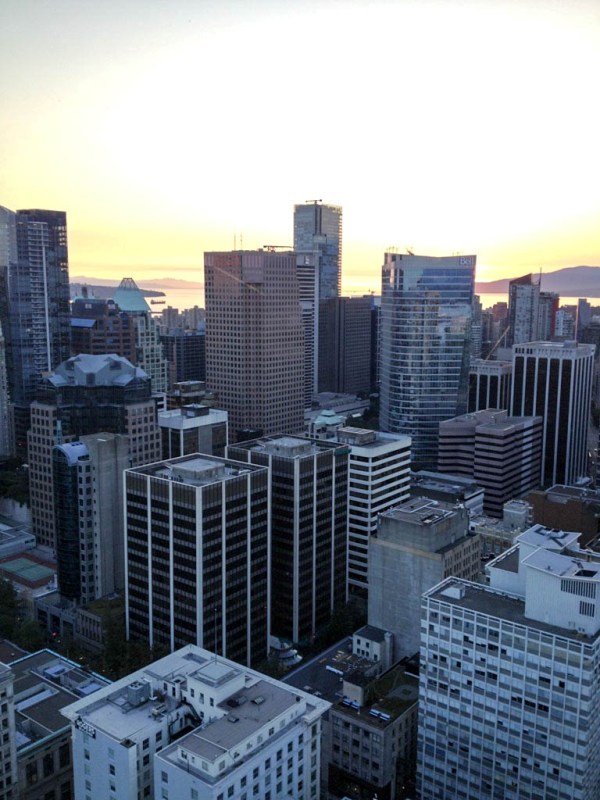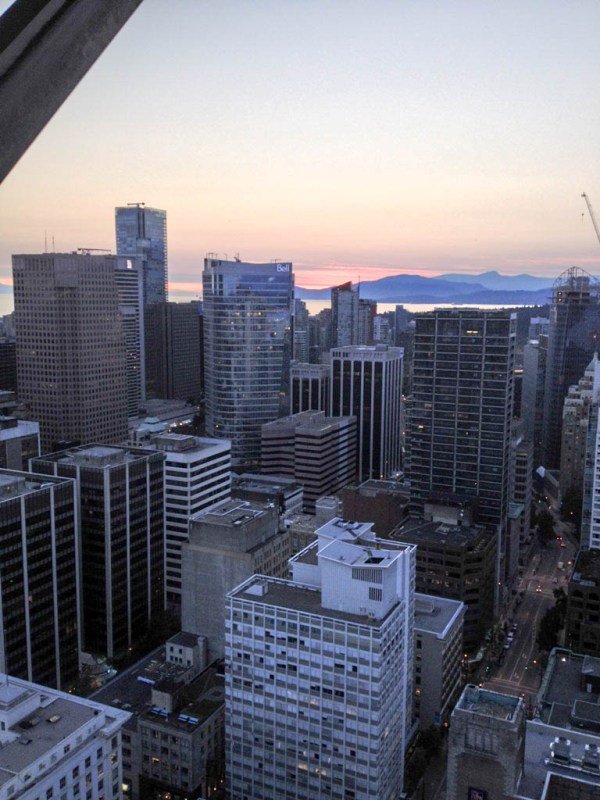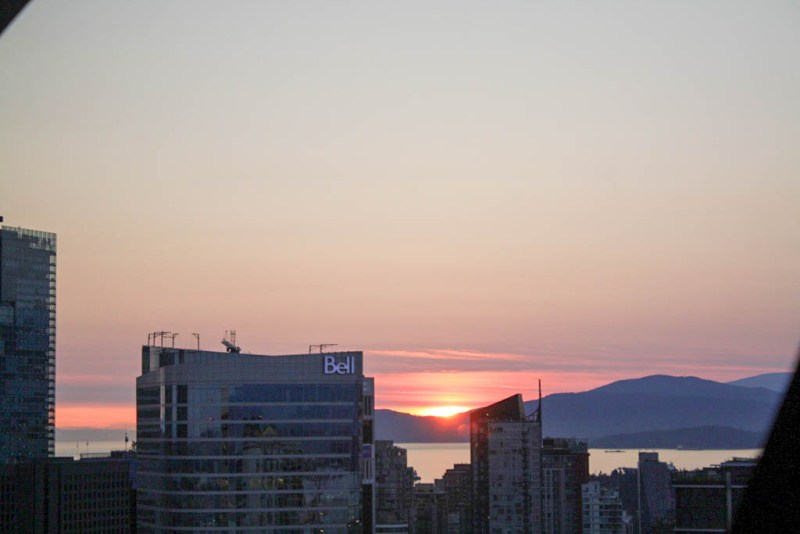 When we left the Lookout we realized it was still really nice outside despite the sun setting, so we decided to try to go eat by the water again, in the same Olympic Village area where we had lunch. We found a restaurant named Tap and Barrel, right next to the cauldron. We ordered sangria and beer, and to eat I got the grilled cheese and tomato soup and Mr. BFT got the margarita pizza. The cauldron is so pretty at night!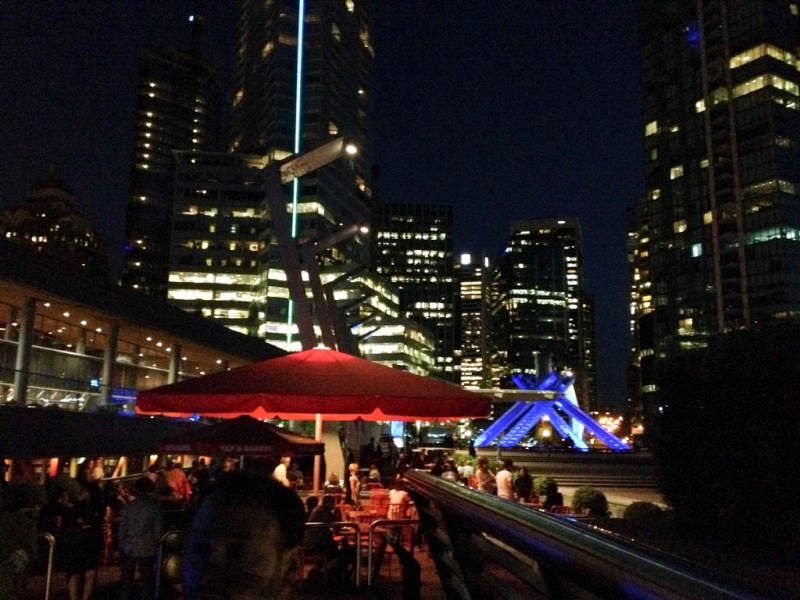 We then decided to try to find a place to sit and have drinks (Tap and Barrel was still very busy with no room at their bar). We started to walk back to our hotel and were hoping we would find something along the way. We peaked inside a couple places but the ambience wasn't quite what we were looking for. We ended up walking back to the street where our hotel is located, Robson Street. A block or two away we found Cloud 9 revolving restaurant and lounge. I had remembered reading about this place on Yelp and remember reading the service was not very good. We decided to give it a try anyway and went up to the top floor where we were greeted by a hostess. We asked if we could just have a drink and we were told we could not because their credit card machines weren't working. I asked if we could pay with American dollars, and the hostess was very confused. She went back to talk with somebody and came back and said that they could seat us and we could pay with American dollars but due to the exchange rate it would be a little bit over the listed price. That was fine with us so they sat us at a table next to one of the windows. We ordered some martinis and made a full rotation in the restaurant which was 60 minutes, and then we paid and left. So yes, the service wasn't the best but the drinks were good and the view was unbeatable. So I really enjoyed Cloud 9 and I'm happy we ended up there. (No pictures here, sadly … it was too dark inside the restaurant.)
At this point it was about 11:00 PM so we went back to the hotel and straight to bed. We had plans the next day to explore nearby Stanley Park before boarding the ship in the afternoon!
Alaska Cruise Past Chapters:
All Aboard the Norwegian Sun