This is a sponsored post. The company who sponsored it compensated me via a cash payment, gift, or something else of value to write this. This post also contains affiliate links which means I may earn a small commission if you make a purchase. I only recommend products or services I use personally and/or believe will be good fit for my readers.
It's holiday card time! I really love designing our holiday cards. It gives a chance to go back through our photos from our travels and think back on what we've accomplished in the past year. This year we had TWO big milestones we had to include in our holiday cards, so it's a special year!
For the past few years I have partnered with Minted for Christmas cards and I never regret it. I love their quality, selection, and service.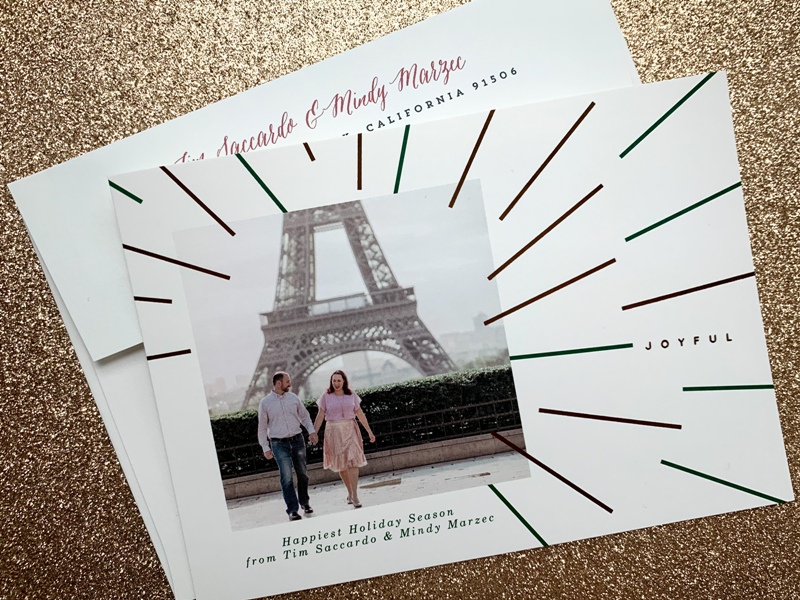 For this year's card I chose a design that put one of our Paris, France photos front and center! And I'm obsessed with Minted's foil printing so I included some rose gold foil accents. And I love how this card simply reads "Joyful" on the side, because that's what this year was for me – joyful! (Plus Joy is my middle name!)
I was also able to personalize the greeting below our photo. I always have to find a design that fits our full names, which can be a challenge. This design was perfect!
You can even create a design on the back with photos, text, or both! We always like to highlight our travels and accomplishments for the year. This year was a big one, with the addition of a new family member and a milestone birthday for me!
How adorable is this little suite? Matching envelopes & return address printing makes it look so pro!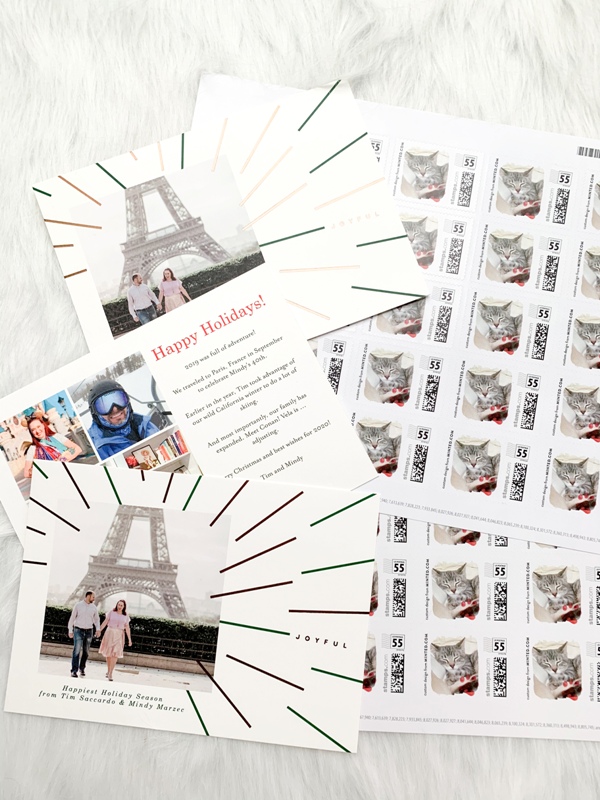 Speaking of new family members, I couldn't resist putting Conan's little face on custom stamps! Did you know you can order custom stamps that match your card design, or with your own photo? I'm obsessed!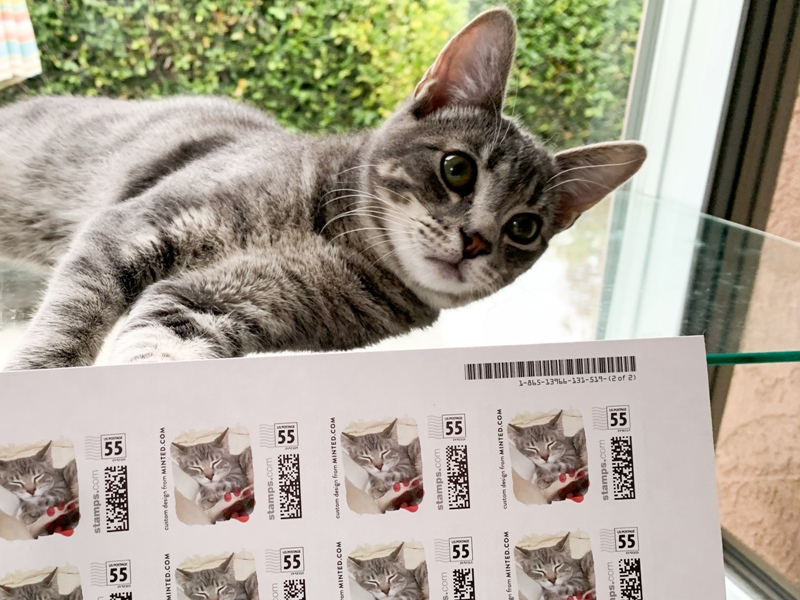 Conan approves of his likeness being sent through the mail!
The exact design I ordered is Joyful Sunburst in Spearmint with Rose Gold Foil.
And one reason I'll always use Minted for my holiday cards is their complimentary address printing. It makes my life so easy! I can't believe this is a free service. It just takes a bit of maintenance every year (updating an address or adding a family member, etc), and then it's ready to go. I feel such a sense of calm when I open the package and see all of these envelopes already addressed for me!
Minted has hundreds of designs to choose from, which support independent artists. As someone who runs a small business, I think this is really cool. There's bound to be a unique design you love!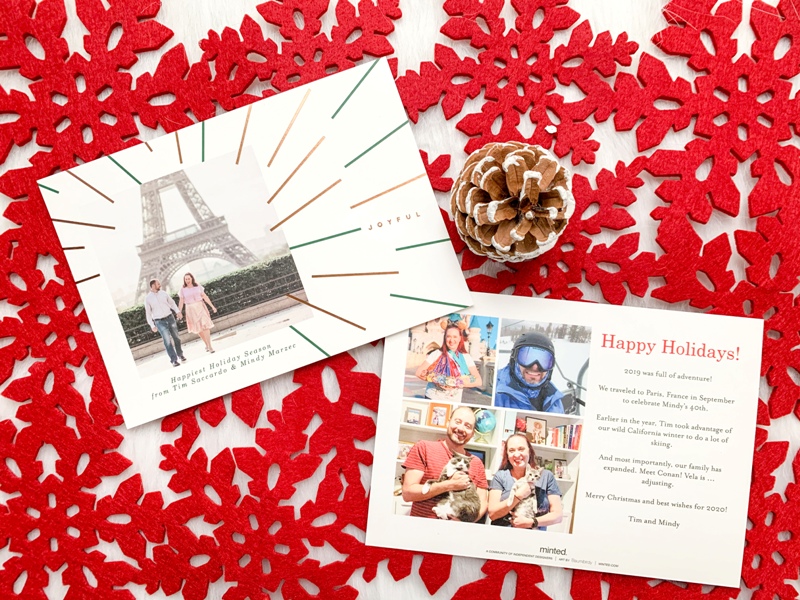 And yes, there's still plenty of time to order your holiday cards (or, psssst … make your life easier and send out NEW YEARS CARDS), and right now is the perfect time to order because Minted is having a sale!
15% off holiday cards with code SNOW19 through December 6, 2019, or check the Minted website for their current promotion.