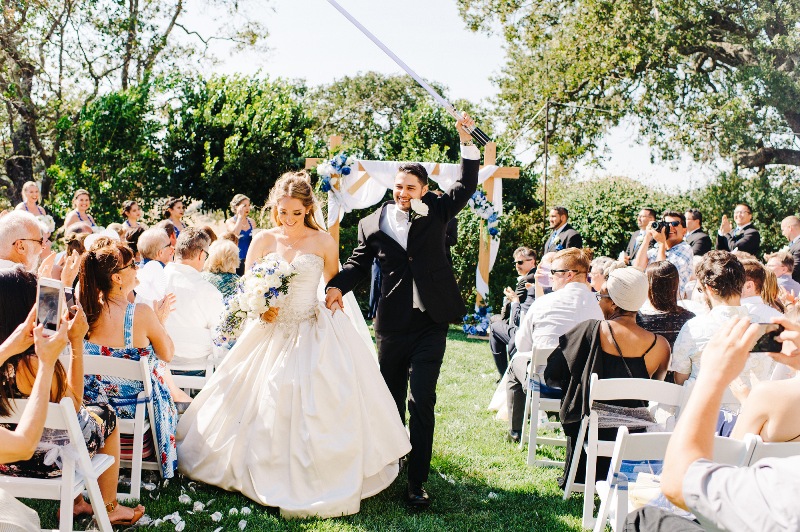 Wait until you see Laura and John's beautiful backyard Disney themed wedding! You may remember Laura's plans for their fairy tale day, including a recap of her beautiful rose gold bridal shower. They managed to take the magic of Disney and decorate their beautiful private venue with fairy tale themed decor, music, and food. Check out that cake! They even ended the night with a sparkler send-off. Congrats to Laura and John on the start of your Happily Ever After!
Read back on Laura's planning articles here.
Photography: Christina Whittaker
Laura and John's "Happily Ever After" At-Home Disney Wedding
Disney Bride: Laura, 26
Disney Groom: John, 28
Wedding date: July 21, 2018
Venue: Private residence in Gilroy CA
Total budget: $15,000
Guest count: 130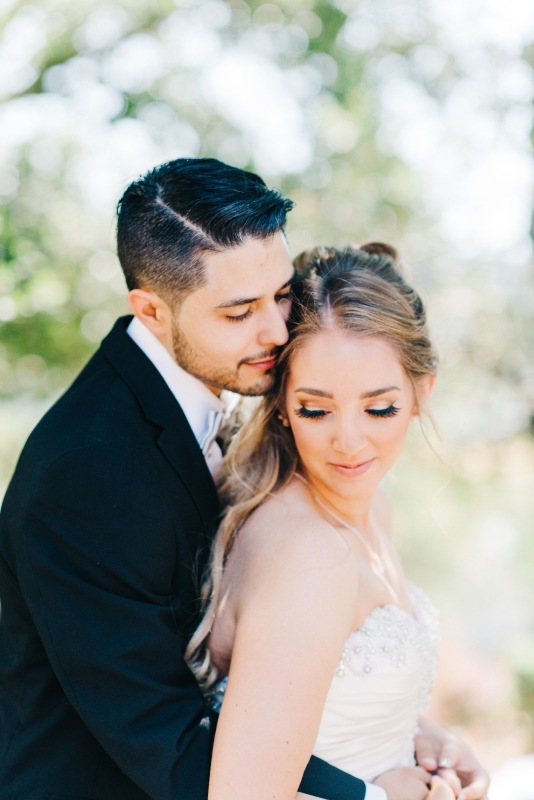 Why did you choose a Disney wedding?
I chose a Disney wedding because ever since I was young Disney has been an incredibly important asset in my life. Disney has always been a constant in my fiancé's world and mine. I really wanted to include the most important hobby and love of ours in our happily ever after.
How did your family/friends react to your Disney wedding?
They loved it! All of them were extremely devoted and excited for what concepts we were going to include. Throughout the night of our wedding I repeatedly had people come up to my husband and I and state that this was one of the best and most fun weddings they had been to.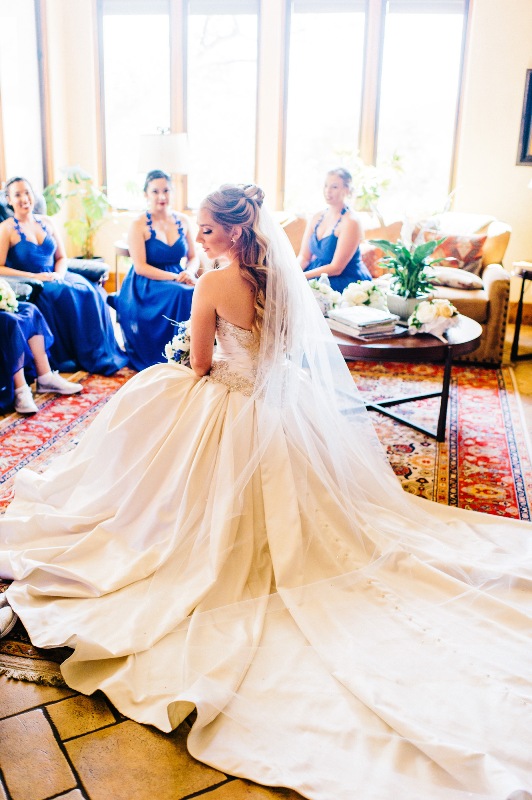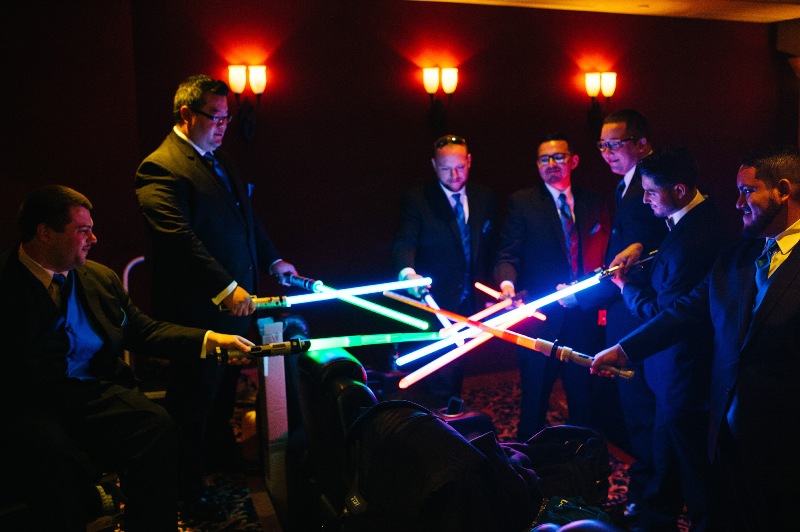 What was your theme?
Our theme was everything Disney. I did primarily focus on the "Happily Ever After" aspect of all the Disney movies. All of my tables were originally prince and princess themed, but it slowly changed to the tables being themed per the entire movie.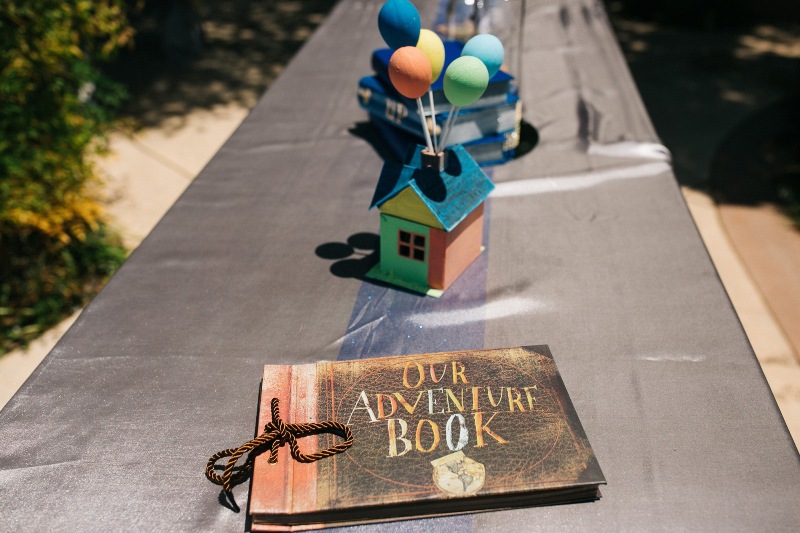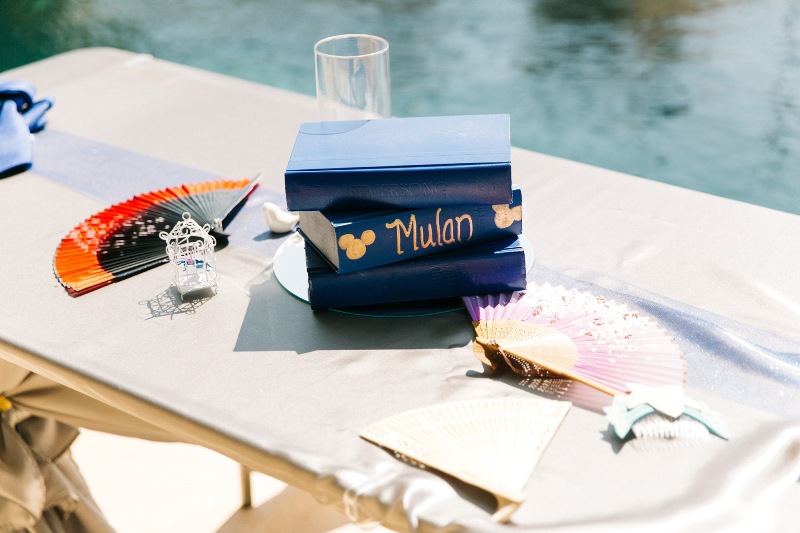 What was your biggest challenge in planning your Disney wedding?
The biggest challenge was orchestrating the entire planning process. Our entire wedding was essentially DIY so making everything come together was very stressful. It was worth it in the end, however. The other biggest challenge that ties for the top was limiting the guest list as well as deciphering where everyone was going to sit.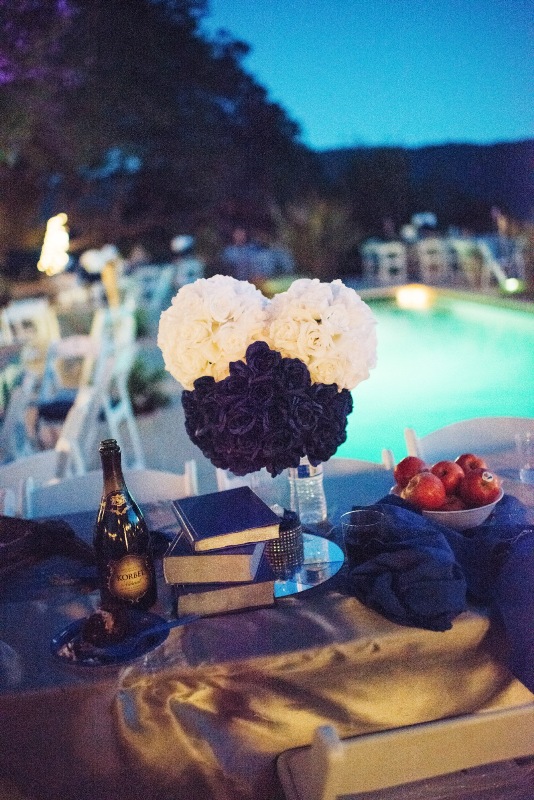 Tell us about your ceremony. Did you include any Disney touches?
The ceremony was everything I could have ever asked for. While guests were walking in the DJ played a variety of instrumental Disney love songs. The bridal party walked into "How Does a Moment Last Forever" by Celine Dion from the live action Beauty and The Beast. As for my entrance song I walked down to "So close" by Jon McLaughlin from the movie Enchanted. For me, the biggest thing I can emotionally connect to is the feel of the music. The songs really brought in that little bit of Disney that allowed everyone to feel the magic.
I also placed hidden Mickeys throughout my veil, within my bouquet, and also in my hair. Lastly, it was extremely important for my husband to have little Star Wars touches as well so we exited to "The Throne Room and End Title" by John Williams from Star Wars: A New Hope while my husband carried a light saber.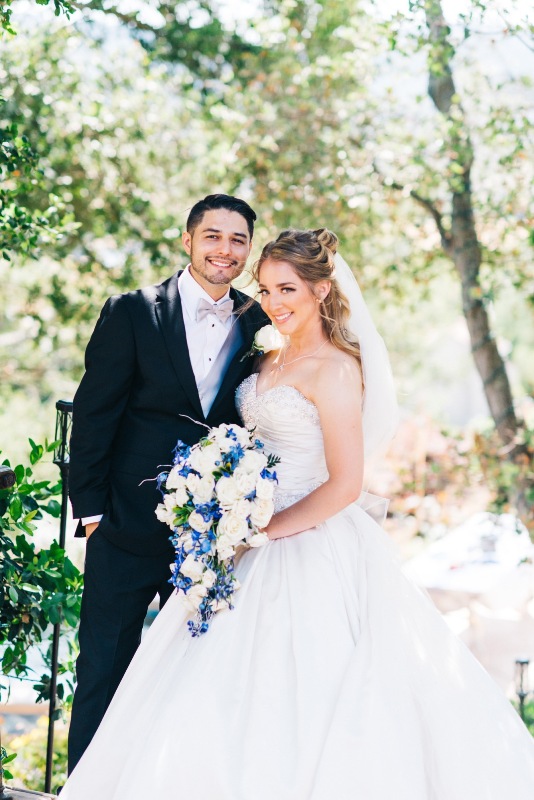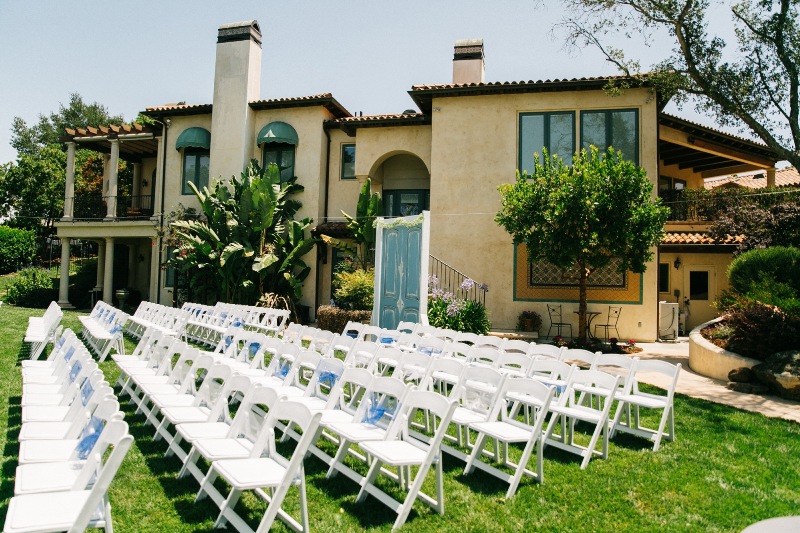 Describe your reception. Was it completely traditional or did you do anything unique?
The reception was a mix of tradition and contemporary touches. We included the usual introductions, cocktails, first dances, bouquet and garter toss, and speeches. I did, however, have a non-traditional first father-daughter dance. I chose to dance to "Cinderella" by Steven Curtis Chapman and started off the first half of the dance with my biological father. The second half of the dance I did a quick switch up and danced the remainder with my step-dad. It was important to me to dance with them both and it ended up being beautiful.
We also had Disney themed signature drinks for everyone to try. We only put four options for drinks because I didn't want our bartender to feel overwhelmed with different drink orders. It was also important for me to exit in a grand gesture to leave that little "Kiss Goodnight" that Disney is known for. I made sure to have a sparkler exit, which my husband and I ran through. We finally drove away in my husband's renovated 1960 Jeep Willys.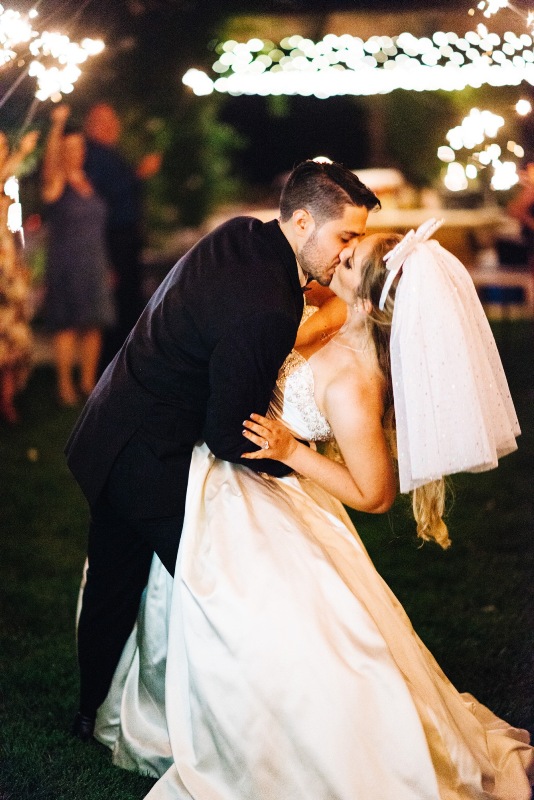 What did you splurge on? Where did you save money?
We splurged on photography and videography. We did save money on the DJ and bartender. The portions that we saved money on were mostly due to family friends willing to work at a severely discounted price. We did, however, realize that we wanted most of our money to go to photography and videography due to the day going by so quickly. Honestly, this was the best decision ever.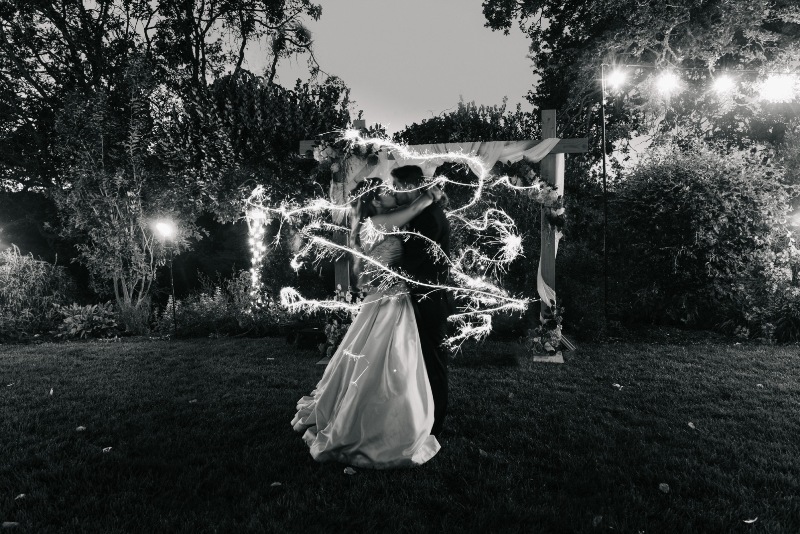 What was your favorite moment of the day?
My favorite moment of the day was the initial walk down the aisle to see my husband at the very end. This was the moment I had been waiting for my entire life and it felt so surreal. It felt like I was having an out of body experience but at the same time living very present in the moment. My dad and step-dad both walked me down the aisle. Every portion of the ceremony was beautiful and I wish I could relive it.
What would you change if you had to do it all over again?
Honestly the one thing I would change (if I could control mother nature as well) would be how windy it was. The wind was so strong that a lot of the main centerpieces couldn't be put out until much later in the day so the tables looked really incomplete. My veil almost flew off on multiple occasions. Other then that everything went magically.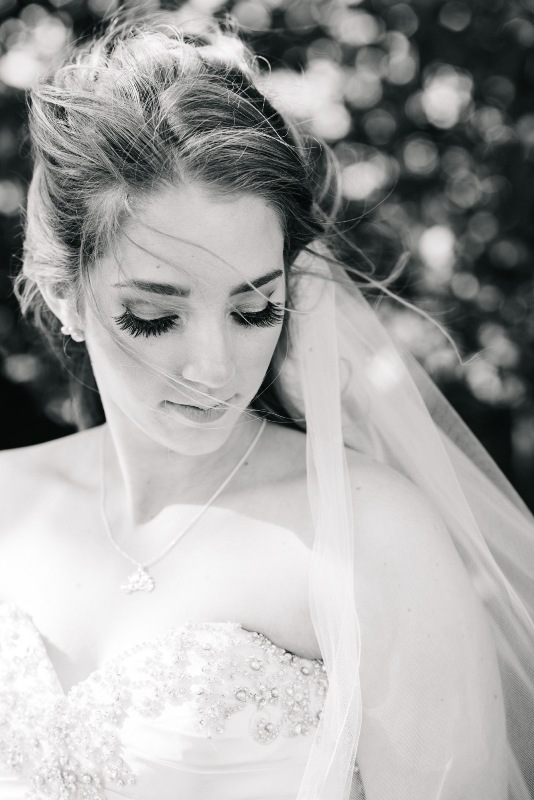 What advice would you give to couples that have just started planning their Disney wedding?
I would love to tell them that they CAN do this and WILL do this! I would advise them to take as much time as they need and not to rush the process but rather enjoy it! DIY is super fun because you get to have everything the way you specifically like it, but it is much more stressful. In that aspect I would encourage only making certain portions of your wedding DIY rather then all of it. I would advise they put most of their budget into the portions that are most important to them, but I would always recommend prioritizing photography and videography.
Any other details you want to share?
All of my centerpieces were DIY by a few helpers and me. They took multiple hours and days to do as well as a lot more money then was anticipated. We had an insane sparkler exit and it was super important to me to have one. This was one of the best decisions of the night!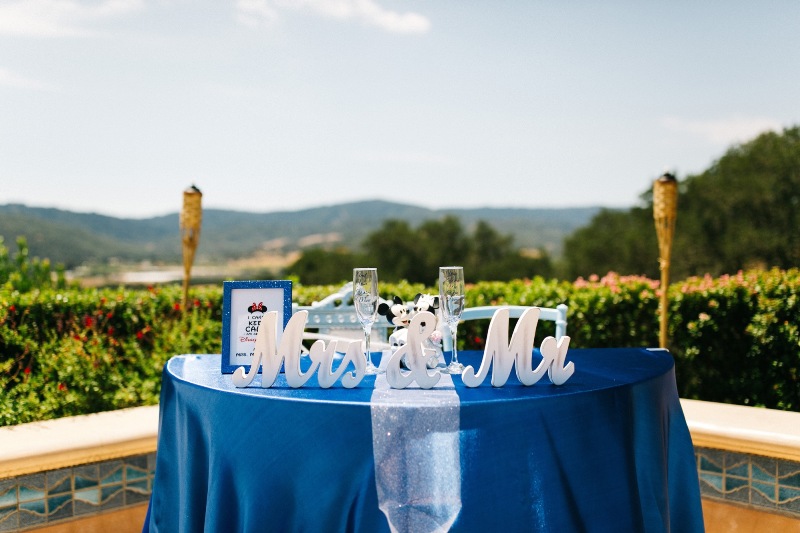 Budget breakdown:
Venue: free
Food/Drink: $2600
Floral: $1800
Other Decor (chairs/linens): $1500
Officiant: free
Ceremony/Reception Music: $800
Other Entertainment: $100
Favors: $200
Photography: $3800
Videography: $1500
Bride's/Groom's attire: $2000 for dress, $300 for suit
Hair/Makeup: $275
Vendor list:
Wedding coordinator: Heather Griffin, One Fine Day Events
Photography: Christina Whittaker
Videography: Jake Dahm
Officiant: Family member
DJ: Ernesto Ocampo
Hair/Makeup: Lauren McNamara
Bartender: Family friend
Bouquet/Boutonnieres: Family friend
Catering: Golden Harvest
Cake: I Do Wedding Cakes