This post is a paid collaboration with Dole. As always, all opinions expressed in this post are mine. #DoleHero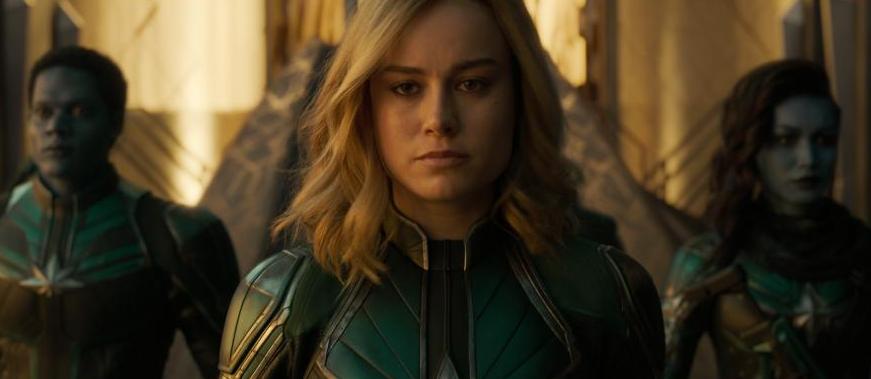 Who out there is excited to see Marvel's Captain Marvel?! I sure am, and I've been counting down the days until she comes to theaters on March 8.
To commemorate Captain Marvel's arrival, and Women's Health Month in March, Dole is collaborating with Marvel to celebrate the everyday female superheroes. Dole's "Powering the Hero Within" campaign not only encourages women to live healthy lifestyles, but also honors women who have been influential in nutrition, health, and wellness.
"We're applauding the women everywhere who use their powers, whether supernatural or everyday, to fight for a healthier and more equitable planet," says Lisa Overman, director of marketing for Dole. "At the top of this list are all the female farmers, chefs, doctors, nurses, dietitians, scientists, engineers, philanthropists and others who have sacrificed over the years to give us a more fulfilling, nutritious life."
Powering the Hero Within: Health and Wellness Tips from Dole and Captain Marvel
To help empower women to take control of their personal health, Dole has provided these ten wellness tips. And keep reading for some delicious recipes inspired by Captain Marvel!
1. Break the Fast. Get your metabolism going in the morning by eating a healthy breakfast with a mix of protein and fiber such as low-fat yogurt and fruit or an egg-white omelet with veggies.
2. Keep Hydrated. Drink water and lots of it. Water helps manage hunger, prevents fatigue and keeps skin hydrated and looking fresh. Try floating sliced strawberries or pineapples in your water to keep flavors interesting throughout the day!
3. Stretch It Out. Sneak in stretches throughout the day to boost circulation, ease back pain and help relieve stress.
4. Be Prepared. Keep your blood sugar level steady with small healthy meals throughout the day.
5. Get Moving. Aim for 30 minutes of exercise per day to boost your mood, strengthen your heart and bones, and keep energy levels high.
6. Focus on Fiber. Eat a variety of whole grains, fruit and vegetables including berries, broccoli and bananas. Fiber helps fill you up, keeps you regular and is good for heart health.
7. Avoid Convenience Pitfalls. Snack on whole, minimally processed or packaged foods that are naturally lower in sugar and salt. Think unsalted nuts, whole fruits like bananas, and sliced veggies.
8. Bone up. Include calcium-packed foods in your diet to prevent bone density loss. Good sources are tofu, almonds, white beans and low-fat dairy.
9. Pump Up the Iron. Boost iron stores by filling up on plant-based, iron-filled foods like lentils and almonds. Enhance your iron absorption by topping off an iron-fortified cereal with vitamin C-rich berries.
10. Recharge. Set a sleep schedule and stick to a bedtime. Lack of sleep has been linked to several health problems including obesity.
Need healthy eating inspiration? Dole has created some special recipes inspired by Captain Marvel. These recipes were selected because they have specific nutrient and health benefits important to women. Plus they look really yummy! Click through for the full recipes.
Superhero Recipes by Dole Inspired by Captain Marvel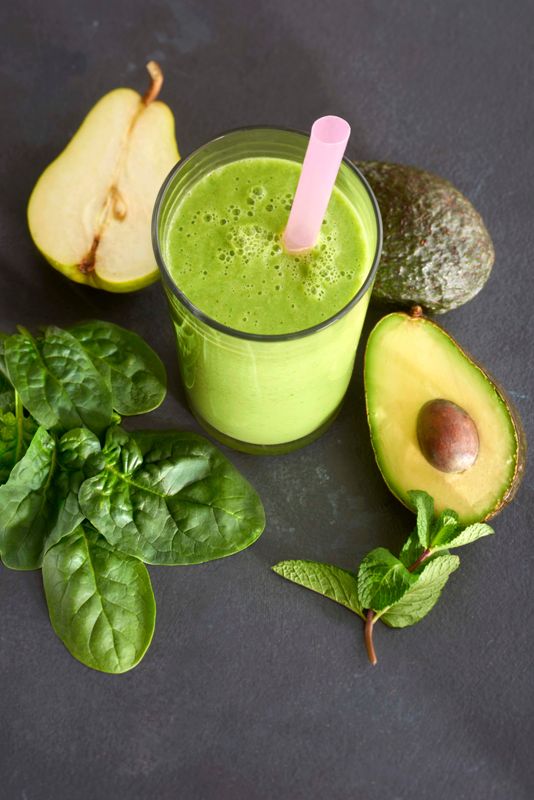 Power Punch Smoothie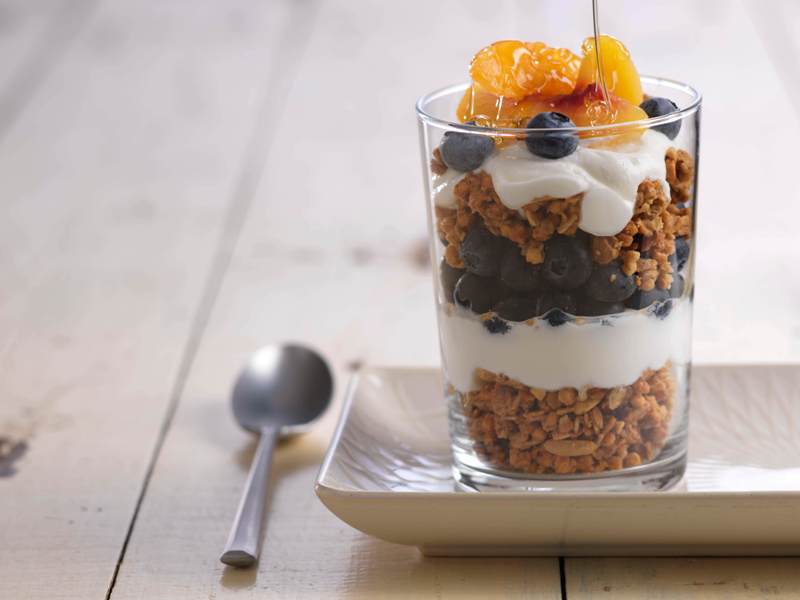 Berried Treasure Yogurt Cups

Lemon-Ginger Spring Vegetable Stir Fry
Look for Dole's "Powering the Hero Within" campaign at your local supermarket and online at Dole.com! And make plans to see Captain Marvel in theaters on Friday, March 8, 2019!