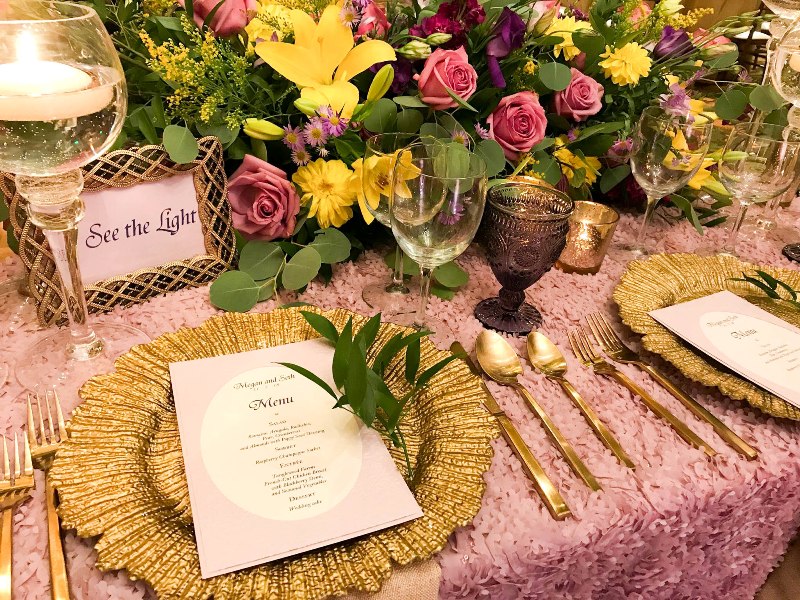 Earlier this week, couples planning events at Disney's Grand Californian Hotel were invited to the Disney's Fairy Tale Weddings Showcase to check out everything Disneyland Weddings has to offer!
You may remember earlier this year when DFTW held a similar event at Sleeping Beauty Pavilion for couples planning an event at The Disneyland Hotel. It's great they did a separate event now at Disney's Grand Californian! I am all for more wedding shows! I love to look at all the pretty.
DFTW shared these photos from the showcase on their Facebook and Instagram accounts: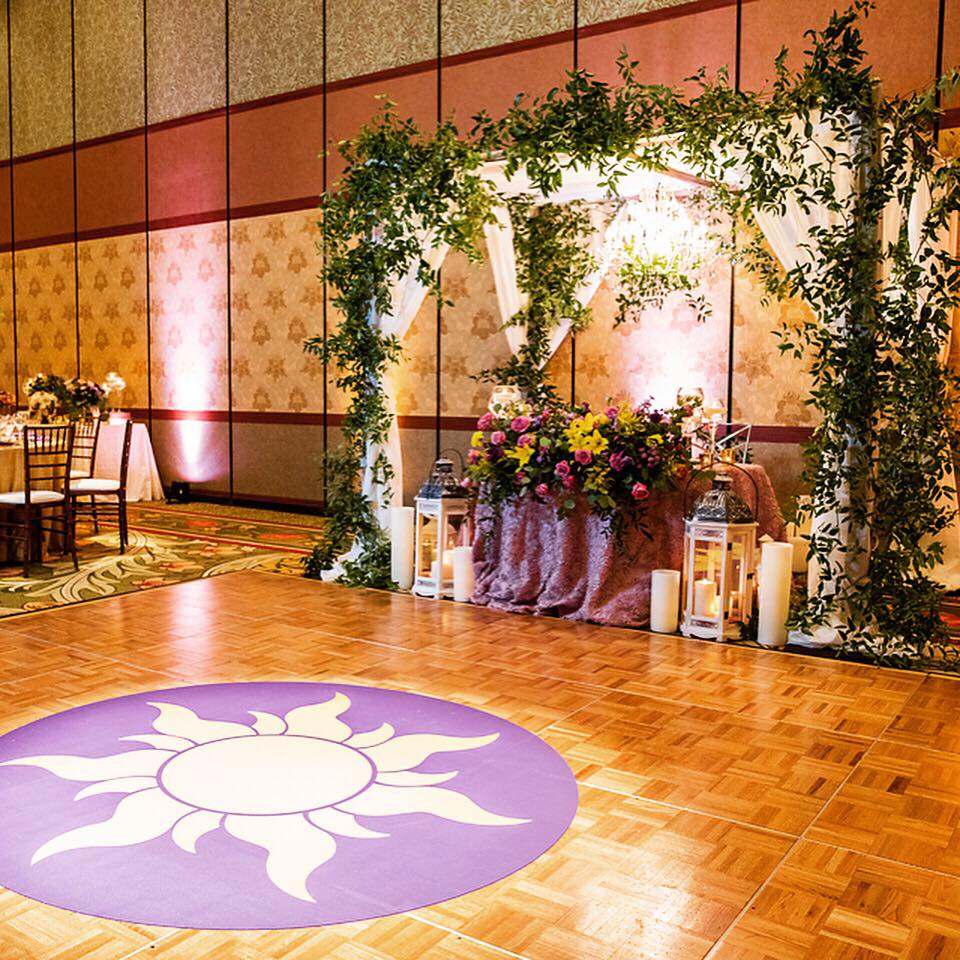 Love the sun dance floor decal and check out the canopy over the sweetheart table …. just gorgeous.
Pretty menus provided by DFTW.
Look at these gorgeous candle favors!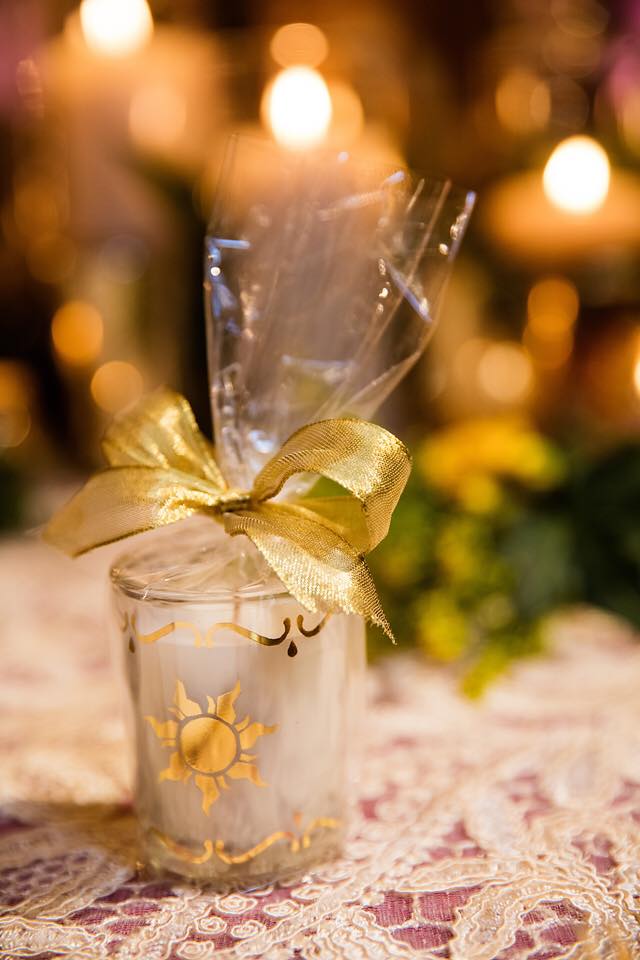 And let's talk about the food. A reader sent me this photo. MICKEY AND MINNIE MACARONS! AMAZING!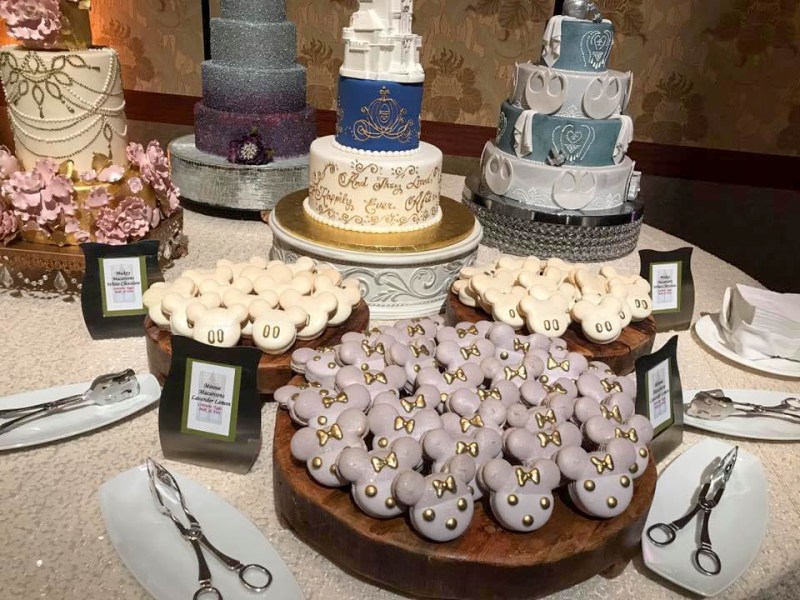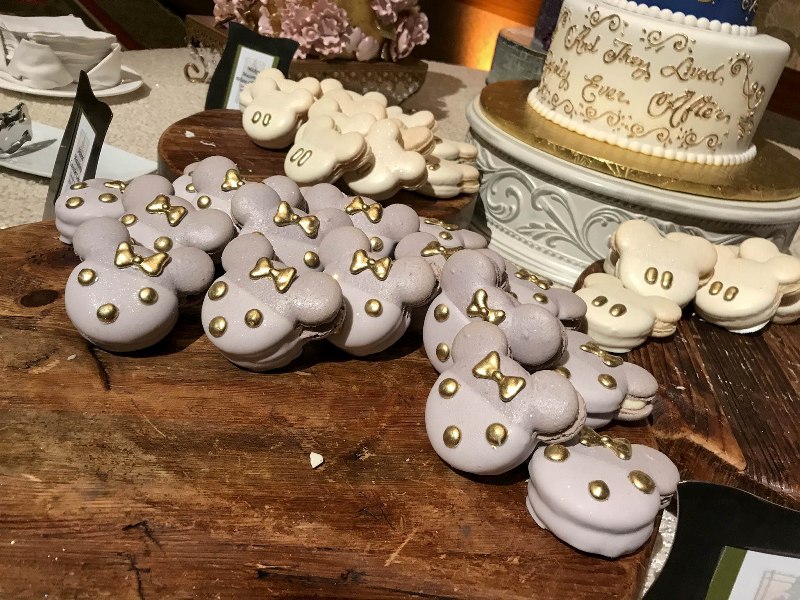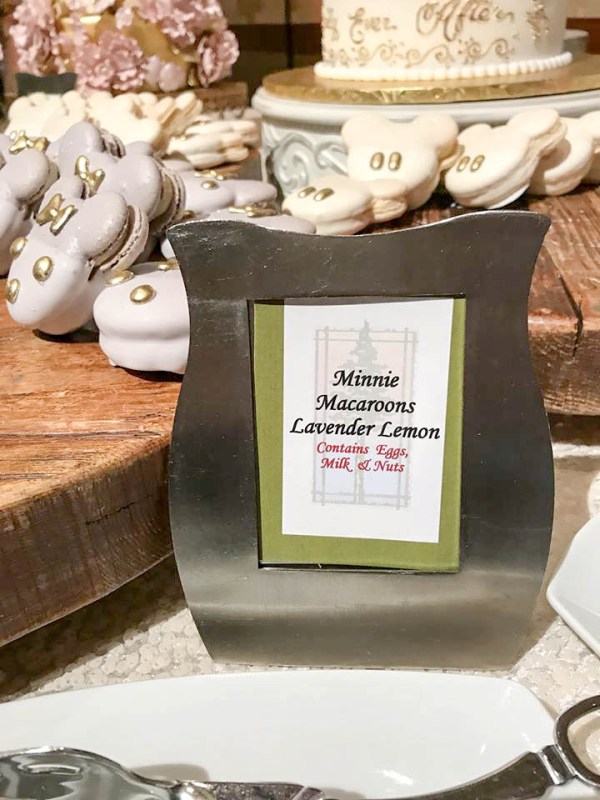 Here are some additional photos of the decor in the Sequoia Room sent to me by a couple readers who attended. So many great ideas here.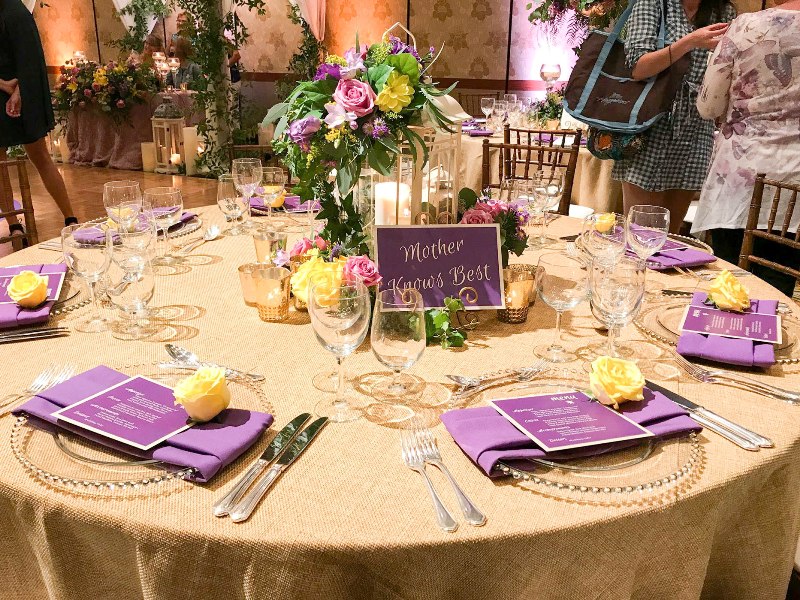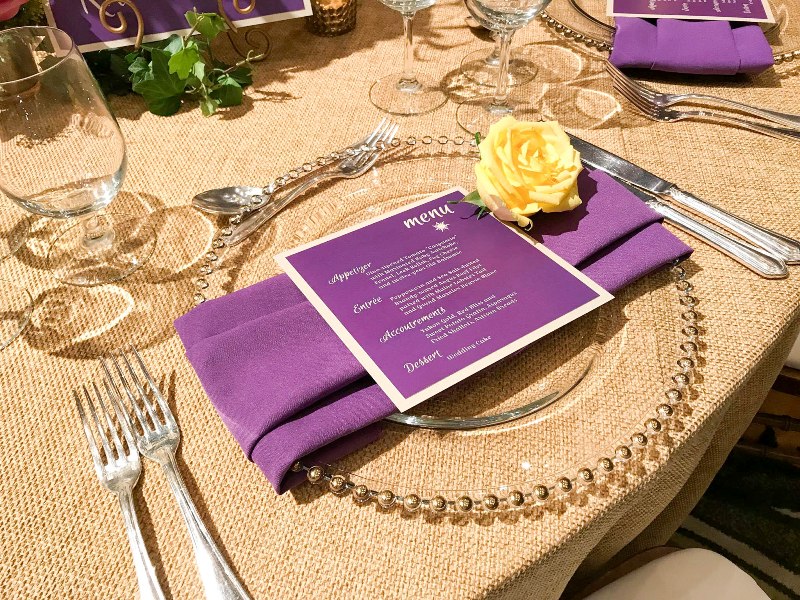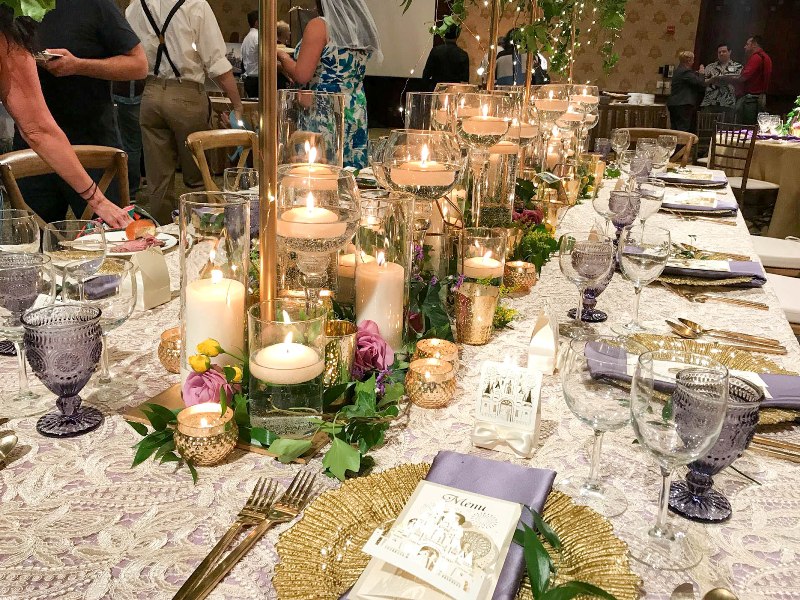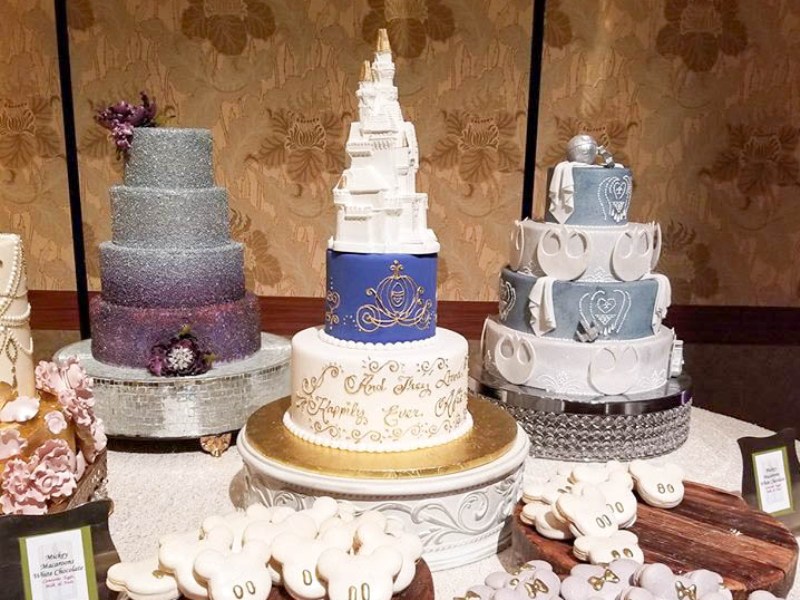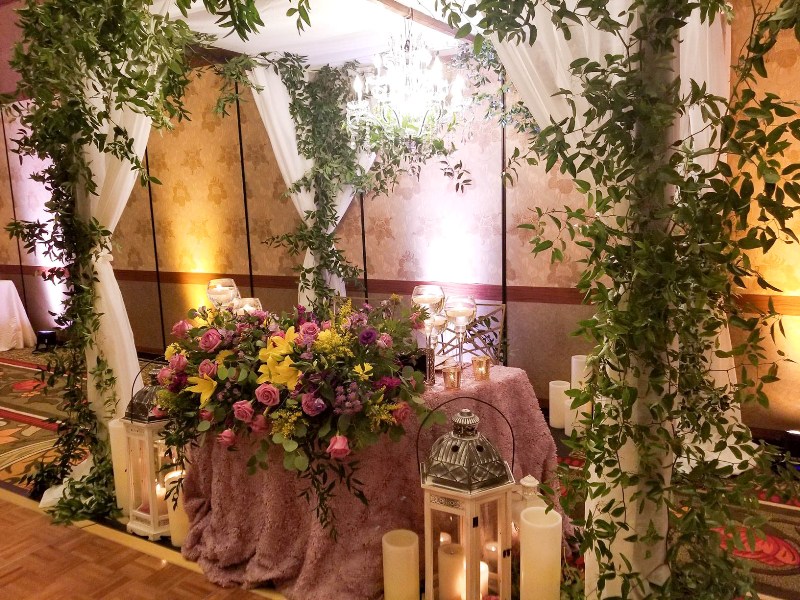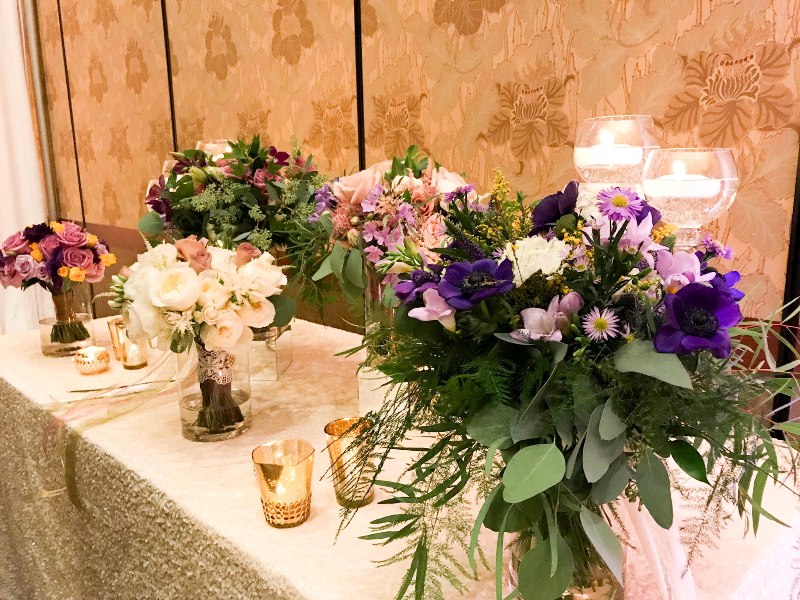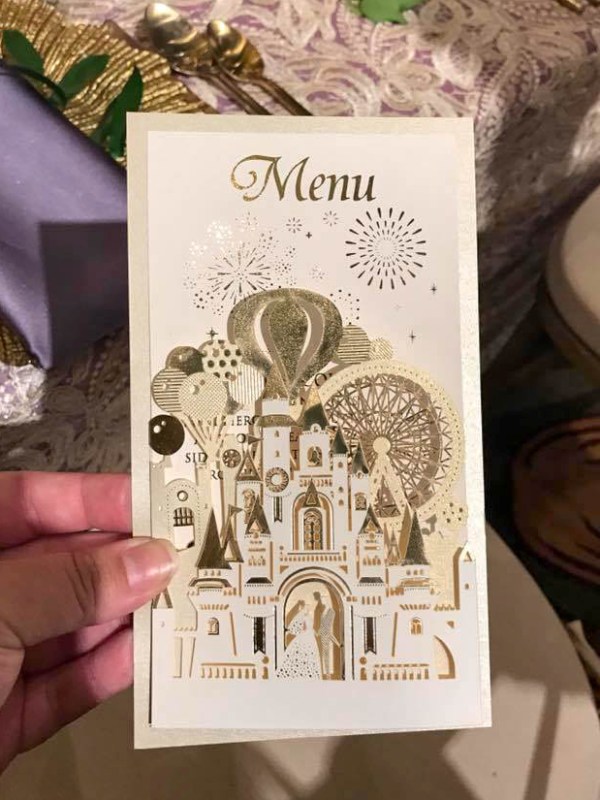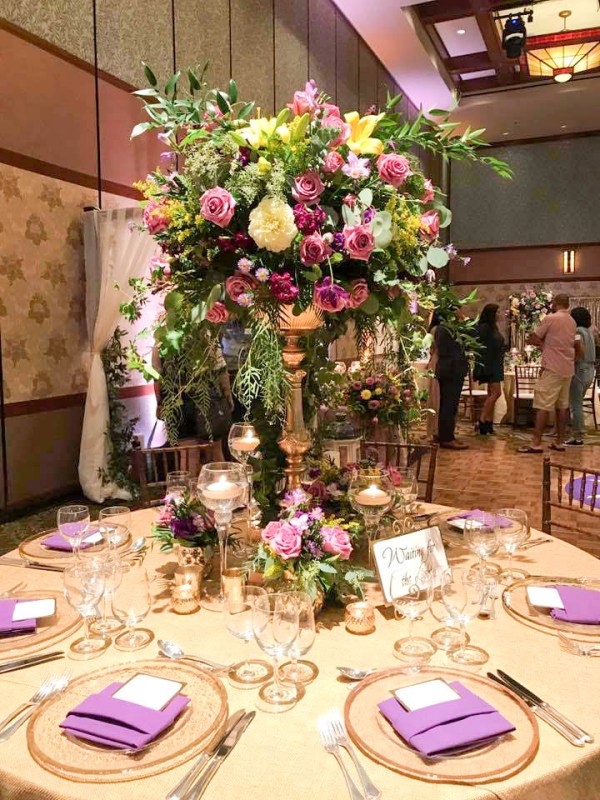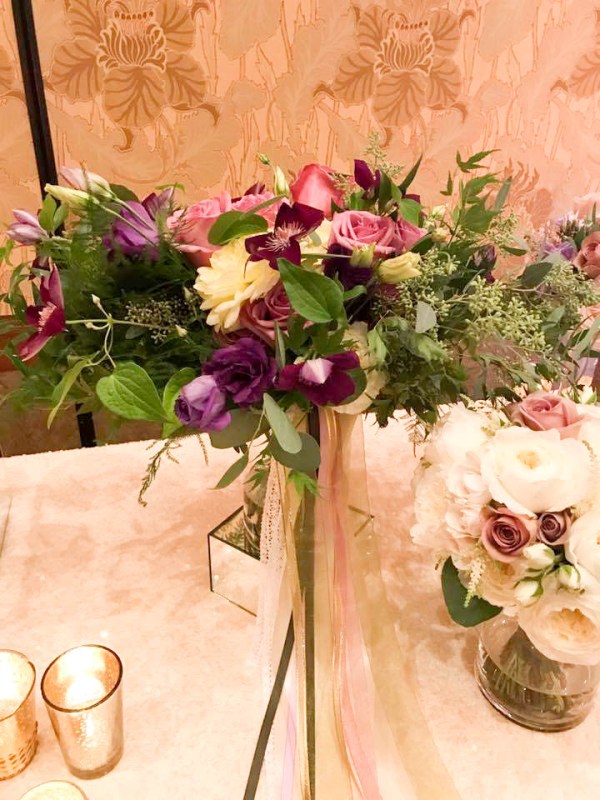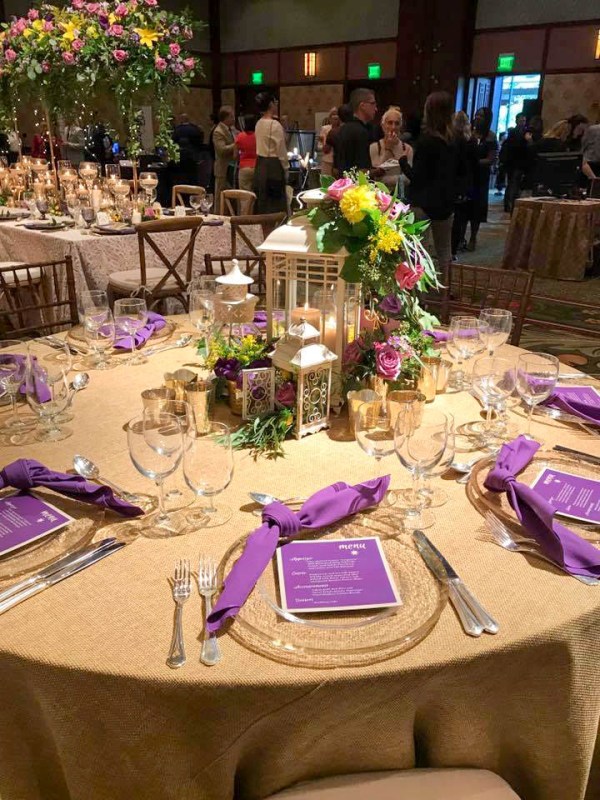 Some fun new cake mapping projections were on display as well.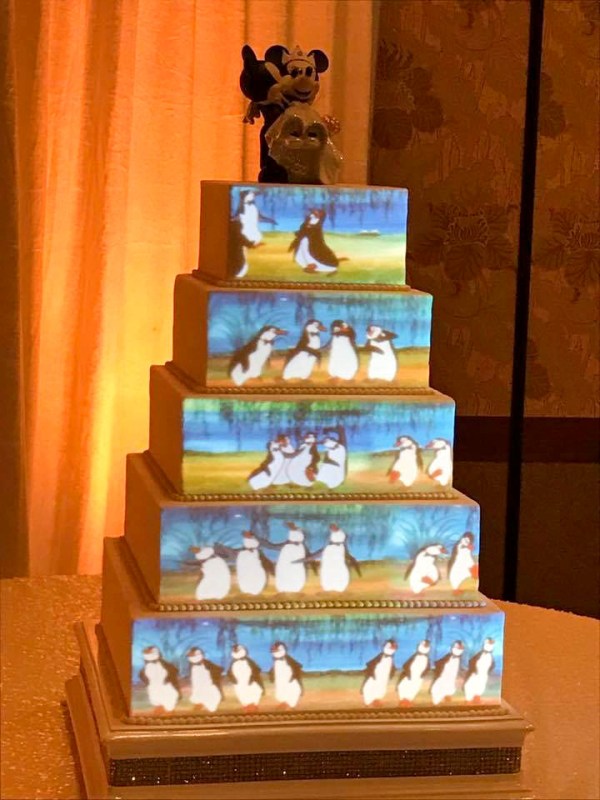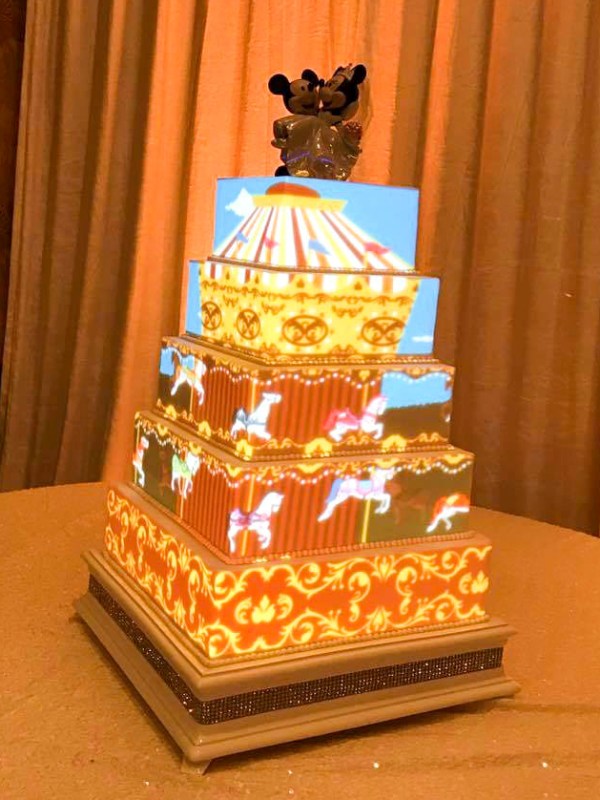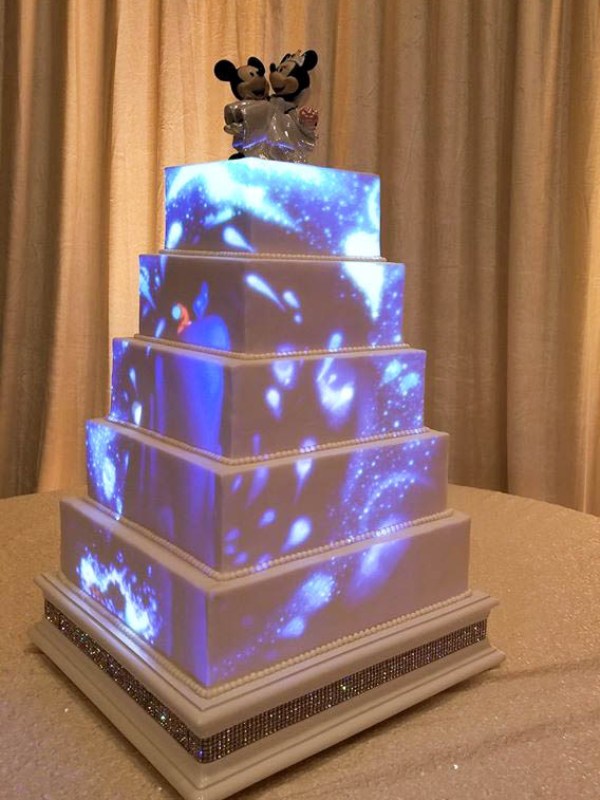 What do you think of this Tangled wedding decor? If you attended the showcase this year, did you find anything new to add to your wedding decor?