This post contains affiliate links.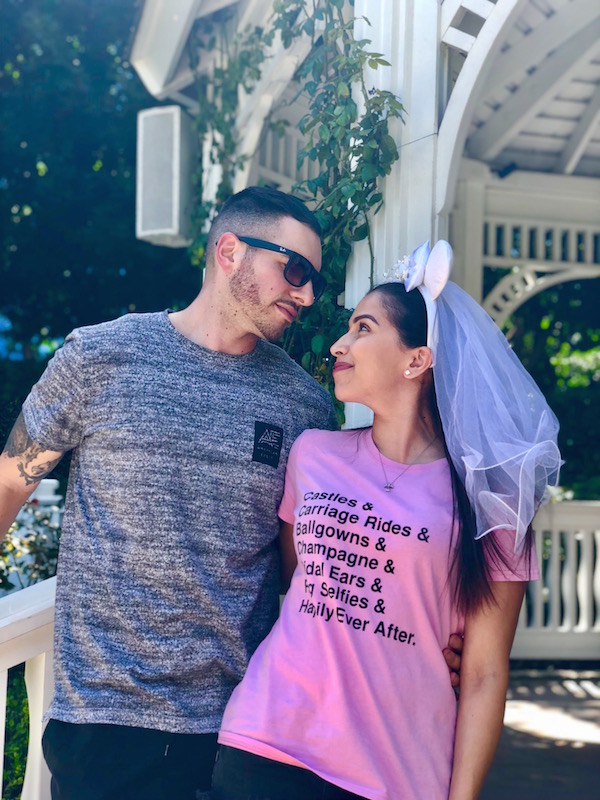 Disney Bride Erica is planning a Disneyland wedding at Rose Court Garden and Sleeping Beauty Pavilion for June 2018.
As a young girl growing up on fairy tales and Disney movies, I have always fantasized about meeting my own Prince Charming. I would also constantly dream about having my own fairy tale wedding, such as where it would be and how it would look. As many times as I have been to Disneyland and Walt Disney World, I had never seen a Disney Weddings venue in person. I always believed a Disney Wedding had to take place in front of the castle and that was it. My dream of having a Disney Fairy Tale Wedding of my own one day became just a fantasy once again.
Fast forward to December 12th, 2015 when Diogo and I were at Disneyland during the Christmas holiday season. We took a Horse and Carriage ride in Downtown Disney that rode around The Disneyland Hotel area. Halfway through the ride the Carriage came up to an opening of a garden, where it was dark out except for a beautifully lit gazebo. I remember getting chills all over my body when I saw it and I told Diogo, "How beautiful would it be if someone could actually get married there?" From then on, every Disneyland trip we took I wanted to walk by that gazebo and just fantasize about what it would be like to get married there.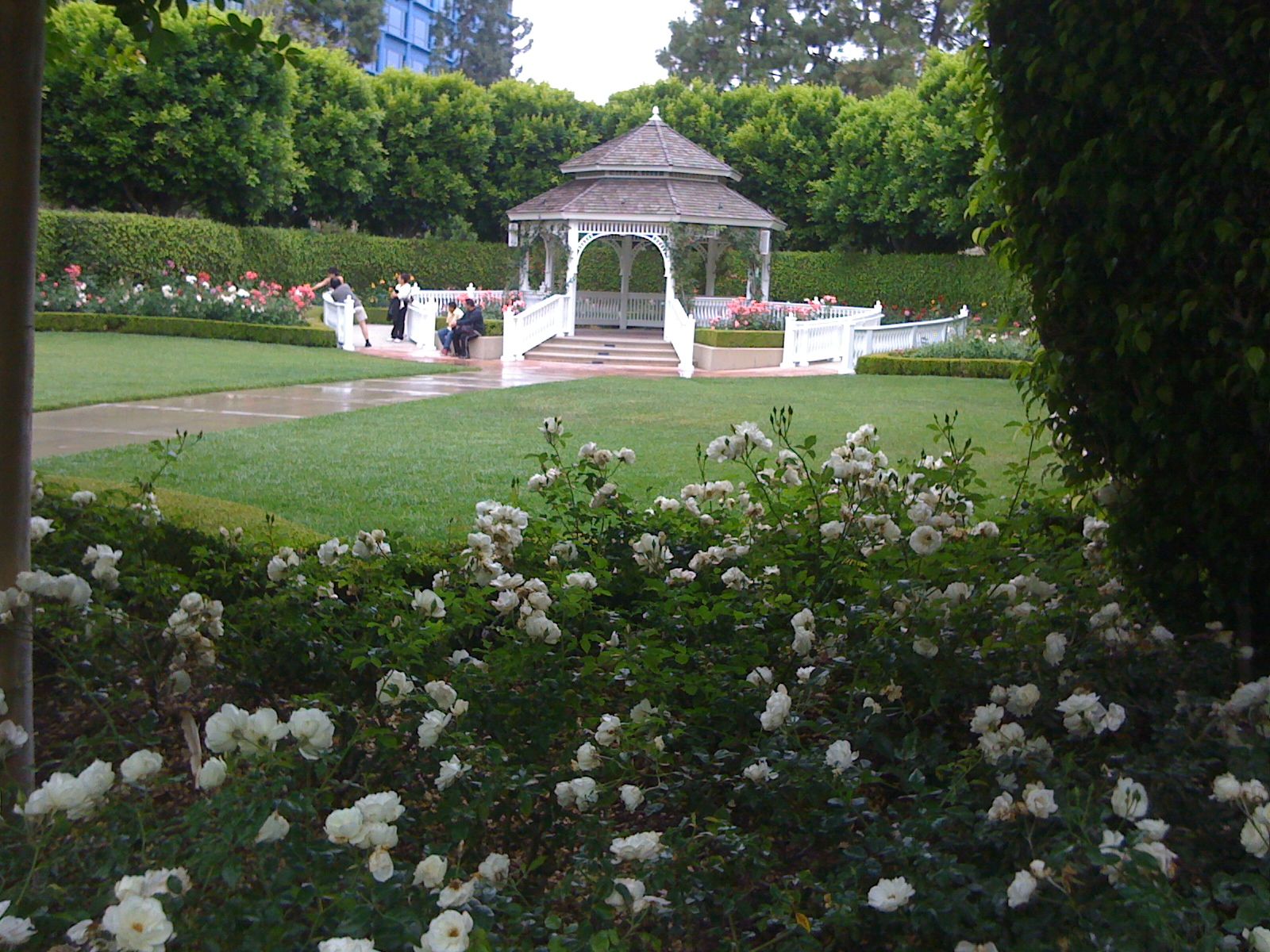 In June 2016, we took an anniversary vacation to Disney's Aulani Resort in Hawaii where Diogo ended up proposing on June 11th! Days after our engagement as we were laying on the beach, we began to talk about Wedding dates and locations. I decided to do some research on Disney Weddings, and low and behold … I found out the beautiful gazebo WAS actually a Disney's Fairy Tale Weddings venue called the Rose Court Garden. We talked about it and decided to schedule a meeting with Disney's Fairy Tale Weddings for more information.
We had our first meeting and we decided the Rose Court Garden was the perfect place for our ceremony. Even with no ceremony décor set up, the venue is absolutely beautiful! It definitely screams out "Fairy Tale Wedding" to me, and I love the natural flowers that bloom everywhere. One of my favorite Disney movies of all time is Beauty & the Beast, so we absolutely fell in love with the Sleeping Beauty Pavilion for our reception venue. It is a beautiful ballroom with windows all around and a dazzling chandelier in the center – definitely gives off Beauty & the Beast vibes!
Choosing our venues helped us come up with a "Happily Ever After" theme for our wedding, incorporating both Beauty & the Beast, as well as Cinderella. For our ceremony, we will incorporate more touches of Cinderella, from our pre-ceremony music, to our aisle runner, and Bride's entrance. Our reception will have some Beauty & the Beast touches added in to some of our décor, and more! We also incorporated our fairy tale theme into our bridal party proposals, and I will be having a princess theme with my bridesmaids for a Disney Bachelorette celebration.
It has truly been a DREAM so far, since the second we signed our contract with Disney's Fairy Tale Weddings. Every vision I ever had when it came to weddings is coming true and it is just such a blessing to be having this experience together. I cannot wait to see all of the magic come to life, and our Happily Ever After dreams come true!