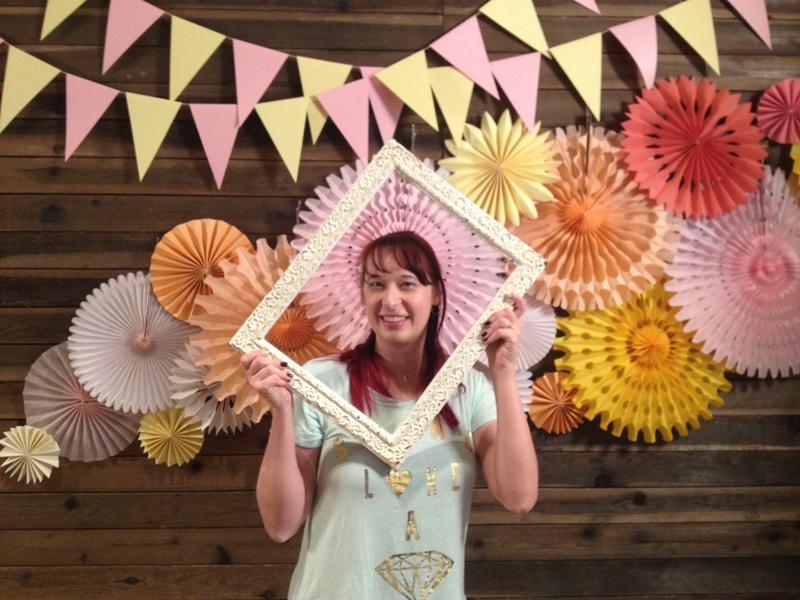 Saturday was my Let Go Day. The term Let Go Day was coined by Pat Flynn, a blogger and podcaster I've been following and admiring for several years. In fact, it was Pat's podcasts that first made me think that I could truly make a living by creating online content (and his monthly income reports inspired me to start my own blogging reports). Starting last year, Pat celebrates his Let Go Day – the day he was laid off from his corporate job. Like Pat, being laid off from my job was the scariest but also the best thing that could have happened to me, something that really should have happened long ago, and an act that would change my life in ways I couldn't even imagine. So I "borrowed" this idea from Pat (thanks, Pat!) and decided this was a day worth celebrating.
I spent some time wondering how I should celebrate on Saturday. Naturally my first thought was to go to Disneyland, but I knew it would be crazy crowded on the final Saturday before Halloween. I considered making dinner plans with some fellow entrepreneur friends but our schedules didn't work out. Mr. BFT is out of town. So, I did what I do best … I worked. I spent almost my whole Let Go Day working, with a break for a runwalk in the morning and yoga in the evening. But otherwise, I worked. And it was great. Working on my blogs was the best way I could have spent my Let Go Day.
So this means I have been self employed full time for one year. You would think that's enough time to figure it all out, right? WRONG. I'm learning that self employment is an endless journey of challenges and discovery and adaptation. Right now I have four jobs (blogger/writer, vacation planner, virtual assistant, jewelry consultant) and I'm struggling to find the balance, and even wondering if I need to restructure my sources of income (aka quit a couple of my jobs) or if I'm just really bad at time management. The thought of giving up any kind of income source, even if it is to focus on another income source, is extremely difficult right now, so I'm endlessly trying new ways to schedule my day to find something that sticks.
Sometimes, I look at other full-time bloggers, other entrepreneurs, and I wonder how come they seem to have it all together when I don't. But I know it's not fair to compare myself to others, especially entrepreneurs who have been at it for years.
I always try to keep it real here so I'm going to tell those of you who aspire to be your own boss, it's not easy. I work 7 days a week. I am never not thinking about my blogs, about what my next post will be, about what will grab attention and what will entertain my readers. I'm always keeping an eye on my income streams and my savings account and doing math. I'm constantly wondering what I could do better and what can be improved.

Image Source: Quotes Says
Being self employed also means a lot of rejection, and I never have been great with rejection. It's the reason I didn't follow my high school dreams of being a Broadway actress! (Never mind my lack of singing and dancing talent!) When a post doesn't do well, it's a form of rejection. When I pitch an advertising campaign to a brand and the email gets no response, that's a form of rejection. When I see other bloggers at fun events I wasn't invited to, that's a form of rejection. When I apply for an ad network and get rejected, well, that's actual rejection. It happens a lot and it simply is part of the job. You have to remind yourself that failing means you are trying. I'm getting better at accepting it and brushing it off.
I've touched on some of the tough parts of being a #girlboss, so it's only fair to share the positives as well, and there are many!
– I can go to Disneyland whenever I want. And I do! I probably go too much, if such a thing is possible. Meaning, I should probably stay home and work instead of going to Disneyland sometimes.
– Despite the rejection, applying for and getting chosen for that one brand campaign you really, really wanted feels wonderful.
– Compliments are the best. Once in a while I get an email or a comment saying that something I wrote/made/shared helped them out. Those emails make my whole week. It makes all the struggles worth it. And helping people is my favorite.
– My daily alarm clock is a thing of the past. I've never been a morning person and I actually do my best work after the sun goes down. Waking up naturally and setting my own work hours has been bliss.
– Reflecting on my blogs' growth is my best motivator. In the last year, one blog has grown by 150% and the other by over 500%. That means that despite all those negatives I touched on earlier, I must be doing something right. I can't even imagine what the next year will bring.
I just want to thank all of you who have offered me support and encouragement over the last year, and even before then. A few years ago I could have never imagined I would be living this type of lifestyle. Despite the struggles I feel extremely fortunate. I'm already looking forward to celebrating next year's Let Go Day.
"All your dreams can come true if you have the courage to pursue them." – Walt Disney