All images in this post credited to Root Photography.
Towards the end of 2013, something kind of strange happened …. this picture of us won the internet.
First I started receiving Facebook posts and emails from friends, sending me Tumblr links and asking if this was me. I even got an email from my ex-boyfriend with this link saying "GET OFF MY BLOGS, WOMAN," and I was like WHY DON'T RESTRAINING ORDERS WORK ON THE INTERNET.
So, that was fun.
Then in December, Tumblr named this photo one of their Top 2013 Photo Bombs. And then things got, as the kids say, totes cray-cray. Suddenly our photo was picked up by sites like Daily Mail (who cropped out The Root's watermark, shame on them), Smosh, The Reports (just me and Harry Stiles and Portia de Rossi), Asian Town,and countless local news websites (because photo bombs are apparently "news").
A couple people have asked me about how this photo came about, so I thought I'd share it in a blog post!
We were taking our engagement photos in the pier area of Disney's California Adventure, and I noticed a Cast Member come up to Jensey, one of our photographers. I totally thought we were busted because technically you can't take pro photos in the Parks. I couldn't hear what they were saying, and the Cast Member walked away but he was smiling. I asked if everything was okay and Jensey said yes, they were going to keep taking pictures and she directed us to act kind of lovey, with our heads together.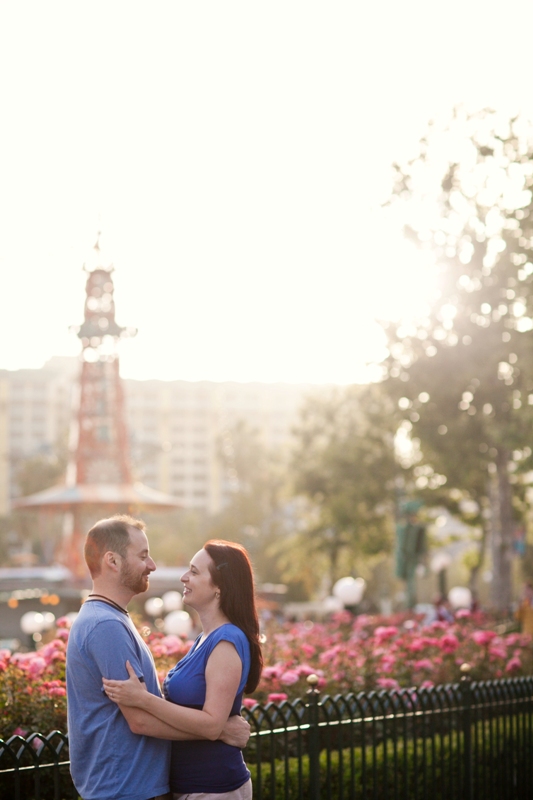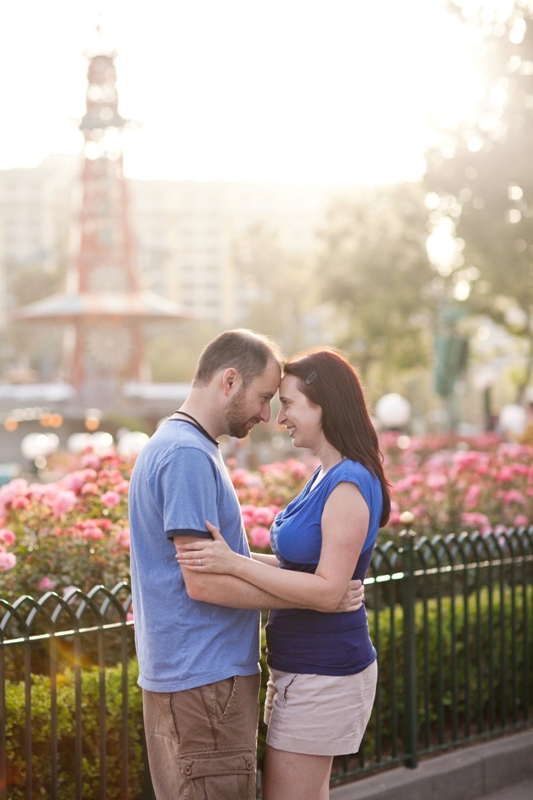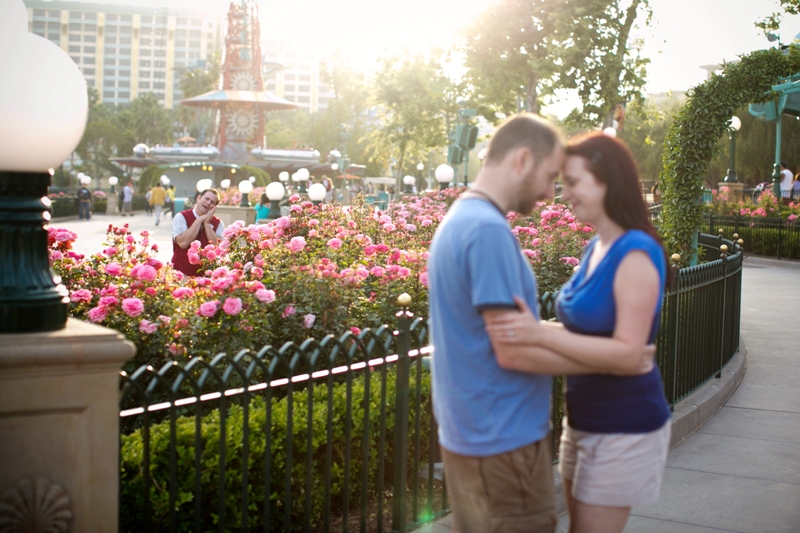 And then I heard our photographers say they "got it" and the Cast Member checked the image on the camera and everyone was chuckling. He then wished us well and left. I asked to see but Jensey told me I would have to be surprised! And when I saw them tease this photo on Facebook, I nearly fell out of my chair from laughing so hard. The Internet is right, this is a great photo.
You can see more of our Disney's California Adventure engagement session on my blog here and on The Root's blog here.