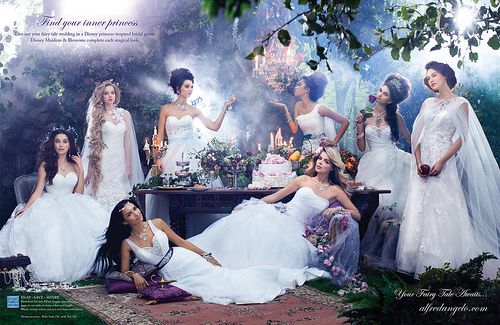 A new year means the 2014 Alfred Angelo Disney's Fairy Tale Wedding Gowns are here! I'll be honest, I wasn't too impressed with the 2013 collection but I think this year's collection is a major improvement. I was super excited about these gowns when I saw them debuted during Wedding Market a couple months back, and now it's nice to finally see which Princess name goes with each design, and to see how many of my guesses were correct! I like that Alfred Angelo is taking some risks (capes!!!!!) and the dresses "look" more like their Princess namesakes.  For example, Belle's poofiness and Ariel's wavy skirt (although I still say a gown named after a mermaid should be mermaid shaped). What do you think of this year's gowns?
The 2014 Alfred Angelo Disney's Fairy Tale Wedding Gowns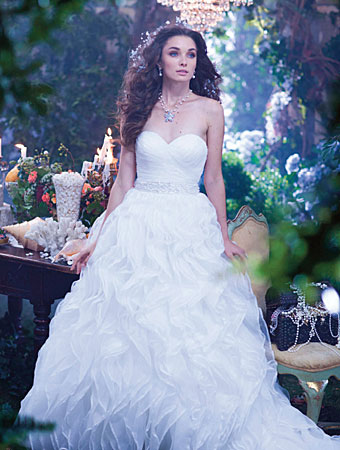 Style 242 – Ariel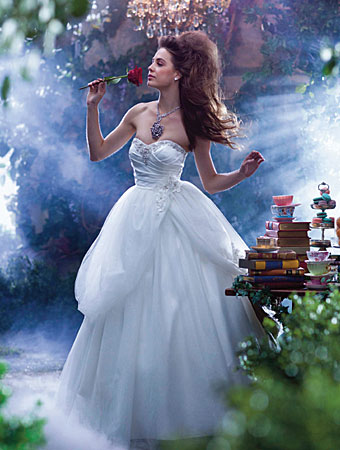 Style 235 – Belle
Style 241 – Cinderella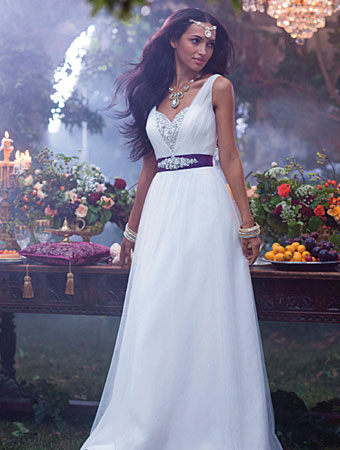 Style 237 – Jasmine (I guessed correctly but it was an easy one!)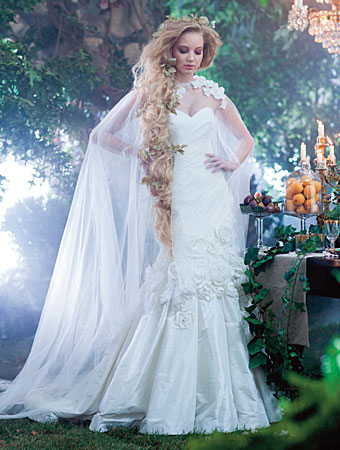 Style 234 – Rapunzel with Cape! I had guessed this was Belle.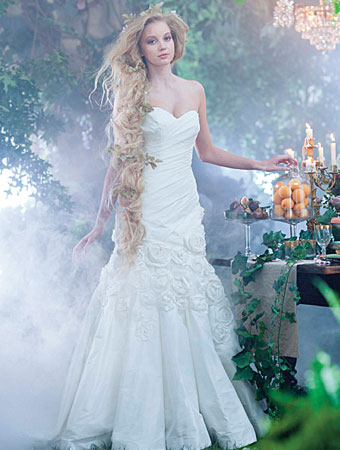 Style 233 – Rapunzel without Cape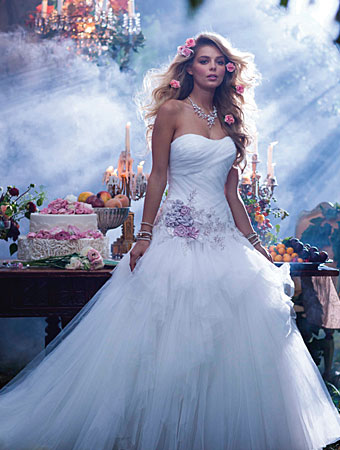 Style 238 – Sleeping Beauty (I had guessed this was Rapunzel.)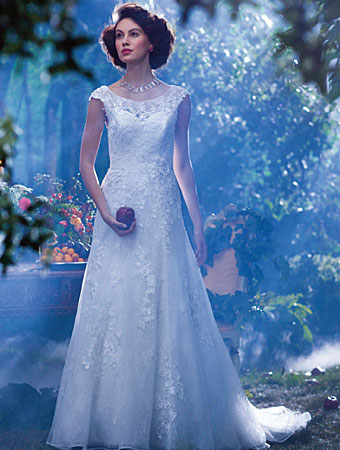 Style 239 – Snow White without Cape, with Modesty Panel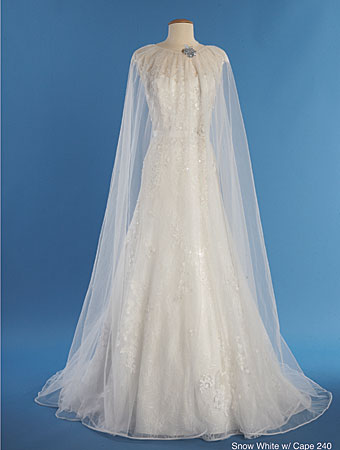 Style 240 – Snow White with Cape, without Modesty Panel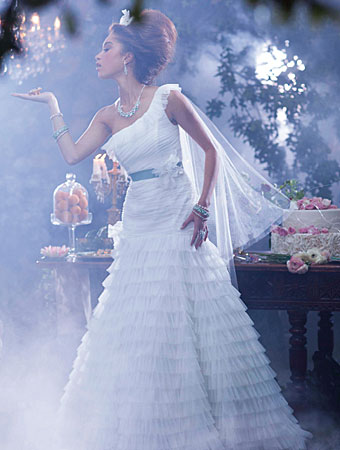 Style 236 – Tiana (I guessed this one correctly)
All photos are from the Alfred Angelo website.
 ***
Which of the 2014 gowns are your favorites?