I'm so excited to see Disney's newest animated feature, ENCANTO! The studio's 60th animated film opened in theaters on Thanksgiving weekend to rave reviews, which is not surprising! When you combine Lin-Manuel Miranda's music and Disney's beautiful storytelling and animation, how could you go wrong?
And now ENCANTO is available to stream on Disney+!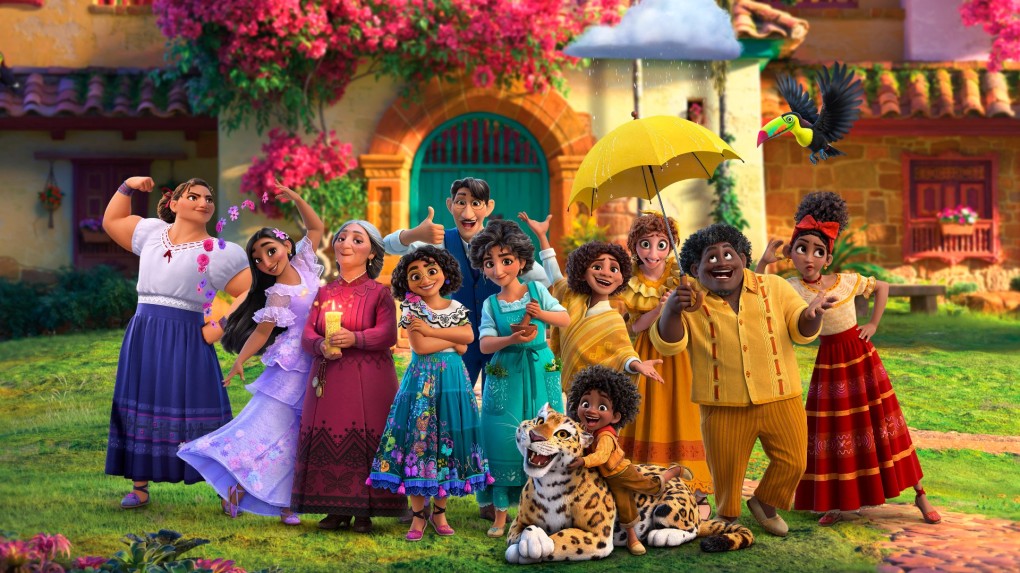 The Madrigals are an extraordinary family who live hidden in the mountains of Colombia in a charmed place called the Encanto. The magic of the Encanto has blessed every child in the family with a unique gift — every child except Mirabel. However, she soon may be the Madrigals last hope when she discovers that the magic surrounding the Encanto is now in danger.
Just based on what I've seen in the trailers, I feel like I'm going to really relate to Mirabel – an awkward teen who doesn't feel like she fits in. In fact, I already met Mirabel at Disney California Adventure and we chatted like we were already best friends!
And to enhance your experience watching the movie, you can print out these ENCANTO coloring pages and activity sheets.
Mirabel's dress has so many gorgeous colors on it; that is going to be a fun one to color. But it's a shame they didn't give Bruno his own coloring page! Afterall, he's the breakout star of the movie thanks to the hit song "We Don't Talk About Bruno."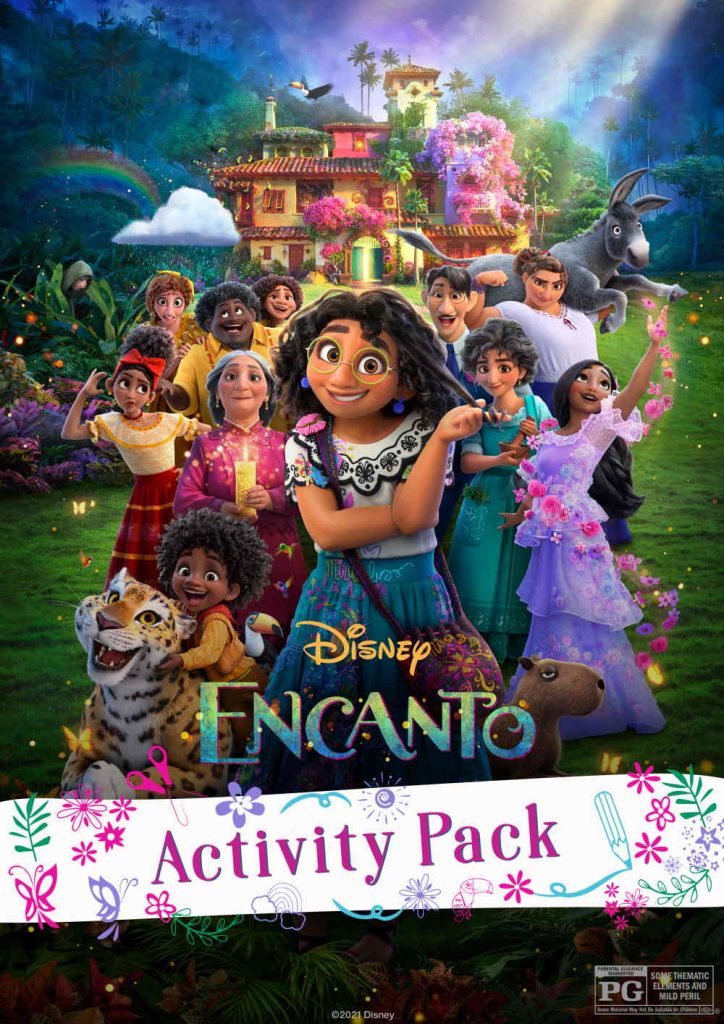 ENCANTO Printable Coloring Pages and Activities
To save these printable images to your computer, click on the links below and the file will open in a new tab or window. Right click on the image and select "Save" or "Print." Make sure the settings say "Fit picture to frame" so it fills the page.
Coloring Pages
Mirabel
Antonio
Sisters
Family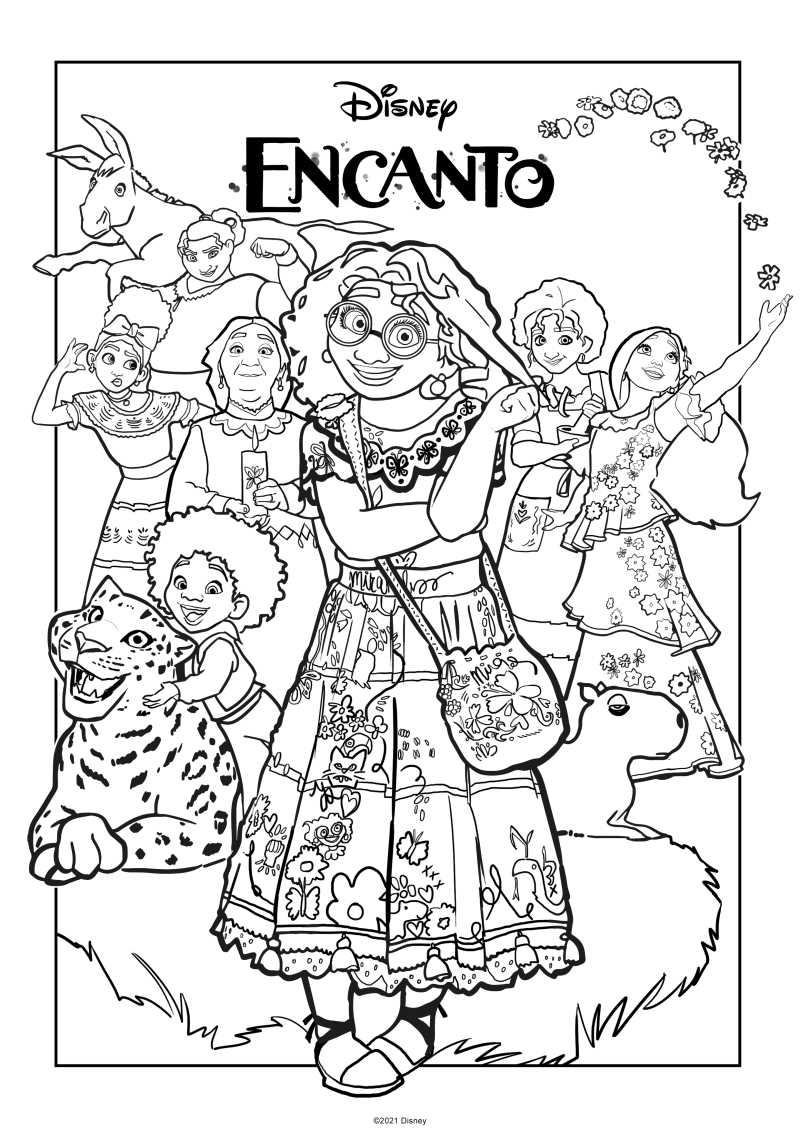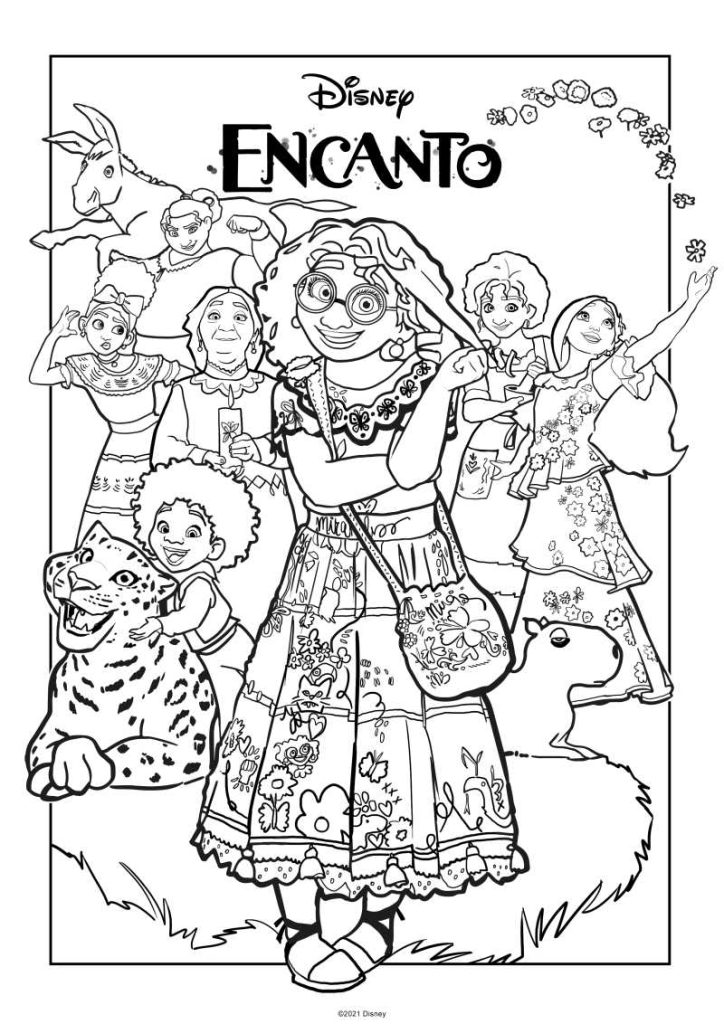 Encanto Soundtrack
Purchase the soundtrack for Encanto, featuring the #1 hit song "We Don't Talk About Bruno" by Lin-Manuel Miranda!
Buy Now
We earn a commission if you make a purchase, at no additional cost to you.
01/26/2022 12:07 am GMT
Activity Sheets
Spot the Difference – Antonio
Spot the Difference – Casita
Spot the Difference – Characters
Draw Your Meal
Maze
Decorate the Door
Encanto – Educator's Packet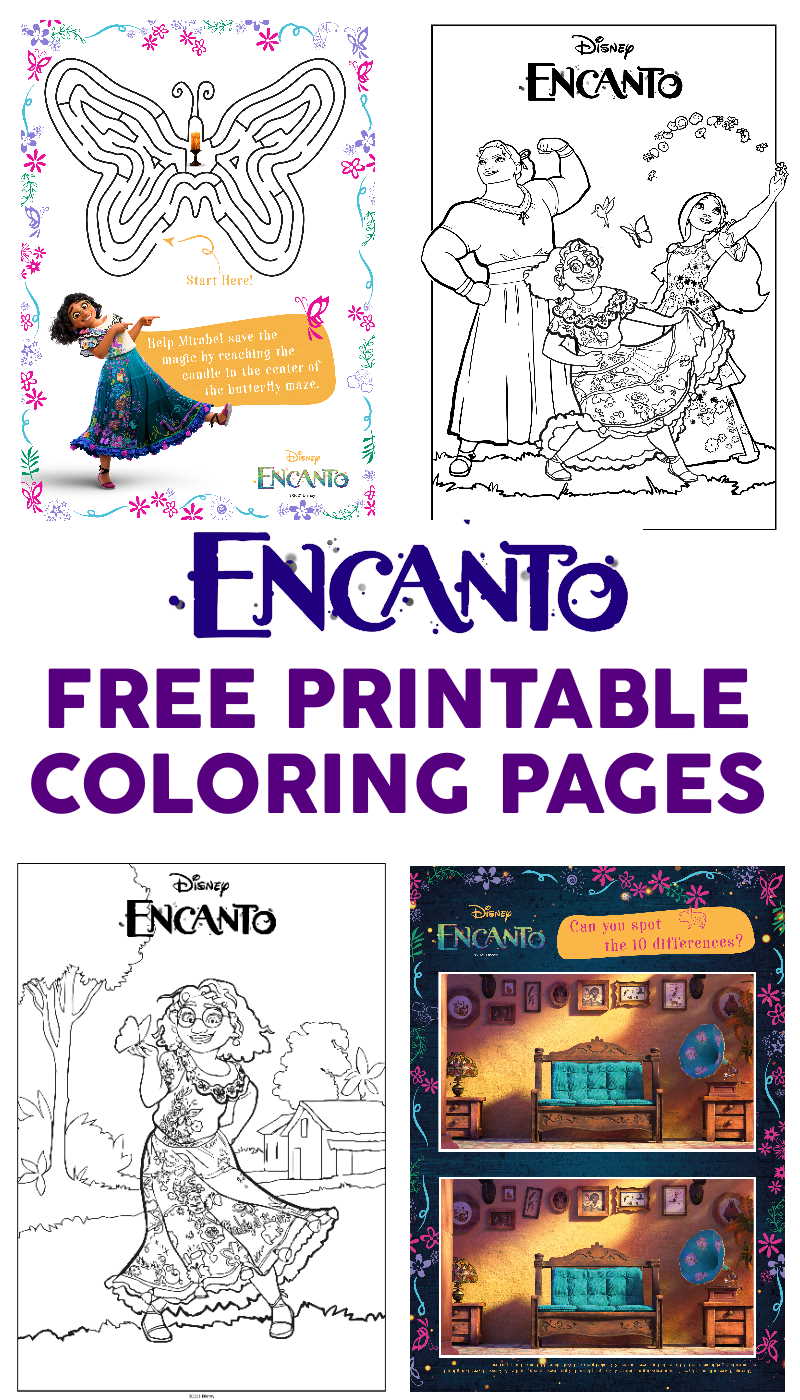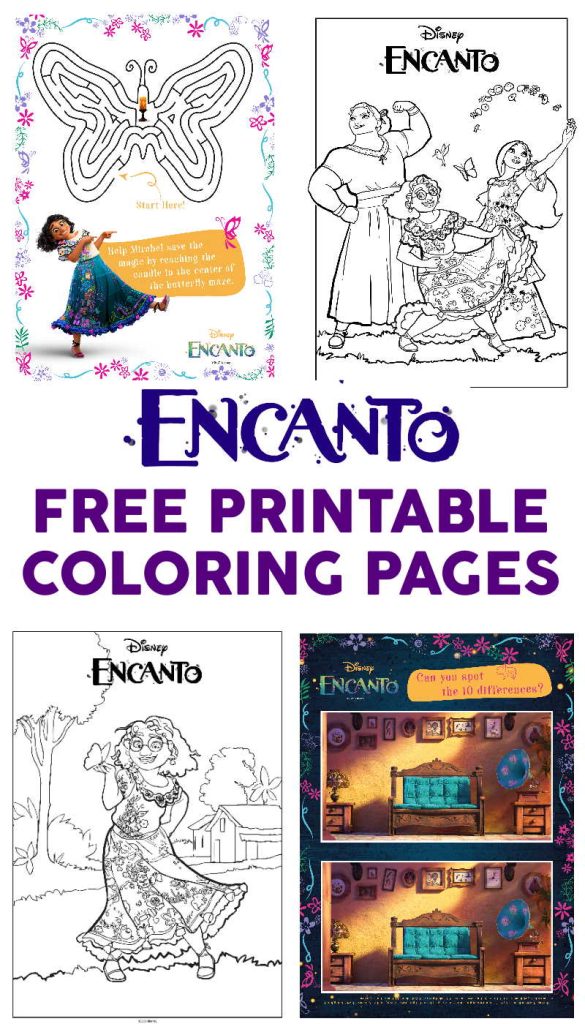 ENCANTO is in theaters November 24, 2021 and on Disney+ December 24, 2021.
Other Printable Disney Coloring Pages: