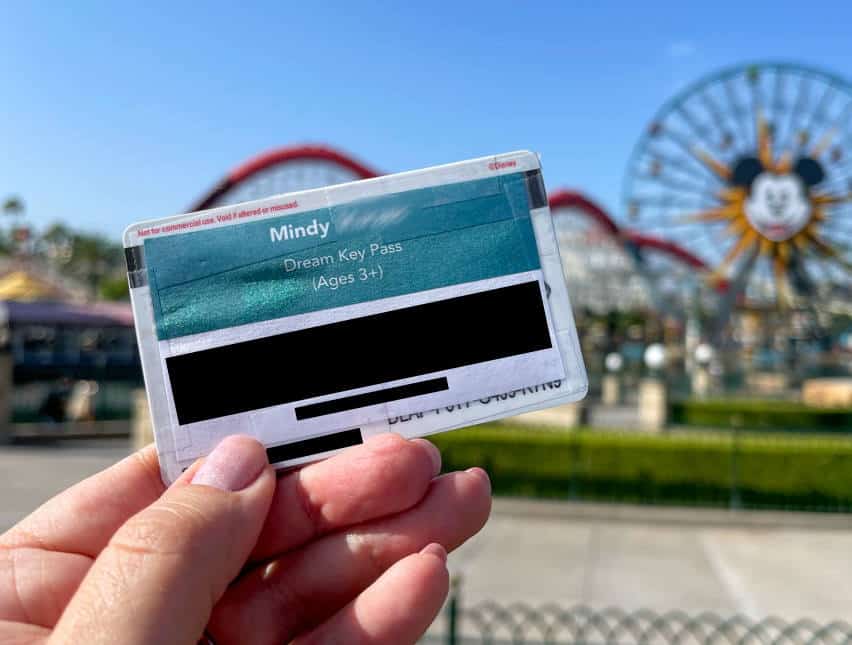 Editor Update: In November 2021 I was told the ticket booths will NOT issue a paper pass, at all. The Cast Member I spoke to said printing out the Magic Key paper passes was "corrupting their files." She suggested keeping a screenshot of your Magic Key ticket on your phone for situations where the app doesn't work.
Missing your physical Disneyland AP pass? Me, too. So, I decided to make my own!
It was a very exciting time when Disneyland introduced their new annual pass program, called Magic Key, in summer 2021. However, one downside to the new Magic Key program is they don't give you a physical pass, like we used to get!
Disneyland annual passholders used to receive a plastic card, like a credit card or membership card, with their pass information printed on it. The physical pass was really convenient. Those with the parking perk could just hand over their card to be scanned at the entrance to Mickey & Friends parking structure. And, for discounts on food at a sit down restaurant, you could just include your pass alongside your credit card or gift card when paying the bill.
However, Disneyland decided to remove the physical pass perk from the Magic Key program. While no reason was given from Disney, I suspect it's because society is moving more and more into a digital age. Thanks to the Disneyland app, Magic Key holders can access a digital pass.
I knew I would grow increasingly frustrated by the lack of a physical pass. The thought of handing my phone over to the Mickey & Friends parking attendant makes me nervous. (I'm clumsy and would FOR SURE drop my phone eventually.) I also found out that servers were asking guests to write down their 18 digit Magic Key number on their bill in order to get the discount. I go to Disneyland too often to mess with that nonsense every visit.
Soon after Magic Keys went on sale, one of my Instagram followers asked me if would be possible to print out our Magic Key pass, the same way you can print out a regular Disneyland ticket.
!!! I said I wasn't sure, but they gave me an idea …
I wondered if I could print out a copy of my Magic Key barcode and tape it to the back of my old Disneyland annual pass card.
In theory it seemed like it could work, and eliminate the need to hand my phone over to several Cast Members during my visits.
Disneyland Magic Key Physical Pass Hack
Here are the simple step-by-step instructions for how I did it:
Step 1: Take a screenshot of your Magic Key pass, including the barcode and 18 digit number, via the Disneyland app. You can find your Magic Key pass in the "Tickets and Passes" section.
Step 2: Crop the screenshot so it only shows you pass, with a little bit of a white border around it.
Step 3: I then imported that screenshot to my laptop and opened it with my default image viewer.
Step 4: The trick is to print it at just the right size so it's not too big for your physical card and not too small to be legible/scannable. Luckily, my image viewer has a printer setting called "wallet" where it prints your image at just around 3.25 inches by 2 inches – the perfect size to fit in your wallet. AND the perfect size to tape to my old Disneyland AP card.
Step 5: Cut out the printed Magic Key pass and tape it to your plastic card. Try not to put tape over the barcode because this could affect its ability to be scanned. (Note – You could also use white sticker paper, if you have it.)
And, for an additional step of simplicity, I taped my PhotoPass code to the front of my pass.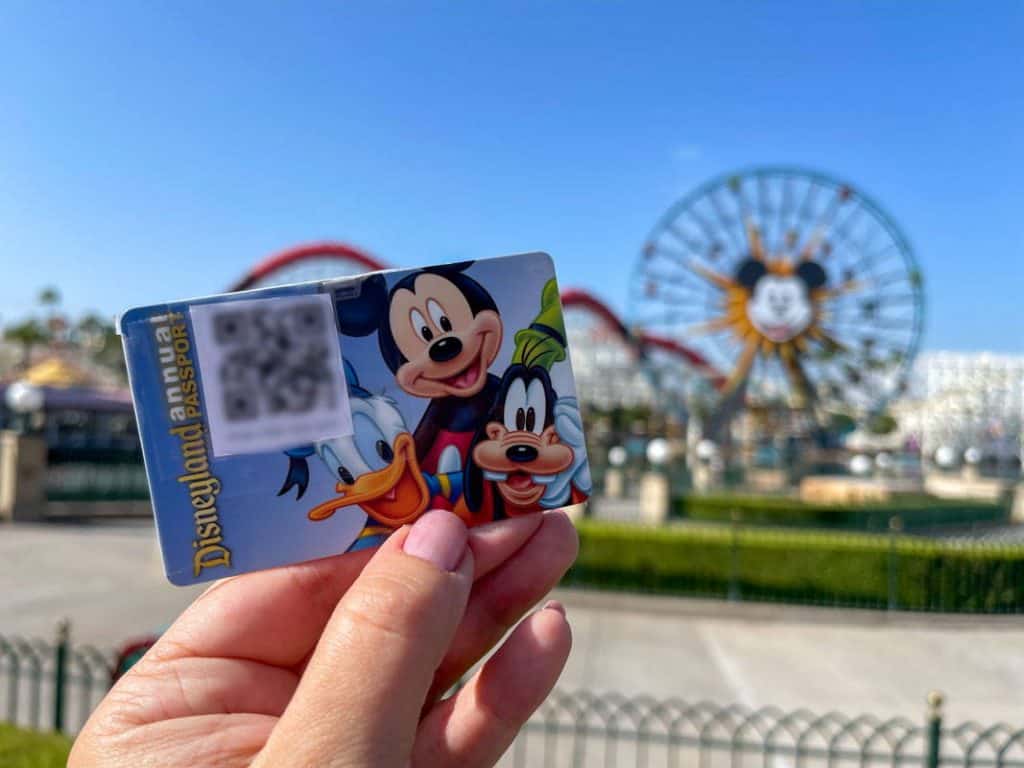 I've used my DIY pass during a few visits now, and I've had positive reviews from Cast Members! Some told me they had never seen it before and thought it was genius. Others have said they have seen a few guests doing this. Others have been handed paper print-outs but said they liked the idea of using the old card.
It seems Cast Members don't want to be touching everyone's germy phones just as much as I don't want to be handing my phone over every time I want to use my benefits!
A few notes about this method …
I have heard a couple accounts on social media saying Cast Members refused to accept print-outs of Magic Key passes. So just be aware that even though I only have had positive experiences with this, it doesn't mean all Cast Members will accept it. Always be kind to Cast Members.
If you put your DIY pass in your back pocket on a hot day, the ink will smudge. Ask me how I know. Perhaps this a good argument for laminating your DIY pass.
While the Magic Key terms & conditions says guests can request a paper pass from the Disneyland ticket booths, I was told in November 2021 they are no longer offering paper passes.
What do you think about this Magic Key hack? Will you be trying it?