Last week I had the pleasure of attending an early screening of Disneynature's PENGUINS, just in time for Earth Day! I'm a huge fan of these "True Life Adventure" films and it has been a couple years since the last installment, Born in China. Guys, I'm going to be real with you up front: If you went and saw Dumbo but you're sitting out Penguins, you are going to the movies wrong. Penguins has so much sweetness, cuteness, and heart, it's a must-see in the theaters this week!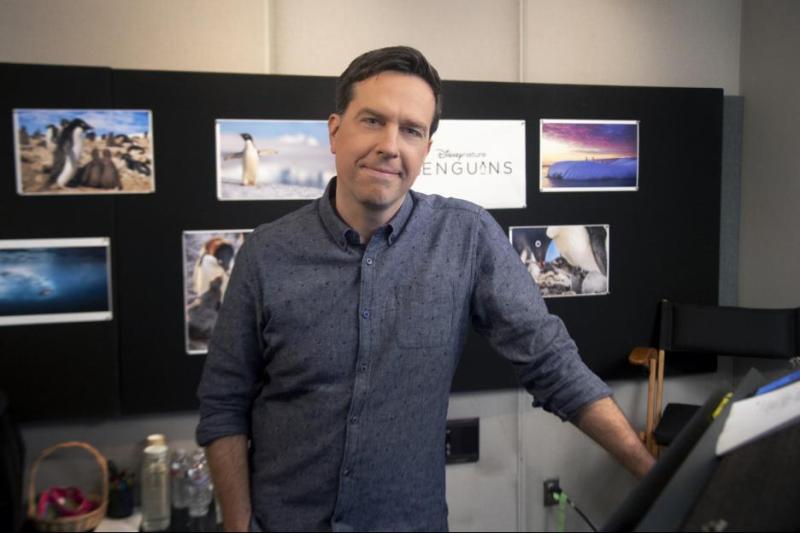 Penguins introduces us to Steve, a young Adelie penguin who has gotten himself separated from his group. We soon learn Steve has a lot of … quirks, hilariously amplified by narrator Ed Helms ("The Office"). Once Steve rejoins the group, we follow his journey during an icy Antarctic spring, which includes finding a mate, building a nest out of rocks (tougher than it seems!), toughing out the brutal katabatic winds, and raising his baby chicks. All of this is set to a soundtrack adults will love, including classic hits from Patti Labelle and REO Speedwagon.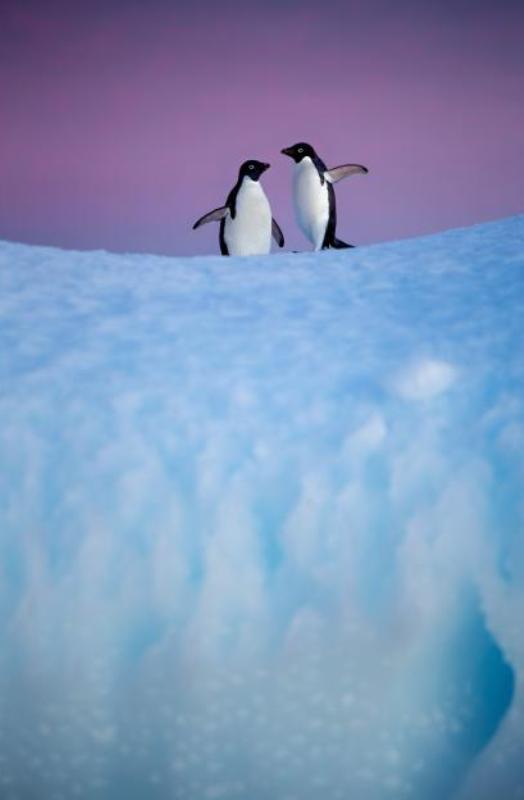 I love the DisneyNature films because Disney does such a great job editing their footage and creating a full-fledged emotional story that rivals any of their animated hits. Penguins is no different, and perhaps is my favorite so far. After our screening, we were treated to a Q&A with Roy Conli, one of the films producers. Roy said they spotted Steve in the crowd right away and everyone was completely enamored with his personality. He also was quick to point out that typically their films follow the journey of a mother and child, and this is the first time they've followed a father raising children, which is really special and somewhat rare in the animal kingdom.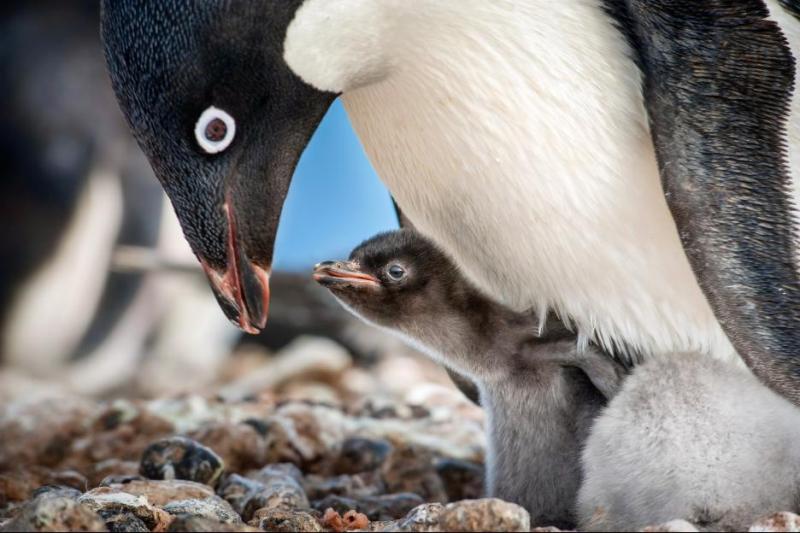 Visually, the film provides us with sweeping landscape shots of the Antarctic landscape and stunning sunsets over glaciers that most of us will never get to witness in person. And since penguins spend a lot of time underwater, there are a lot of gorgeous scenes below the icy surface. (Can you even imagine how chilly that water must be?!)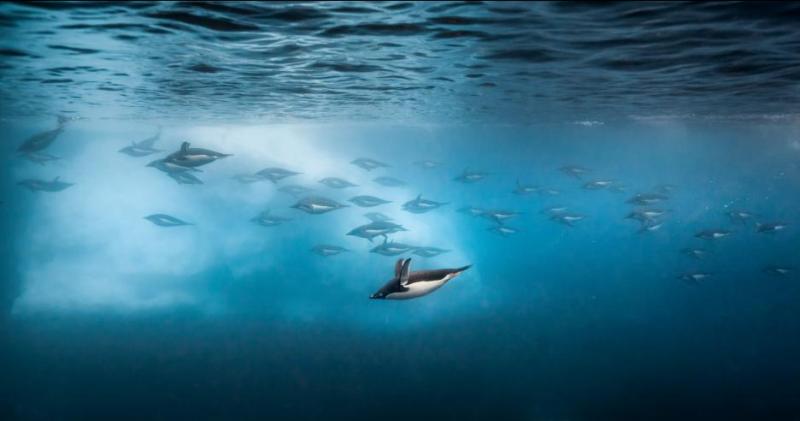 This is a documentary (or as Disney prefers to call them, True Life Adventures) after all, so there are some obstacles and frightening moments with predators for Steve and his pals. (I'll never look at cute little seals the same way again.) But the film does a great job of counterbalancing these "true life" moments with humor and heart.
One of the best things about Disneynature's films is their commitment to give back. For every ticket sold during the film's opening week (April 17 – 23, 2019), Disneynature will make a donation to the Wildlife Conservation Network (WCN) to aid in ocean plastic clean-up around Antarctica.
Plus, this is the first Disneynature film to be released in IMAX, and I highly recommend you seek that out!
Overall, "Penguins" is a feel-good adventure that I consider a must-see in the theaters. The film is a short 76 minutes and is good for the whole family, with only a couple mildly suspenseful scenes. You can tell the amount of love and heart that goes into making these films and I wish they received more attention!
Be sure to stay tuned through the credits for some fascinating behind-the-scenes footage of these dedicated filmmakers. And watch out for a making-of documentary, coming later this year.
Want to learn more about penguins? You can download the Disneynature PENGUINS Activity Packet for some fun games! Teachers and homeschoolers can also download and print the Disneynature PENGUINS Education Guide. Click the images below to open in a new window, then right-click to save or print.
PENGUINS Activity Packet
PENGUINS Educator's Guide
Disneynature's "Penguins" is rated PG and is in theaters April 17, 2019.