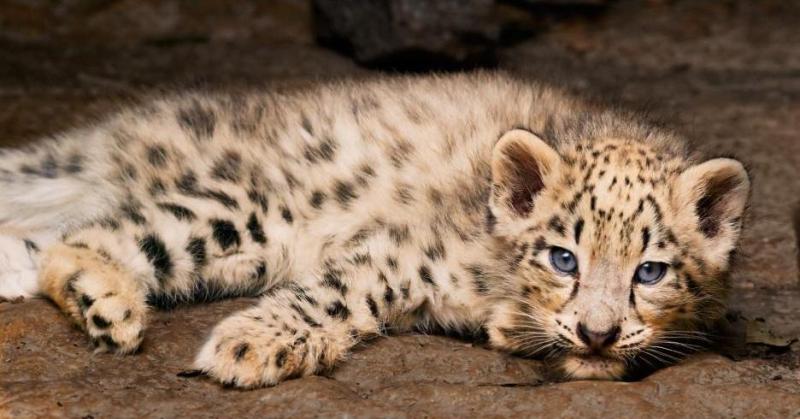 This week, Disney is taking us on a fascinating adventure to one of the most interesting places on Earth – the remote reaches of China!
Official Born in China movie description from Disney:
Narrated by John Krasinski ("13 Hours: The Secret Soldiers of Benghazi," NBC's "The Office," "Amazon's "Jack Ryan"), Disneynature's new True Life Adventure film "Born In China" takes an epic journey into the wilds of China where few people have ever ventured. Following the stories of three animal families, the film transports audiences to some of the most extreme environments on Earth to witness some of the most intimate moments ever captured in a nature film. A doting panda bear mother guides her growing baby as she begins to explore and seek independence. A two-year-old golden monkey who feels displaced by his new baby sister joins up with a group of free-spirited outcasts. And a mother snow leopard—an elusive animal rarely caught on camera—faces the very real drama of raising her two cubs in one of the harshest and most unforgiving environments on the planet. Featuring stunning, never-before-seen imagery, the film navigates China's vast terrain—from the frigid mountains to the heart of the bamboo forest—on the wings of red-crowned cranes, seamlessly tying the extraordinary tales together. Opening in U.S. theaters on Earth Day 2017, "Born in China" is directed by accomplished Chinese filmmaker Lu Chuan, and produced by Disney's Roy Conli and renowned nature filmmakers Brian Leith and Phil Chapman.
Born in China
is the seventh theatrical release for Disneynature, whose films have become one of my favorite yearly Disney events. They are always so well done, with great storytelling and beautiful cinematography. Did you know Walt Disney was a pioneer in wildlife documentary filmmaking? He produced 13 True Life Adventure motion pictures between 1948 and 1960, including "Seal Island" (1948), "Beaver Valley" (1950), "The Living Desert" (1953) and "Jungle Cat" (1958). The films earned eight Academy Awards®. Teaching people about the world around them, and parts of the world most people may never get to see in person, was obviously very important to Walt Disney, and I'm so glad Disneynature continues this practice.
With Born in China, instead of following one group of animals around for the entire film as we have seen in the past, we follow four animal groups – the snub-nosed golden monkey, the snow leopard, the chiru (antelope), and of course the adorable pandas. We follow a year in the life of these animal families, from spring through to winter and back to spring again. Seeing these animals up close is always fascinating, and the way the story is put together you really start to feel connected to these beautiful creatures.
It's a real treat to see these remote areas of the world in such a spectacular way. We often think of China as one of the most populated countries in the world, but don't realize most of the country is made up of pristine landscape. Here the animals truly roam free from human interaction, battling only the elements (and sometimes each other)!
The film is directed by Lu Chuan, a well known director in China, and produced by Roy Conli, who worked on animated features Tangled and Big Hero 6. Narrator John Krasinki ("The Office") does a great job of conveying the emotion of the animals while getting a few jokes in, too.
Stay through the credits to see some behind-the-scenes footage of the amazing cinematographers. This is always one of my favorite parts of these nature documentaries, especially when monkeys are involved.
If you can, please go see Born in China during opening week (April 21-27). For every ticket sold during opening week, Disneynature, via the Disney Worldwide Conservation Fund, will make a contribution to the World Wildlife Fund to help protect wild pandas and snow leopards in China. I *love* that Disney does this, so please help support them!
BORN IN CHINA is rated G and opens in theaters everywhere April 21, 2017. Follow Disneynature on Facebook for more info!