Last month's announcement of all the 60th anniversary festivities planned for Disneyland this year reminded me of the big celebration Disneyland threw for its 50th anniversary. The year was 2005: I was in my mid-20s, very single and independent, and very much obsessed with Disneyland like I am today. I remember the 50th anniversary celebration so well, like the park was decorated for it just last month. Tough to believe that was ten years ago! I worked an office job so I couldn't go to Disneyland as much as I do now, and I'm pretty sure I wasn't there on the actual anniversary date of July 17, 2005. But I remember when the special decor on Sleeping Beauty's Castle was revealed, and I remember how much I loved the shiny gold and the five sparkly crowns.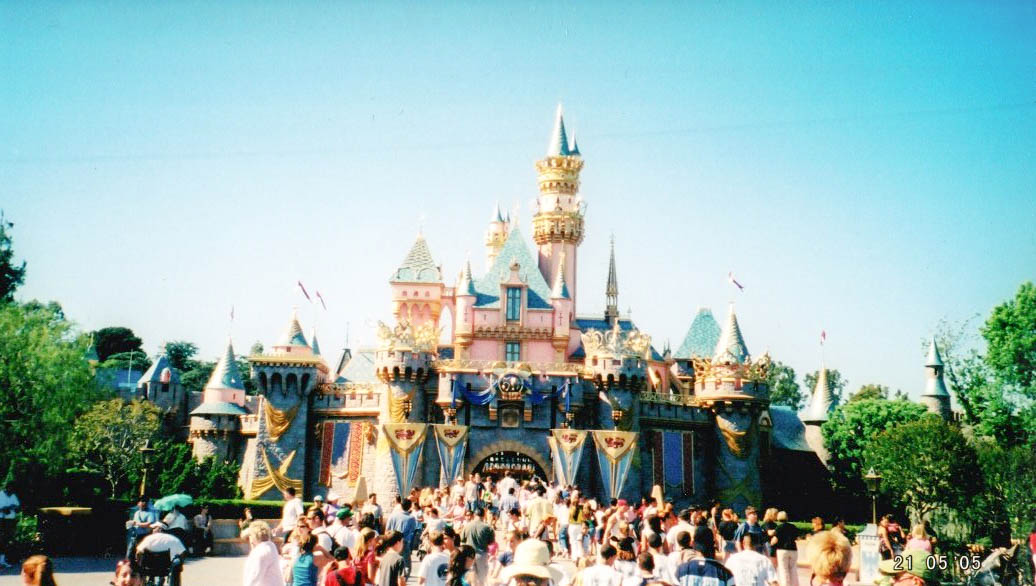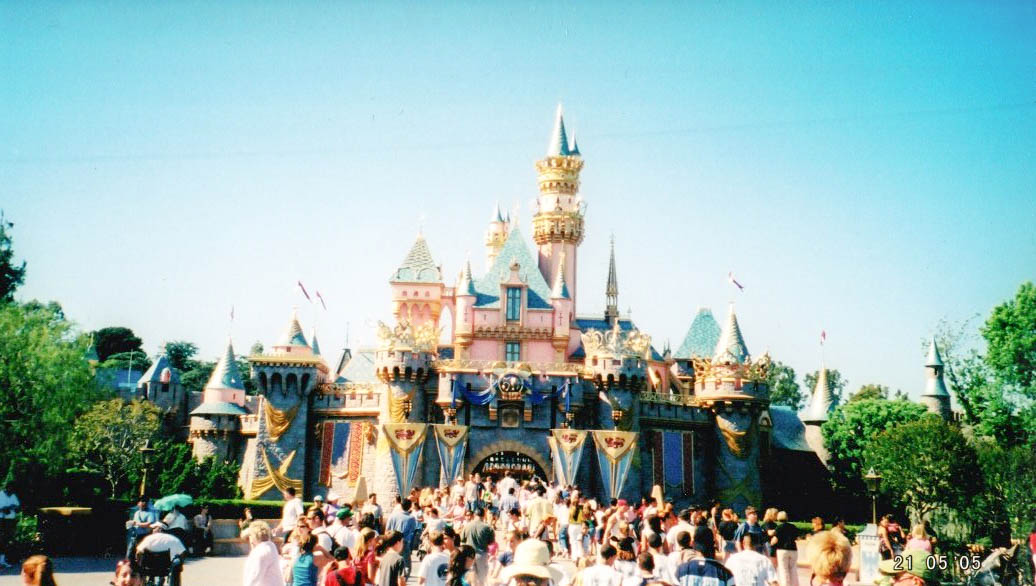 I think everyone assumed the five crowns represented the five decades of Disneyland's existence, or perhaps the five main areas of Disneyland (Adventureland, Frontierland, Fantasyland, Tomorrowland, and Main Street USA). The truth is, all five crowns were different and represented a unique aspect of Disneyland's history. You can read about the crowns and see detailed pictures here via Micechat.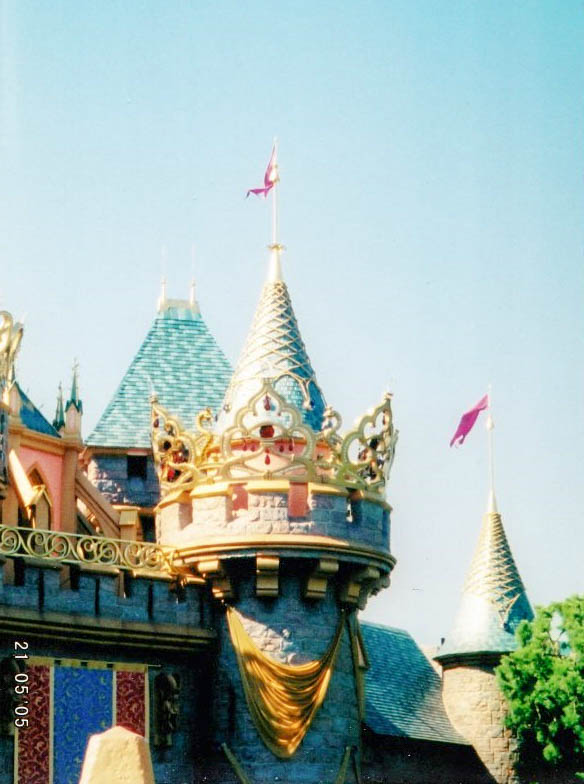 I remember also, Disneyland "hid" 50 of its 50th anniversary logos around the Park. I remember I wanted to find all 50 and take a picture of each one … and I think I got close to finding all of them! But searching back through my poorly organized photo archives, I could only find pictures of a few. Do you recognize all these spots?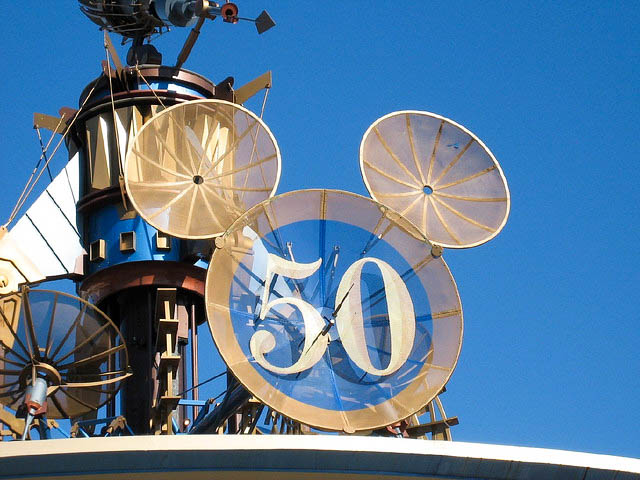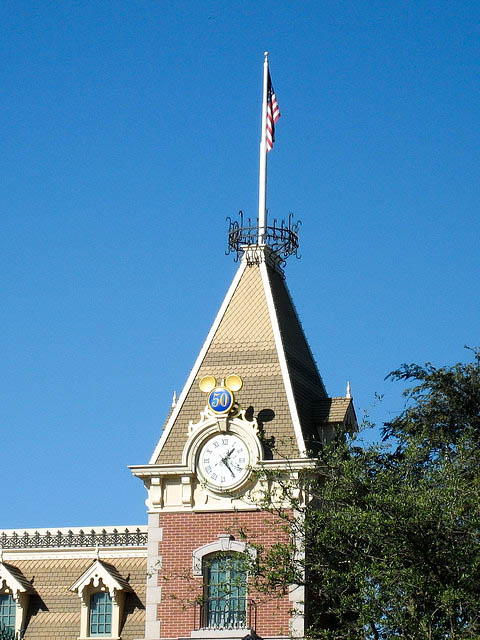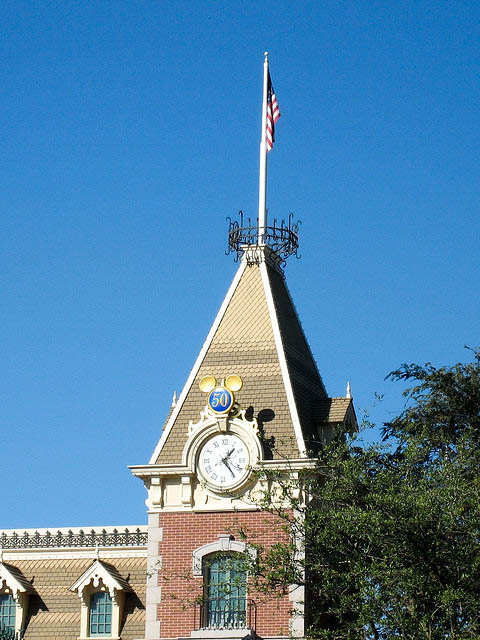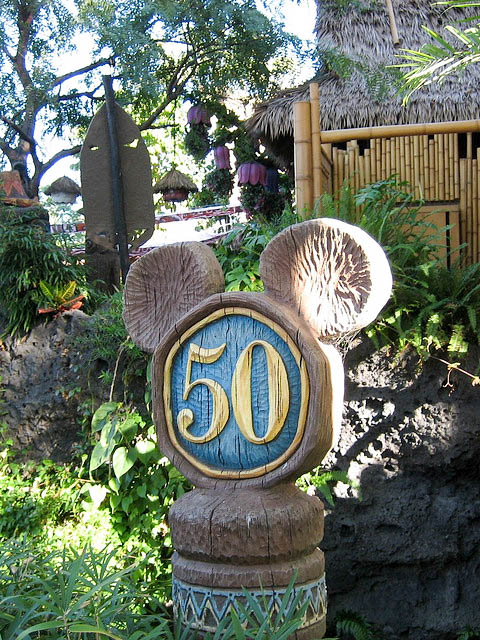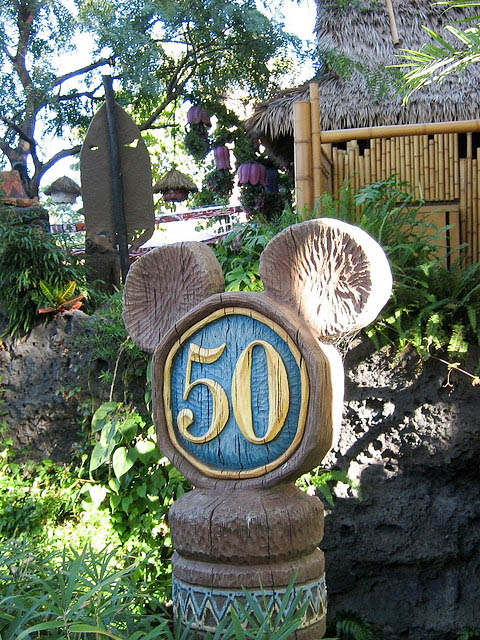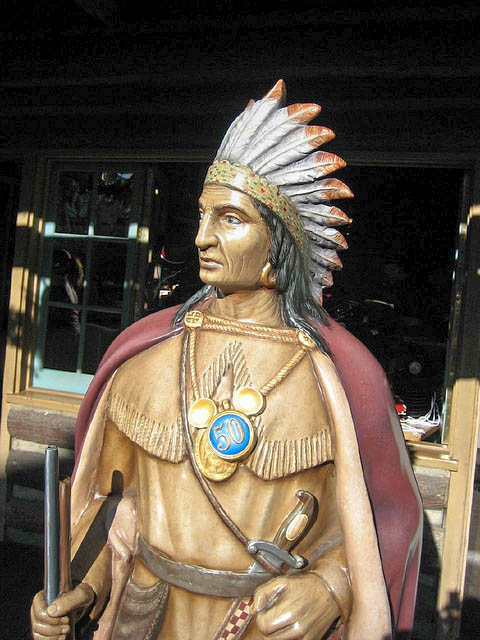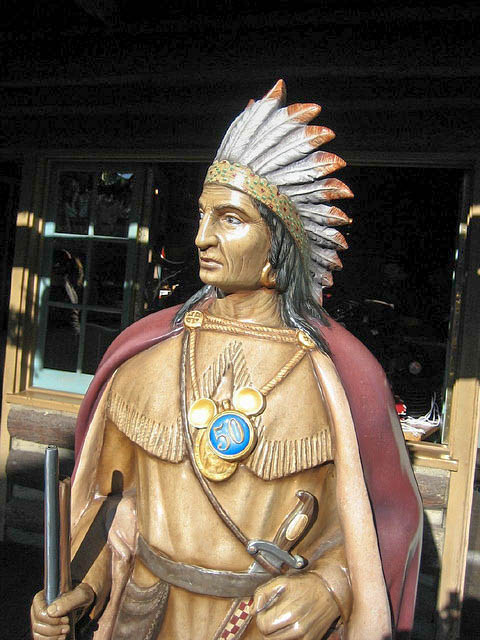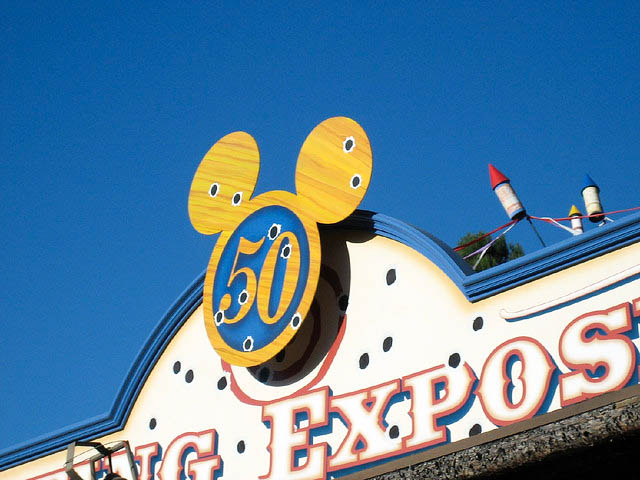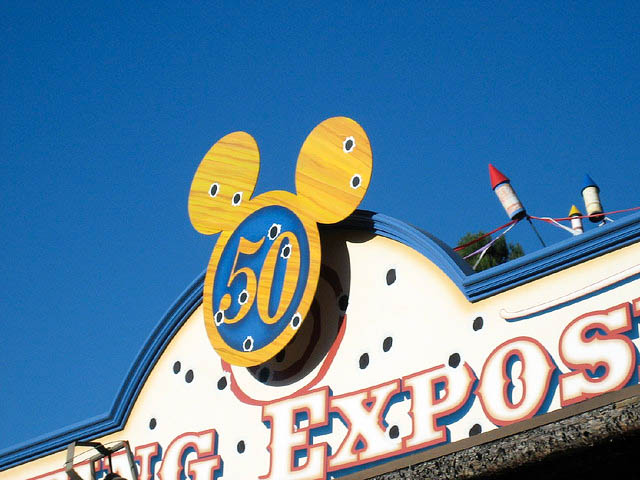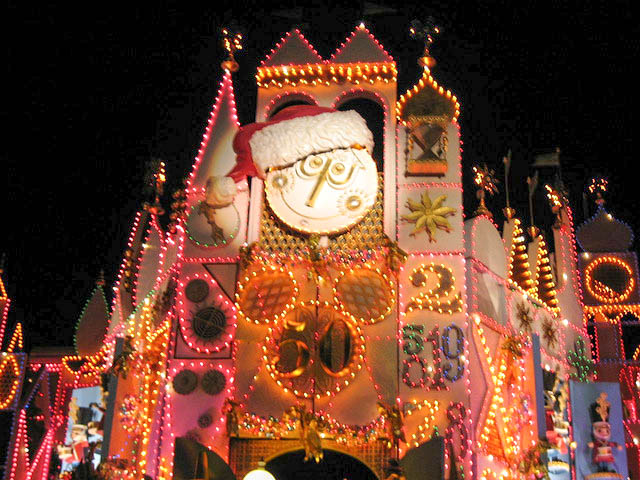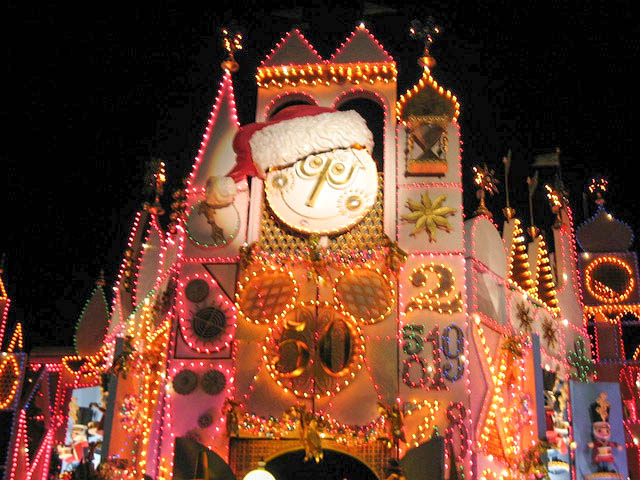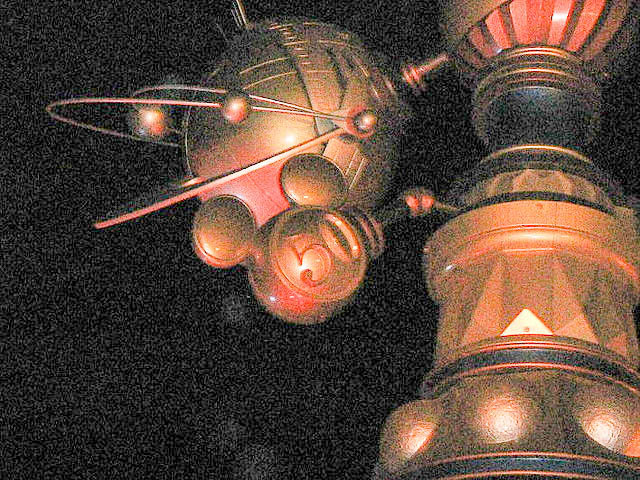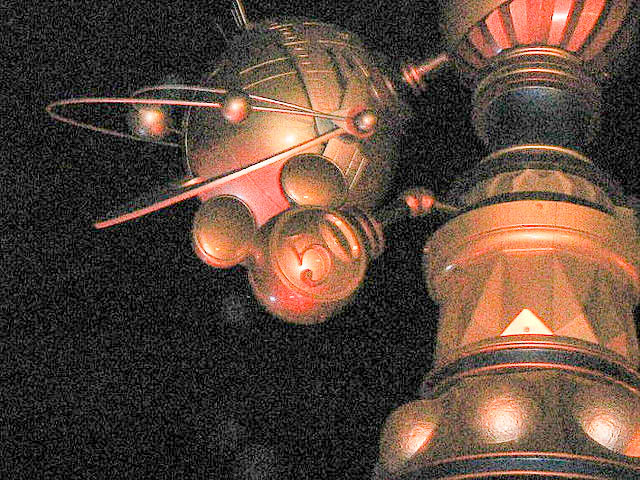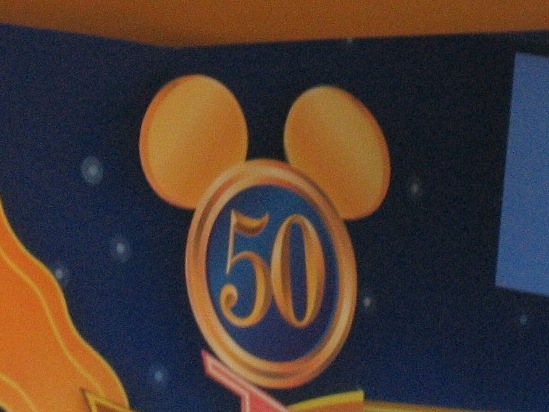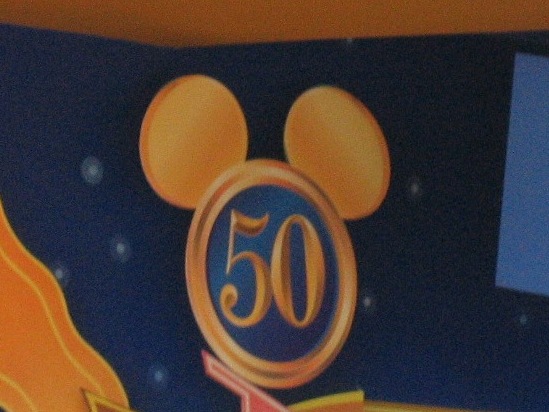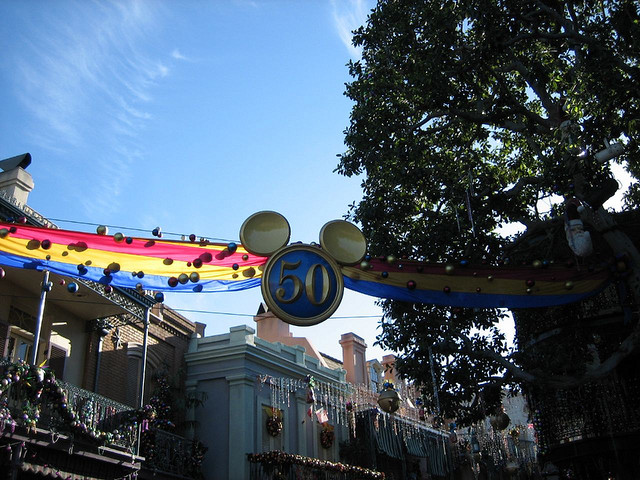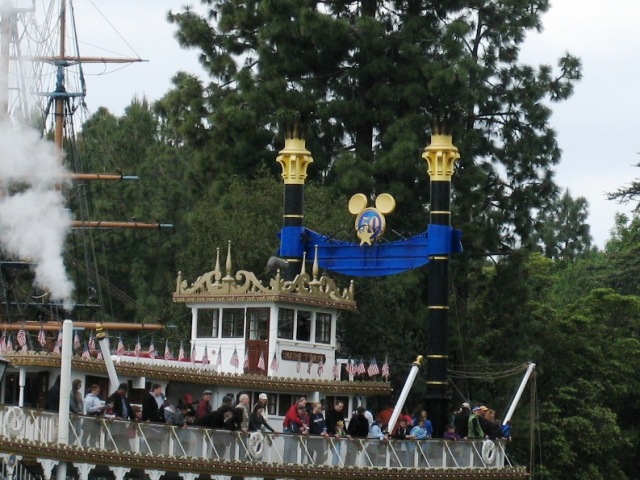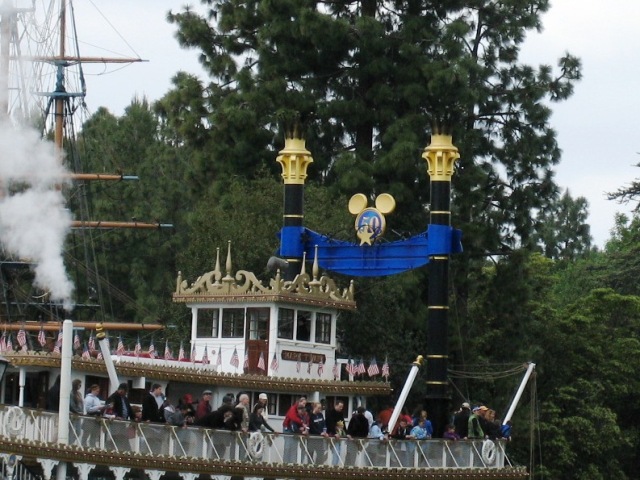 Throughout the Park they displayed these big photo mosaics (remember how CRAZY POPULAR those were 10-15 years ago?!?). I remember they asked people to send in their photos to be included in a special project. I was not able to find my photos!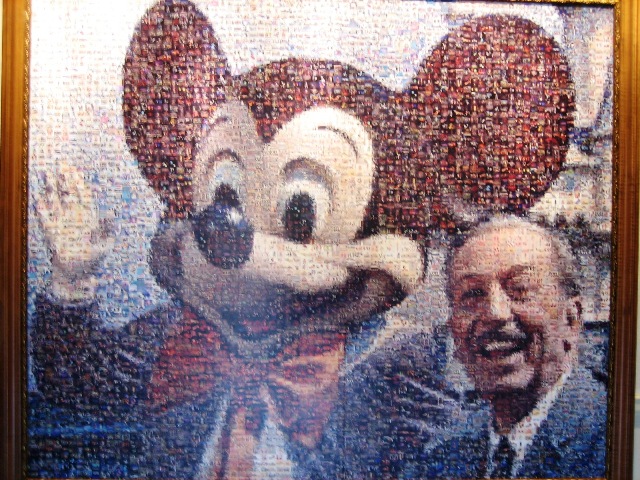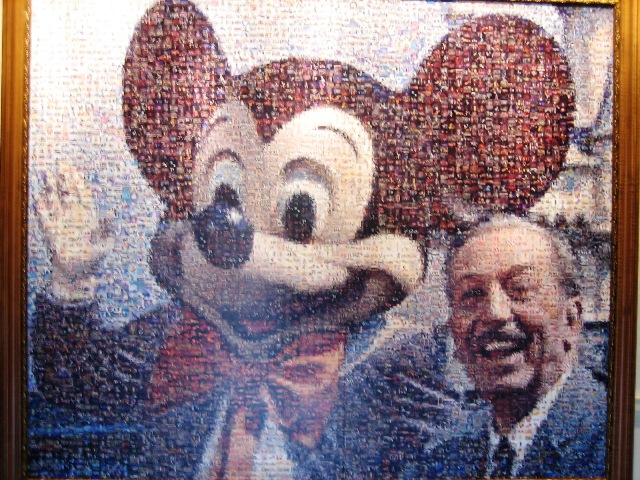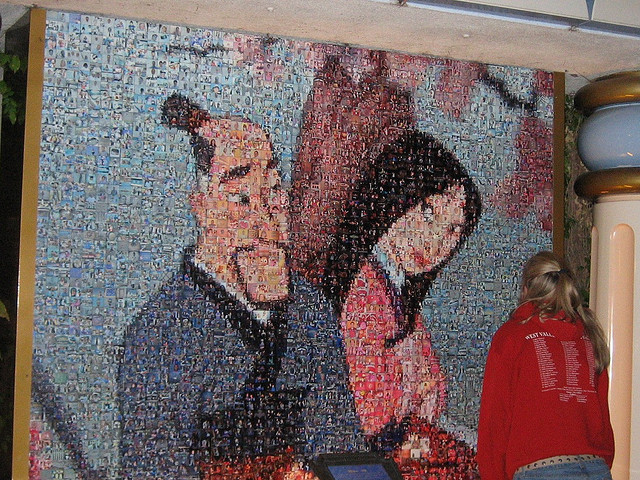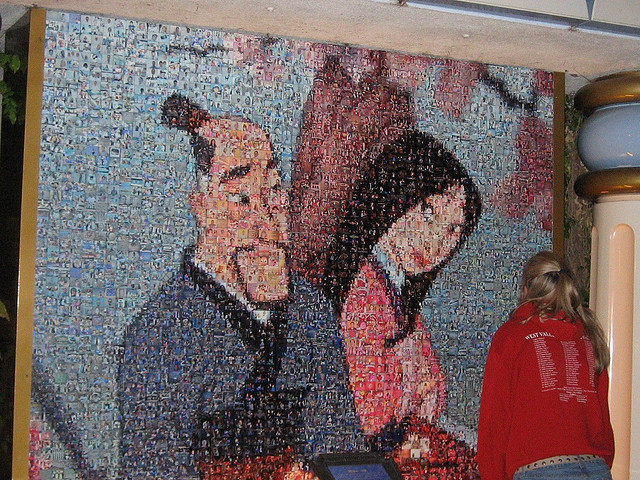 Disneyland also dedicated special golden attraction vehicles on each of the original rides from when the Park first opened – King Arthur's Carousel, Dumbo, Mr. Toad's Wild Ride, Peter Pan's Flight, Mad Tea Party, Casey Jr, Storybook Boats, and Autopia. Here's me on the golden Dumbo.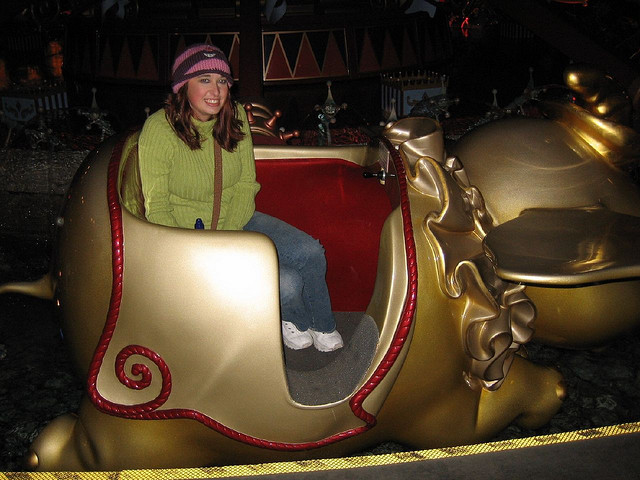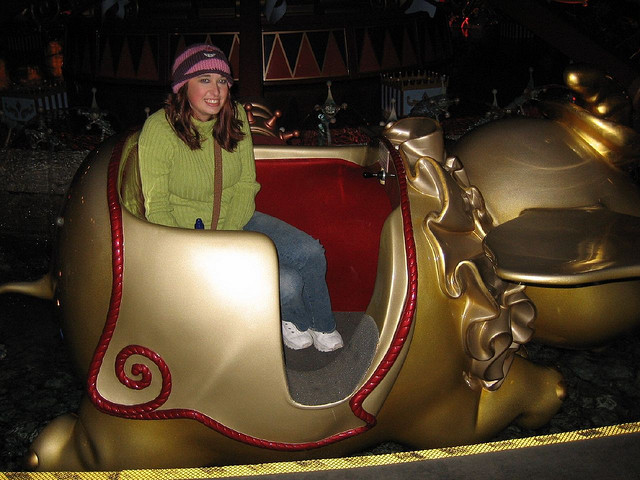 There's so much that happened during the 50th anniversary, I wish I had been maintaining a blog back then so I could go back and read through and remember everything! Reading over this Wikipedia article helped bring all the memories flooding back. I knew the celebration lasted a long time, but didn't realize it was 17 months. And I had forgotten they actually closed Disneyland for a day before unveiling the anniversary festivities. I wonder if they will do that again this year? Such an exciting time! I can't wait for the 60th anniversary celebration to start!!