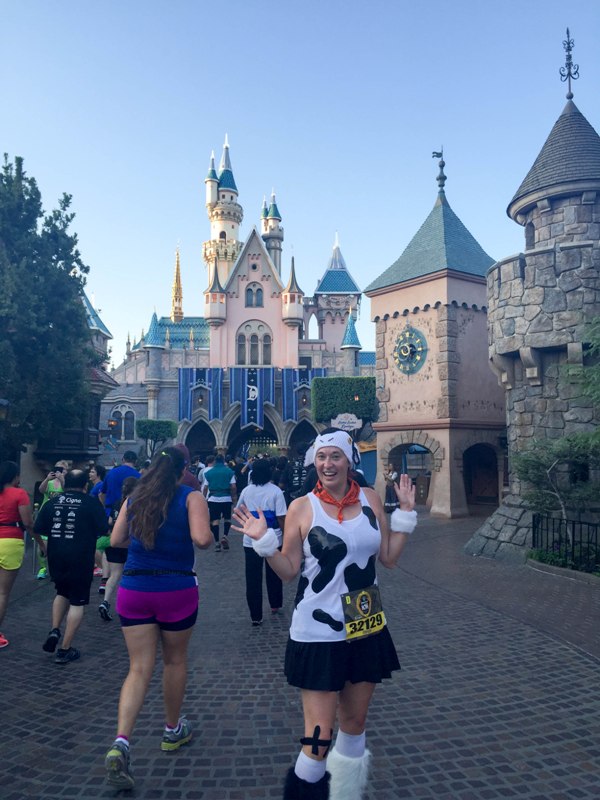 This past weekend was the 2015 Disneyland half marathon weekend, and since I am the official 10k Queen I participated in the 10K! This was a really great race weekend, with beautiful weather (NO HUMIDITY!) and wonderful friends. There was a bit of a special celebration in the air since this is the 10th anniversary of the Disneyland Half weekend, as well as Disneyland's 60th anniversary year. There was even a new diamond shaped medal for the Disneyland Half, and trust me, I have major medal envy. Although the 10k medal was pretty cool in its own right.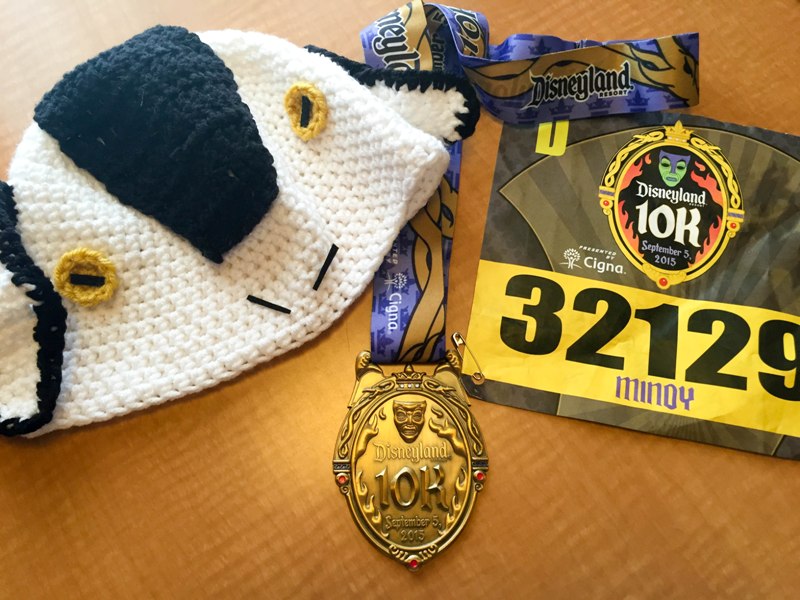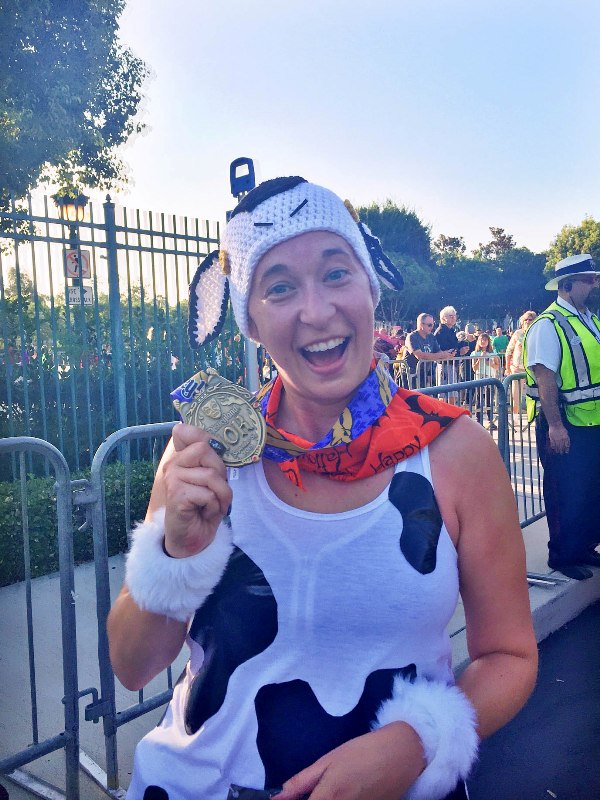 Personally I had one of the best races I've ever had! I have been really struggling with knee and hip pain, as you may recall from my prior race recaps. I had spoken to my doctor about it and he gave me some advice, but it didn't really work. Last year I switched doctors and talked to my new doctor about it. He referred me to a nurse practitioner in the office who runs marathons. After describing my pain she suspected I had issues with my right side IT band, and it sounds like my knee caps may be slipping. She gave me some great advice regarding stretches that will help my hip and knee pain, and taught me a new taping technique for my knees. I've been doing my stretches regularly, and also going to yoga two or three times a week which seems to really be helping. Because of all this I had probably my least painful race of all time. Remembering how much pain I was in during the Star Wars 10k, and how my knee actually buckled at one point, it's incredible how far I've come. I'd say my pain has been reduced by about 80%. It's giving me hope that perhaps I could go back to participating in half marathons same day, and maybe even my dream of completing a full marathon. But I'm getting a little ahead of myself, I suppose!
I was also really happy to run with a new buddy this race! Shout out to my friend Victoria, a Disneyland bride who got married a few months before me. She normally is much faster than I am but because she was completing the Dumbo Dumbo Dare she wanted to take it easy for the 10K. I was very happy to be running with her because while she was understanding and accommodating with my health issues, she also pushed me a little bit harder than I would have pushed myself if I was solo, and because of that I ended up finishing with a really great time!
Official time – 1:35:15
I thought that was a PR but I went back and checked my Star Wars 10K time and was surprised to find this was about two and half minutes slower. This race felt so good I was sure it was a new PR! If I can keep healing, I'm hoping to reach my ultimate goal of under 90 minutes for my next 10k.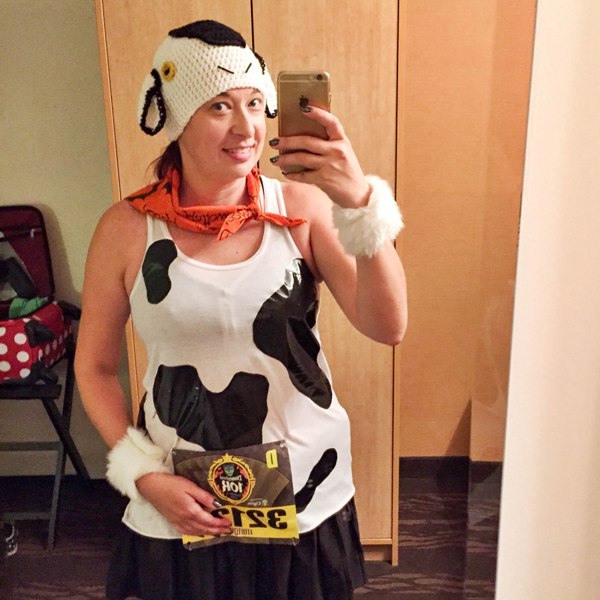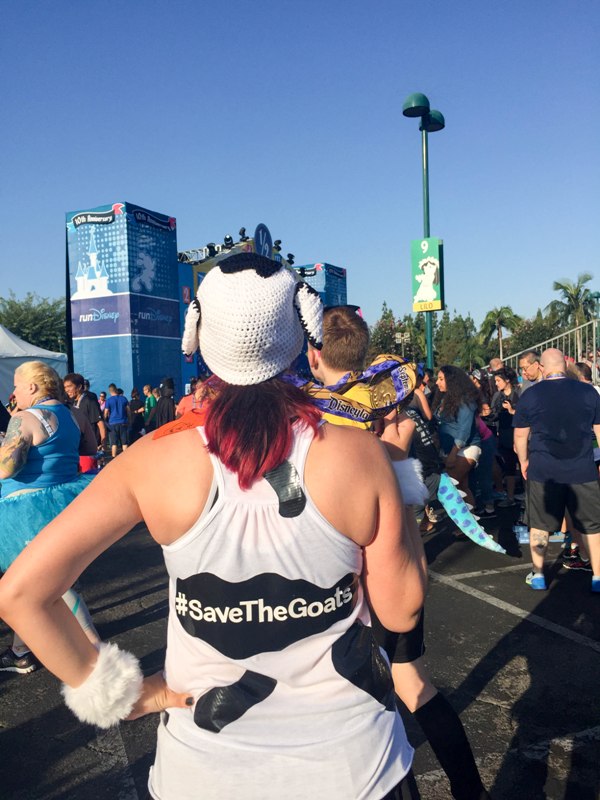 For my costume I decided to dress as one of the Disneyland goats from Big Thunder Ranch, complete with a guest-favorite Halloween bandana. I came up with this idea about two weeks before the race and scrambled to get a costume together. I think it came out okay. My friend Carolyn from CocoaLolo made me this custom goat beanie which I absolutely love. I made the top by cutting out irregular patterns from large sheets of black duct tape and sticking them to a plain white tank top. I added the #SaveTheGoats to the back of the top using white scrapbook alphabet stickers. I wore a black running skirt and white compression socks I already own, but I pinned some black and white crafting fur to the socks. I also wrapped some white craft fur around my wrists. I think for the most part people didn't quite understand my costume, especially all the runners who are not regular Disneyland attendees. Someone asked me why we were saving the goats, and where they were going, so I answered. And then she said, "What goats?" Although mega thanks to the one person who shouted out "I FOLLOW YOU ON INSTAGRAM, SAVE THE GOATS!"
The theme for this years 10k was Villains. There were lots of character meet and greets with Disney movie villains located around the course; however, we started in the back and didn't want to get swept, so we didn't stop for any pictures, only blurry pics from far away.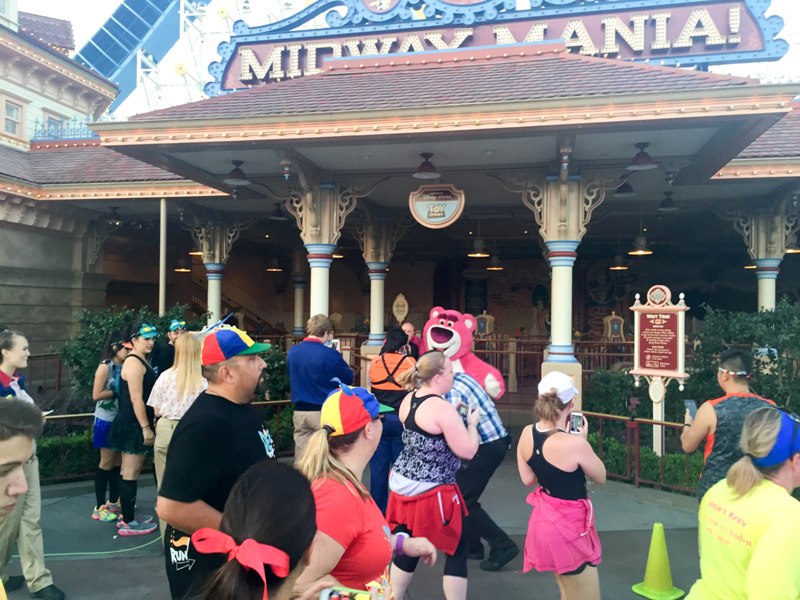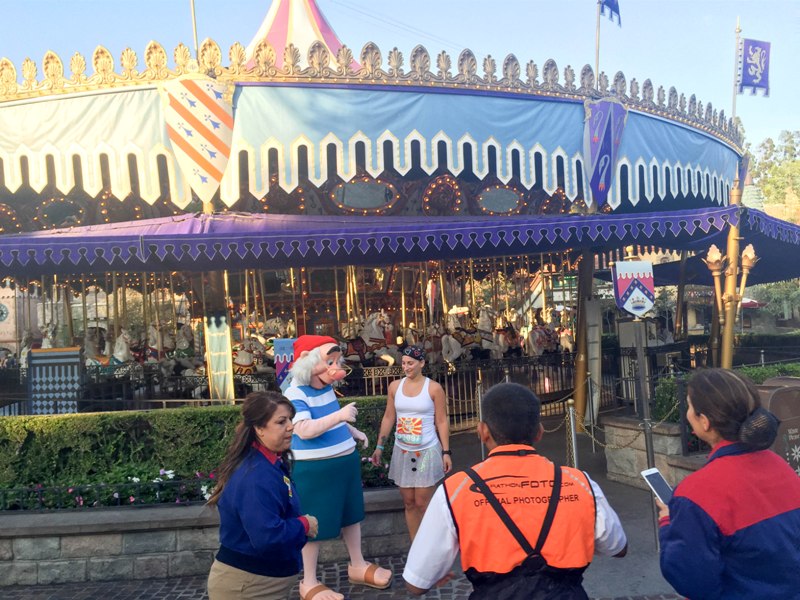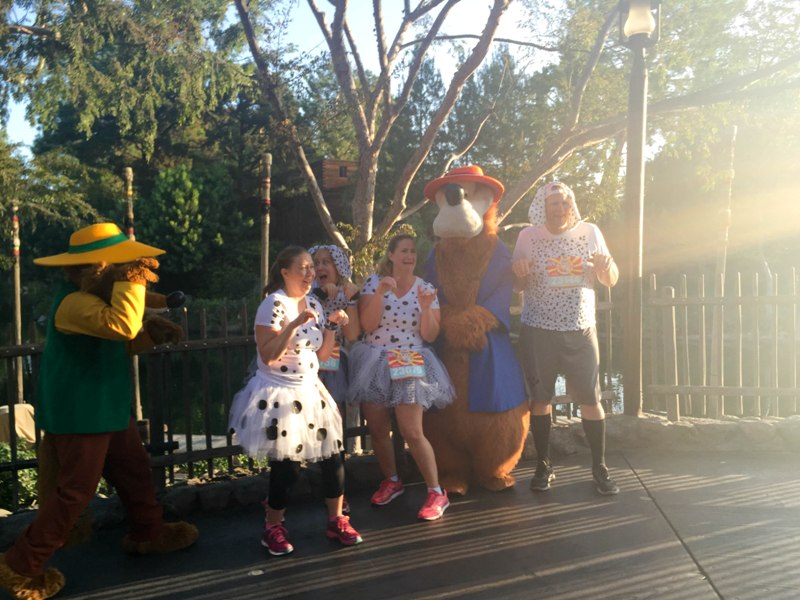 Perhaps for the last time we ran backstage alongside Circle D, so I made sure to stop for a picture with one of the horses. I don't know why I'm doing paws up in this picture, because I know goats don't have paws. I guess I just was trying to do some kind of animal posing and that's the first thing that came to mind! I realize I'm a total dork.
I was hoping we would go past Big Thunder Ranch so I could take a picture, but this is the closest we came on the route.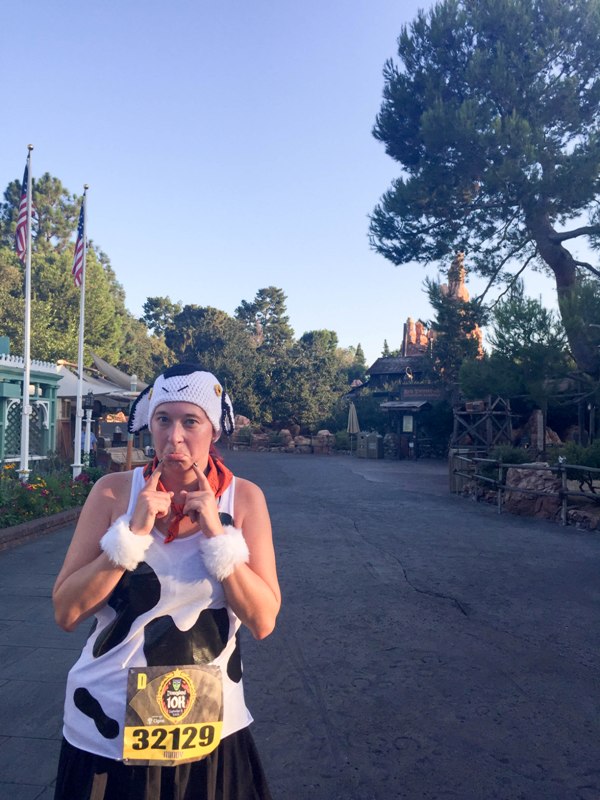 Post race I had my standard celebratory Kahblueie. Kudos to Trader Sams for opening an hour early at 10:30am!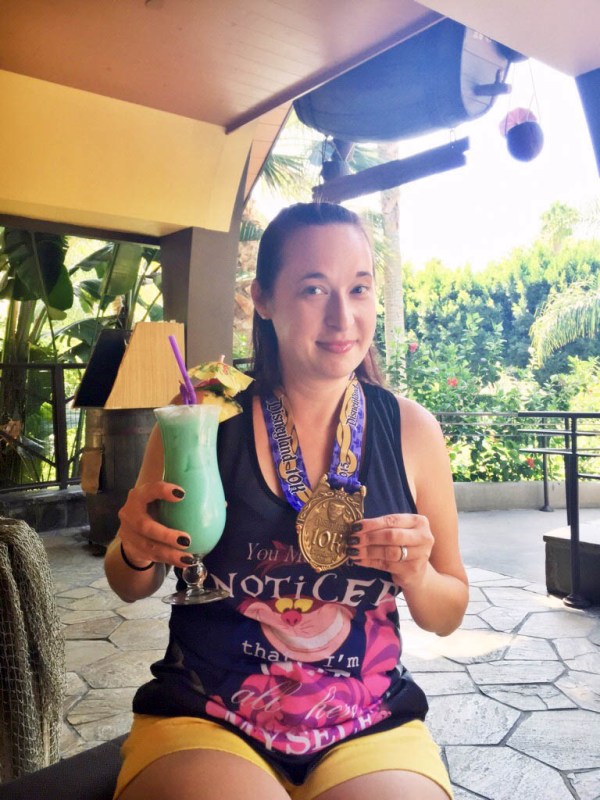 All in all it was a really wonderful race. A special thank you to all the RunDisney staff and AMAZING volunteers who make these fun races possible for me. Thank you to Victoria for running with me and thank you to all of you who followed along on social media and liked and commented. I appreciate all of you!