One of the best ways to relive the magic of your Disney wedding over and over again is with a clever and unique Disney wedding guest book!
Are you thinking about getting a Disney themed guest book for your wedding?
I love looking at our guest book and reading through the nice messages; it's one of the best items to come from our wedding day! In fact, I look at our guest book more than our wedding album!
My mom actually had our guest book made through Blurb; she took some of our engagement photos and added Disney movie love quotes among the blank pages. She did such a good job, and guests loved flipping through the book as much as they loved signing it!
There are many, many cute Disney wedding guest book ideas out there, and most of them can be found on Etsy! I love Etsy because it supports independent designers and small shop owners (like me!) and you can find pretty much ANYTHING there!
Here's just a small collection of the Disney wedding guest books and book alternatives you can find on Etsy; they are some of my favorites!
Disney Themed Guest Books for a Wedding
*Availability subject to change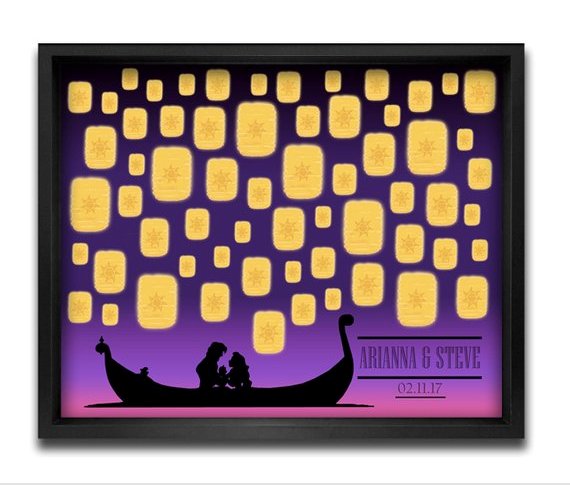 Tangled Guest Book Alternative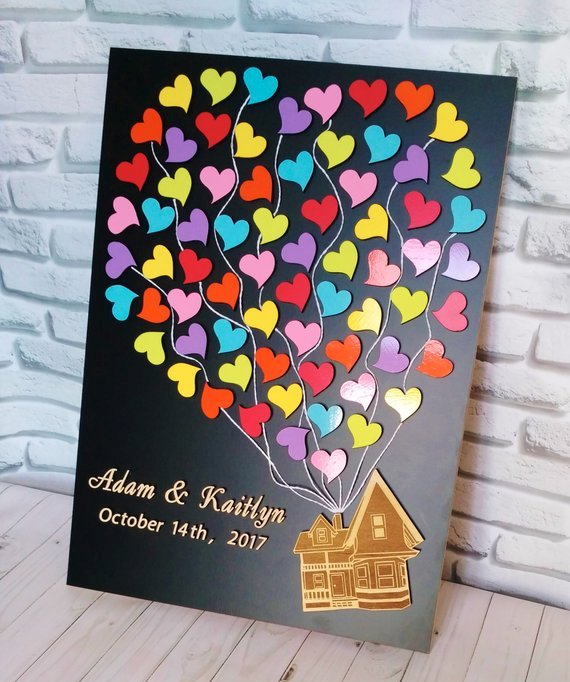 UP Movie Wedding Guest Book with 3D Heart Balloons

Disney Castle Wedding Guest Book Alternative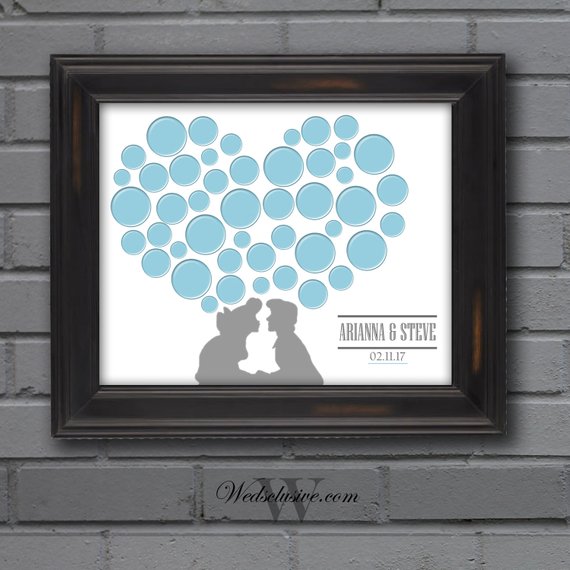 Little Mermaid Guest Book Poster
Why have a guest book at your wedding?
It's an activity for guests to do during the cocktail hour, while you're off taking photos with your new spouse and bridal party.
Plus it is nice to read through after your wedding day. I know some couples who take out their guest book and read through it on every wedding anniversary!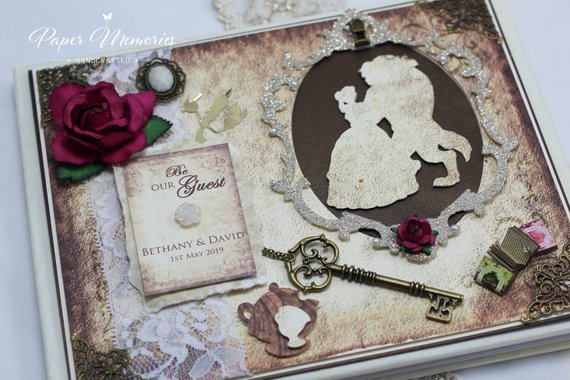 Vintage Disney Beauty & the Beast Wedding Guest Book

Adventure Book Wedding Guest Book
From actual books, to signs or posters, there are so many unique ways to incorporate a guest book into your wedding celebration.

Mickey and Minnie Wedding Guest Book Poster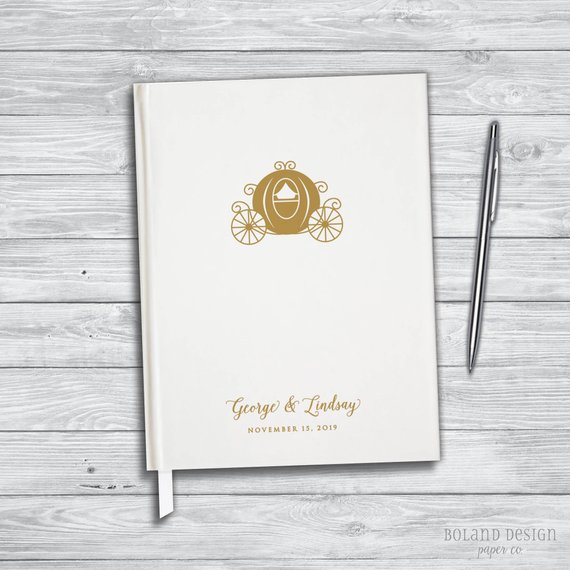 Disney Wedding Guest Book with Carriage
The great thing about Disney is, there are so many themes to choose from! Style your guest book after Mickey Mouse, or after one of your favorite animated classic movies.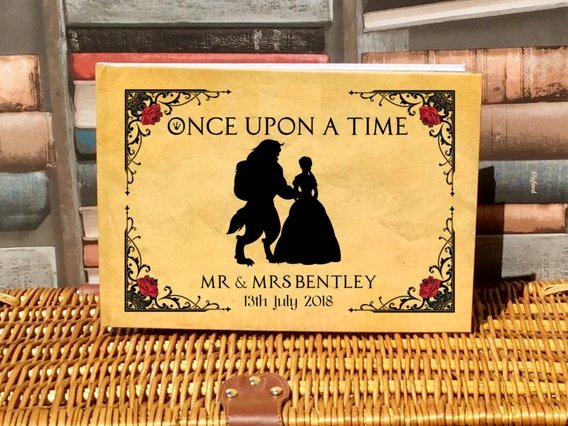 Beauty and the Beast Personalized Wedding Guest Book

Mickey and Minnie Wood Wedding Guest Book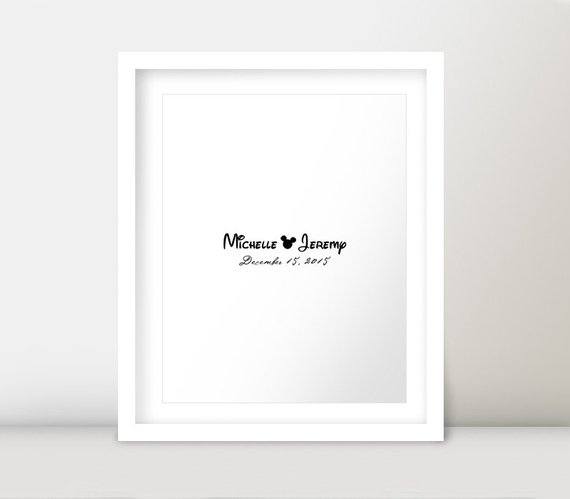 Personalized Disney Wedding Reception Poster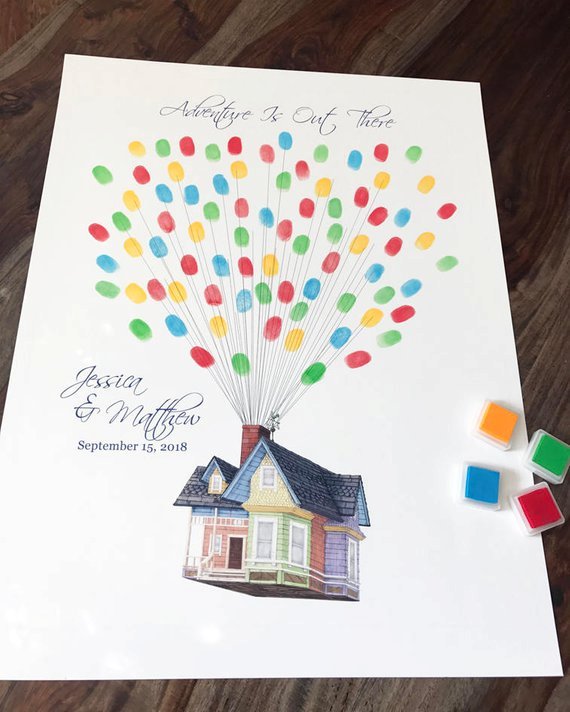 Up Wedding Guest Thumbprint Poster
Whatever design or style you choose, your guest book will end up being an important part of your celebration. Have fun with it!
Shop more styles: