This post contains affiliate links.
One of the best ways to relive the magic of your Disney wedding over and over again is with a clever and unique Disney wedding guest book! I love looking at our guest book and reading through the nice messages. In fact, I look at our guest book more than our wedding album! My mom actually had our guest book made through Blurb; she took some of our engagement photos and added Disney movie love quotes among the blank pages. She did such a good job!
There are many, many cute Disney wedding guest book ideas out there, and most of them can be found on Etsy! I love Etsy because it supports independent designers and small shop owners (like me!) and you can find pretty much ANYTHING there! Here's just a small collection of the Disney wedding guest books and book alternatives you can find on Etsy; they are some of my favorites!
Unique Disney Wedding Guest Book Ideas
*Availability subject to change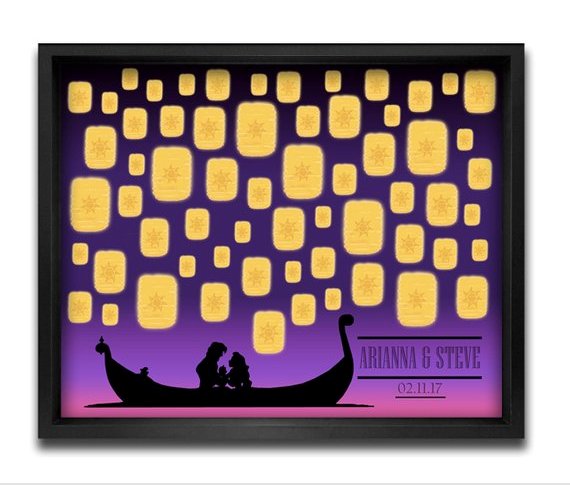 Tangled Guest Book Alternative