I found the perfect way for Disney fans to kick off the holiday season!
What better way to send your Seasons Greetings than with a unique and personalized holiday card from Minted, and now they have partnered with Disney to offer several magical card designs!
Even though we live in a digital world, I still love to send and receive holiday cards. There's just something fun about opening the mailbox and seeing all kinds of bright, colorful envelopes. It makes my heart happy.
For the last several years, I've ordered my holiday cards through Minted. They have the prettiest designs, including their special foil printing (obsessed!!!), and a wide variety of style options. Postcard or Classic card size, rounded or scalloped corners, you can even choose different color themes. And now that they are partnering with Disney, why would you shop anywhere else???
Also with the Find it Fast feature, you can upload your photo and see it in all of the Minted card designs. So cool.
But my absolute favorite thing about Minted? Their envelope address printing makes my life so easy. I remember setting up my Minted address book a couple years ago and how time consuming it was. And now every year that passes, I'm so grateful when those pre-printed envelopes show up at my door! It saves me so much time every year (not to mention the hand cramping).
So now that I've convinced you Minted is the best shop for ordering your holiday cards, take a look at some of the Disney designs available this year!
Whether you want subtle hidden Mickeys or all-out Disney, Minted has the perfect design for you.
Disney Themed Christmas Cards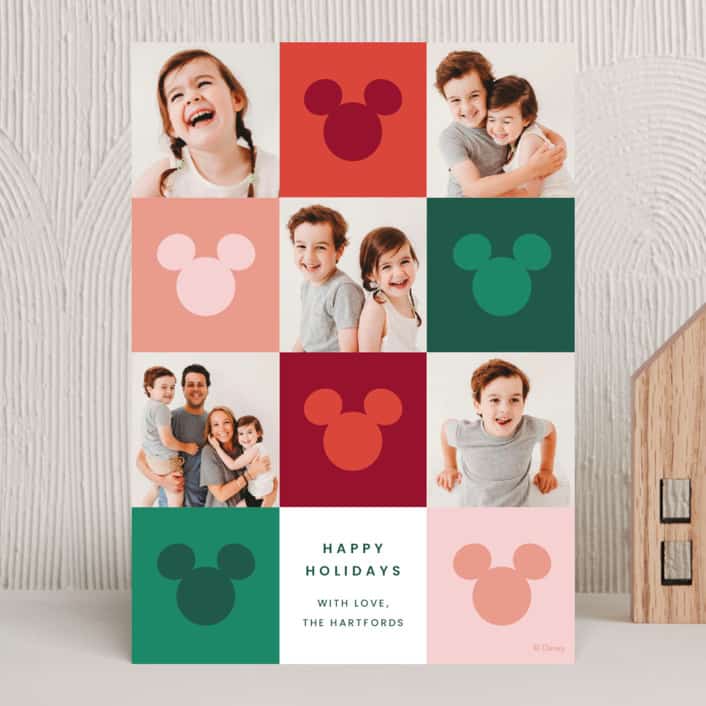 "Vibrant Mickey" holiday card from Minted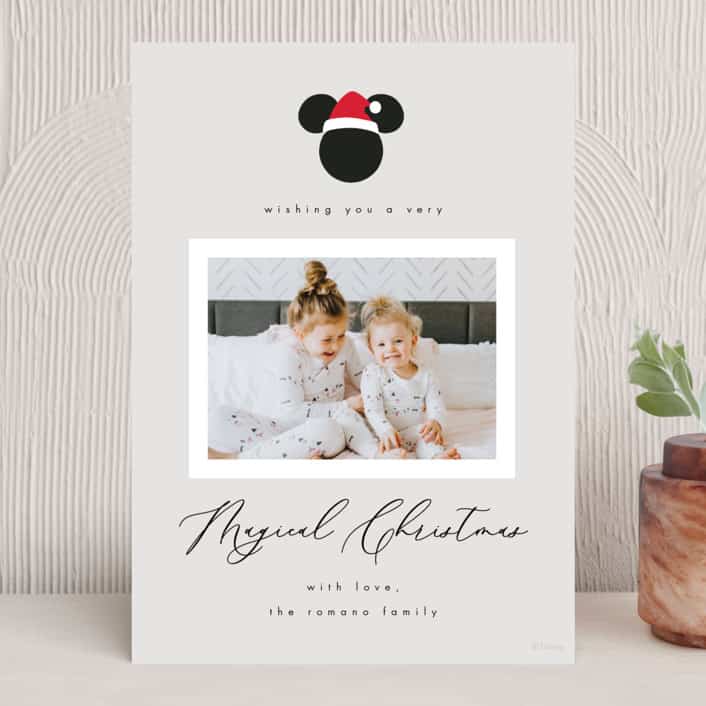 "Simple Mickey" holiday card from Minted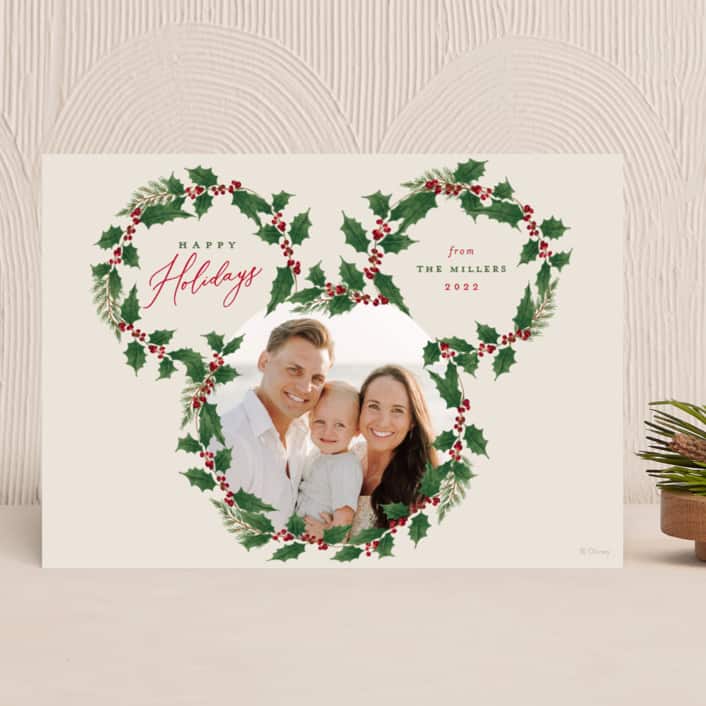 "Mickey's Wreath" holiday card from Minted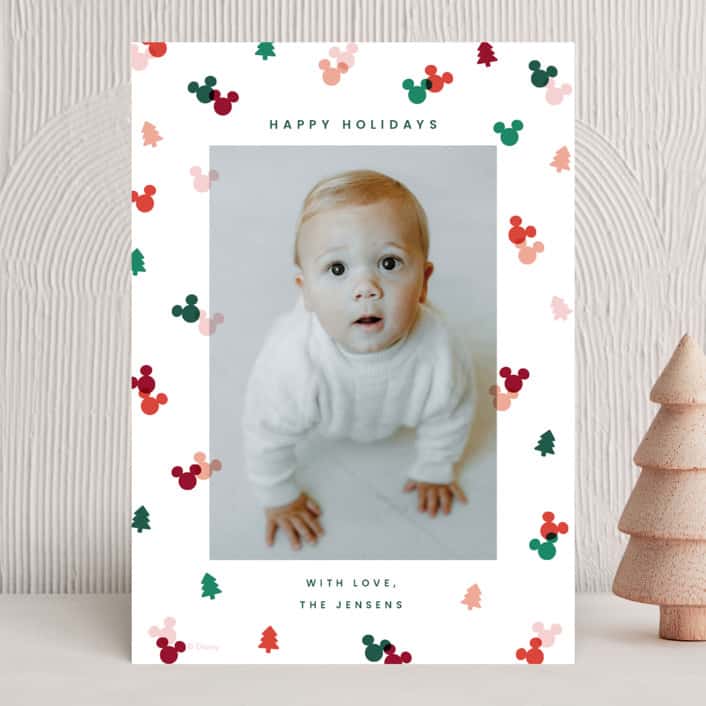 "Mickey Confetti" holiday card from Minted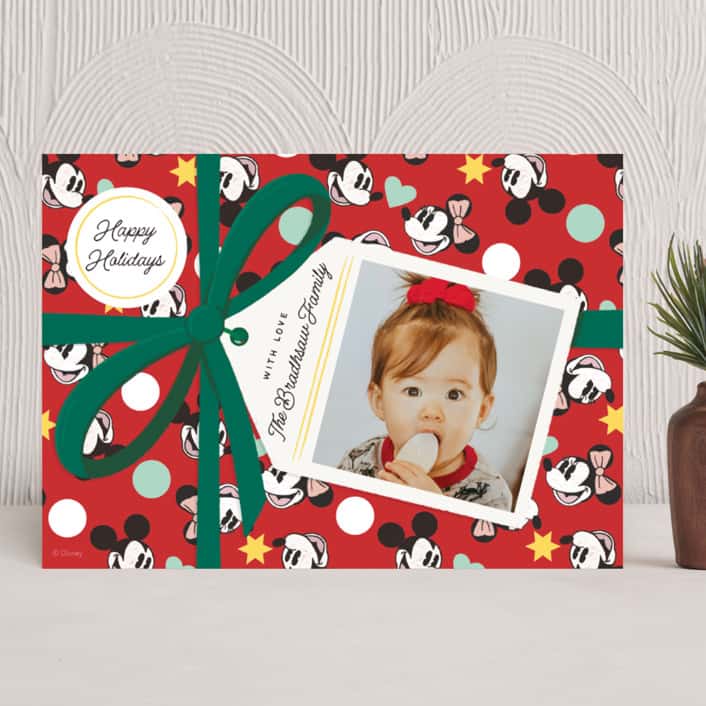 "Mickey and Minnie Gift Box" holiday card from Minted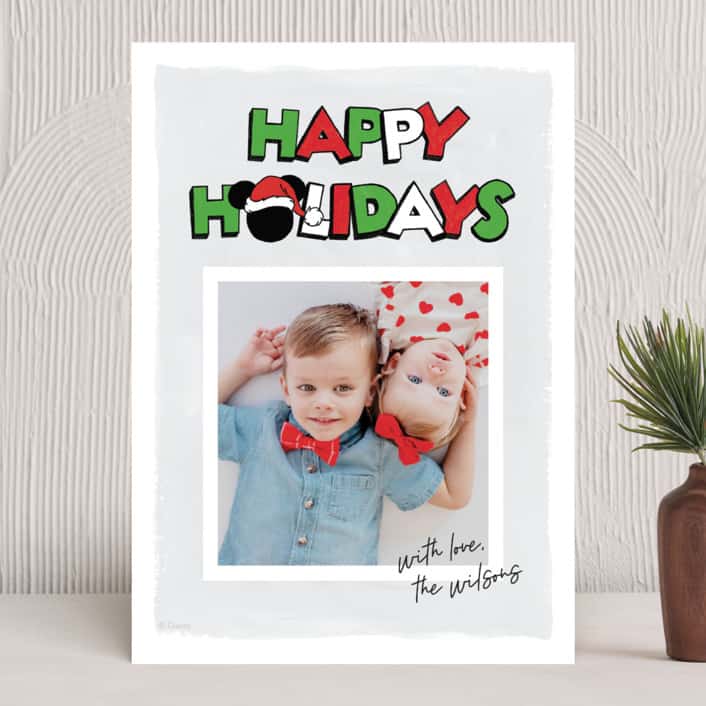 "Cheerful Mickey" holiday card from Minted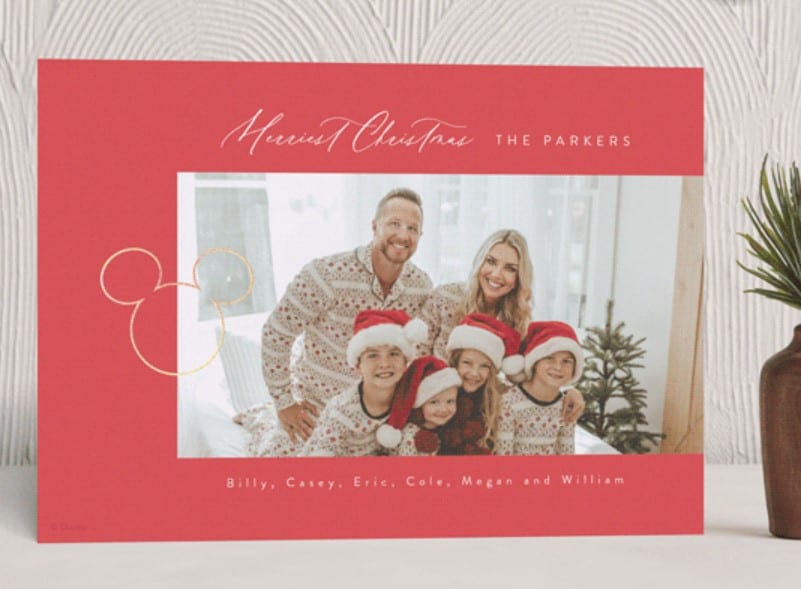 "Mouse Clip" holiday card from Minted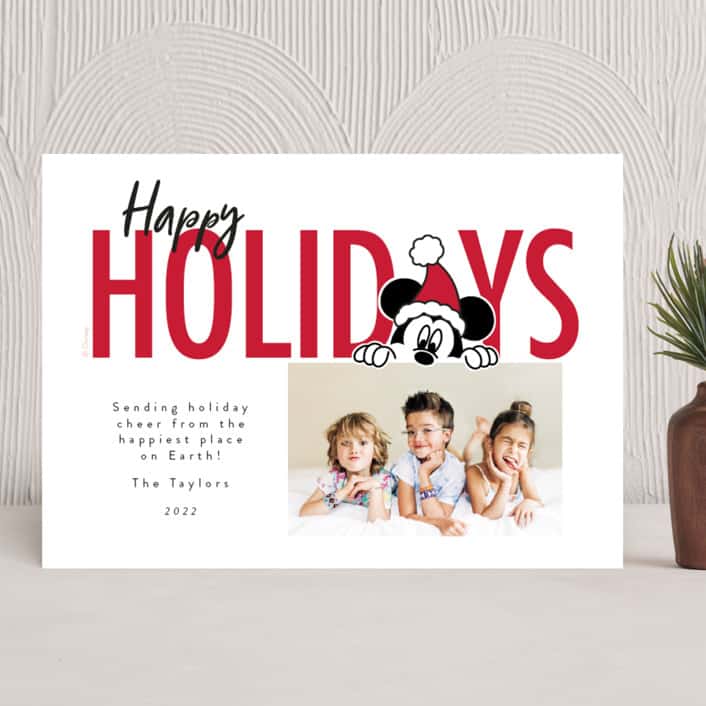 "Holiday Fun" holiday card from Minted
And how about this card for all you Disney Brides & Grooms out there! Or for a Disney engagement announcement! I love it!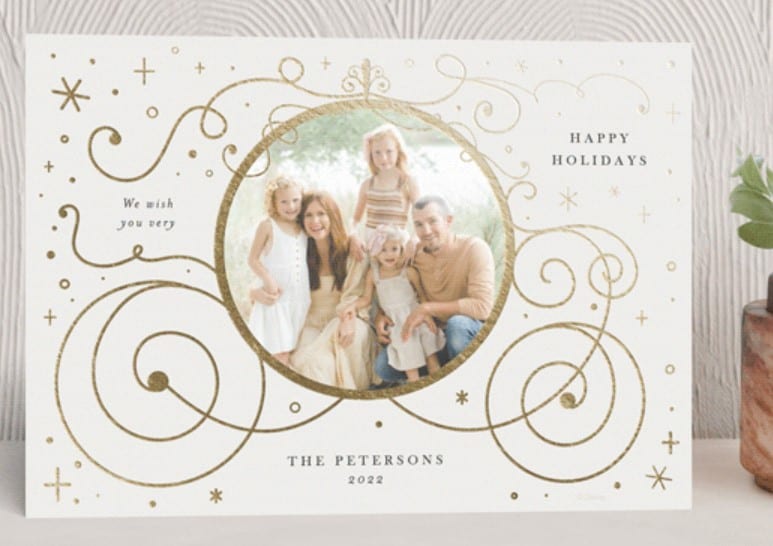 "Carriage" holiday card from Minted
There are even more Disney Holiday card designs on the Minted website, so click through to check them all out!
And Minted also offers unique Disney art, pillows, puzzles, notebooks, and other fun gift items you can't get anywhere else!
Happy shopping!