Are you getting hyped up for Wreck It Ralph 2: Ralph Breaks the Internet? The previews I've seen are so good, and I know the sequel will not disappoint!
In case you missed it, I was invited to the Walt Disney Animation Studios for a press day all about this upcoming movie. You can read what I learned here: Learn All About WRECK IT RALPH 2: RALPH BREAKS THE INTERNET!
Today I want to share with you something that I find particularly fascinating – how the Disney filmmakers personified the Internet!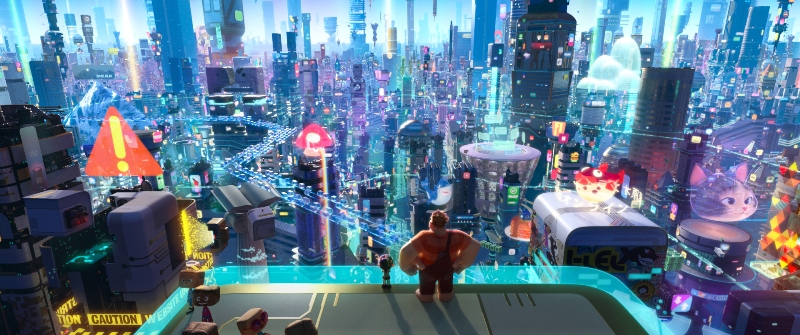 For Wreck It Ralph 2: Ralph Breaks the Internet, Ralph and Vanellope travel into the Internet to find and replace a broken part from Vanellope's arcade game, Sugar Rush. But how do you take something that's virtual and make it real? This was perhaps the filmmaker's greatest challenge. "Going into the ultra-modern world of the internet was not only a nice contrast to the first film's nod to the arcade, it offered unlimited possibilities," says Producer Clark Spencer. "We could actually personify retail sites, social media and search engines — we could give people a look inside their computers when they go online."
"We were too naïve to realize how overwhelming it would be," Director Rich Moore says. "It was the perfect setting for the story we wanted to tell, but we had to figure out what this place would look like and who would live and work there. We ultimately had to make it feel huge, but also specific. Narrowing it down to a simple, cohesive world that served the story was the hardest thing for me to get my head around."
Ultimately the filmmakers decided to make the Internet look and feel like its own planet. Production Designer Cory Loftis says, "We looked at it as this infinite, limitless city. There's constantly new things being built, but the old things never really go away. So we decided that our vision of the internet wouldn't be just a city — it's an entire planet with multiple layers like our planets. The really old websites are down at the bottom, and then as you move up towards the surface, the websites are newer and more modern-looking. They all have roots that go down to the original system. And because the internet is quite literally connected with physical cables, we knew that all of the buildings in our world needed to be connected."
Since the Internet is so vast and busy, filmmakers looked at big cities like Manhattan and Shanghai for inspiration. "We wanted to include really big buildings that towered over the Netizens," says Larry Wu, head of environments. "Each building represents a website — the bigger the building, the bigger the site. And these buildings have floaty parts to them that give them a sense of fluidity: The internet is alive and changing."
Bringing it to life is a whole other challenge! The following series of images show how complicated it was to bring the internet to life.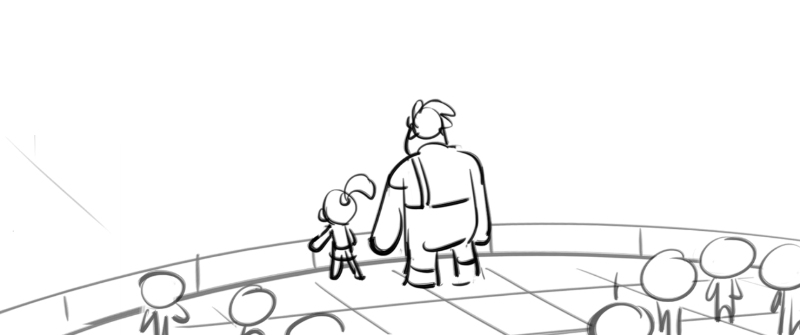 First, like every scene in a Disney animated film, it starts as a simple pencil drawing. Here we see Ralph and Vanellope looking out over the vast world of the Internet for the first time.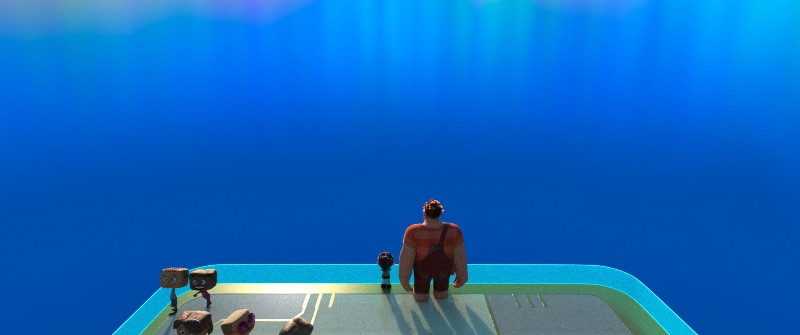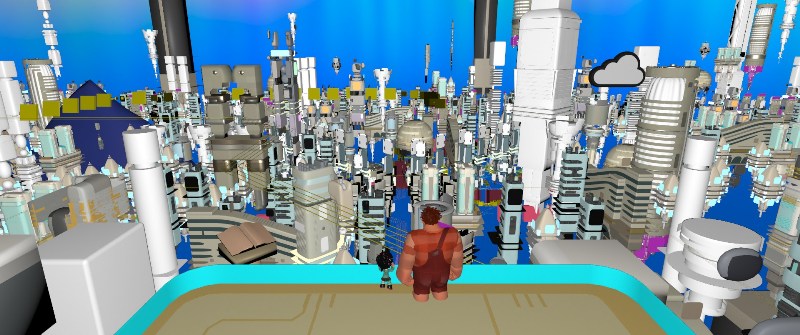 Next, the same image is created via technical animation, and simple building shapes are added.
You can't have a huge city without traffic, right? Here we see a floating stream of vehicles winding through the buildings.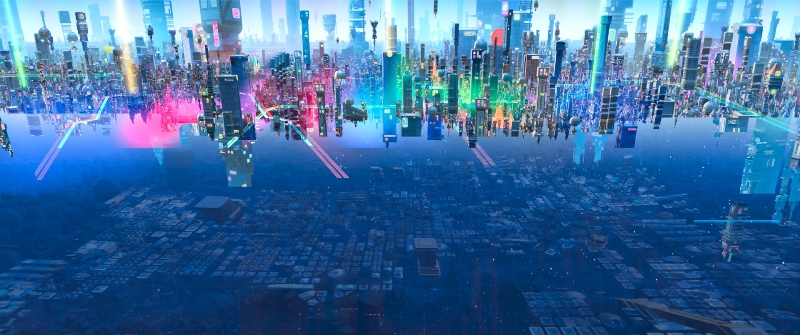 Once the foreground is developed, animators worked on the background, which seems to go on forever!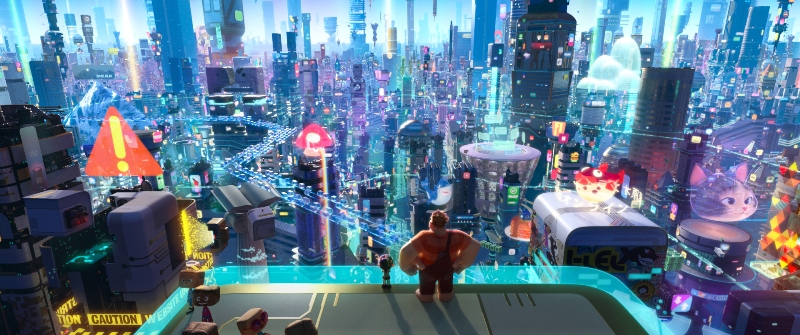 Put all these layers together and you have … THE INTERNET! So cool, right?
"People ask us all the time how we went about personifying these websites," Moore says. "In the spirit of taking risks and wanting to make this place feel real, we just dove in." What they created looks amazing! As someone who's obsessed with the Internet, I can't wait to see this film.
"Wreck it Ralph 2: Ralph Breaks the Internet" hits U.S. theaters on Nov. 21, 2018.