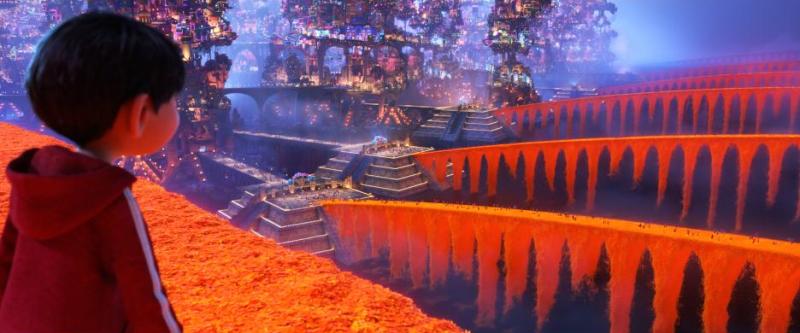 When Miguel first visits the Land of the Dead in the new Disney/Pixar movie Coco, I was mesmerized by the beautiful bright colors. Every color of the rainbow, and then some! A Day of the Dead – Dia de los Muertos – wedding is nothing new, but while I was watching Coco I knew instantly this movie would inspire many colorful Disney weddings to come.
Let's start with those aforementioned colors. This Poster Palette was an easy one. The tough one was narrowing the colors down! I started with the rich deep blue, the color of the sky in the Land of the Dead. Next I pulled the prettiest orange and yellow from the marigold bridge. While it may not be a prominent color in the poster, I couldn't resist that perfect pink! Finally a "bone" off-white for the neutral.
I can't get over how perfectly this bouquet matches the color palette. And check out the cake … I love that it's plain white with a few pops of color.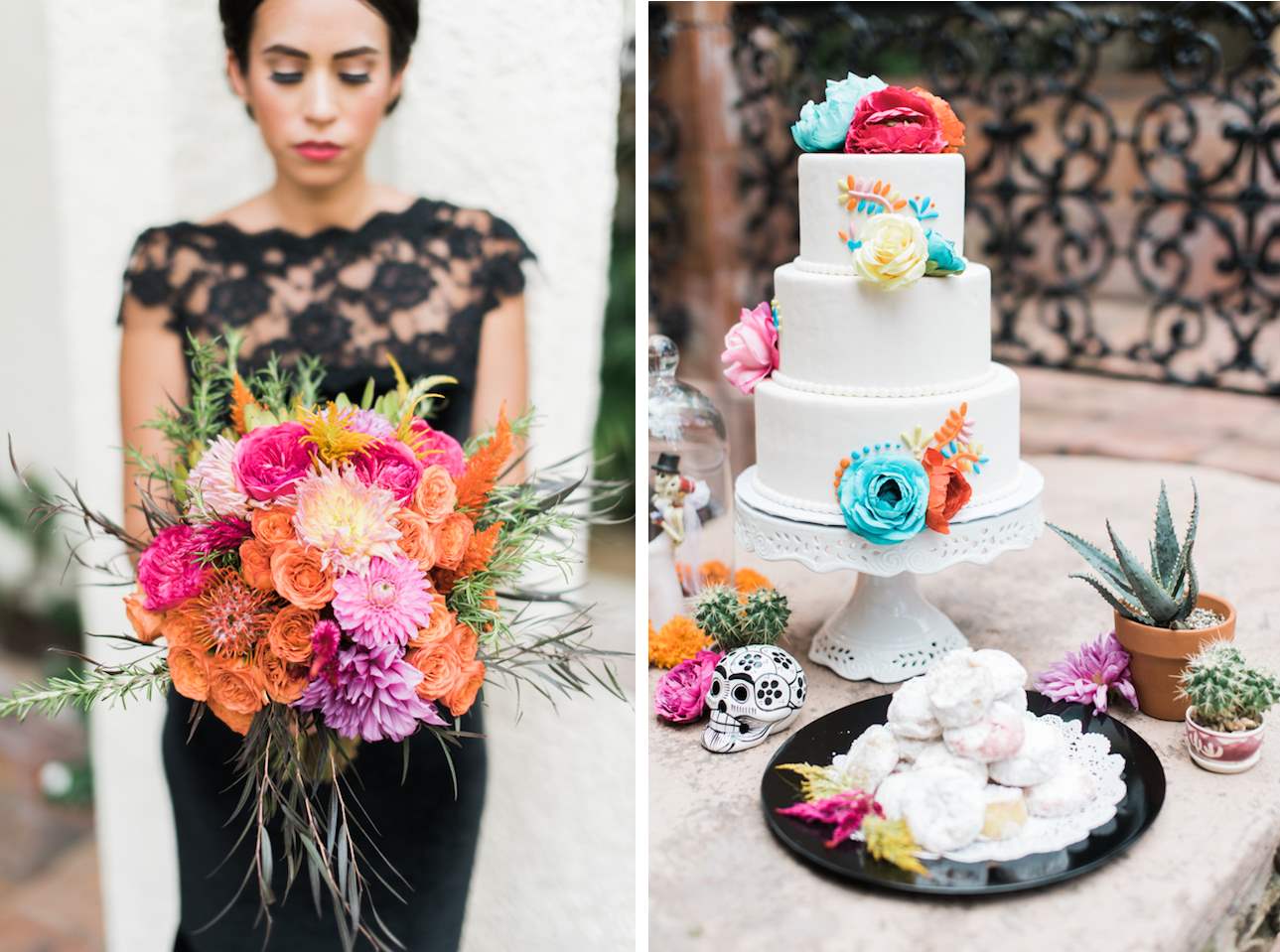 Photos by Dana Fernandez Photography; Published on Burnett's Boards
These shoes tho. I mean, I would break an ankle if I tried to wear them but they are perfect for this theme, right?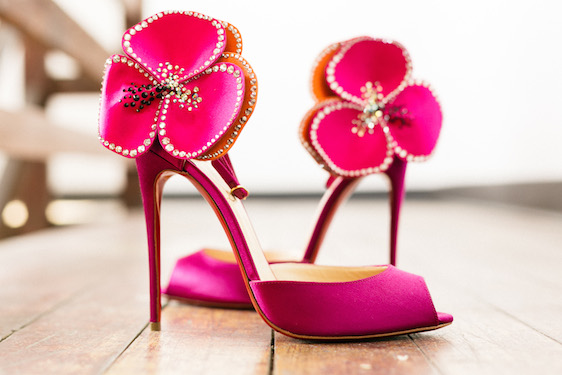 Photos by SY Photography; Published on The Perfect Palette
And how about this tablescape? So many bold colors, and the petal-texture tablecloth reminds me of the marigold bridge. It's SO pretty. I want an invite to this wedding!

Photos by SY Photography; Published on The Perfect Palette
And you can't have a Disney wedding without some Mickey treats! These sugar skull Mickey and Minnie krispie treats are sold at Disneyland in October.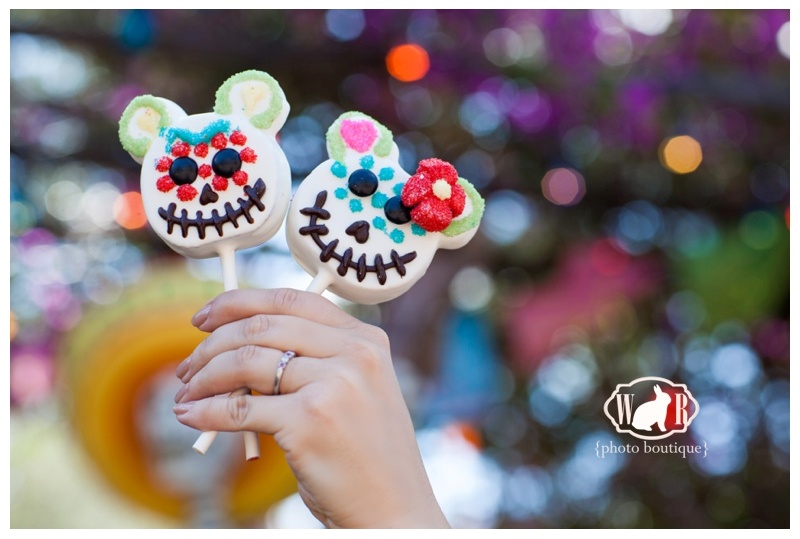 Photo by White Rabbit Photo Boutique. Famous Hand Modeling by yours truly.
And don't forget to print out some Coco coloring pages to keep los niños entertained!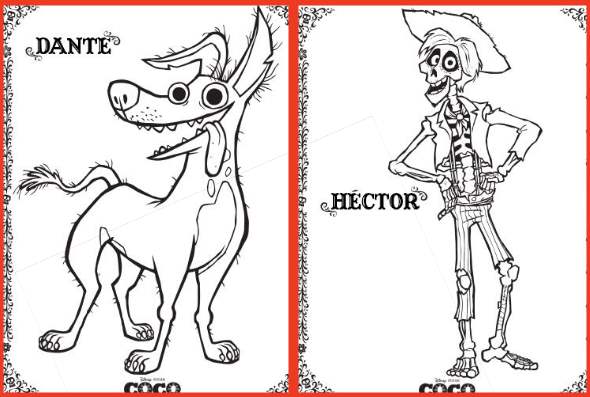 COCO opens in theatres everywhere on November 22nd!
Like COCO on Facebook: https://www.facebook.com/PixarCoco
Follow COCO on Twitter: https://twitter.com/pixarcoco
Follow COCO on Instagram: https://www.instagram.com/pixarcoco/
Visit the official COCO website here: http://movies.disney.com/coco