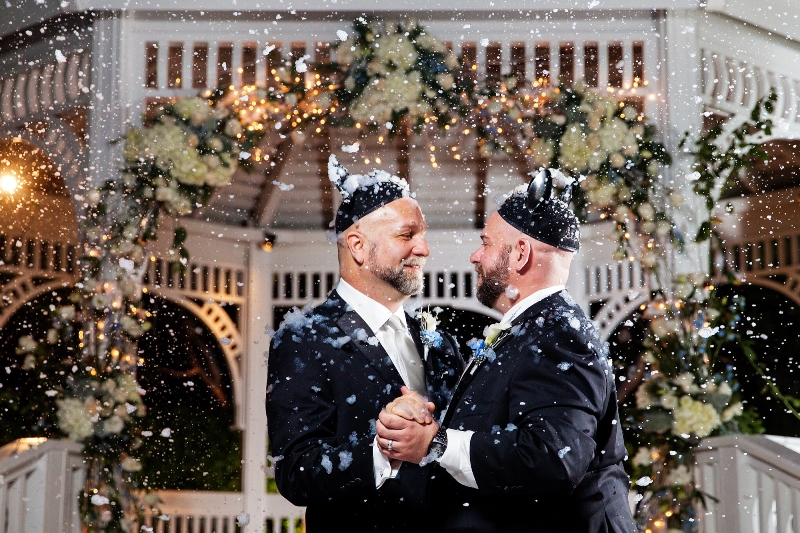 Photo credit: White Rabbit Photo Boutique
What's better than Disneyland at Christmas? A Disneyland WEDDING at Christmas! And, oh my goodness, what fun you can have with all of the holiday "extras" you can add to your wedding to make it that much more festive. From twinkle lights to Christmas trees, and even the famous Disneyland SNOW! Here are my favorite ideas!
5 Ways to Make Your Christmas Disneyland Wedding Extra Magical
1. Add snow to your ceremony. Bubbles? Rose petals? Pshhh. How about some SNOW?! Yes, Disneyland can transport its Main Street USA snow to your wedding venue.* The picture above is from the Rose Court Garden at The Disneyland Hotel, which is the same venue that received a holiday snowfall on the Disney Wedding's Holiday Magic TV special.
*Not all locations can accommodate snow.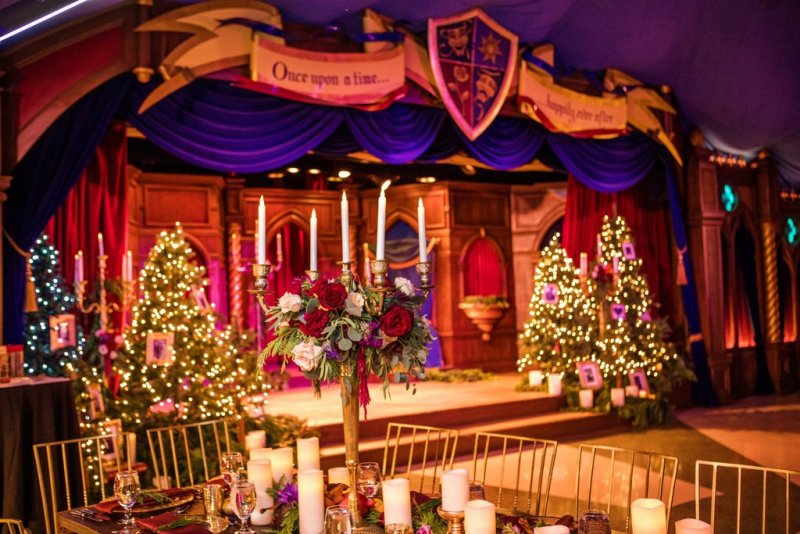 Photo credit: White Rabbit Photo Boutique
2. Oh Christmas trees, oh Christmas trees! How about a bevy of Christmas trees at your ceremony or reception?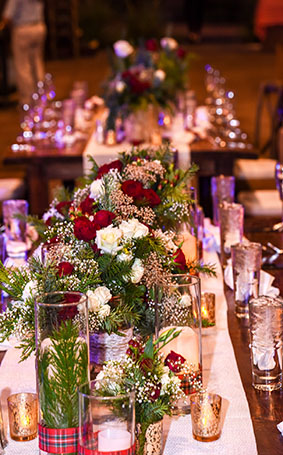 Photo credit: Disney Weddings
3. Pretty red florals and greenery centerpieces. One of the easiest ways to make your wedding feel "Christmasy" is through your centerpieces and florals! This is so easy – a lot of red and a lot of green. Don't forget the candles!
Hot Chocolate Bar Printable Set on Etsy (affiliate link)
4. Add a hot chocolate bar! Napa Rose makes the world's best hot chocolate … seriously! Talk to your planner about setting up a hot chocolate bar with various mixers and toppings.

Photo credit: Disney
5. Invite Mickey and Minnie in their festive attire. I don't think I've ever seen festive Mickey and Minnie at a Disneyland wedding before, but that doesn't mean you can't ask! Wouldn't that be a super fun surprise for your guests?