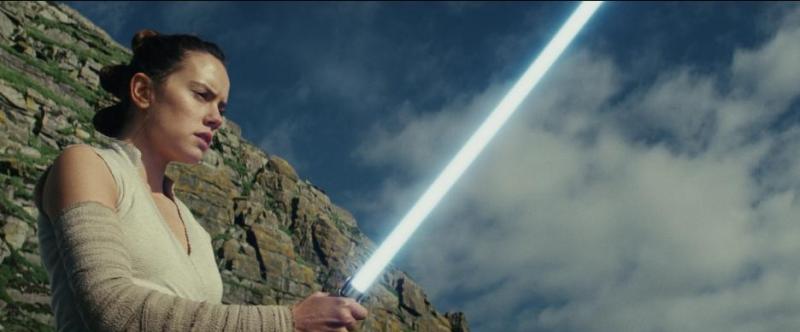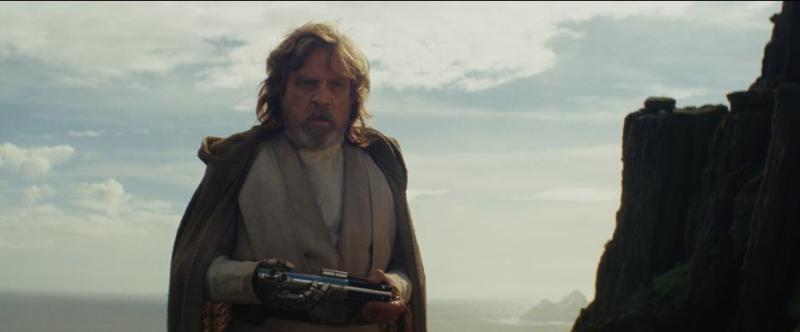 What can I say about Star Wars: The Last Jedi? No seriously, what can I say in this review that won't spoil anything? This is gonna be tough. All I can really say is lonely island Luke was right when he said it in the trailer – this is not going to go the way you think!
Watch the trailer for Star Wars: The Last Jedi:

My anticipation was high for this movie. We've all waited two long years since The Force Awakens to see the next chapter in the story of Rey, Finn, Poe, Kylo, and BB-8. While the first movie had to introduce us to a bunch of new characters and establish a back story, it was nice to just jump right into the action on this one.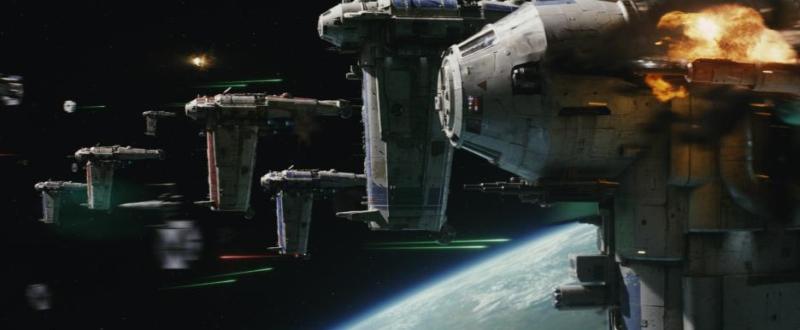 And plenty of action there was! The action and fight scenes are plentiful, and stunning, right from the beginning with fantasy boyfriend Poe leading the way. I can't really say enough good things about writer/director Rian Johnson. There were a few moments that had me gasping in awe and other moments had me screaming "WHAT?!" out loud (sorry, fellow theater-goers). Yeah, all those fan theories you have read about in the last two years? Throw them all out the window. Johnson did a great job of continuing the trilogy along with lots of surprises, something incredibly difficult to do for the most popular movie franchise in history with the pickiest of fans.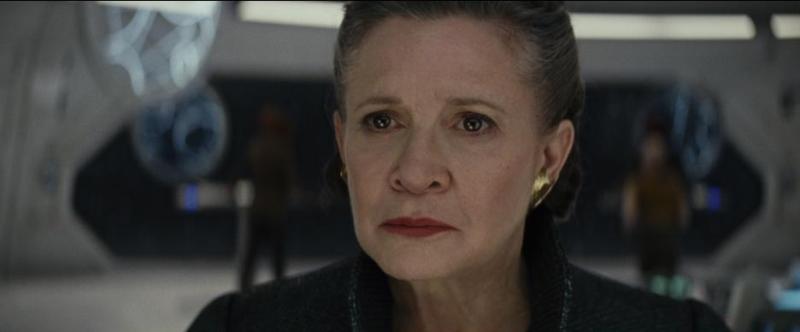 Of course we see our old friends, too. As you might gather from the trailer, Luke has a more prominent role in this movie. Leia is still leading the badly battered but scrappy Resistance and Chewie steals the scene a few times. And we also get an unexpected visit from a long-lost friend that sent the theater into a frenzy of applause.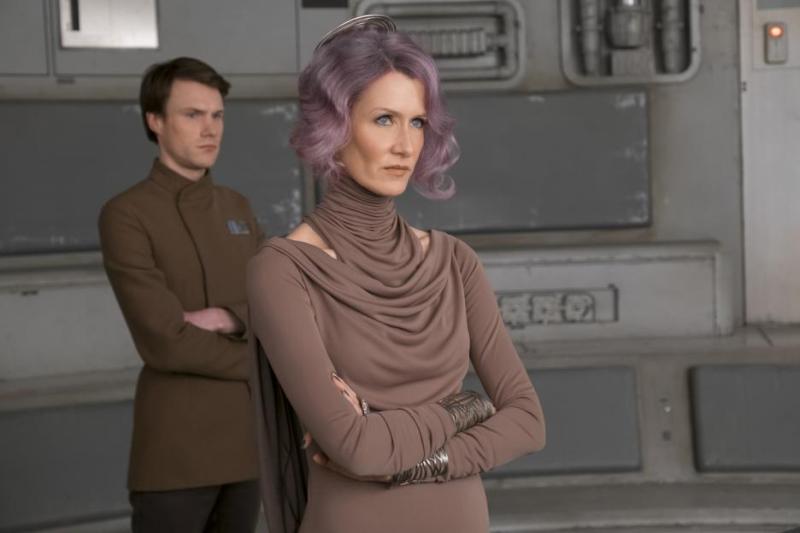 Star Wars: The Last Jedi does introduce us to a couple new characters as well. Laura Dern plays Vice Admiral Holdo, a new (to us) leader in the Resistance with fabulous hair who goes head-to-head with Poe, who also has fabulous hair. (New movie franchise idea … Hair Wars?!? Disney, call me.) We also meet Rose Tico, played by Kelly Marie Tran, a Rebel maintenance worker who has a run in with Finn that leads them to set out on a critical mission for the Resistance. Oh, and the Porgs. I'll give you one minor spoiler: You'll LOVE the Porgs! This is no Jar-Jar Binks situation. The Porgs are as lovable as you want them to be. (Justin Chang of The Los Angeles Times called them "Ewok McNuggets." I'm not sure he meant this as good or bad but it's certainly accurate.)
We also are introduced to a couple new planets. Canto Bight is a planet of excess that got rich off the galaxy's never-ending wars; at one point during this scene I was left wondering if I was watching a Star Wars movie or The Hunger Games. The final battle of the movie takes place on Crait, a planet that LOOKS like Hoth but is actually covered with salt, not snow. Crait is also home to perhaps my new favorite Star Wars species, the vulptex, aka the crystal foxes. How can I adopt one?
I say this begrudgingly but with honesty, the movie is not without its flaws. The two-and-a-half hour running time felt long, and I can think of a few scenes I could have personally done without. A couple scenes left me confused which perhaps will be cleared up during a second (and third and fourth and fifth) viewing. And a few of the jokes felt out of place or forced. But as a die-hard Star Wars fanatic, these are my minor complaints and to be fair I'm incredibly picky and difficult to please.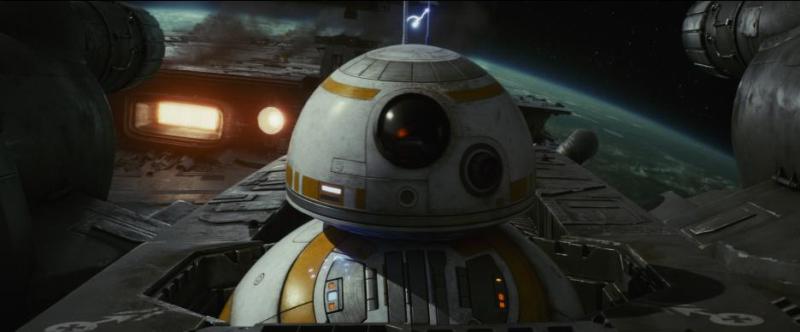 Overall I think Star Wars fans will be very happy with The Last Jedi. It's surprising yet satisfying, and the ending will leave you feeling hopeful instead of anxious (I'm looking at you, Empire.) It's a great follow up to The Force Awakens but also stands its own ground in the ever expanding Star Wars universe. I can't wait to get my hands on the novel, which cruelly is not being released until early 2018.
Star Wars: The Last Jedi is rated PG-13 and is in theaters Friday, December 15! See it IMMEDIATELY to avoid spoilers!
Okay, only two more years until Episode IX! Wheeeeee!