This post contains affiliate links.
A couple weeks ago I was given a special peek at the behind-the-scenes features on the Moana Blu-Ray, available for purchase on March 7!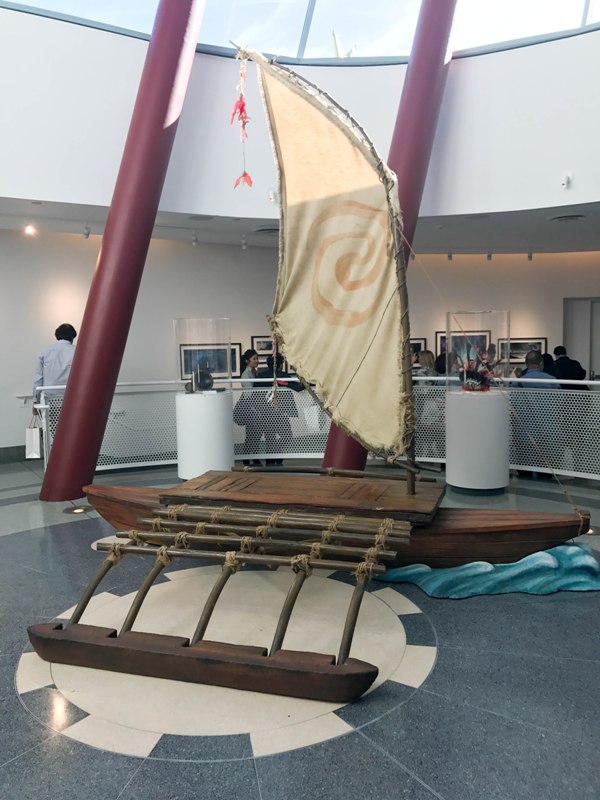 The media event was held at the newly renovated Disney Animation Studios in Burbank, CA. I had not been inside this building in a couple years and the updates are beautiful. Inside the Magic took a ton of pictures of the interior of the Studios, so please visit their article and take a look.
While we waited to be let into the presentation theater, we were able to walk around the lobby and admire the many pieces of artwork and props on display, paying homage to the making of Moana. One of my favorite things about Disney is their attention to detail and how they immerse themselves in a culture in order to get their story right.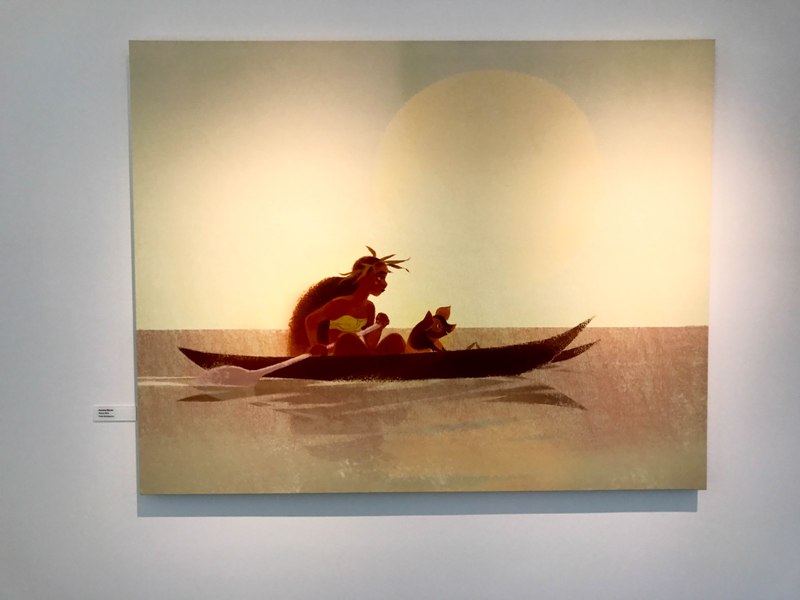 Inside the theater, we watched a short performance by Hawaiian dancers and musicians before Director Ron Clements and Producer Osnat Shurer took to the mic. They spoke a little about making the film before introducing a 30 minute featurette about the research involved with bringing Moana to life, and a shorter behind-the-scenes clip about the making of the music. We then were treated to a brand new Moana animated short, staring Auli'i Cravalho and Dwayne Johnson! These, and much more, will be featured as bonus items on the Moana Blu-ray.
After the presentation we were led upstairs, where Disney hosted a luau-themed reception, including food, drinks, and Hawaiian music and dancing.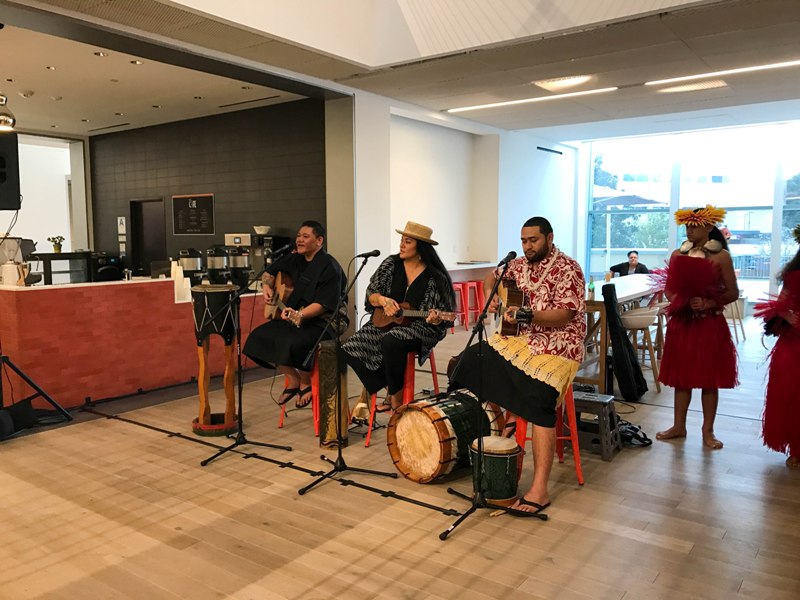 Between bites of food we were able to get "small group" time with some of the creative team members behind the movie. We spoke with director Ron Clements about how the movie was originally supposed to be focused on Maui, but as we know he later became a secondary character when the story of the movie shifted to focus on Moana. I also spoke with Dale Mayeda, head of FX Animation for Moana, who talked about the struggle to turn the ocean into a character and to create animation techniques that had never been done before. Finally, I spoke with Jared Bush, screenwriter on Moana (and fresh Annie Award winner for Zootopia), about how complicated it is to write a feature film that is constantly evolving over five years. Last but certainly not least, I met the President of Walt Disney Animation Studios Andrew Millstein while we were both hovering over a fruit platter. It was really fun to have this direct access to the creators of the film, and I'm grateful to Disney for inviting me!
Be sure to pick up Moana on Blu-ray when it is released on Tuesday, March 7, or get your digital copy right now!