Disney Bride Bianca is planning a Disneyland wedding at Disney's Grand Californian Hotel for 2019
Alongside being a stressed out bride (it's getting easier!) I am also a second-time bride.
I think for some, having a second wedding (or third, or beyond …) might feel shameful or even embarrassing. I think there has been a stigma that remarrying makes you less than, or not as worthy, or less pure.
I'm here to proudly say that's all totally untrue. If this isn't your first time at the rodeo that doesn't mean it won't be a beautiful fairy tale worth celebrating. Isn't love worth celebrating whenever it is found? I think it is. So here is my advice for second time brides.
The biggest thing I can impress upon second time brides and grooms is to do what makes you feel happy; honored in your love and true to yourself. Outdated etiquette might make you feel like you have to do things a certain way to be "appropriate," but some rules are made to be broken.
My fiancé is also not a stranger to the aisle. When we talk about our big day we look at it wistfully, but also with a sense of knowing. There are advantages to knowing the ropes wedding wise; things like timelines, realistic expectations for budget, and experience with choosing vendors are all things we feel confident in as a couple that has already been through it before.
One important thing I wanted as my second time as a bride was a real wedding dress. At my first wedding I wasn't happy with what I wore or how my hair looked. I didn't have the "say yes to the dress" experience or a trial for my wedding hair. I looked pretty, but it wasn't exactly what I wanted.
For my upcoming wedding I knew a special wedding dress and a veil were in order. I found my dream dress and knew it was everything I had been missing before. If you're wondering, my dress is labeled ivory but it's pretty darn white. It's not diamond white (there are so many shades of whites in the wedding world!) but if you saw it you'd say it was a white wedding gown with all the trimmings. So go ahead and wear white if you want to!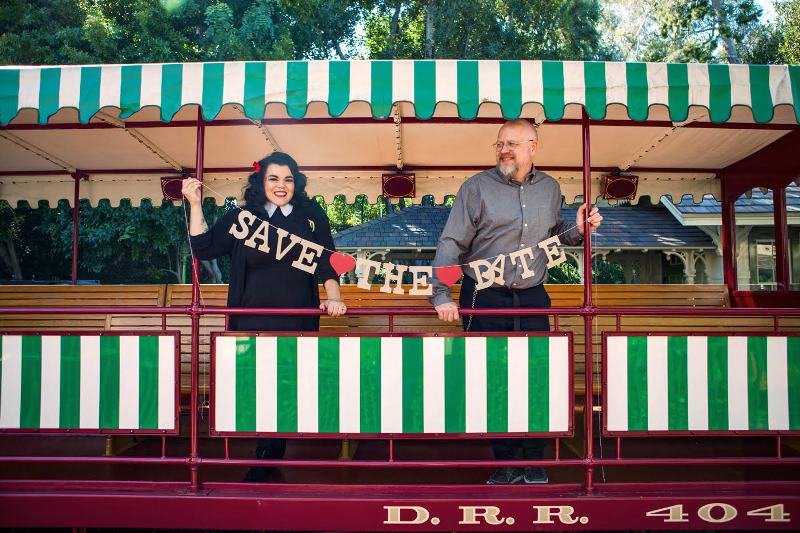 Photo by White Rabbit Photo Boutique
In the end, the things that are important to us are shining through. We also trust one another to make choices with and for one another without the overwhelming feeling that this day has to be perfect. Our wedding day will be a big day for sure, but we realize it's just one day and things like linen colors, types of flowers, and nit-picking the order of our songs for the DJ just aren't as dire as the first time around.
By the time we get married we will have been together 10 years. Together we have built a strong relationship and I can't think of a better way to celebrate that by getting married and having a big party, and even if it's not my first trip down the aisle I know it is my "happily ever after" and no antiquated rules or attitudes can change the love and perseverance of this marriage.