This post contains affiliate links.
Photo credit: 1783 Photography from Amanda and Ryan's Super Sweet UP Engagement Photos
The upcoming opening of Pixar Pier at Disney California Adventure has me super nostalgic for all the Pixar goodness over the years. I love seeing little bits of Pixar movies during Disney weddings because I think Pixar has some of the best love stories! Obviously Up is a strong favorite, but there are several Pixar movies that could be represented at your wedding (or engagement or shower). Here are some of my favorite Pixar wedding ideas!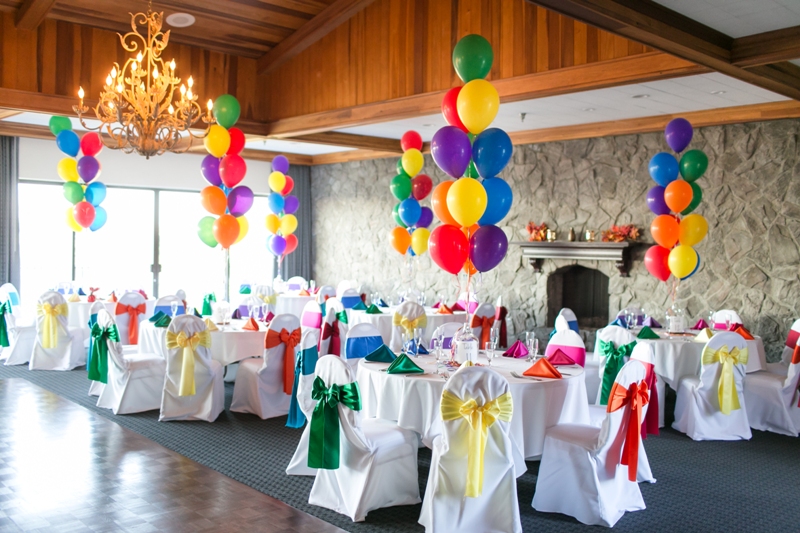 Photo credit: Chris + Jenn Photos from Courtney and Allen's UP Themed At-Home Disney Wedding
1. Balloon Centerpieces – Up
Courtney and Allen had a beautiful Up themed wedding with lots of cute details, but one of my favorites were their colorful balloon centerpieces! Other Up ideas include – invitations, mailbox card box, "Our Adventure Book" guestbook, and Grape Soda pin exchange.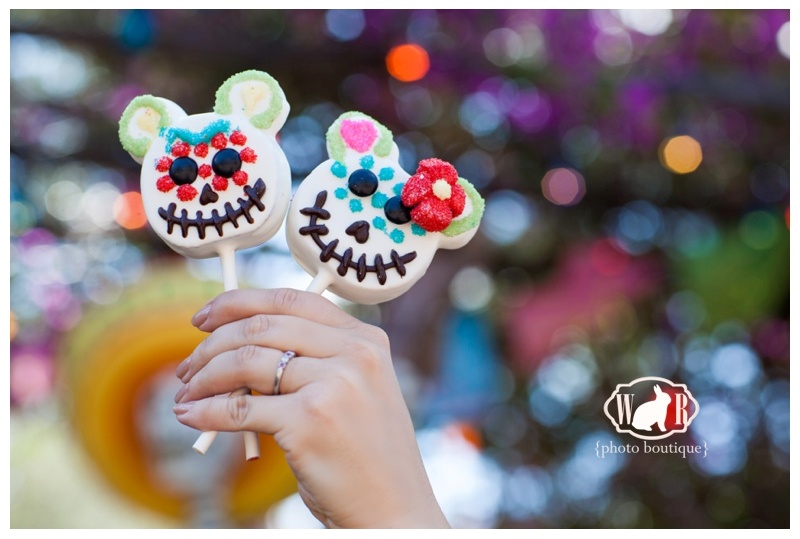 Photo by White Rabbit Photo Boutique
2. Sugar Skull Treats – Coco
These colorful crispy rice treats have been sold at Disneyland during Halloweentime during recent years. They would make perfect favors for a Coco themed wedding.
Cake Topper by LovelyCakeTop on Etsy
3. "You are My Greatest Adventure" Cake Topper – The Incredibles
For years I thought this quote was from Up, but it's actually from The Incredibles (and my Facebook followers set me straight a couple weeks ago)! It's easy to get mixed up, and there are actually several versions of this cake topper on Etsy that include the balloons or the chairs from Up. But it's actually from The Incredibles, when Mr. Incredible says to Elastigirl, "You are my greatest adventure, and I almost missed it." I think this topper from LovelyCakeTop is my favorite.
Inside Out Bridesmaid Inspiration
4. Get Emotional with Your Bridesmaids – Inside Out
I love the mismatched bridesmaids trend and think this would be a super cute way to sneak some Pixar into your wedding! Just be sure you let your bridesmaids know their assigned emotion is NOT a reflection of them personally … hehe.
I Look at You and I'm Home Instant Download from JagInkArt on Etsy
5. I Look at You and I'm Home Printable – Finding Nemo
I've always loved this sweet quote from Finding Nemo, and it's perfect for a wedding! Include the phrase in your vows, or download a printable like this one and display it on your welcome table or cake table.
WALL-E and Eve Matching Couples Shirts by PolkaDotPixieShop on Etsy
6. WALL-E and Eve Matching Couples Shirts – WALL-E
I think WALL-E has one of my favorite Disney love stories of all time. And these shirts would be adorable to wear on your honeymoon! Disney also sells some cute matching couples shirts at the Parks (but unfortunately I can't find them for sale online, boo).
Courtney and Calvin's Disneyland Scavenger Hunt Proposal
7. Propose with a Custom Ring Box – Toy Story
Not quite wedding day specific but I just love this engagement story! Calvin knew Courtney loved Toy Story so he had a ring box custom made for his proposal near Toy Story Mania at Disney's California Adventure. You can search on Etsy for custom ring boxes; my favorite custom shop is CherylsThingaMaBobs! She makes the cutest custom ring boxes and right now in her shop I see boxes for Finding Nemo, WALL-E, Lava, and Up, among many many other Disney movies and fandoms.
Photo from Disney Weddings Dream Boards
8. Cakes with Character – Lava
Okay, technically Lava is a Pixar Animation short film but it's still one of the best love stories out there, right? This Lava cake, made by the master chefs at Disney, is so perfect!
What's your favorite Pixar love story?