Happy Friday, friends! I'm currently packing for an upcoming trip to Walt Disney World, and every time I go on vacation I come back to this article and print out this packing checklist.
Yes, I originally created this checklist a few years back when I was packing for our honeymoon, but it proved to be so handy that I now use it for every trip.
This honeymoon packing checklist also includes an outfit planner, which is great for planning those Insta outfits at Disney!
So whether you're planning a honeymoon or just going on vacation, this checklist is going to be invaluable. You can save the PDF to your mobile device or tablet, or print it out and physically check things off the list (that's what I do).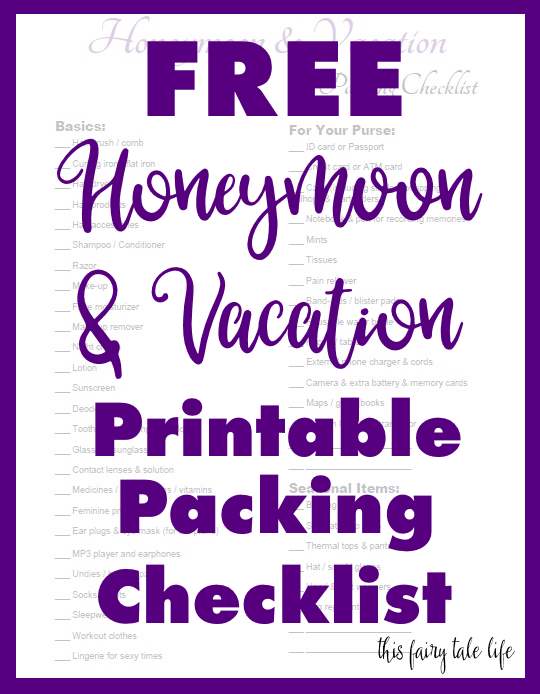 There is also a page to help you plan out your outfits for each day of the trip.  If you are packing for your honeymoon soon (or any vacation, really), I hope my checklist helps you.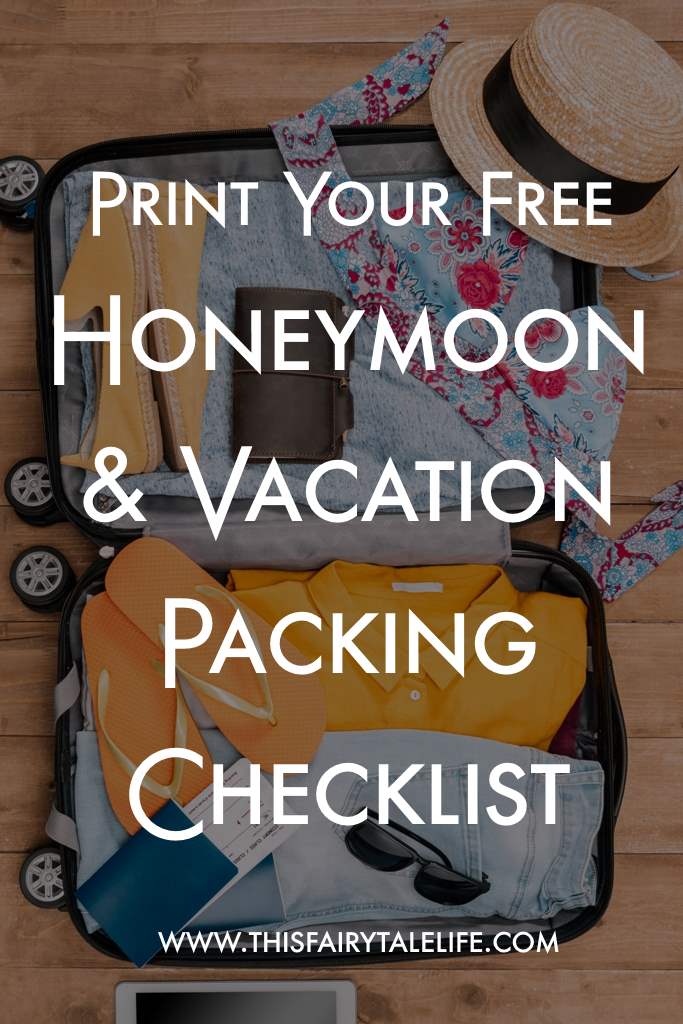 This article was originally published in April 2013 and has been updated.