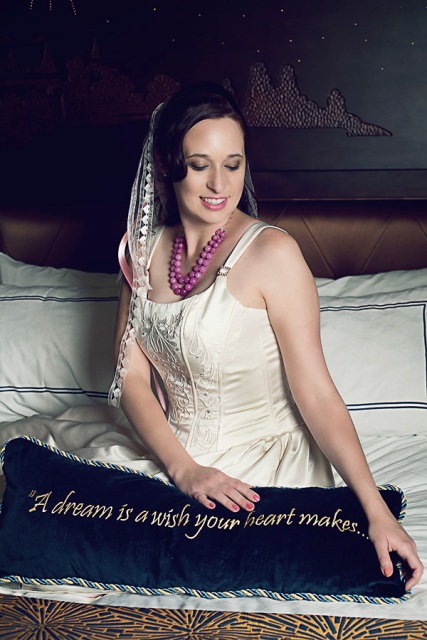 A few days ago I was cleaning up files on my laptop and came across the portraits I had taken two months before our wedding day, and I realized how happy I am that I made that decision. I love looking through my bridal photos just as much as I love looking through my wedding photos.
My bridal photos actually happened by accident! I was planning on doing a boudoir photo shoot instead, but there were a few reasons why it didn't quite work out. Since I already had the hotel and the photographer booked, we decided to just take bridal portraits. Now looking at the photos, I can't believe they almost didn't happen!
If you're not convinced yet, here are 5 reasons you should take bridal portraits before your wedding.
5 Reasons to Take Bridal Portraits Before Your Wedding
It will save you a lot of stress the day of the wedding. On the morning of our wedding, I was so LATE (despite my detailed schedule) and we simply didn't have time to take any bridal portraits. We ended up taking a few solo shots during our pre-Reception hour but still, it was really rushed. With my bridal portrait session, we had a couple hours to just relax and play around with different looks and poses.
Get to know your photographer. A lot of couples do engagement photos with their wedding photographer, but if that's not for you, consider bridal portraits. Getting together with your wedding photographer before the big day is highly recommended. You're going to be around them A LOT and they are going to be telling you to smile and look-this-way and pose-this-way … you might as well be friends, right?

Check out your ensemble before the wedding. Okay, I have a little confession to make … part of the reason behind my decision to have bridal portraits is because I wanted to see how my dress would photograph! It's a little silly looking back on it, isn't it? But I had found my dress at a secondhand shop and had it altered, and I was just really nervous about it! Well, needless to say my dress was amazing … but while I was looking at my photos I realized my look just wasn't complete. I decided I wanted a tiara! Before taking the portraits I was dead set against wearing one because I thought it was too cheesy. But after seeing my portraits, I realized I could find something small and sparkly to finish off the look I was going for. (Pixie dusted princess, of course.)
Do a hair and make up trial run. Whether you're doing it yourself of having it done by a pro, bridal portraits are a great time to do a trial run of your hair and makeup. I actually scheduled a makeup and hair trial with my wedding stylist before the bridal portraits. We tried a couple different looks before I found the one I loved – I'm so glad we didn't go through all that on the morning of the wedding! On the morning of the wedding I was confident I was going to get the exact look I wanted, thanks to my bridal portraits.
You'll learn which poses and angles work for you and which don't … and then promptly forget them the day of the wedding because there will be so many other things to think about.
Photo Credit: White Rabbit Photo Boutique. Hair and Makeup by Fairytale Hair and Makeup.
This article was originally published in November 2013 and has been updated.