Photo credit: White Rabbit Photo Boutique
Earlier this month I was honored to attend the vow renewal celebration for my friends George and Michelle! Long time readers may remember when I was a guest at their Animation Building wedding a couple years ago. George and Michelle loved their wedding so much (and wanted to correct a couple hiccups) so they decided to throw another party and renew their vows, in a big way! This Star Wars loving couple had a themed vow renewal including a really fun lightsaber battle first dance and an after party inside Disneyland park at Launch Bay.
All photos are my own unless otherwise noted.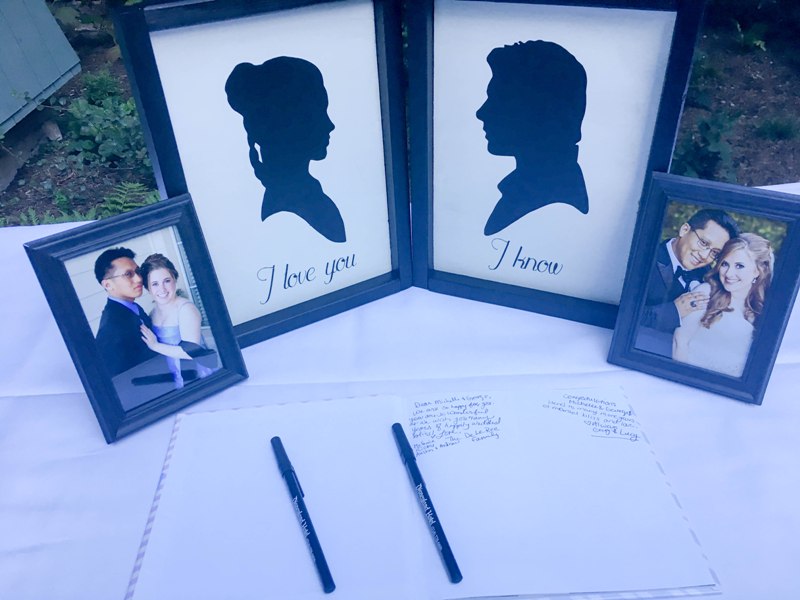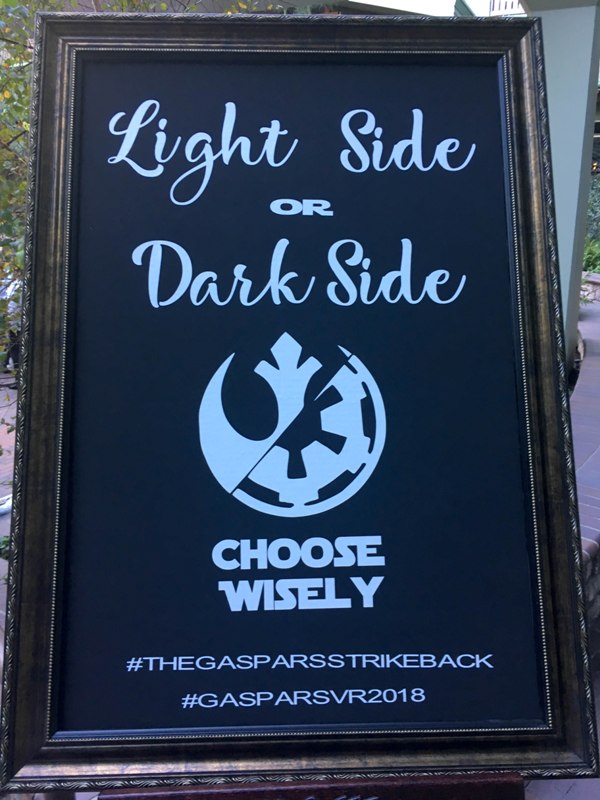 Not only was I asked to attend, but I was asked to be a part of the bridal party with Gelatoni. There were a lot of Duffy bears (and a couple Porgs) in attendance at this party, all dressed in their galactic best. It was so much fun! However, I don't have any photos of me walking down the aisle quite yet. I will update when I do!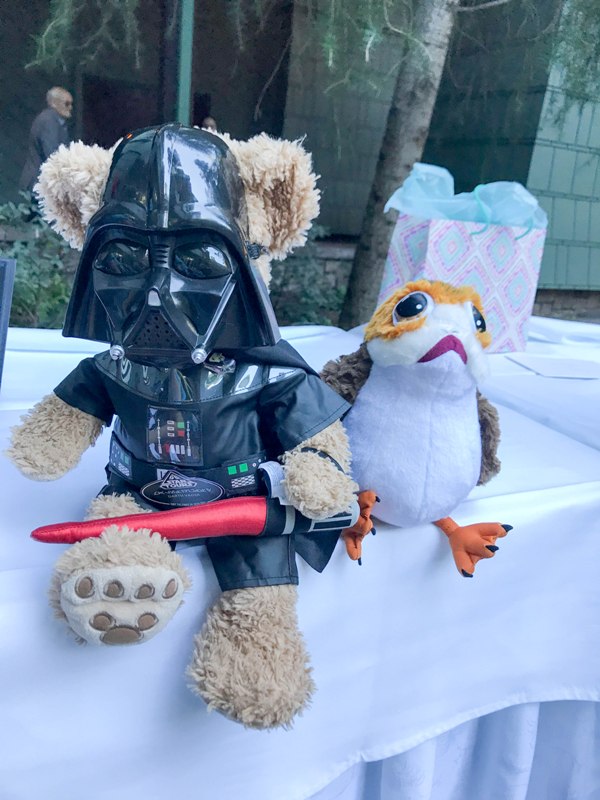 The afternoon ceremony took place at one of my favorite venues – Brisa Courtyard at Disney's Grand Californian Hotel. Brisa has a bit of an "Endor" feel so it was the perfect spot for their Star Wars ceremony.
George wore attire that resembled Han Solo, while Michelle wore a beautiful full length gown with a regal cape. VERY General Leia.
Their re-commitment to each other was very sweet and memorable. While Michelle poured her heart out regarding her love for George, George stayed in character and responded with a simple but meaningful "I know …"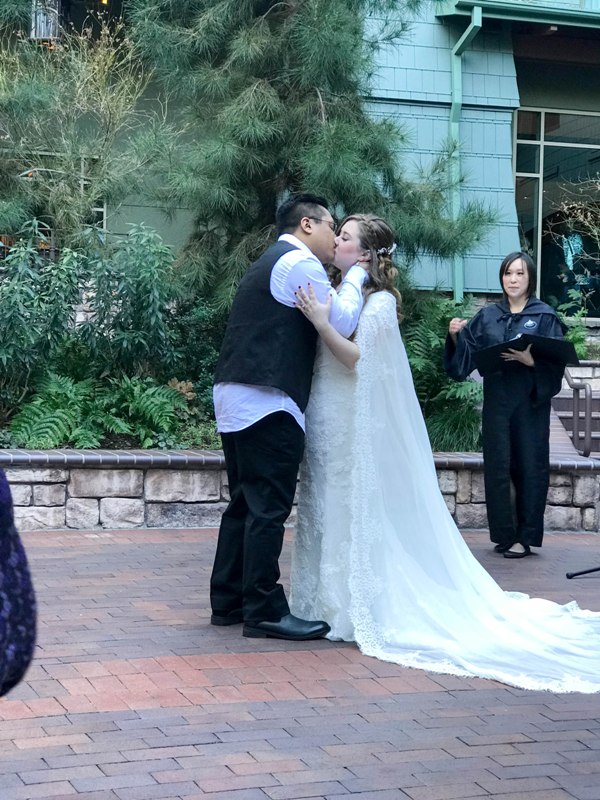 After the ceremony and bridal party photos, guests made their way over to the Sleeping Beauty Pavilion for the reception. The ballroom was decorated to honor the Light Side and the Dark Side, with strategic red and blue lighting as well as table names and centerpieces that represented the dark and the light.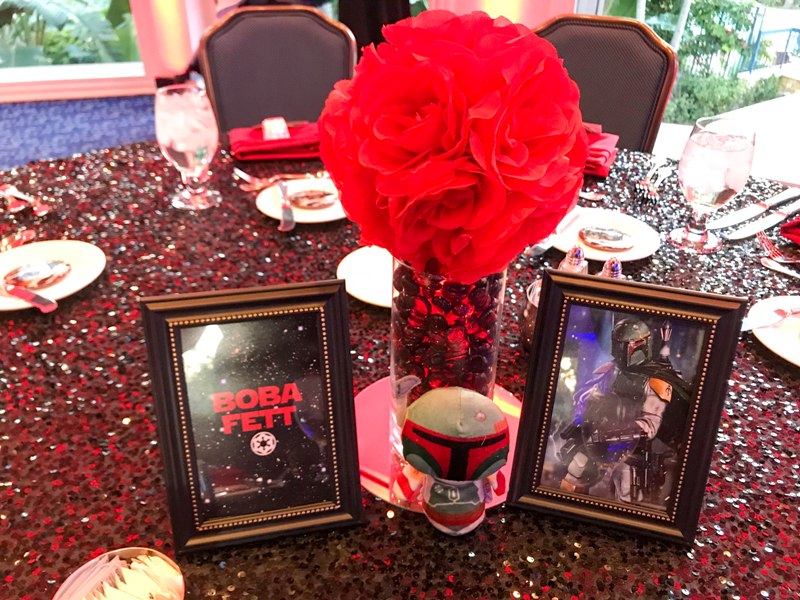 Fun custom cards and buttons, as well as a light cube, were waiting for us at our seats.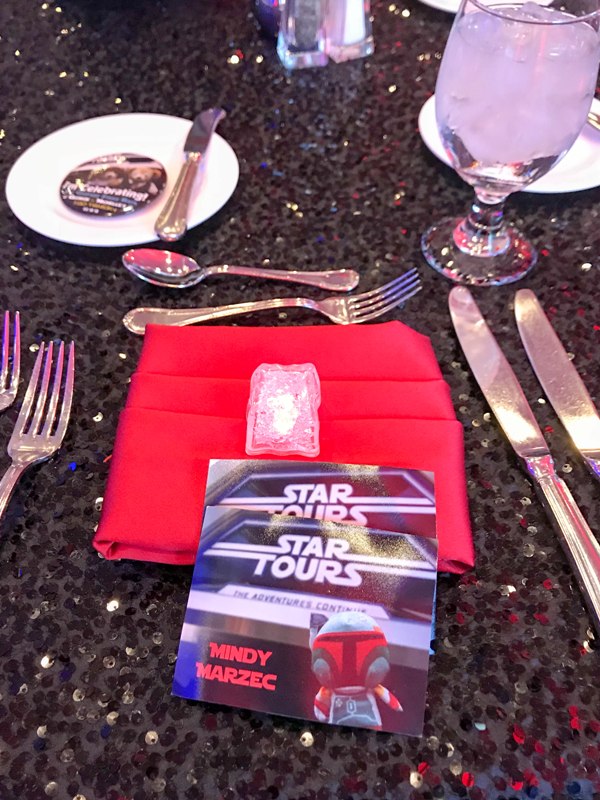 While we waited for the couple to make their grand entrance, we all admired the Star Wars themed cake! Including some LEGOs from the couple's personal collection and the Death Star topper is actually a bowl set for chip and dip!
They also had a caricature artist on hand, and a few fun activities like writing date night ideas on pictures of cookies and placing them in the cookie jar. ("Come to the Dark Side, we have cookies" … get it?)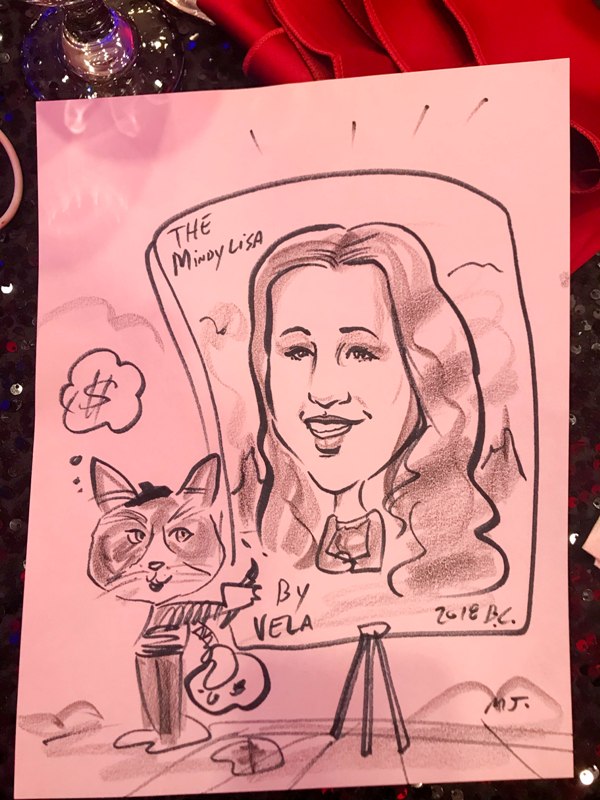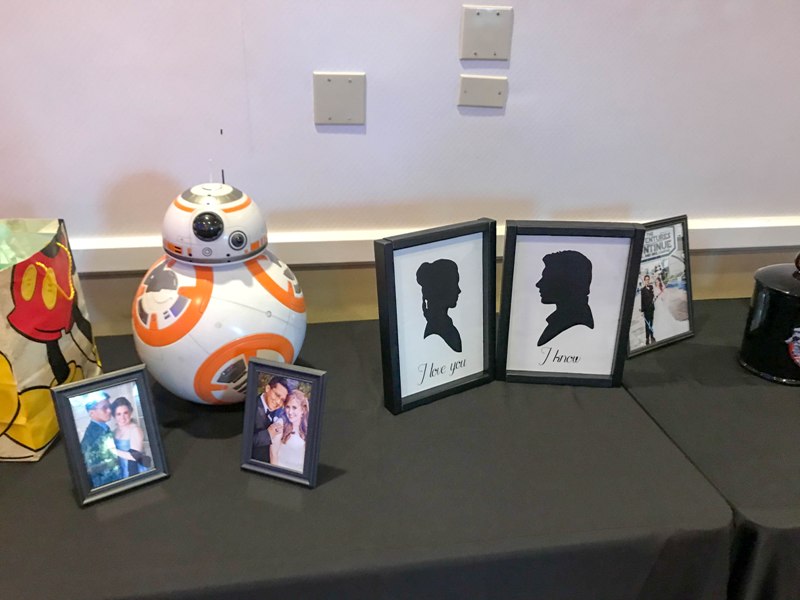 We also made our way over to the bar, which was also lit up in red and blue and featured signature drinks representing the dark and the light.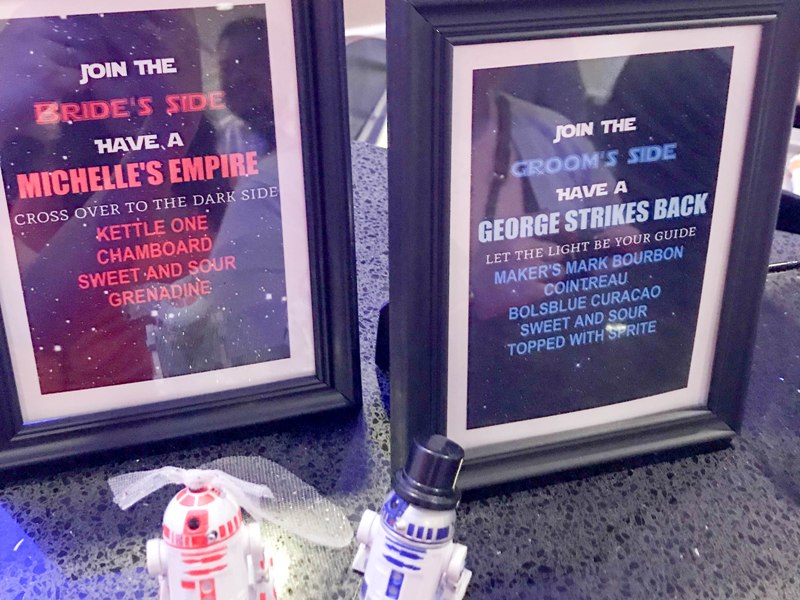 Once Michelle and George were announced, Michelle appeared in a black mermaid gown and veil wielding a red lightsaber. She and George battled between the dark and the light, but ultimately came to a truce with a kiss.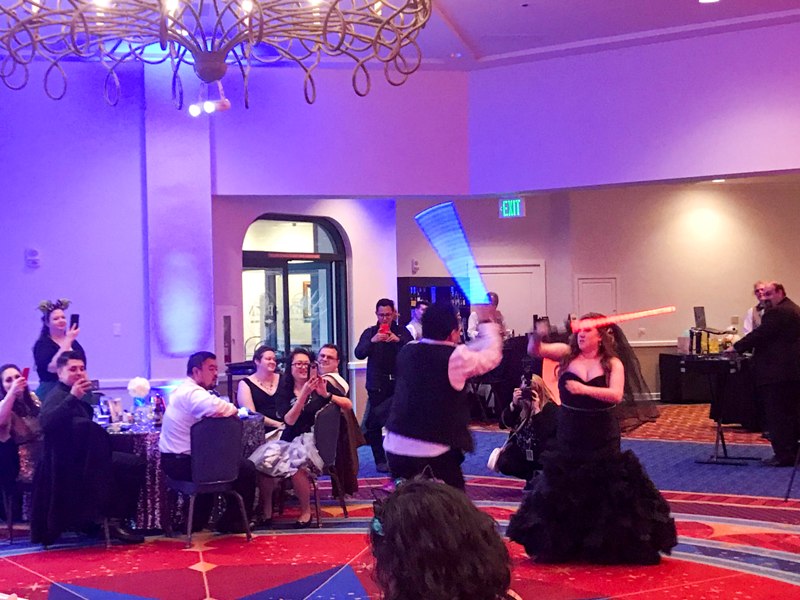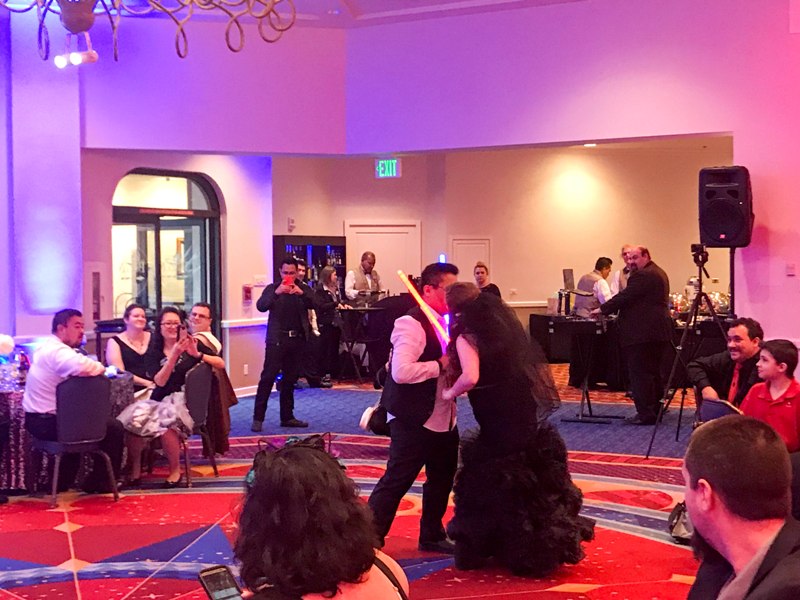 For our dinner we were treated to a bountiful buffet! Salads, bread, risotto, vegetables, short rib, chicken, and steak. They also had a separate dim sum buffet and you can't forget the dessert buffet, with colorful macarons and the special Darth By Chocolate dessert found in Tomorrowland.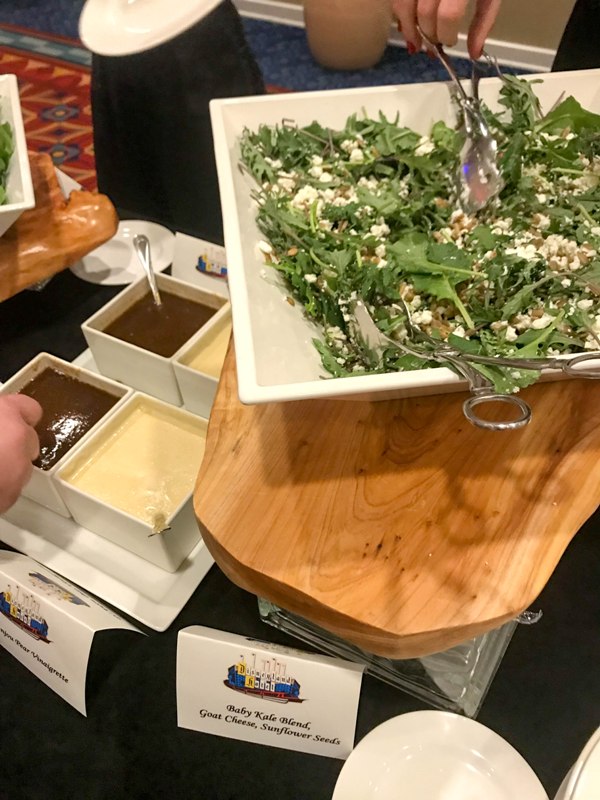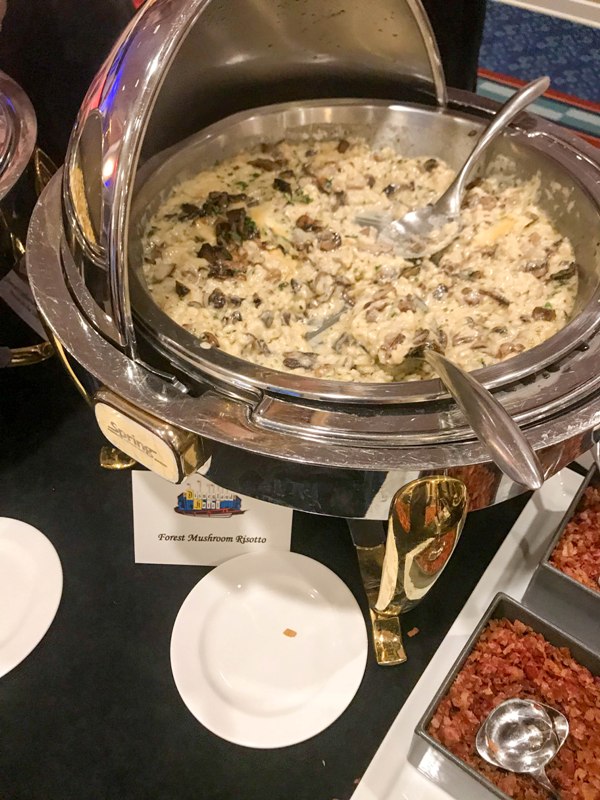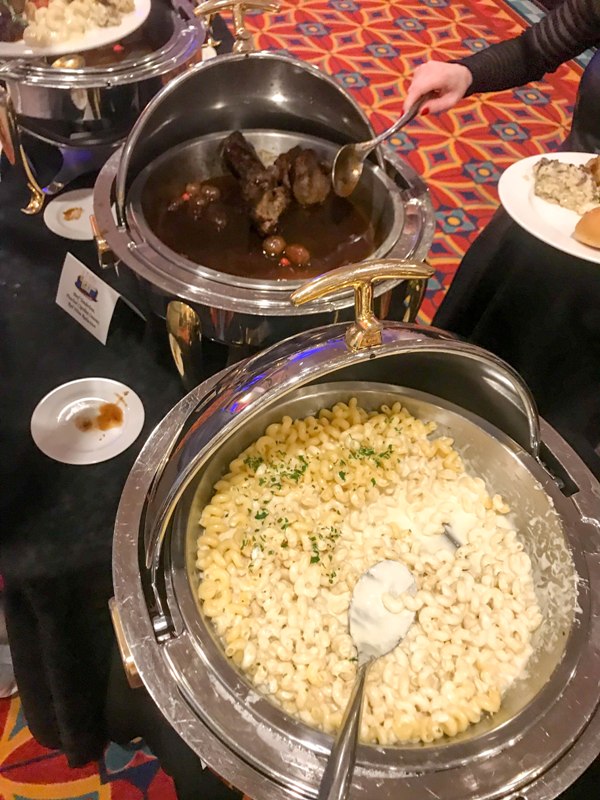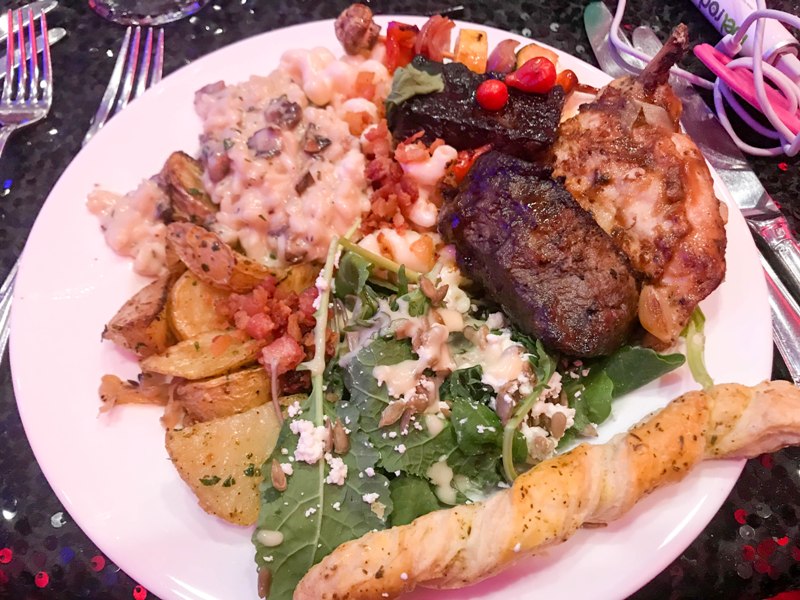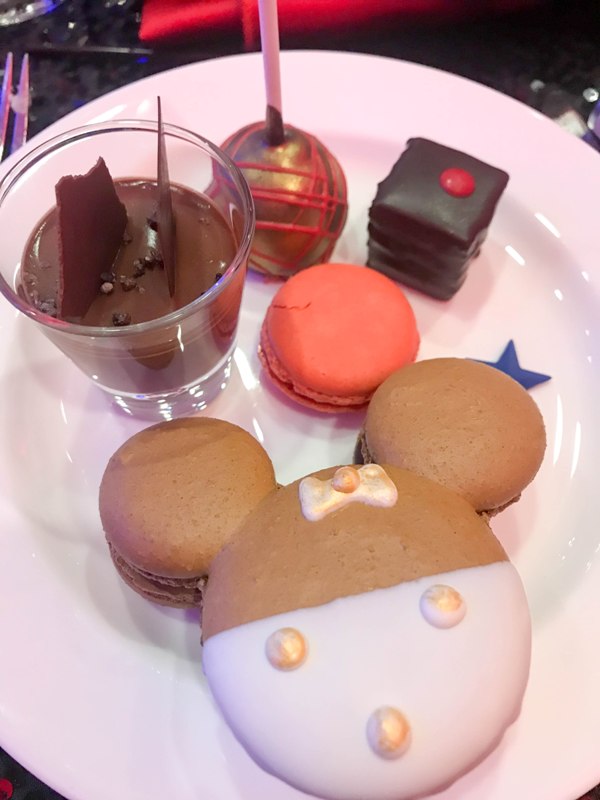 We spent the rest of the evening dancing and mingled with a special guest or two, until it was time to end the reception and head to the after party!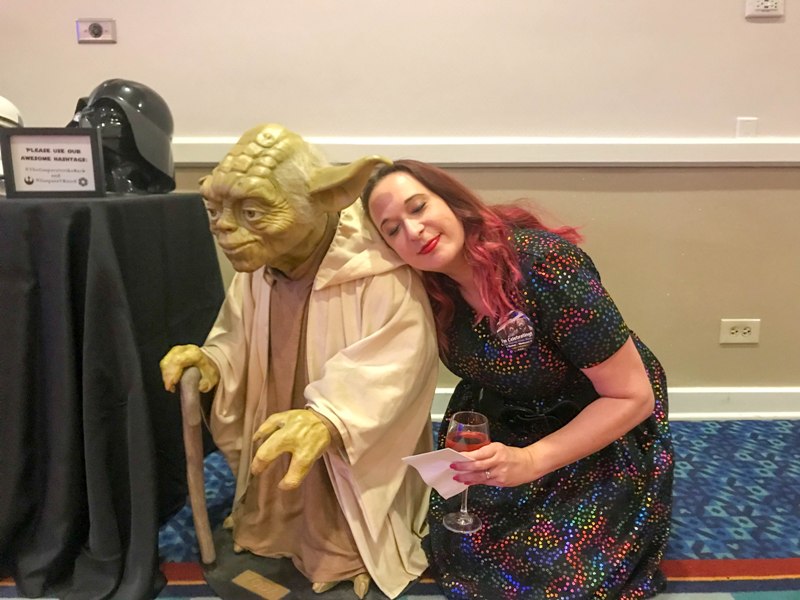 George and Michelle had a big surprise for us … we were headed into Disneyland! The after party took place at Launch Bay, the Star Wars themed exhibit area in Tomorrowland. Here we continued the celebration with more drinks and dancing, bites of food (including Mickey prezels), special character visits, and private rides on Star Tours and Space Mountain. You can read all about this special after party here.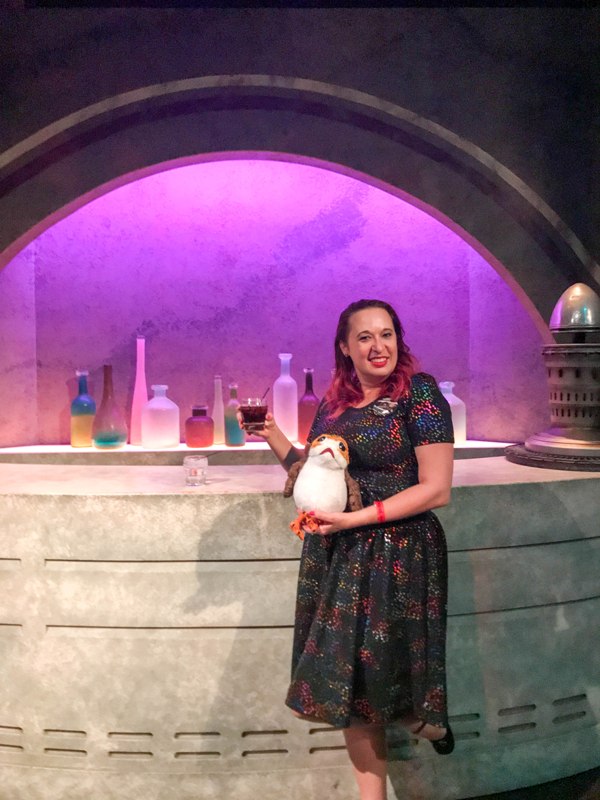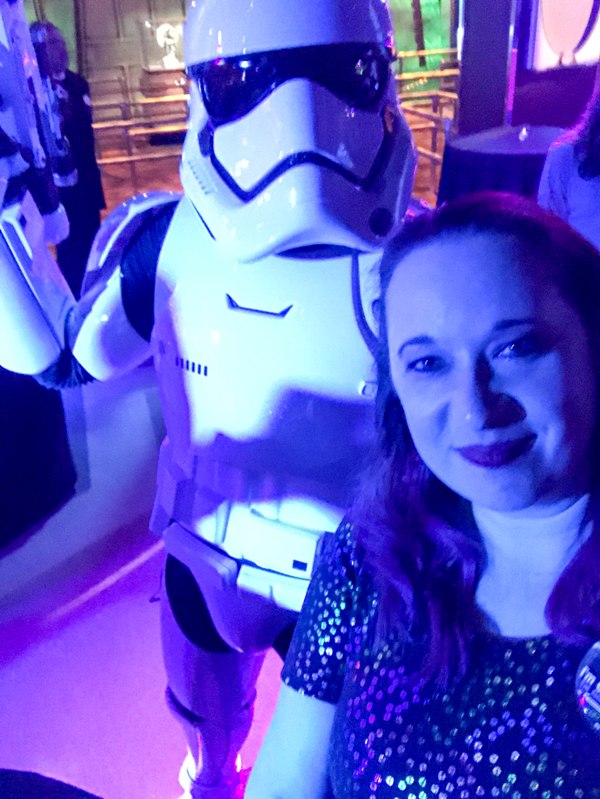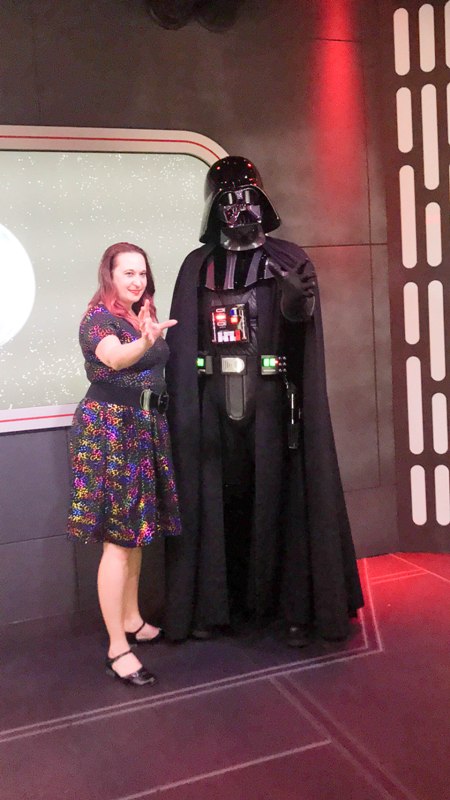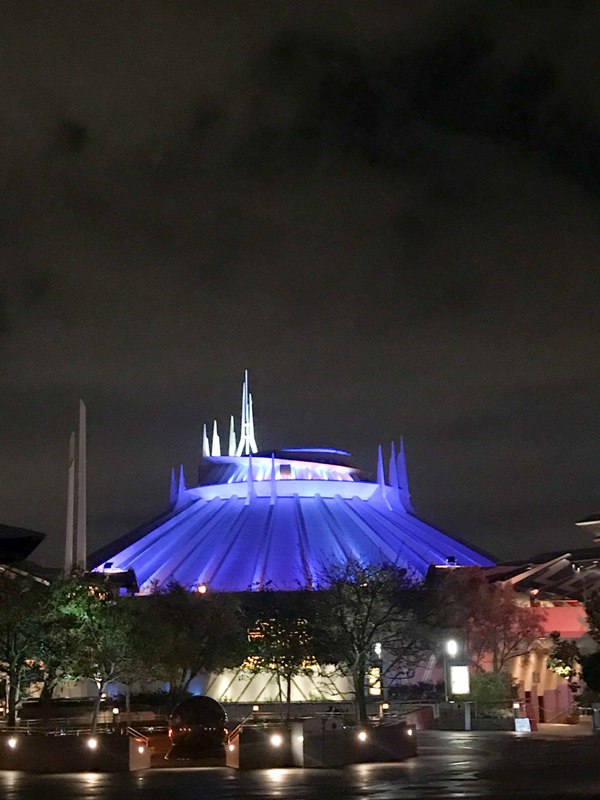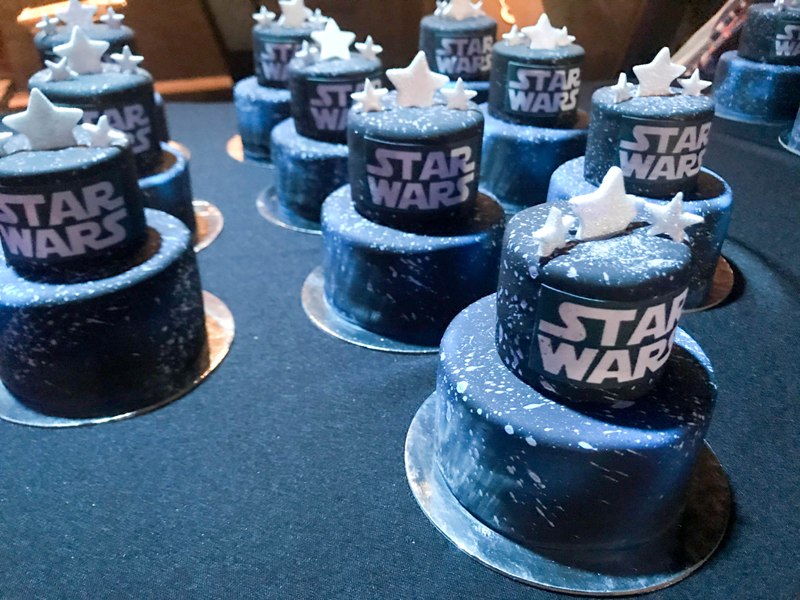 Once the party ended at 2am, we were escorted out of a very quiet Disneyland with our own mini cake favor. What a magical experience!
Congrats once again to George and Michelle, and thank you so much for inviting me to be a part of your very special celebration!