This post contains affiliate links.
Today we have a really cute and unique tutorial for you from Disney Bride Kelli. Kelli used Walt Disney World park maps to make a collage on her wedding shoes! This is one of those easy projects with a ton of impact. Thanks for sharing this DIY tutorial with us, Kelli!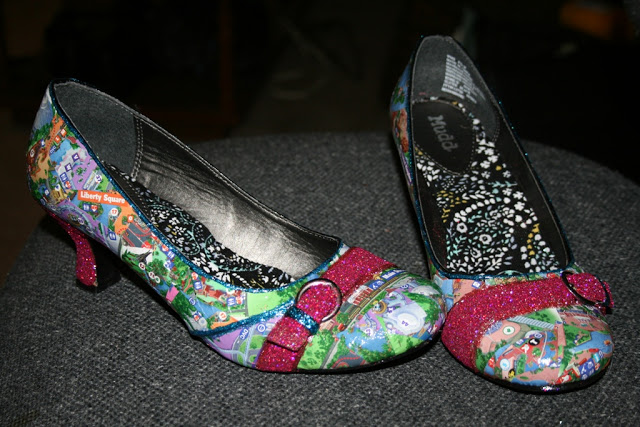 What you need: 
Shoes
Scissors
Mod Podge
Paint brushes
Extra fine glitter
Fabric paint (optional)
Disney park maps (or comics, or pages from a book… whatever you want)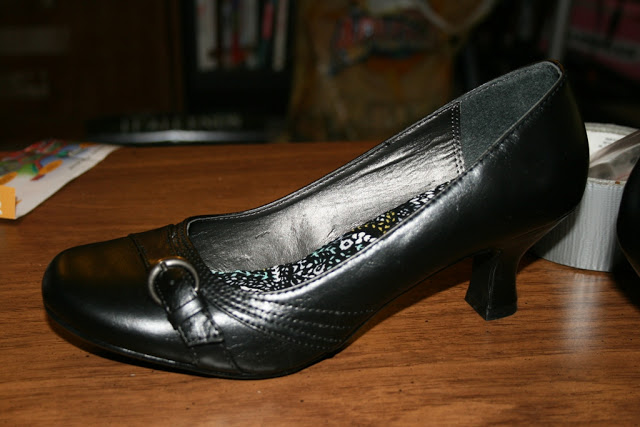 First find a pair of shoes. Any shoes will do. You may have a little more trouble with suede or fabric though. And if it's a really shiny plastic, you may want to rough them up with sand paper.
Cut up your park maps… some small pieces and some larger pieces. I find that it helps to have a lot of triangles mixed in with random shapes.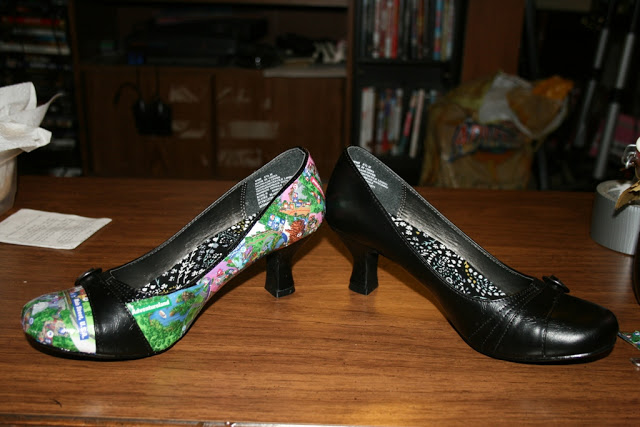 Use paint brushes to brush on the Mod Podge (it's glue) and attach map pieces to shoes. Use the pointy end of your paint brush to poke down any bubbles or wrinkles that come from the paper being wet from the glue (the paint brush won't stick as much as your finger might).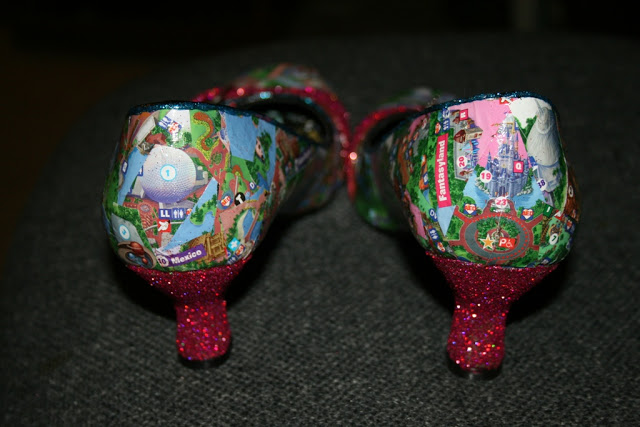 After you finish with the map pieces, brush Mod Podge onto whatever surface you want to put glitter on… like the heels. Pour the glitter over. Let dry and then do it again in a couple hours, or let dry overnight. Repeat as many times as needed until you're happy with it. After all layers of glitter are dry, use a clean brush to brush away any wayward glitter.
Then Mod Podge over the map pieces one more time just to make sure it's all sealed tight. The Mod Podge will dry clear!  If you want, you can use fabric paint around any edges to clean them up.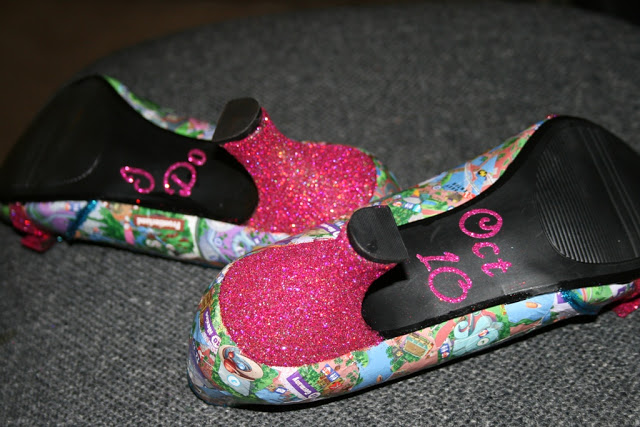 The stickers on the bottom are actually just scrap booking stickers.
***
What do you all think of this cute DIY?  Who has the urge to run out and make Disney park map shoes now?  *raises hand*