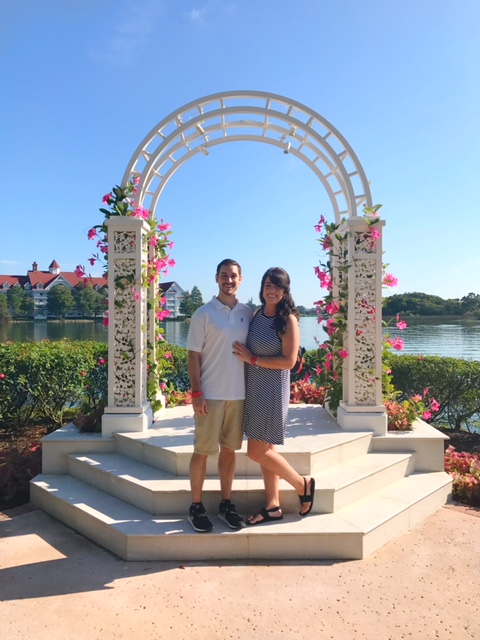 Disney Bride Nicole W is having a Walt Disney World wedding at the Wedding Pavilion and American Adventure Rotunda in November 2018.
Once my fiancé and I made the decision to have a Disney Fairy Tale Wedding at Walt Disney World, we found it very difficult to figure out how to start the wedding planning process.  At most wedding venues you call to see the venue, select an available date, and book your wedding- simple! Once you decide on a Disney wedding, booking a date becomes a little bit more complicated.  We could not find many places to go that guide you through this pre-booking process, and even the Disney Fairy Tale Weddings website doesn't give too much information about how to begin your planning, and what the upcoming weeks/months before you book your date will entail. Here are the top three things you should know about planning before you actually book your date!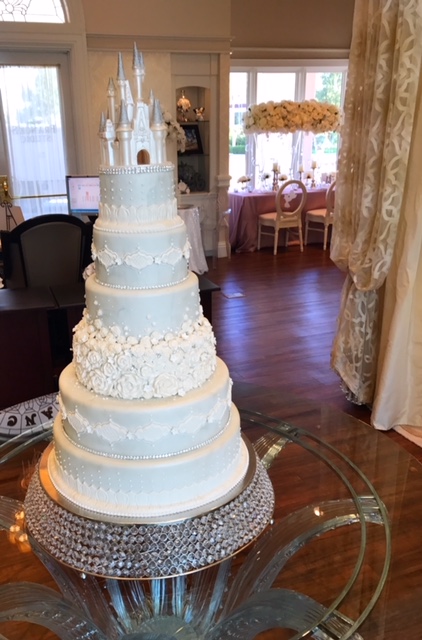 1. You cannot inquire about a Disney wedding until 16 months before your desired date
When Chuck and I first thought about a Disney wedding, we did some online research. We found that besides browsing the different wedding packages, looking at some pictures, and reading the Disney Wedding's blog, all you could really do to get the process started was request a free brochure, or call the number they provide you with. Once we were able to speak with a Cast Member, they let us know that couples cannot inquire about their own Disney Fairy Tale Wedding, or speak with a wedding consultant to get more information, until 16 months before your desired wedding date. Since we wanted to have our wedding in November 2018 we were not able to speak with a wedding consultant until July 2017. Now, if you're a bride-to-be you know this wait is HARD when all you want to do is start planning! I can remember Chuck and I anxiously waiting those few weeks until we were able to finally learn more about the Disney weddings and what they entail. Knowing ahead of time that you cannot move forward with your Disney wedding planning until 16 months before is beneficial for any Disney bride and groom, especially if there is a specific time of year or date you have in mind for your wedding!
2. Disney Fairy Tale Weddings offers venue tours
Once we were 16 months out from our desired wedding date and able to speak with our wedding consultant, she let us know we could book a venue tour to help us make some decisions about locations for our wedding! Disney has so many different locations for wedding ceremonies and receptions, and while you can always look at pictures online it is so helpful to actually see the locations in person! When you go for your venue tour, you meet with your wedding consultant and discuss the vision you have for your wedding ceremony and reception. Would you like an indoor or outdoor ceremony? Do you want a ballroom reception? How many people are you having? Is a certain location, Disney park, or view important to you? What are the minimum/maximum guests counts for certain locations? After you discuss the logistics and your preferences for your wedding, your consultant will show you some options and you are able to choose a few that you would like to see in person! Your consultant will drive you to these locations which can also sometimes give you a behind the scenes look at some of the parks!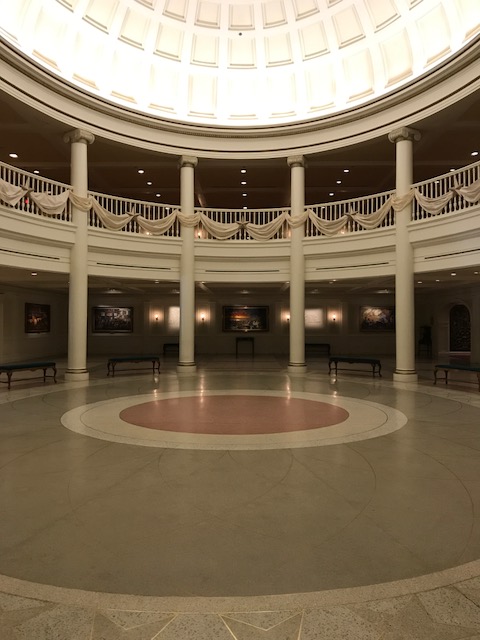 For the reception location we chose, American Adventure Rotunda, our wedding consultant took us "backstage" in Epcot where typically only the cast members can go, and we entered Epcot right next to American Adventure! That 'behind the scenes' look was an exciting bonus to our venue tour! Once you actually see the ceremony and reception spaces in person, it is such a big help in visualizing your wedding day! It is also is nice to be able to ask questions or express any concerns you may have with your wedding coordinator right then and there. Depending on where you live, it may seem like a lot to book a whole trip to Disney just to look at venues but it is totally worth it! Chuck and I felt so much more at ease after we had a look for ourselves. Disney may also offer you resort and park discounts if you are coming down for a venue tour – another bonus!
Tip:  If you don't live in or near the Orlando area, your venue tour trip could be the perfect time to do a trial with a cosmetologist for hair and makeup, or meet with other vendors like photographers, videographers, or officiants.
3. You cannot officially book your Disney wedding until a year in advance
The final thing we hadn't realized was that booking a Disney wedding is not exactly like booking a wedding anywhere else. Because Disney has so many different wedding packages, locations, and times, they try their best to accommodate all couples. There definitely could be times where multiple couples are getting married in Disney on the same day, in different locations or at different times! There could also be other couples trying to book the same location at the same time! For this reason, once you submit your desired locations and date, you must wait until a year prior to that date to know if you are able to officially book your wedding with your chosen location and time. Your wedding coordinator may even ask you to give them a few alternative locations or times in case your first choice doesn't work out. The wedding coordinators do their best to accommodate all of their couple's wishes but waiting until a year out for confirmation can be difficult!
The wait before formally booking our wedding was by far the most stressful time of planning for us!  After our venue tour we had to wait almost three months to officially find out if we got the date and location we wanted. During this time, we felt we couldn't move forward with any of our other wedding planning until we knew our wedding was a definite. We were so nervous we would have conflicts with our desired location and times but in the end, everything worked out exactly the way we wanted and planned!