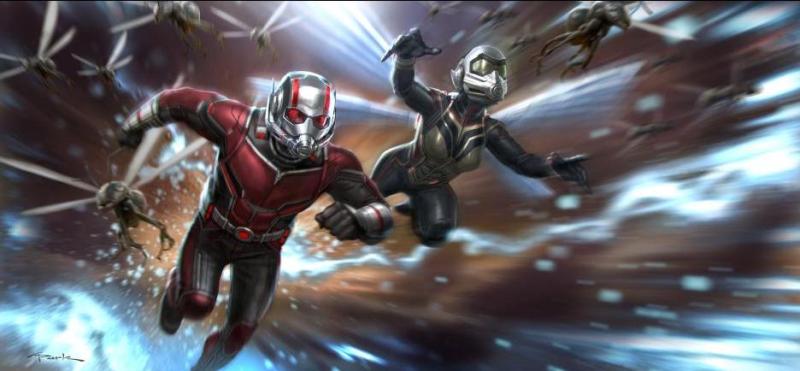 ANT-MAN AND THE WASP is the third Disney/Marvel movie of the year, but this one has a very different vibe than the first two. BLACK PANTHER was pretty heavy, and AVENGERS: INFINITY WAR was … depressing. ANT-MAN AND THE WASP is just what Marvel fans need to lighten the mood a little bit.
Here is the official description from Disney:
From the Marvel Cinematic Universe comes ANT-MAN AND THE WASP, a new chapter featuring heroes with the astonishing ability to shrink. In the aftermath of CAPTAIN AMERICA: CIVIL WAR, Scott Lang grapples with the consequences of his choices as both a Super Hero and a father. As he struggles to re-balance his home life with his responsibilities as Ant-Man, he's confronted by Hope van Dyne and Dr. Hank Pym with an urgent new mission. Scott must once again put on the suit and learn to fight alongside the Wasp as the team works together to uncover secrets from the past.
"Who is the Wasp?" Featurette

I have a special place in my heart for Ant-Man since it was the first Disney/Marvel movie I watched. Plus, Paul Rudd is one of my favorites, and now it's safe to say Evangeline Lilly is also one of my favorites. It's wonderful to see Marvel's first female title role and The Wasp is a great choice. She was born to wear the suit!
ANT-MAN AND THE WASP also brings the return of Michael Douglas as Hank Pym, and we dive deeper into his character as well as his wife (Janet, played by Michelle Pfeiffer) who, as we found out in the first film, was lost in the Quantum Realm. The main plot of the sequel is figuring out how to rescue Janet and safely bring her home.
But their mission is hijacked by a few new characters – Dr. Bill Foster, played by Laurence Fishburne, and Ava aka "Ghost," played by Hannah John-Kamen. Ava needs Dr. Pym's technology to keep herself from fading away forever. In another story line, Sonny Burch (played by Walton Goggins) is also after the same technology for himself. At the same time, Lang is trying to keep the FBI (led by one of my comedic actors, Randall Park) at bay since technically he's supposed to be under house arrest. There's a lot going on!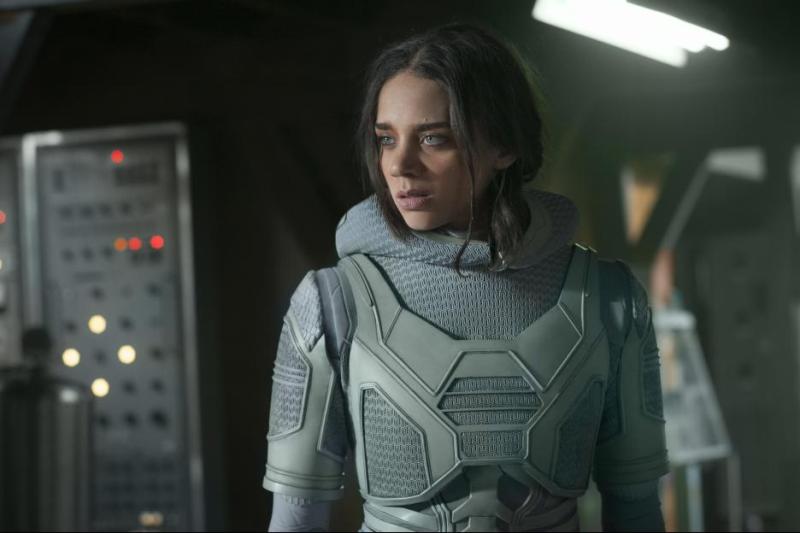 Luckily the writing staff – which includes Rudd as well as Erik Sommers and Chris McKenna, former Community writers – keep the movie pacing tight and quick. The movie features lots of light-hearted moments, including sweet scenes with Lang and his daughter and scenes where Lang has cordial interactions with his daughter's mom and stepdad, and some very funny moments. Luis (played by Michael Pena) is back and so are his hilarious stories.
In between funny quips you'll find lots of action. It's starts almost immediately, with The Wasp shrinking down and battling among kitchen utensils, straight through until the end where there's a car chase involving a giant Hello Kitty PEZ dispenser.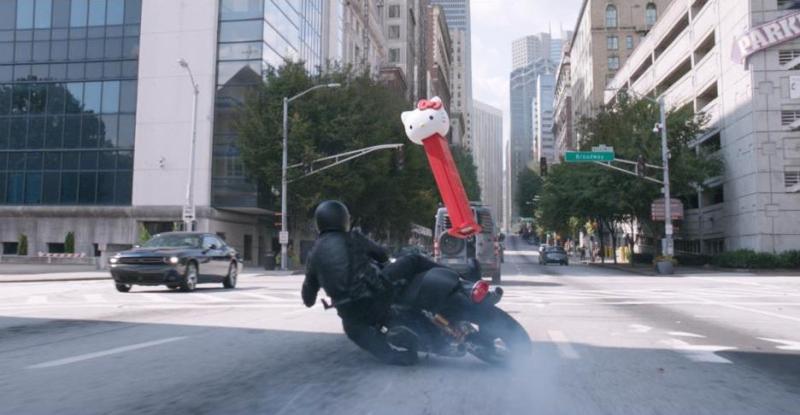 If you're seeking a feel-good action/comedy movie for the summer, this is it. Be sure to stay for the mid-credits AND post-credits scenes! The mid-credits scene is especially … fascinating.
ANT-MAN AND THE WASP is rated PG-13 and is in theaters on July 6, 2018!