Last year I had the great pleasure of attending my friend's retirement party! My friend Marjorie had worked hard all of her life and I knew she had a rough commute (over an hour each way!), so I was very happy to celebrate her new found freedom. There was no better theme for her party than the movie Tangled. I'm sure we've all felt a little trapped at our jobs sometimes … and after years and years, the freedom feels so good! Marjorie's daughter Wendy is the one who threw the Tangled Retirement party in her mother's honor and made all the cute decor you're about to see. I keep telling Wendy she needs to become a party planner or open an Etsy shop or SOMETHING because she's so darn creative.
The venue was Naples Ristorante at Downtown Disney, Anaheim. I also held our Welcome dinner here the night before our wedding and I recommend them highly. The food is good and their event staff is a pleasure to work with.
The lanterns were made with parchment cardstock with a printed pattern, and the base is an inverted garden pot spray painted bronze. The purple and yellow faux flowers were cut from a larger arrangement. Pasqual greeted everyone on the welcome table! I didn't take a picture of it, but the guest book was a hardcover book for Tangled, and we all wrote our well wishes on the inside cover!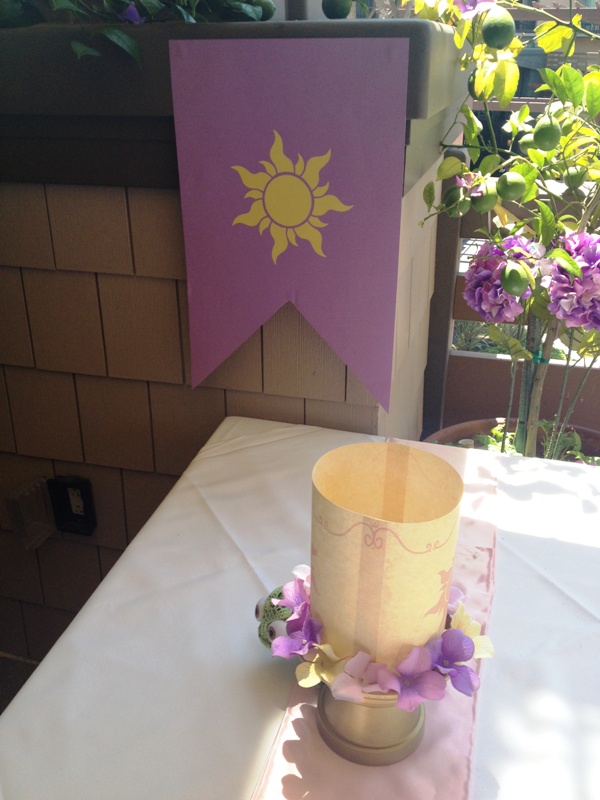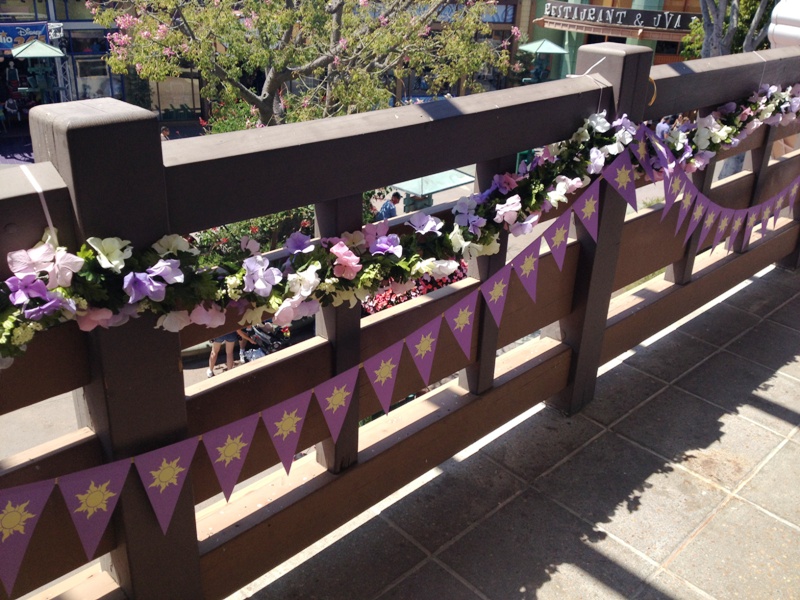 The banner was made using a stencil and the floral garland was made by attaching the same faux flowers to some plain greenery garland. Wendy even painted some of the flowers so they were the correct colors!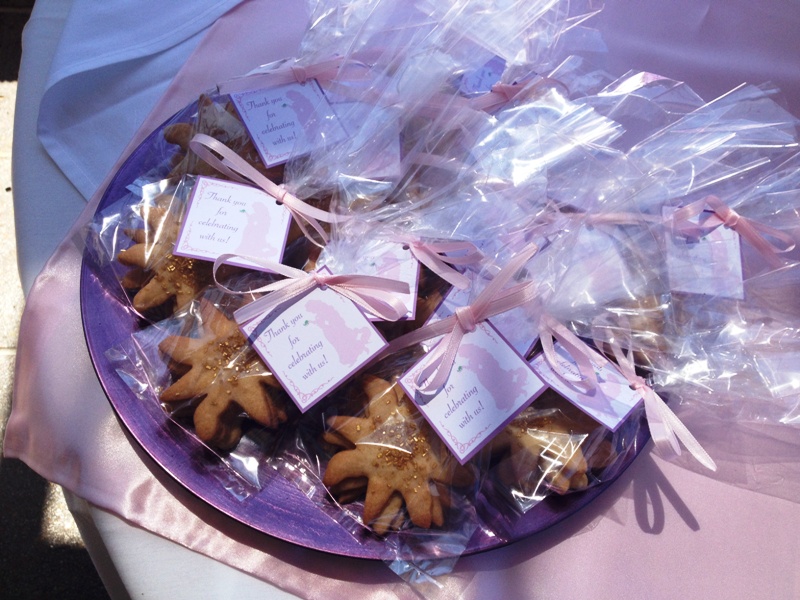 Wendy is a wonderful baker so of course there were unique and yummy snacks! These are golden flower cookies with gold sugar sprinkles in the center.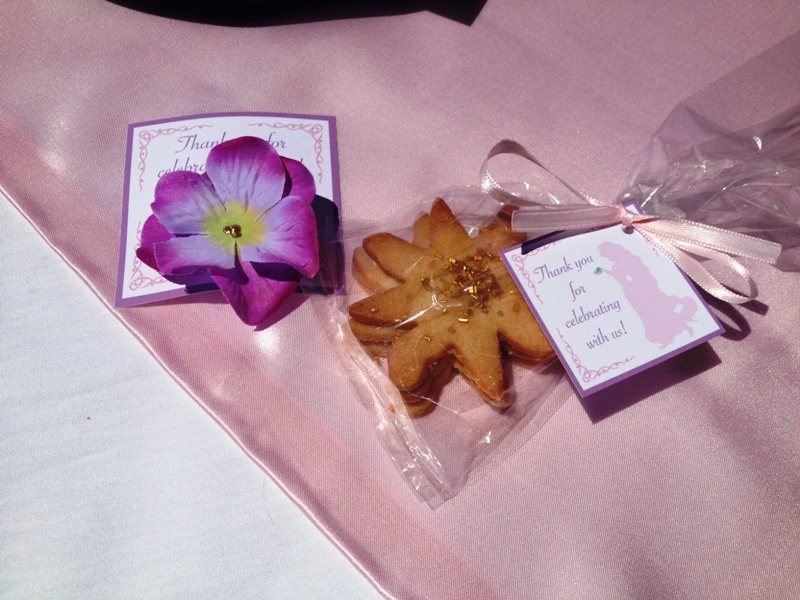 Wendy also used the faux flowers to make little hair clips. Can you spot the hidden Mickey?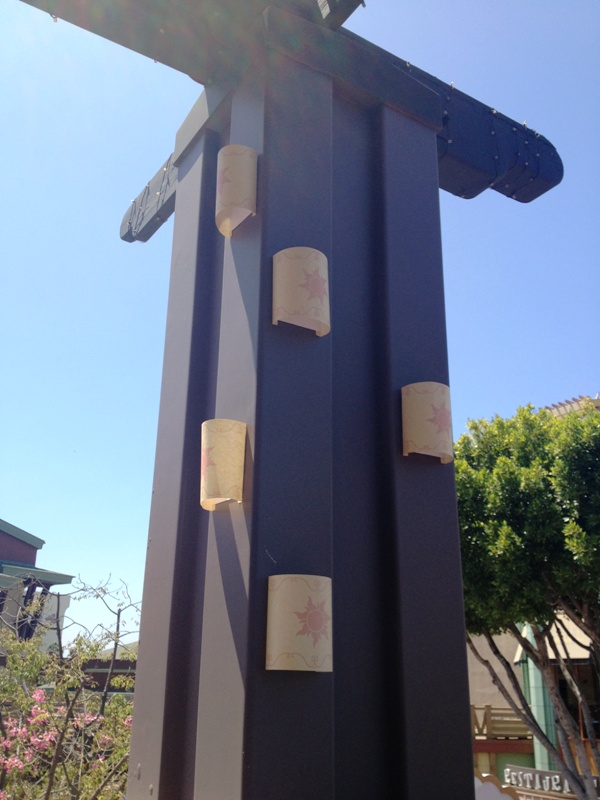 Lanterns decorated the side of the support beams. The staff at Naples is great about letting us be creative with our decor.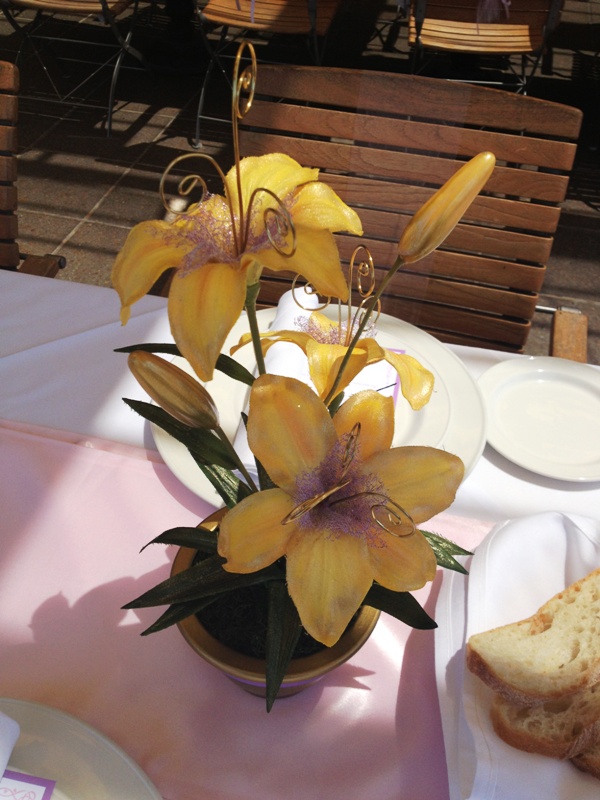 Each table had a Golden Flower centerpiece, made by adding some glitter to the faux lilies and shaping gold floral wire for the center.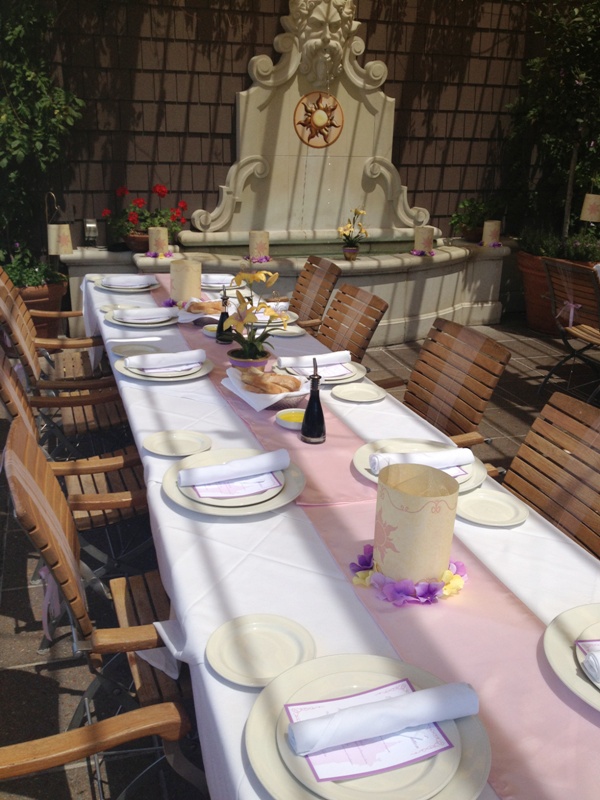 There were even custom menus printed for us, with Rapunzel's tower in the background.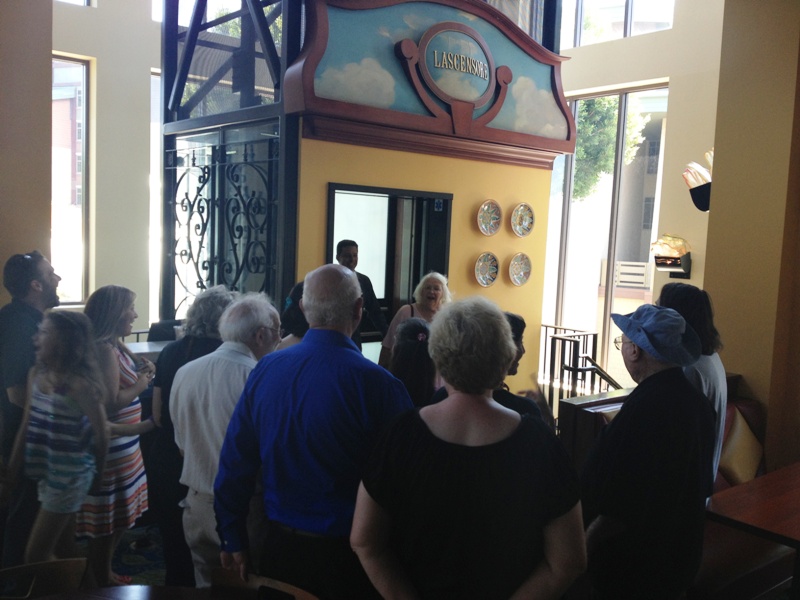 I tried to snap a photo of the guest of honor arriving to her SURPRISE retirement party! She was very surprised!
Even though this was for a retirement party, a lot of these decor ideas could be used for a birthday party, baby shower, or just every day decorations. Who wouldn't want a Golden Flower centerpiece on their dining room table?