Feeding off the list in my last post, let's talk about wedding day colors and style.
Two of my favorite things in the world are pink and glitter.  If something is pink and glittery, I own it.
Much to my dismay, Mr. BFT did not want a pink glittery wedding.  But, he did allow me the pink.  As long as it's not TOO pink.
So I immediately starting thinking about accent colors.  I first thought about pink and Tiffany blue, but a friend of ours did similar colors at their wedding a couple years ago and I would hate for her to think I copied her.  So after flipping through magazines for inspiration, I was drawn to pink and orange.
Not long after I starting thinking about pink and orange for our wedding colors, Pantone announced their colors of the year.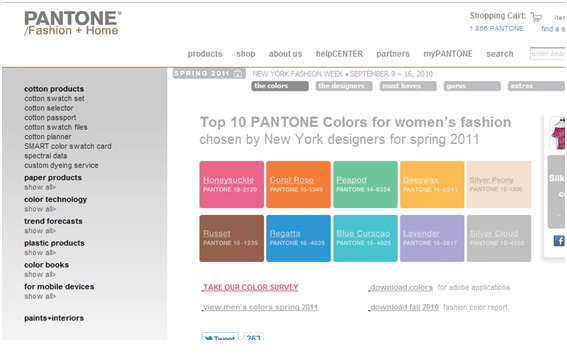 Whaddya know?  Those first two colors look an awful like pink and orange!  I took at as a sign and finalized our wedding colors.  Yes, not just boring pink and orange, but Honeysuckle and Coral Rose, with BEESWAX as an accent color (said with a snooty rich-lady voice).
Now that colors were selected, I began thinking about style and themes.  I drew inspiration from our location, the Rose Court Garden.
I thought it would be nice to carry the garden theme over to the reception, so that is what we decided on!  I am picturing lots of fabric flowers, topiary, candles, and soft lighting.  (Yes, I am hoping to make all our flowers for the ceremony and reception out of fabric – that idea/chore will be getting a post of its own, soon.)
Here is an inspiration board I made on weddingwire.com using various photos from around the web.  I'm kinda obsessed with making inspiration boards so expect to see more of these.