Completing these end of the year review posts is always a humbling experience. Sometimes, I feel like I'm so boring and I'm not doing anything with my life. Then I look back through my calendar and my blog posts, and I'm amazed at how much adventure I can pack into 365 days! 2015 was a wonderful year, filled with lots of really amazing memories and new experiences with my husband, family, and friends. I traveled a lot this year, and spent A LOT of time at Disneyland. I tried new things, and experimented with new business ventures. I made new friends and became closer to old friends. I really couldn't ask for anything more.
My word for 2015 was focus, and looking back I can tell how much this theme shaped my year. At the end of 2014, my blogs were all over the place. In 2015, I focused on the things you all seem to be most interested in – Disneyland, weddings, and travel. I'm confident my rebrand in early 2016 will help me narrow in my focus even more. Thank you for being a part of this journey with me.
I would love to hear about your 2015 highlights, so please share them with me in the comments!
January – 2015 started off with a bang! My January was crazy, starting with the inaugural Star Wars 10k and then immediately driving to Las Vegas for Affiliate Summit West. I loved the Star Wars 10k, it was my favorite RunDisney race yet, and I can't wait to do it again in a couple weeks!
January's most popular post: How to Start Training for a runDisney Race When You Have Never Run a Day in Your Life!
February – February was a little calmer, but still fun! I hosted a Galentine's Day party in conjunction with Disney and other awesome sponsors. I invited my closest girlfriends over to make our own mouse ears and drink champers. It was SO fun! I also attended the first Lovesick Expo in Los Angeles and hung out with some of my favorite wedding vendors. Towards the end of the month Tim and I attended an Annual Passholder party at Disneyland where I met PRINCE JOHN!!!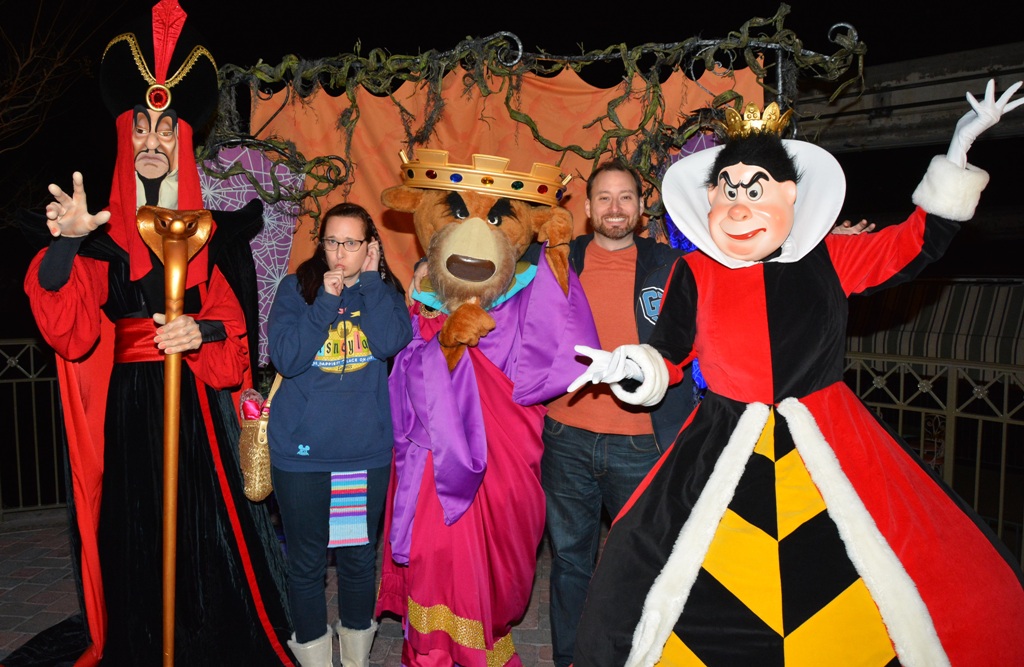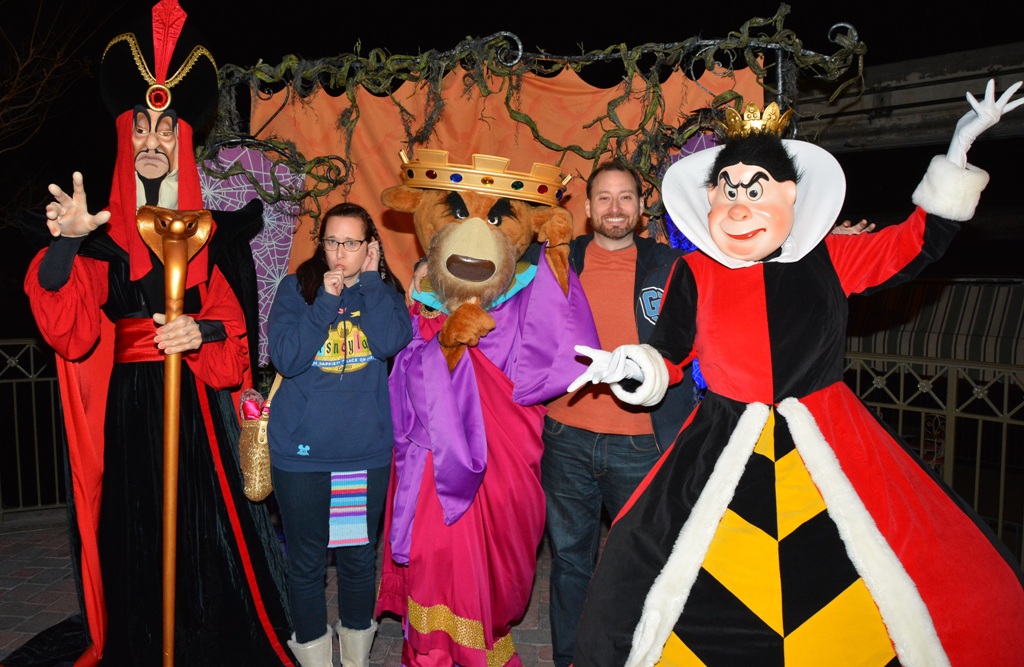 February's most popular post: Stitch Fix #5 – Spring & Summer Style
March – March was another fun month filled with old and new adventures! First up was the Spring Dapper Day, which was cold and rainy! But bad weather can't put a damper on Dapper Day fun! A couple days later I attended the Indiana Jones Passholder anniversary event at Disneyland, and I also visited Magic Castle for the first time!
March's most popular post: What to Expect at the Disneyland Annual Passholder Events
April – April was an interesting month. I was so honored to be asked to join my friends Chris and Mary on the PodCrash panel at Star Wars Celebration, and it was a lot of fun! Unfortunately there was a dark cloud over the day, but as a result I wrote a heartfelt and honest post that ended up reaching a lot of people and hopefully, maybe, helping others. Towards the end of the month was another fun Pinup Parade in the Park!
April's most popular post: I was Sexually Harassed at Star Wars Celebration
May – May was, in a word, INSANE!! I was gone for half the month on the trip of a lifetime! First I spent a couple days in Mexico with Mr. BFT's family. While they stayed in Mexico, my family vacation was cut short because I attended the Disney Social Media Mom's Celebration! This was a total dream come true for me … not only did I somehow earn an invite to this exclusive event, but I also got the opportunity to visit Walt Disney World for the first time! It was truly an amazing experience, filled with new friends and memories I'll never forget. I'm embarrassed I have yet to get past Day One of my Walt Disney World recap (Part One and Part Two), but the rest is coming soon … I promise! May ended with a surprise – my friend Alan had an extra ticket to the very hard to get into U2 concert! We were super close to the stage and it was one of the best shows I have ever seen. Thank you, Alan!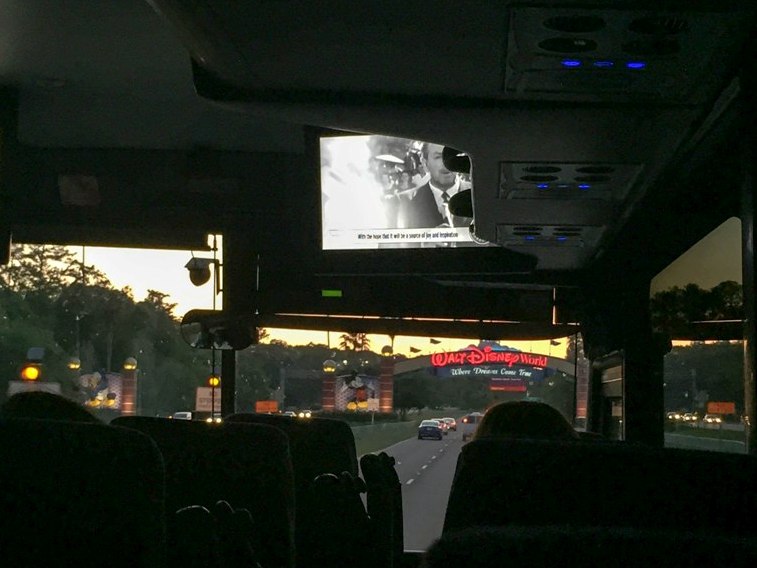 May's most popular post: Brilliant Idea: Have a Unity Paint Ceremony at Your Wedding
June – In early June I was invited to a media preview of the Hello Kitty Friendship Festival; my friend Marcia and I had so much fun! Mid-month Mr. BFT and I joined my family in Monterey Bay along the central coast of California to visit my little brother's new college campus. We took a leisurely drive there and back, hitting up some popular landmarks along the way, including San Luis Obispo wine country, Madonna Inn, Hearst Castle, and Big Sur.
June's most popular post: 7 Bridal Makeup Tips from a Disneyland Bride
July – The highlight of July was Disneyland's 60th anniversary! It was fun to be there on the exact day. And the day after, I attended my first Disneyland wedding of the year, for Sylvia and Jeff! They had a lovely wedding day and I'm honored to have been a part of it. At the end of July I received an unexpected treat … a friend invited me to Club 33 for her birthday! We had such a fun afternoon.
July's most popular post: A True "Guest" Post – Sylvia and Jeff's DIY Disneyland Hotel Wedding
August – The highlight of August was defintely the semi-annual D23 Expo! This is such a fun event, I wish it came around every year instead of every other year!
August's most popular post: Here's What We Know About Star Wars Land So Far
September – September was another busy month, with the highlight being my birthday! Luckily my birthday fell on Dapper Day weekend this year, which was the perfect excuse to spend a long weekend at Disney's Grand Californian Hotel & Spa. I also completed the Disneyland 10k over Labor Day weekend, and spoke at the Entertainment New Media Conference. At the end of the month, I attended my first Mickey's Halloween Party with my friends James and Valerie and their two adorable kiddos. Last but not least, I attended TWO Disneyland weddings this month – Michelle & George, and Molly & Evan. I haven't gotten to their recaps yet but they are coming up soon! Two really fun days, and two really sweet couples.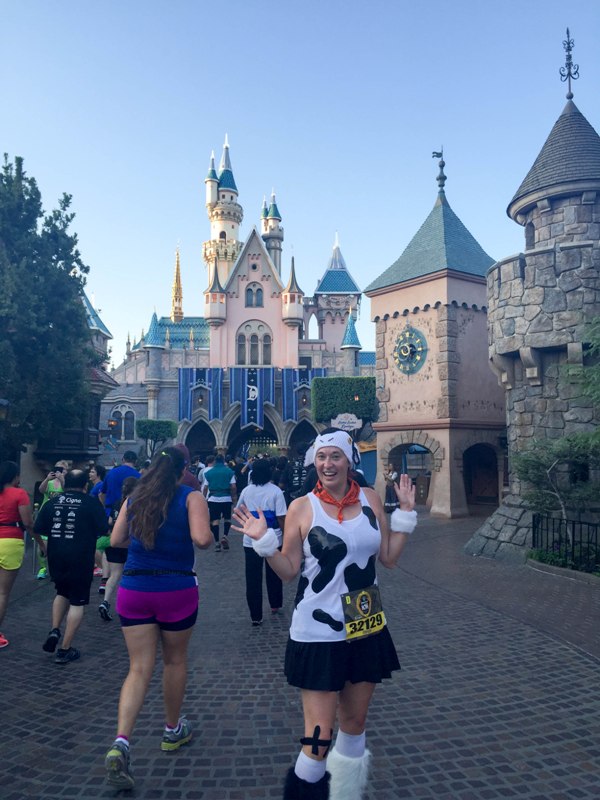 September's most popular post: Disneyland 10k 2015 Recap
October – At the top of the month, Tim and I traveled to Detroit, Michigan for my cousin's wedding! My dad was born and raised in Michigan and I hadn't been back there for over 20 years. It was great to go back and visit everyone, especially spending time with my 99-year-old grandmother! For the second year in a row, I participated in the CHOC Walk in the Park at Disneyland with my fellow Disneyland Brides and Grooms! I love that we all come together to raise money for charity; this is just a really special group of people and I'm so grateful to be a part of it. At the end of the month, I officially launched my consulting business, even though I had been semi-working it for several months already, and I also held my first webinar! Scary, but exciting. I also published a website I had been envisioning and dreaming of for a long time – Married at Disneyland. I hope it continues to be an excellent source of information for people who are planning their Disneyland weddings. And on Halloween, I went with friends to the West Hollywood Costume Carnival, something I had always wanted to experience. What a crazy night! The highlight was nearly front row spots for an acoustic Boy George concert. He still sounds amazing!
October's most popular post: Celebrating My "Let Go Day" with Two Big Announcements
November – In November Tim and I took a much needed little weekend getaway to Temecula. Disneyland welcomed Season of the Force in Tomorrowland and I was there on opening day. I also was the featured speaker at a wedding professionals networking event for the first time! We had a low-key Thanksgiving that included watching a few of Tim's movie screeners and me gaining five pounds.
November's most popular post: Gorgonzola Mashed Potatoes with Caramelized Onions
December – In December I attended approximately one billion holiday parties and gained another five pounds. Star Wars: The Force Awakens opened and it consumed my life for a few days. On New Year's Eve I ordered too many Cosmos while at dinner and fell asleep before midnight (predicted). Happy New Year!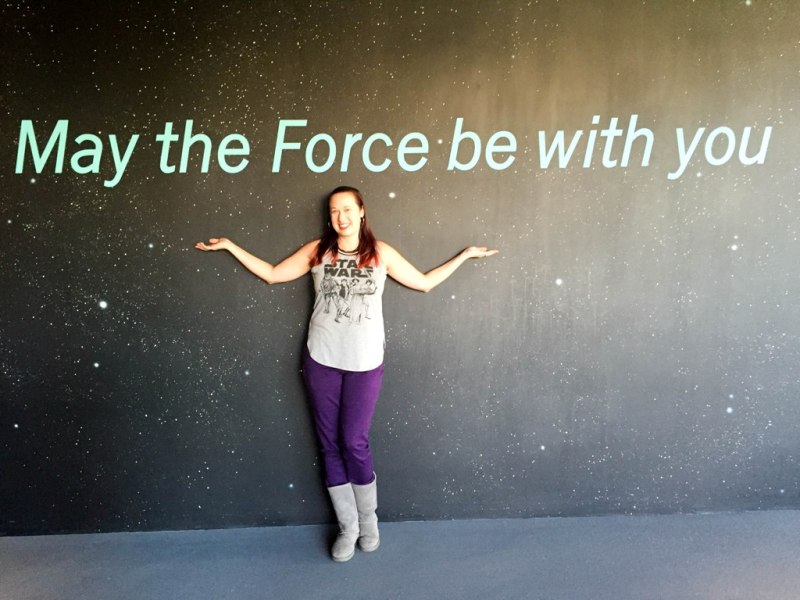 December's most popular post: What Disneyland's New Security Measures May Mean for Weddings
Best wishes for an amazing, wonderful, fantastic, spectacular 2016! *throws confetti*