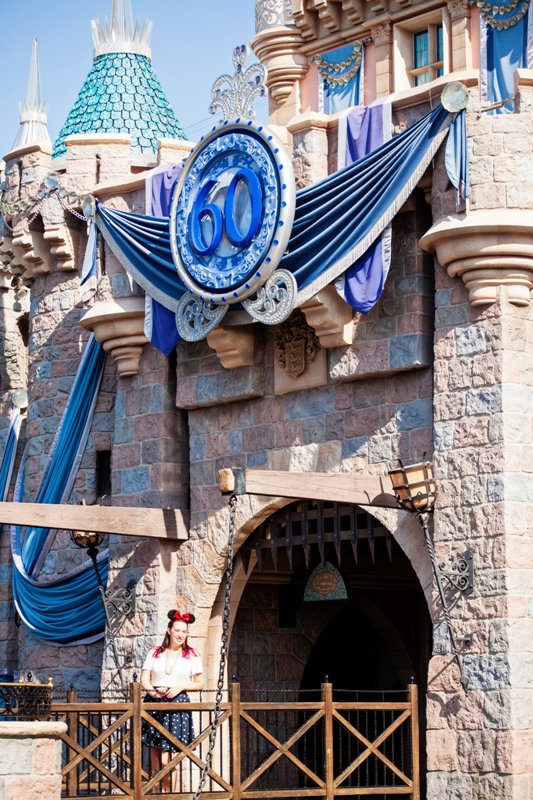 Photo credit: White Rabbit Photo Boutique
This post is a bit overdue, but as I gear up to leave for
Affiliate Summit West
this weekend I want to quickly write about my word of the year.
This will be my third year with a focus word, which I have learned is a common practice among bloggers and entrepreneurs. At the start of each year (or at the tail end of the previous year), you assess where you are at with your business, your goals, your life, etc., and what you want to accomplish during the following year. Maybe there is something you felt was missing in the previous year that you want more of, or maybe it's a feeling you want to achieve, or a goal you finally want to reach. Setting a word to focus on, and come back to throughout the year, is especially important when you don't have a boss telling you what needs to get done! The focus word helps keep you on track towards your ultimate goal, whatever it may be.
My word, or rather phrase, for 2014 was Letting It Go. I was newly laid off from my job, adjusting to life as a full time blogger, adjusting to being self employed and being my own boss. I had to let go of all my pre-conceived notations of what it mean to work for a living. For the first time, I was accountable only to me – which sounds awesome, I know. But it comes with a lot of emotions, confusion, and hardships.
My word for 2015, last year, was focus. During my "experimental" year of 2014, I made a lot of mistakes and spread my attention and efforts over too many projects. It was a tough lesson to learn (one I am still learning) and in 2015 I scaled back while still adjusting to the normal curve balls life can throw at you sometime.
While assessing my efforts and achievements in 2015, I knew I had to make some major changes for the upcoming year. Despite giving up a few of my part-time jobs, I was still having trouble focusing on my websites. I got a little distracted with a new side project and perhaps put too much time and effort into that before it was ready. All through 2015 I felt like I was spinning my wheels, just like I did in 2014. And not just professionally. I was feeling disconnected in my personal life, too. I had some trouble with friendships and found myself wrapped up in a lot of drama. My mind felt really cluttered, and I found my thoughts wandering when I was with my friends or my husband. That's not how I want my life to be! I have always struggled with an active mind, which leads to anxiety and (what I can best describe as) OCD. My mind, and my life, felt cluttered. I wanted to focus, but continued to constantly find myself surrounded by distractions.
That is why I'm choosing Simplify as my word for 2016. It seems to go well with last year's word, Focus.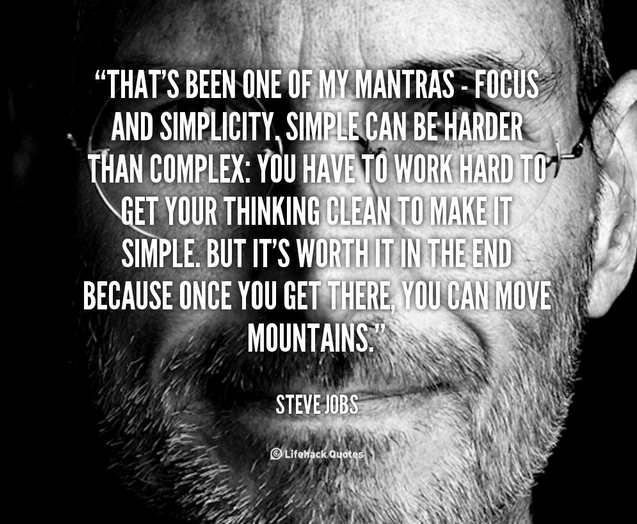 Image source: Lifehack
In early December, I sat down and took a real hard look at everything – all my income streams, my various jobs, my website stats, my friendships, my marriage, my weight, my office, my possessions, my priorities, my regrets – and decided 2016 was going to be the year I took back control. Control of my work, control of my mind, control of my life. I want to do more with less. I want to go back to basics. I want to eat healthy and exercise and feel good about myself when I look at pictures. I want to look at my bank account statement and feel happy with the numbers. I want to re-connect with the friends who have always been there to support me and worry less about what the others think of me. I want to feel relaxed when I walk into my office instead of feel stressed about the clutter. I want to easily hang clothes up in my closet instead of it resembling a rack at Forever 21 (WHY do they cram so many hangers on those tiny racks? WHY??). I've decided 2016 will be the year of simplifying. Everything.
Over the course of the year, I'm committing to making small changes that will hopefully produce big results. I am going to hold myself accountable by promising to write regular posts about simplifying an aspect of my life – work, possessions, mental wellness, diet, etc. I think spreading things out over time will make everything less overwhelming.
My hope is that, by eliminating the clutter and extra noise in my life, I can really start to focus on my professional and personal goals. And hopefully by the end of 2016, I won't feel as overwhelmed as I do now.
Have you chosen a focus word for 2016? What is it?