I know things have been very Star Wars heavy here lately, and I'm going to warn you that it's probably not going to let down any time soon. We're just a few short weeks away from The Force Awakens in theaters and Star Wars hype is at a modern high. My latest Star Wars obsession is the new Star Wars app. Okay, by now the Star Wars app is not exactly new (it launched in July 2015), but it's new to me. If you want to check it out for yourself, here's a quick overview of what you can find on the app.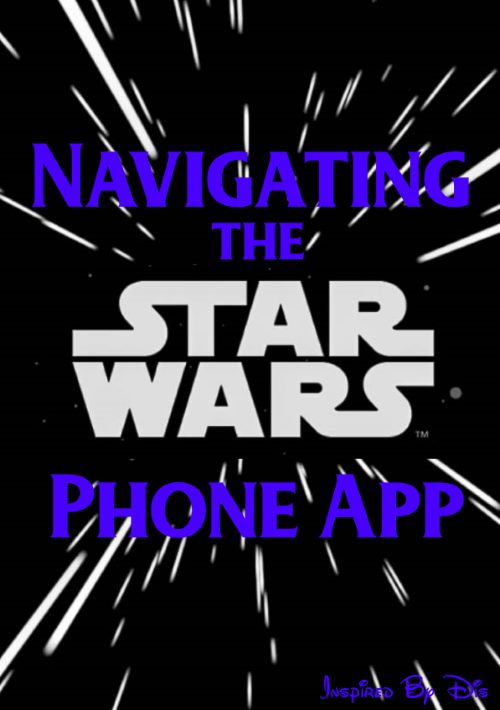 First off all, there are a lot of Star Wars apps out there, so be sure you're downloading the correct one. The app is simply called "Star Wars" and it's by Disney. The icon has a black background and white text. If you search for "Star Wars Disney" it should be the first one that pops up.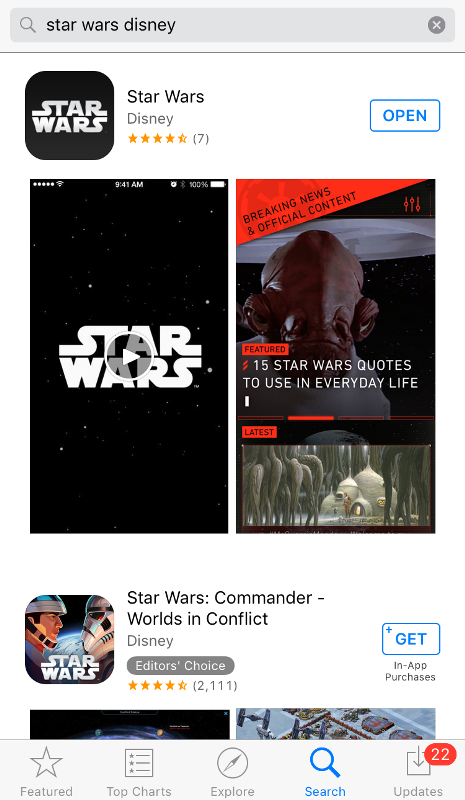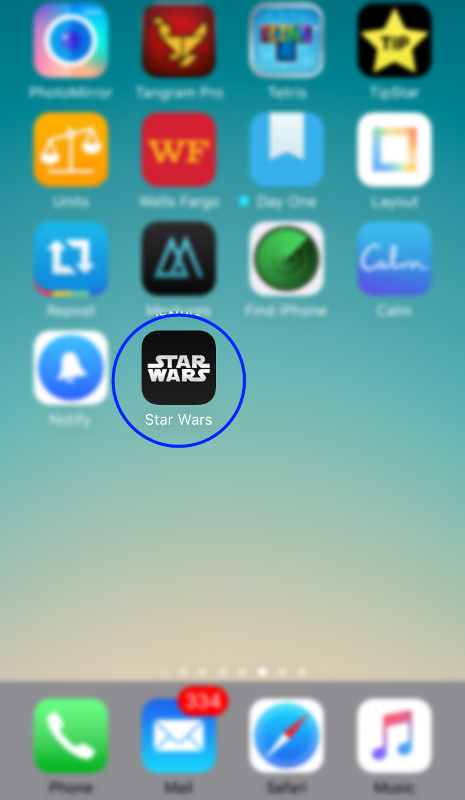 When you launch the app for the first time, it will ask you to log in so it can remember your settings. If you already have a Disney account (like for the AP website or any other Disney website), it's the same email and password. You can then choose a character avatar to represent you (just for funsies) – there are SEVERAL to choose from. I chose Han, because, Han.
Next you can choose if you want the droid, light side, or dark side interface. As far as I can tell, the only thing that changes is the color scheme, so basically choose if you want blue, green, or red.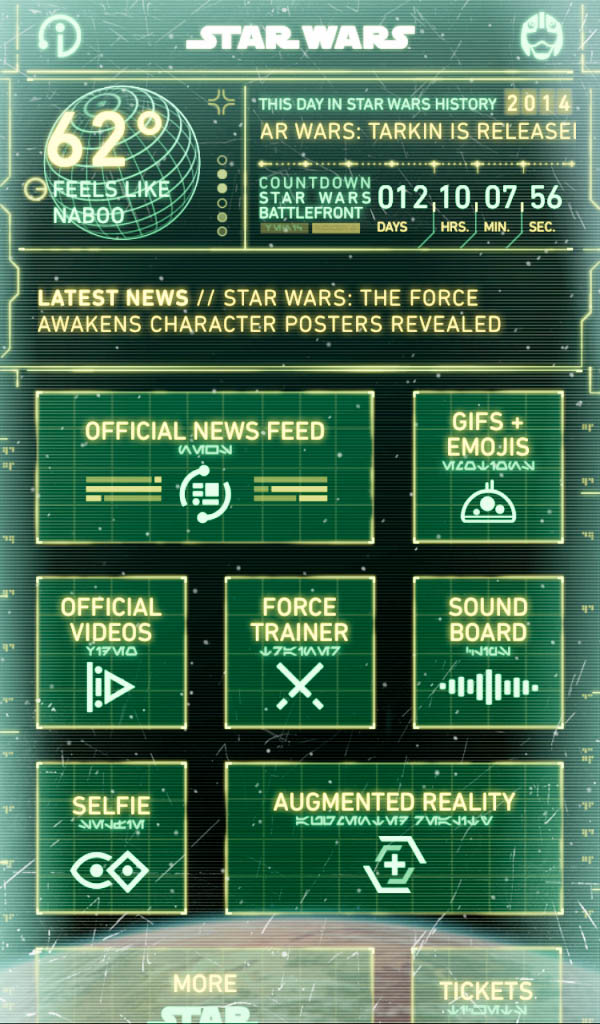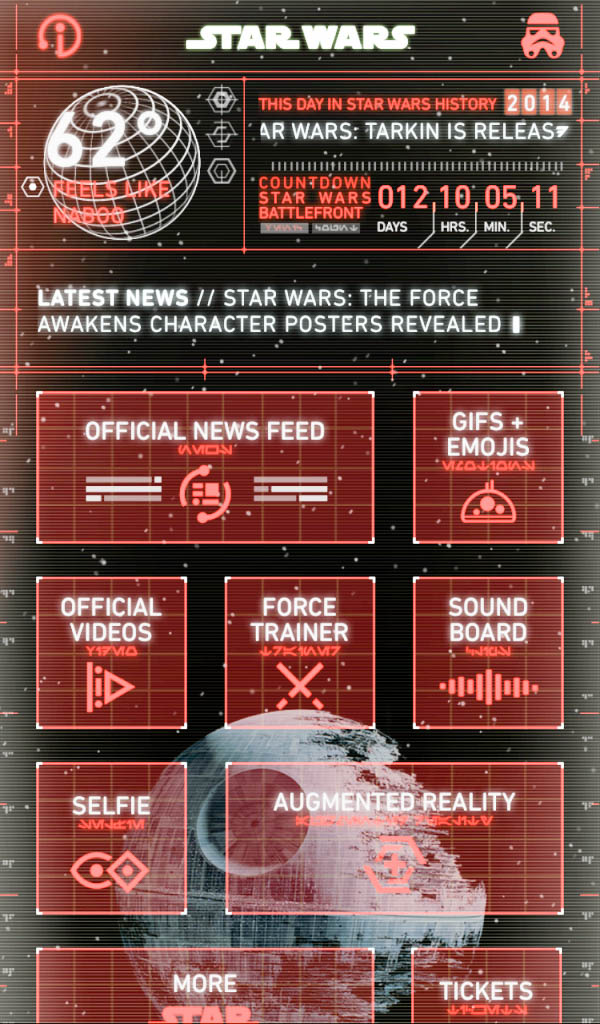 Once you pick your interface, you'll be shown a home screen with a lot of really cool features including:
Weather – This is one of my favorites! You can set your location and the weather widget will tell you the current temperature and which planet the weather feels like. California is pretty temperate so I've only seen Alderaan and Naboo so far.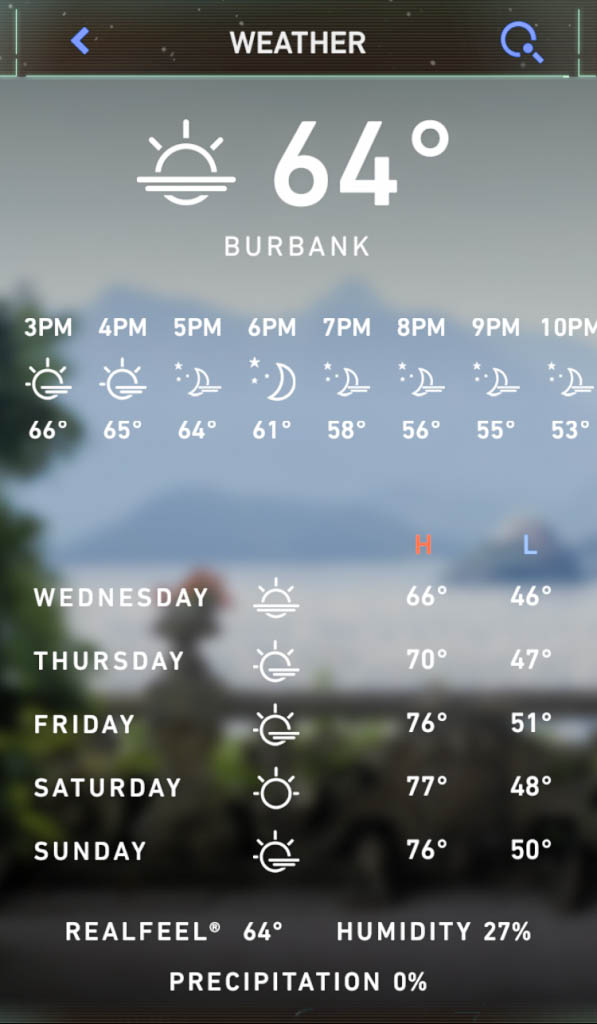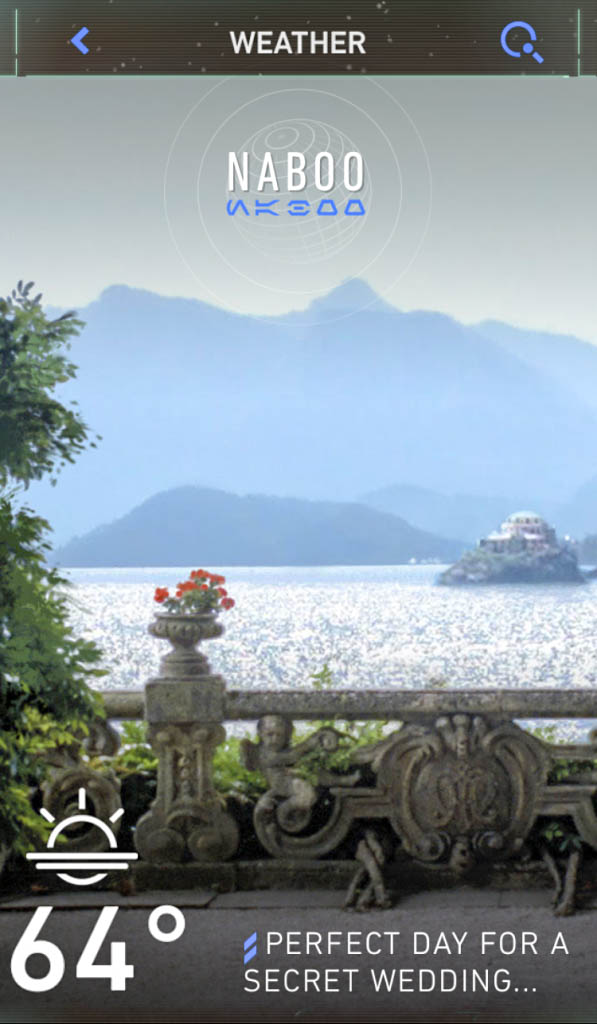 "This Day in Star Wars History" – A little blurb telling you about important Star Wars history. Kind of like your Facebook Memories, but with more references to George Lucas (at least I hope).
Countdown to Star Wars: The Force Awakens release – In case you need to know exactly how many days, hours, minutes, and seconds until you get to watch Episode 7 (and of course you do).
Latest News – This is a headline ticker with the most important up-to-date Star Wars news.
Official News Feed – A collection of articles and social media updates from all the Star Wars accounts, all in one convenient feed.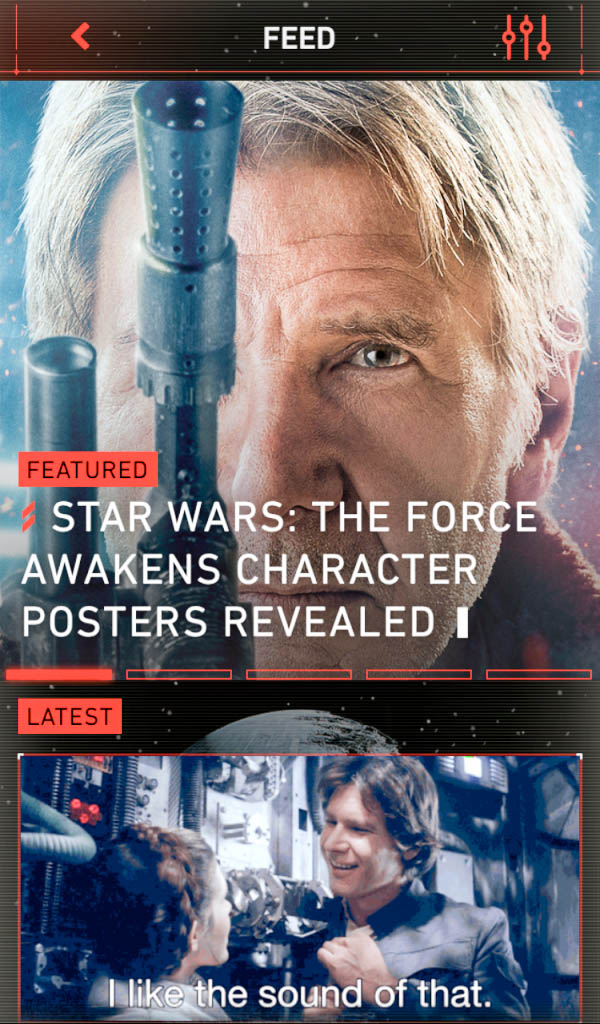 GIFs and Emojis – A collection of moving GIFs and adorable emojis you can copy and paste into text messages or Facebook messenger, or wherever!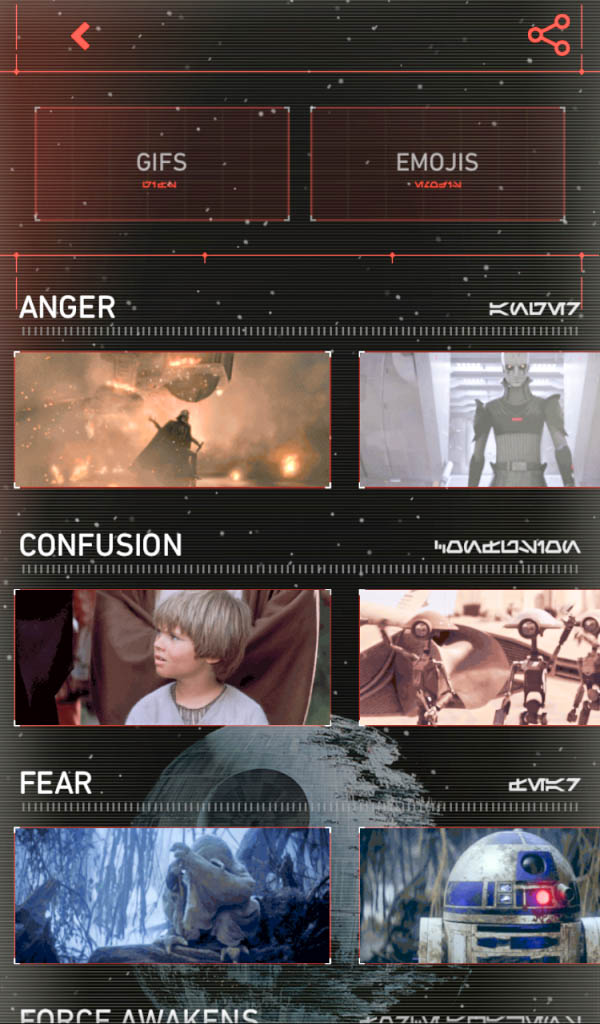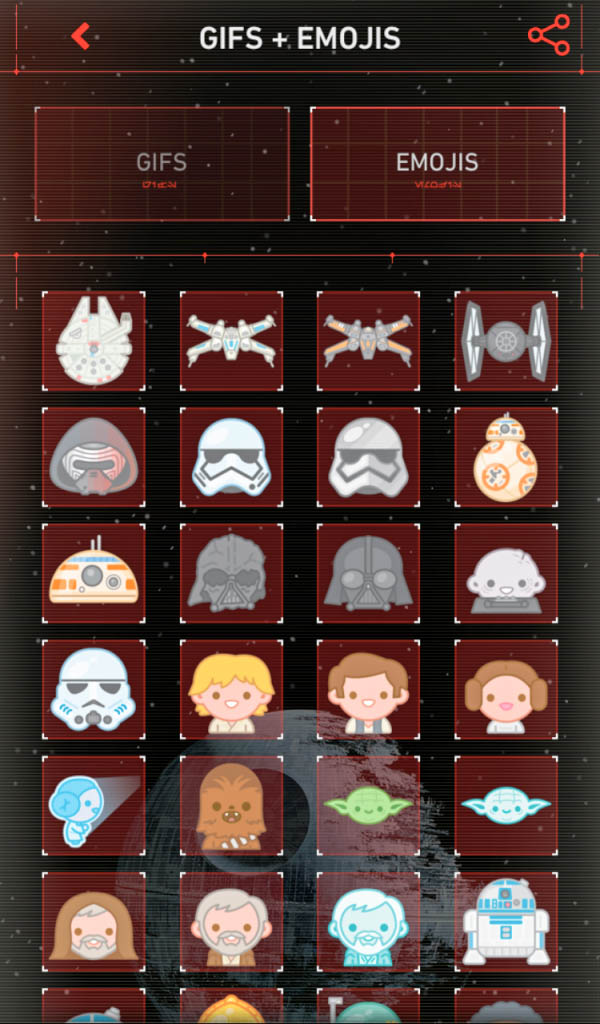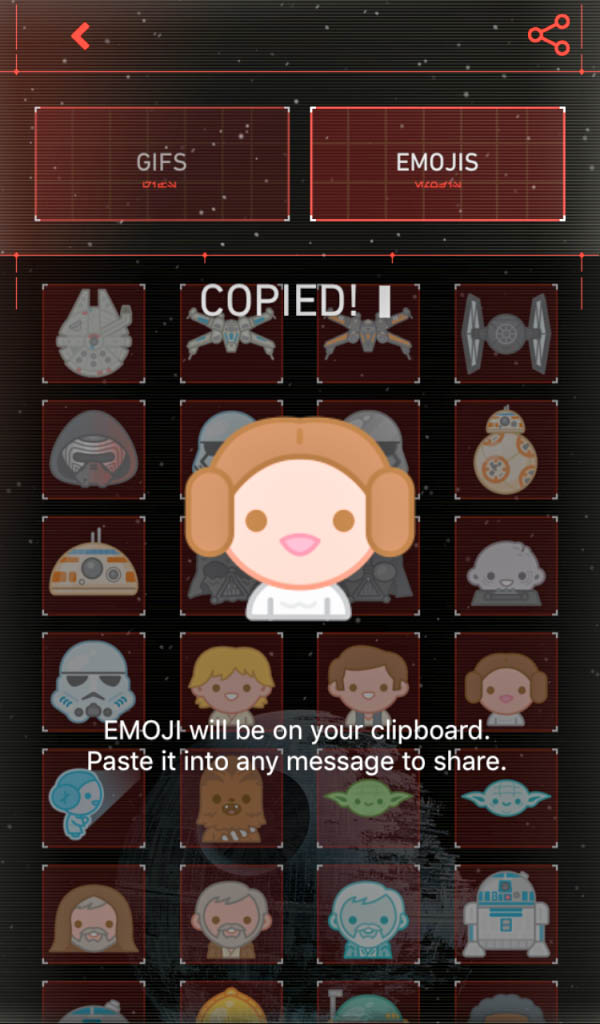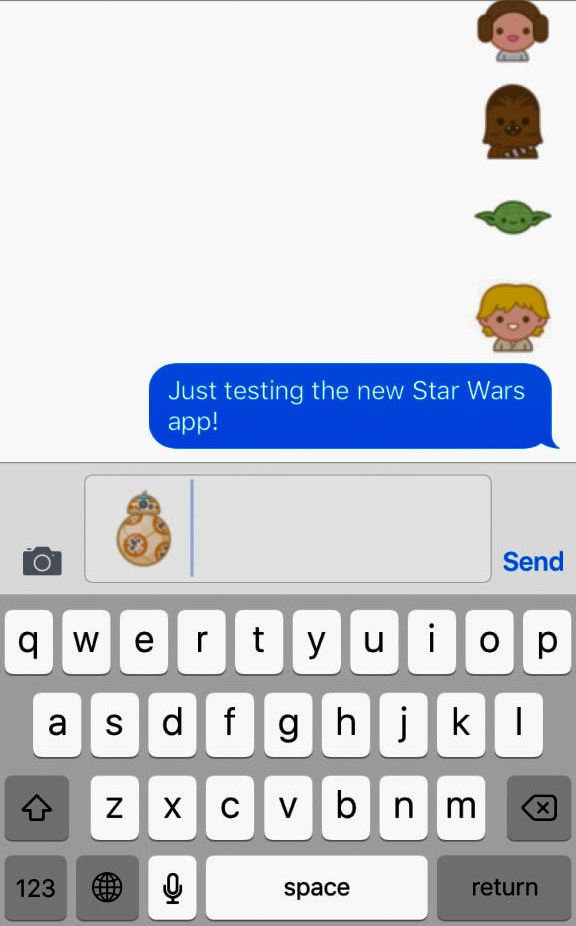 Official Videos – Many, many Star Wars clips, including the latest movie trailers and classic scenes.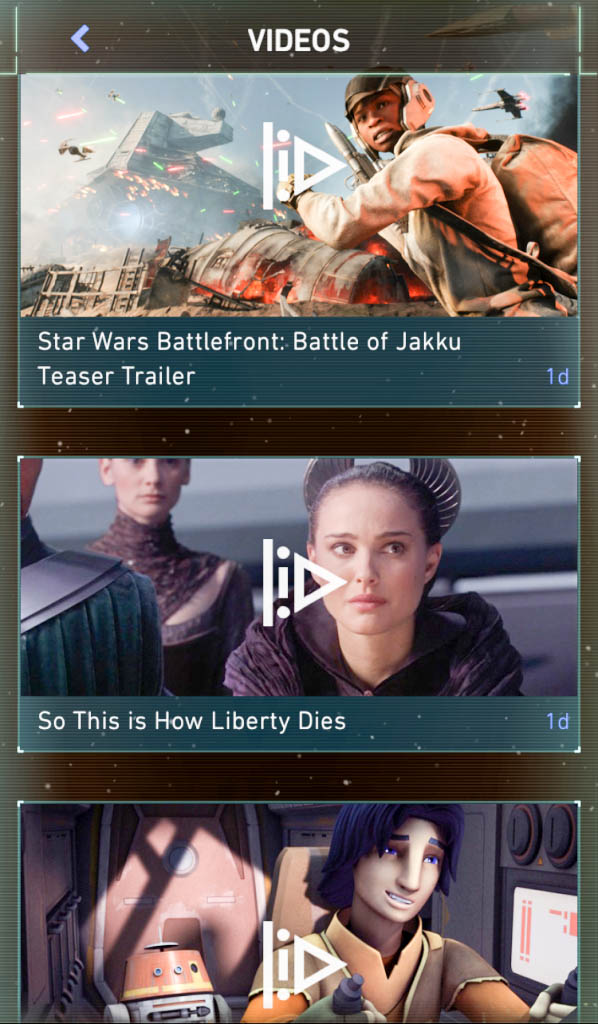 Force Trainer Game – This is a fun interactive first-person game that gives you Luke's POV as he's learning to use his lightsaber. The little remote training ball floats around and shoots beams at you, and you need to tilt your phone (lightsaber) to block them. It's tricky, but fun!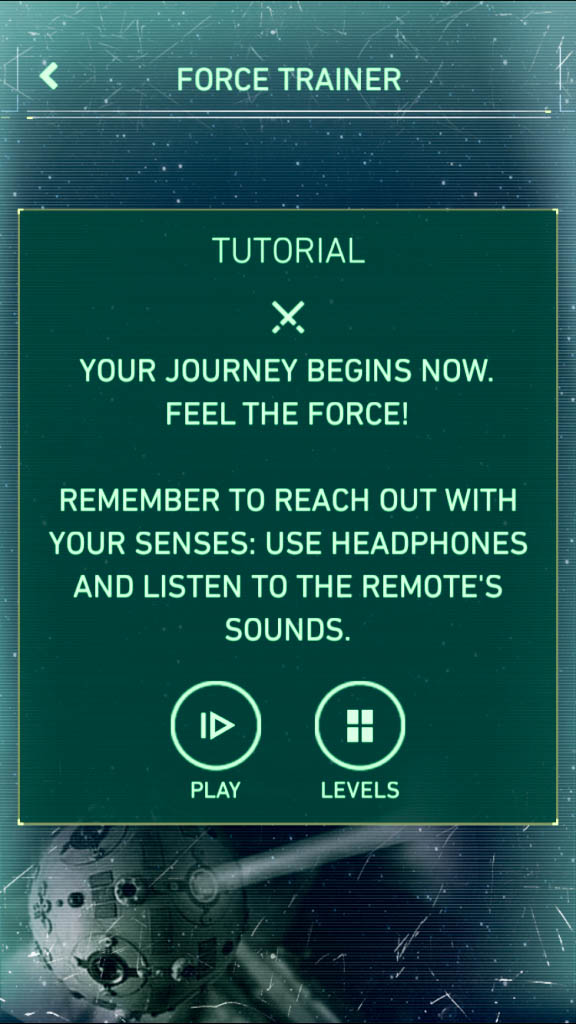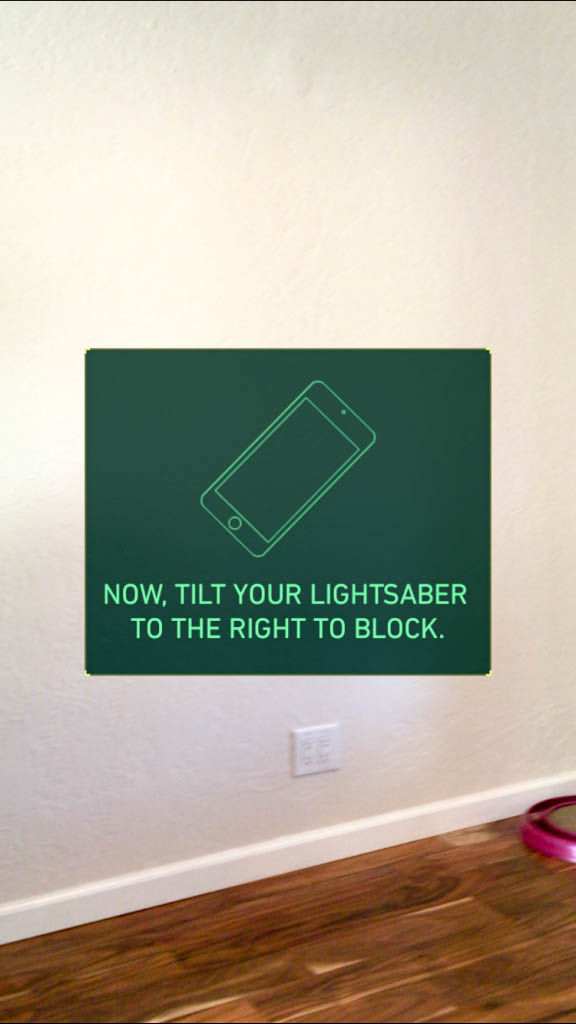 Sound Board – For when you want to annoy your significant other with Ackbar's "It's a trap!" line over and over again. I like that you can save your favorite soundbites into a Favorites folder for easy access.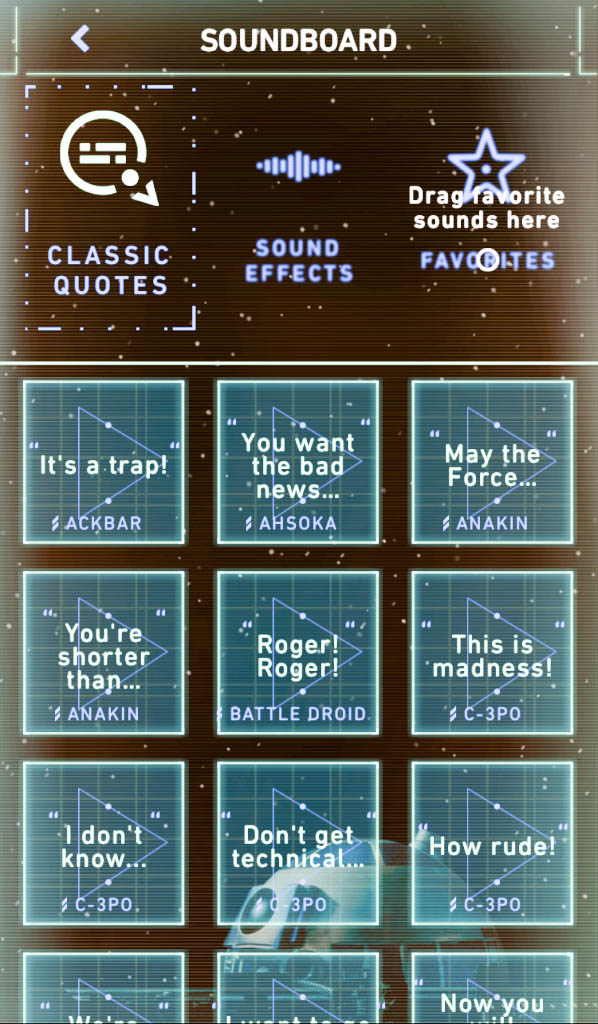 Selfies – This is a really fun feature where you can snap various Star Wars selfies. You can be a Jedi, an X-wing pilot, Princess Leia, Han in Carbonite, and various Rebels characters. You can also change backgrounds and lightsaber colors, including pink!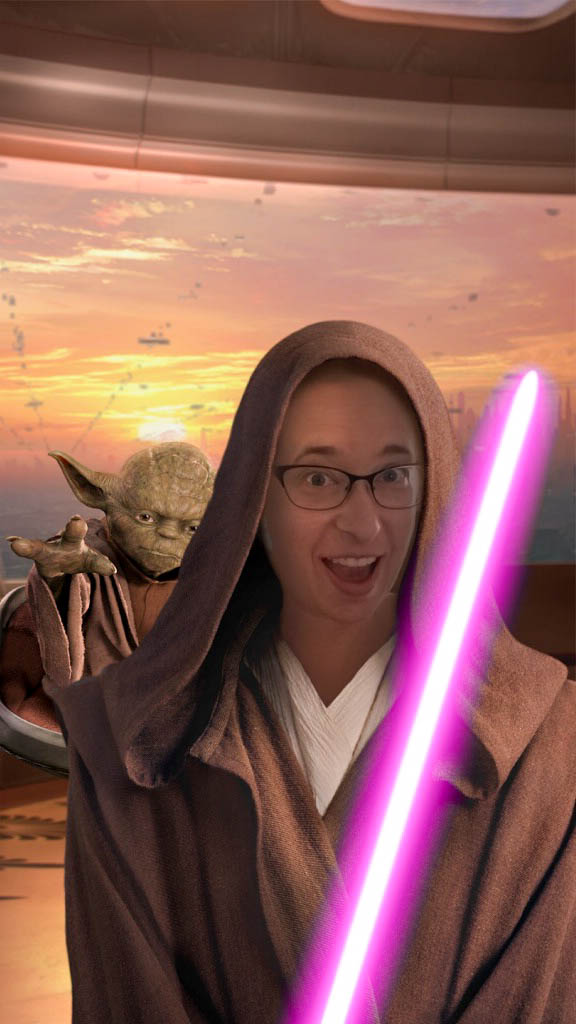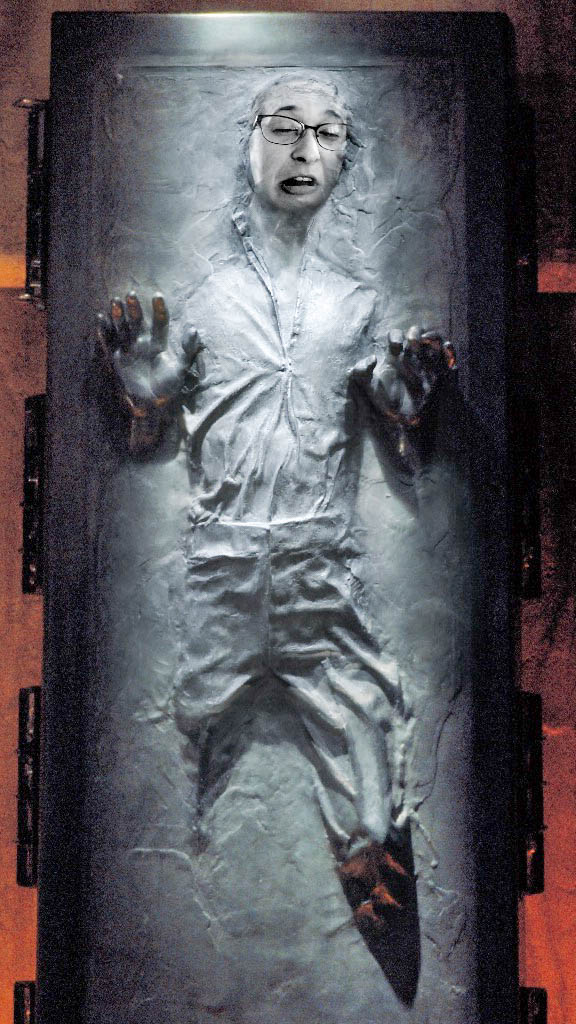 It's great for cats, too.
Augmented Reality – This is a scanner tool that interacts with Star Wars posters/advertisements. I haven't had an opportunity to test it out yet but it seems neat!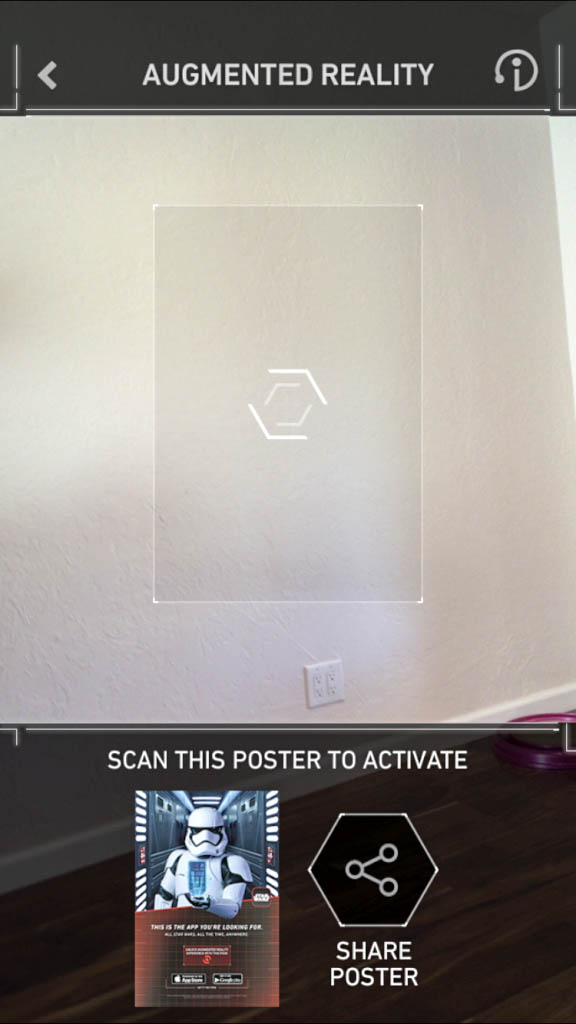 Tickets – Last but certainly not least, you can easily buy your Star Wars: The Force Awakens movie tickets though the app.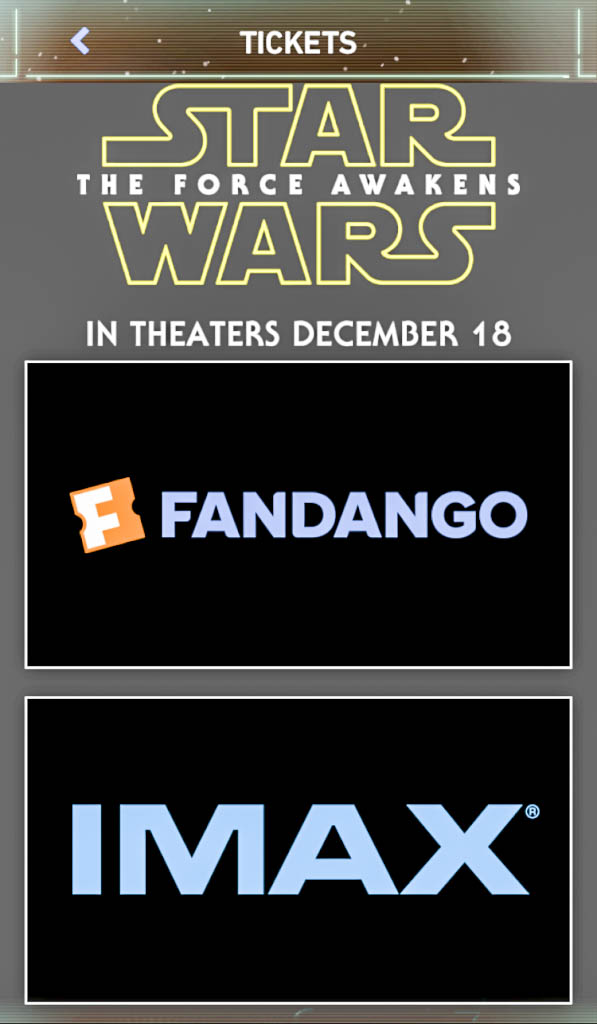 Have you played around with the Star Wars app yet? Which feature is your favorite?