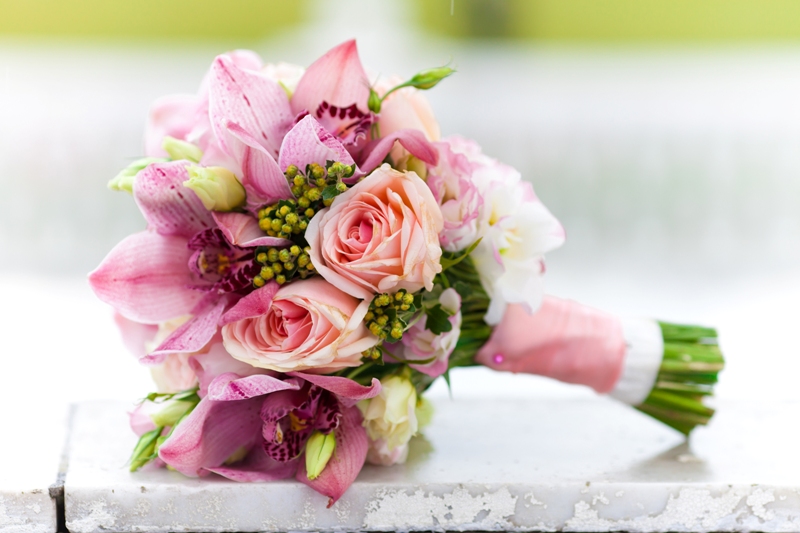 Disney Bride Stephanie M planned a Walt Disney World wedding at the Wedding Pavilion and California Grill in July 2018.
Bridezillas! 
Groom … Giants? 
Wedding Wraths! 
Anything that might make the soon to be married couple sound like monsters! 
With all the planning and stress … fun stress that goes into a wedding, it can be hard to hands the reins over to someone else. However, whether it be working with your wedding planner or enlisting help from your wedding party, letting go of control is an inevitable part of the wedding planning progress. Here are a few tips to help make relinquishing control feel relaxing instead of daunting!
The number one rule to is keep the real goal of the day in mind. No matter what happens, you'll be marrying the love of your life. Rain may fall.  Cake may explode. Guests can be late or disorderly. A million and one things may not go exactly how you planned them. With time those might all become funny stories … or not. Doesn't matter. What does is that you're forever linked and committed to your soulmate. The "I Do's" have been exchanged, you've got your love on lock down.
That being said, we understand that ceding control of wedding planning is difficult. Some people are better at it (Patrick) and others need constant reminders (Steph). The key is having a vision for your big day and then allowing some flexibility.
You will get plenty of unsolicited advice from friends, family, co-workers, cashiers, and anyone else that discovers you're getting married. Whether you use them or not, remember that all of those "words of wisdom" are coming from a good, well-intentioned place. People are happy for you and want to help. And, you never know where some great advice might actually come from. 
Our tip: take advice for what it is, an attempt and suggestion to make your wedding better. Don't feel obliged to follow everything being thrown your way, but also don't miss out on the real gems out there too. Others want to pass on the knowledge they've obtained from their weddings, and before long you'll be wanting to pass on advice to future soon-to-be-weds, too.
Another tip is to rely on the team you put in place to guide you toward your big day. That may include wedding party, parents, planners, Disney's Fairy Tale Weddings, musicians, floral designers, officiant, and/or your cat. You picked these people for a reason, now let them do their thing. We each have our own special set of skills. Just because you're getting married, doesn't mean you're suddenly right about everything or talented in every field. You still can make it the day you want it to be, but that doesn't mean you shouldn't keep an open mind to suggestions and allow others to carry out tasks. Don't rope yourself into suddenly building a flowered-archway when you have no carpentry skills.
As the wedding day approaches, there will be too much for you to handle alone. Allow your team to carry the load so you can again focus on priority number one, the start of your marriage. If you try to handle everything yourself, it could lead to you missing out on enjoying the build-up and magic of your own wedding. Nobody wants that.
Our final words of advice: Don't forget that person who will be standing across from you on the big day. They have wants and desires too (and not just the desire to marry you). Figure out what's important to each of you (Steph: location, floral; Patrick: cake, music), and do your best to maximize both your experiences. Lean on each other when things get tough; it'll give you good practice for all the joy and hardships you'll be sharing for years to come.