(I meant to get this post up for Valentine's Day, but life got in the way … whoops. Although Presidents Day is pretty romantic in its own right.)
I love reading about Disneyland proposal stories, and love looking at the pictures even more. I haven't featured a Disneyland proposals roundup in quite some time, and I figured Valentine's weekend was the best time to do it. I asked you to send me your pictures and stories and here they are!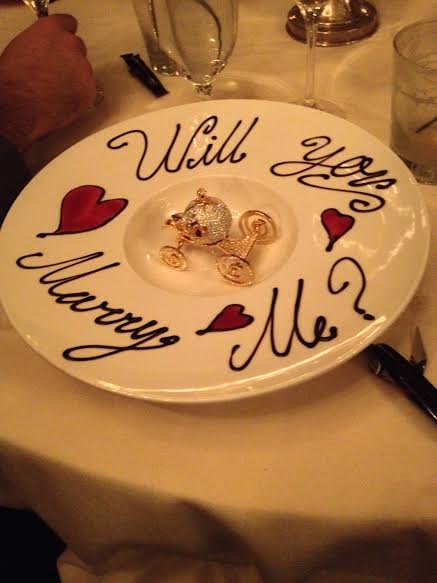 Lisa and Tyler – We got engaged at Disneyland's Club 33 on September 21, 2013. It was a total shock and surprise to me – but him, his parents and the entire wait staff knew. They thought his brother ruined the moment because he had mentioned something about proposing (they are twins so he must have known of something going on). The server came out with what I thought would be creme brûlée which turned into a proposal. We plan to wed at Disneyland this October!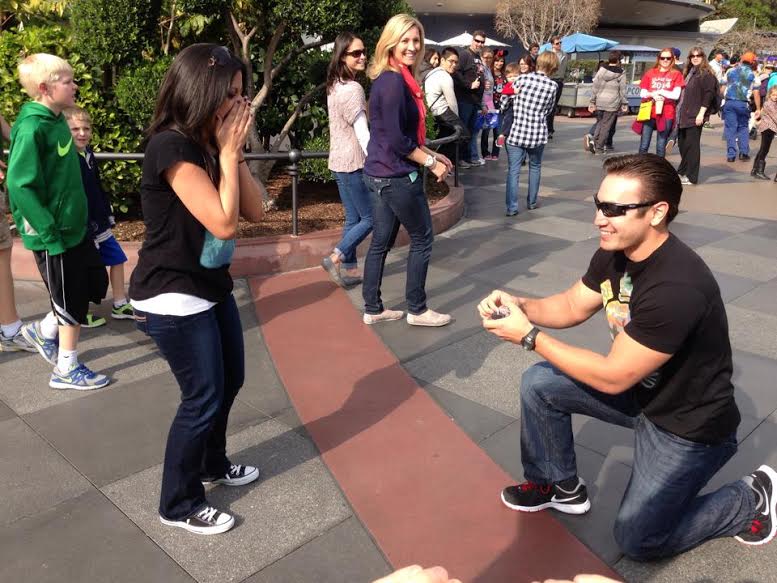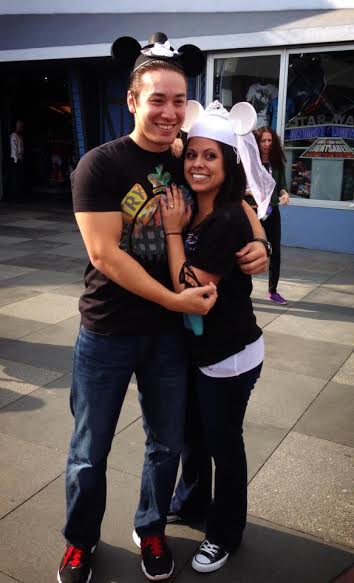 Cristina and Kawika – Feb 7, 2014, we were on a family trip and he surprised me with friends that showed up without me knowing in front of the Captain EO theatre (my Captain EO shirt was pure coincidence).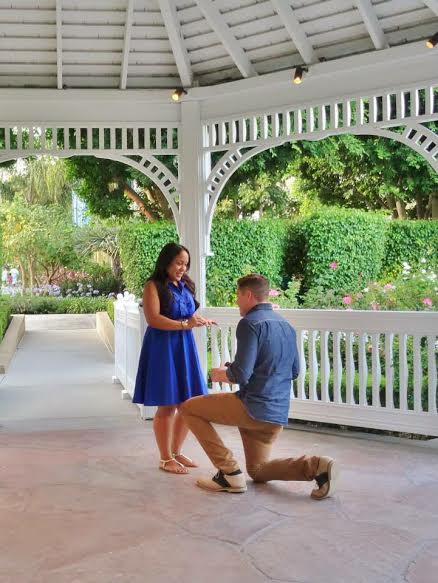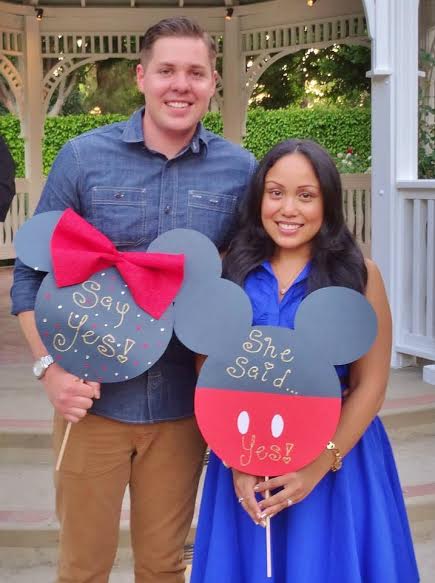 Jenny and Anthony – My fiancé proposed to me on July 27, 2014 at the Rose Court Garden in front of our family and friends. My family told me we were going to Downtown Disney for a belated birthday dinner for my brother but was redirected to the garden. To my surprise, I saw Anthony, his family, and our friends there! It was the best kept surprise from everyone! We had a post-engagement celebration with drinks and food at Trader Sams.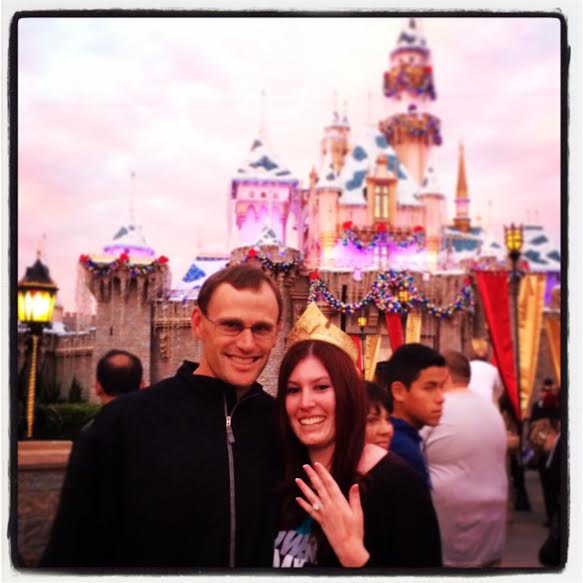 Christine and David – It was Dec 18, 2013 and he was on one knee behind me with the ring box open, while I had my oblivious back to him taking pictures of the castle as the lights came on at sunset.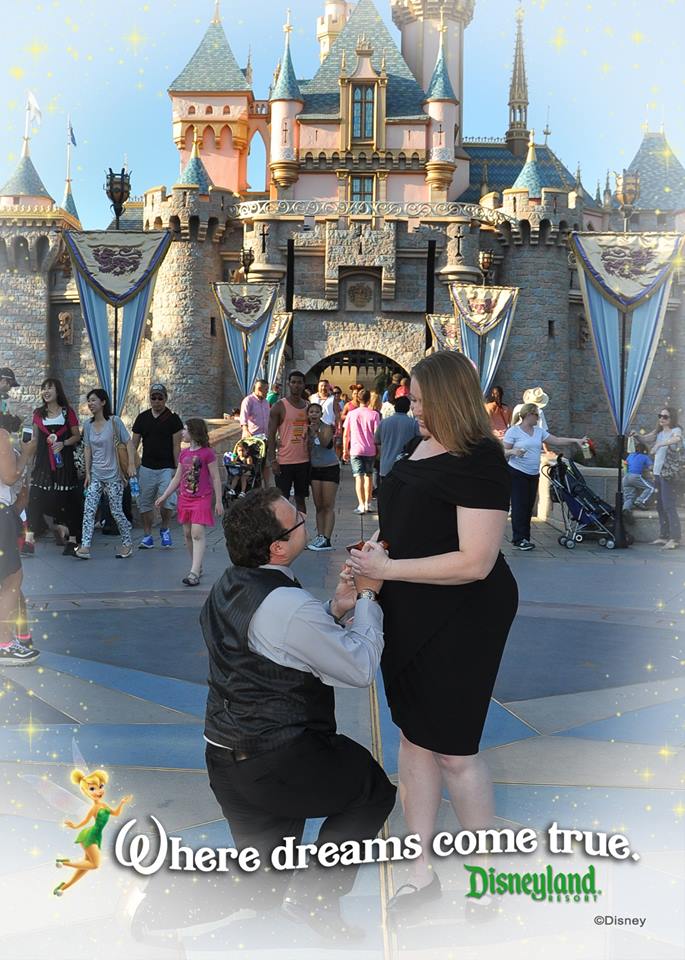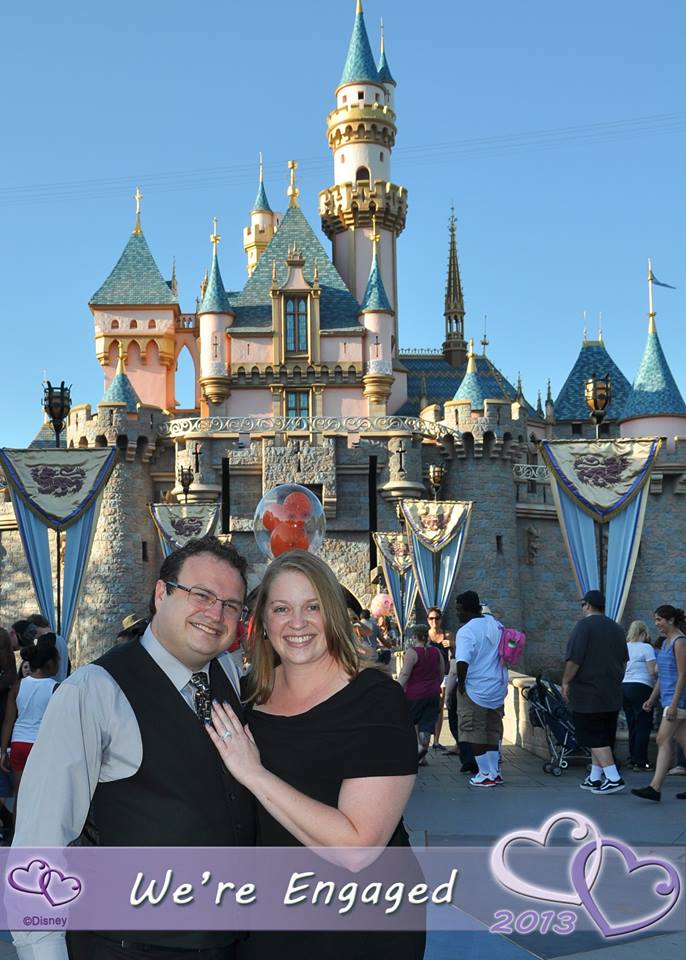 Keri and Tony Sleeping Beauty Castle proposal.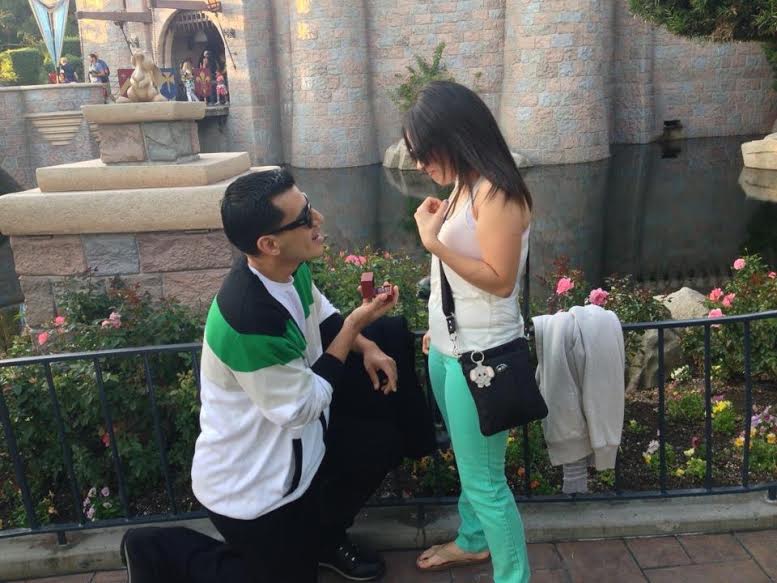 Jannette & Vince Sleeping Beauty Castle proposal.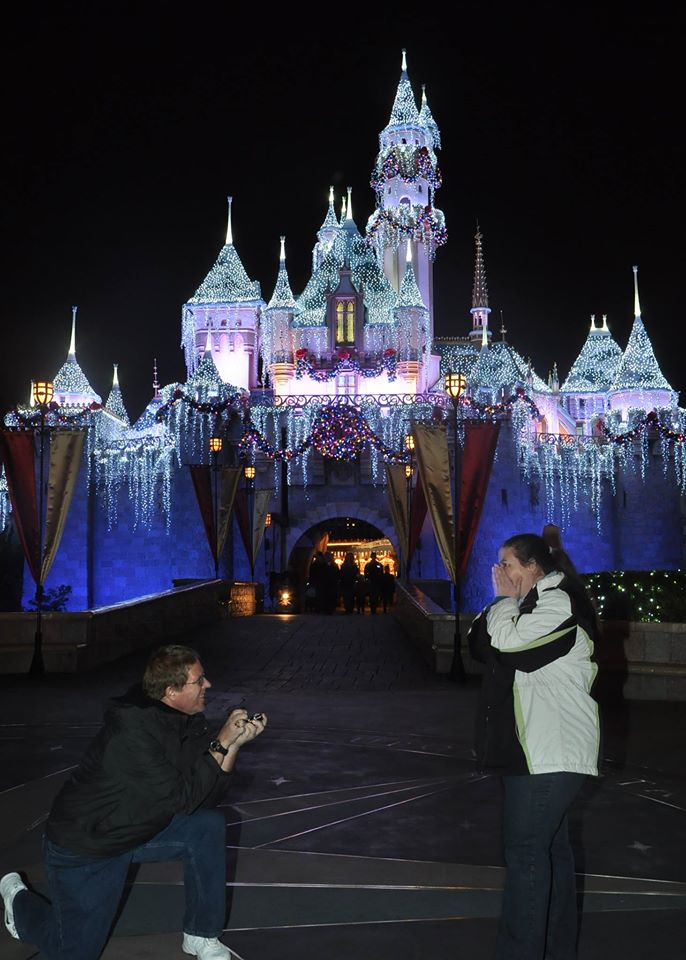 Sylvia and Jeff nighttime Sleeping Beauty's Castle proposal.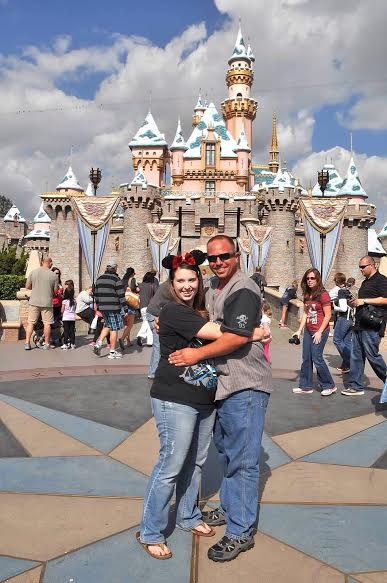 Sandra and James Sleeping Beauty's Castle proposal.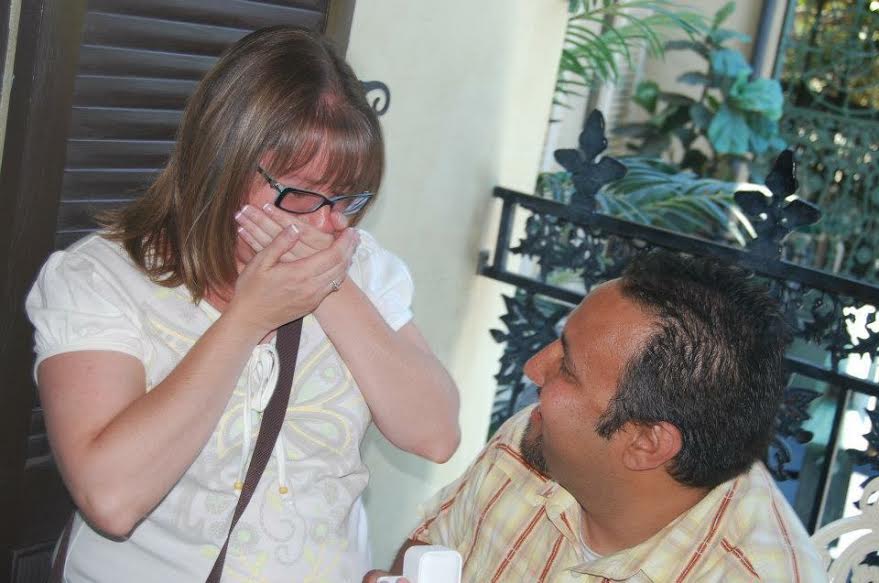 Carrie and Chris Club 33 balcony proposal.
Congrats to everyone! Anyone out there just get engaged at Disneyland on Valentine's Day? Submit your story to be featured on the blog via mindy @ thisfairytalelife.com.