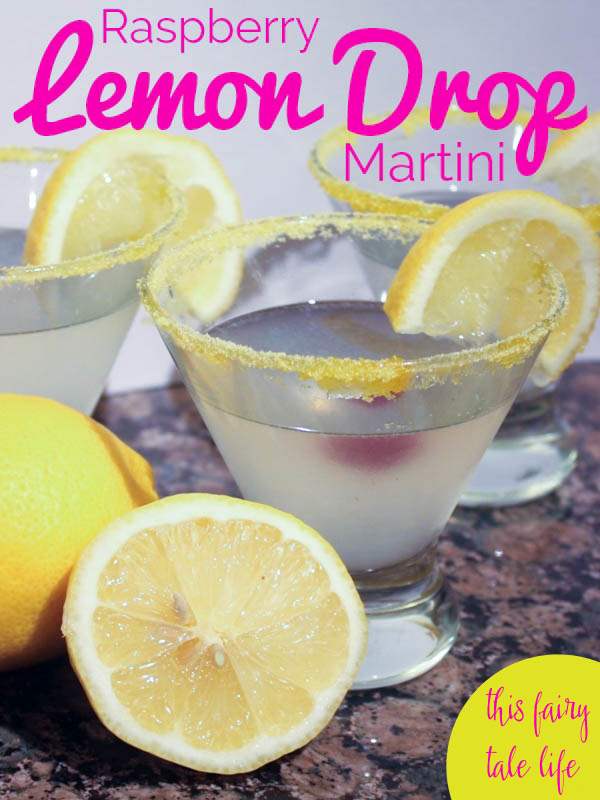 This delicious summer drink recipe come into my life when my husband's family came to visit us recently. My mother-in-law took one look at our overflowing lemon tree and said, "Have you ever tried making Lemon Drop martinis?" Head smack moment. So we spent one afternoon looking up recipes and trying this and that, and we decided this one was the winner. It was my (brilliant) idea to add the splash of raspberry vodka, and I think that makes really sets it apart from a standard Lemon Drop martini.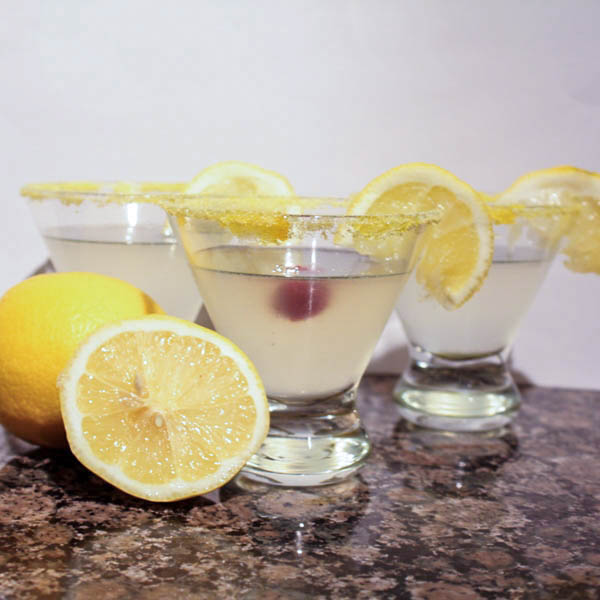 Raspberry Lemon Drop Martini
Adapted from this recipe on Food.com
Makes 3 servings (or 1 Mindy sized serving)
2 ounces lemon juice
4 1/2 ounces vodka
3 tsp sugar
1/2 ounce Triple Sec
Splash of raspberry vodka
Lemon wedges and raspberries for garnish
For sugar rim:
1/2 cup of sugar
Yellow food coloring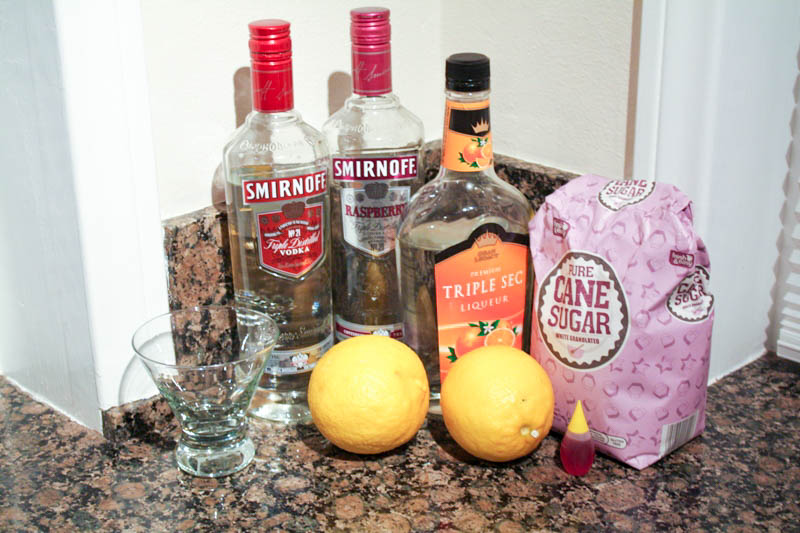 1. Combine lemon juice, vodka, Triple Sec, and sugar in a cocktail shaker with 4-5 ice cubes and shake well. We used fresh lemons from our tree, and two was enough for two ounces of juice squeezed by hand.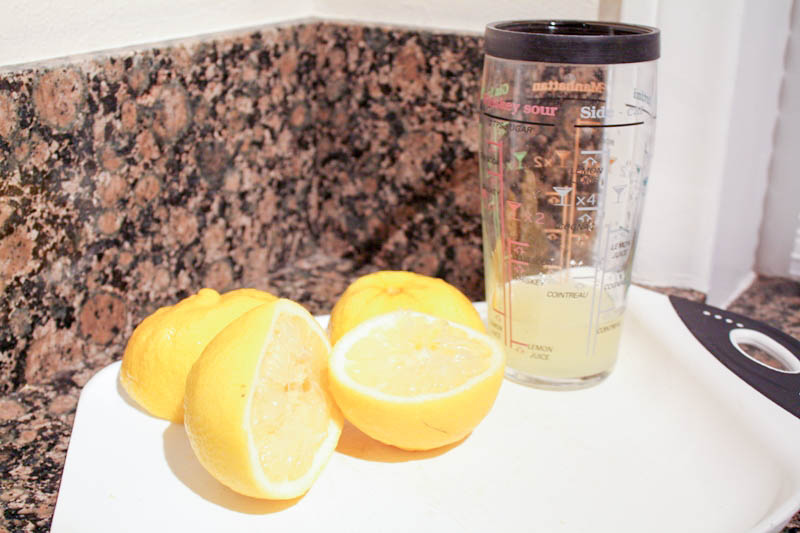 2. Pour into a sugar rimmed martini glass. Garnish with a lemon slice and raspberries.
To make the yellow sugar rim, combine about half a cup of sugar with 2-3 drops of yellow food coloring and mix well. Place the sugar on a plate, wet the rim of the martini glass with a lemon wedge, and dip the rim of the glass in the sugar.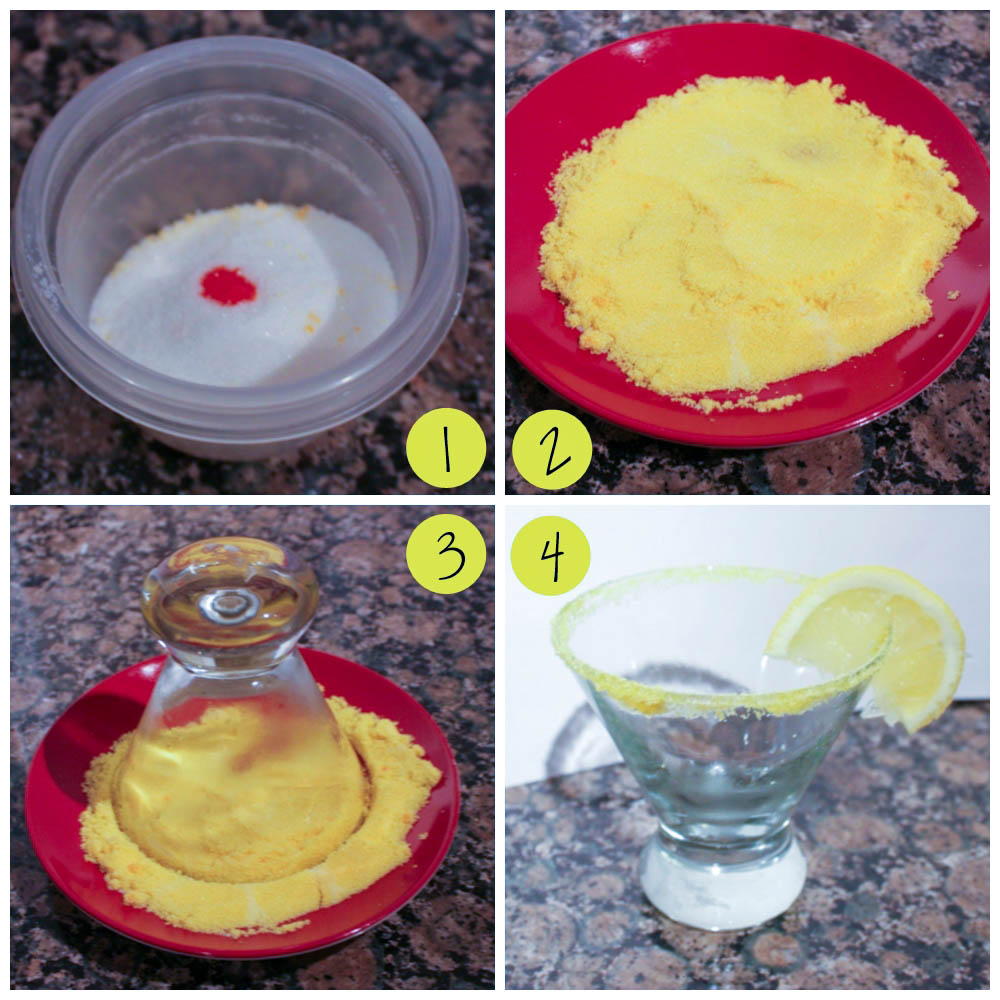 Sip and enjoy!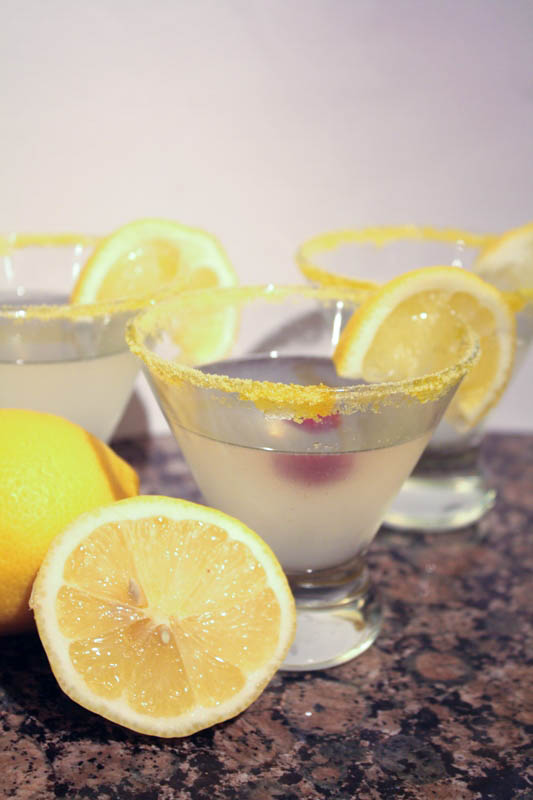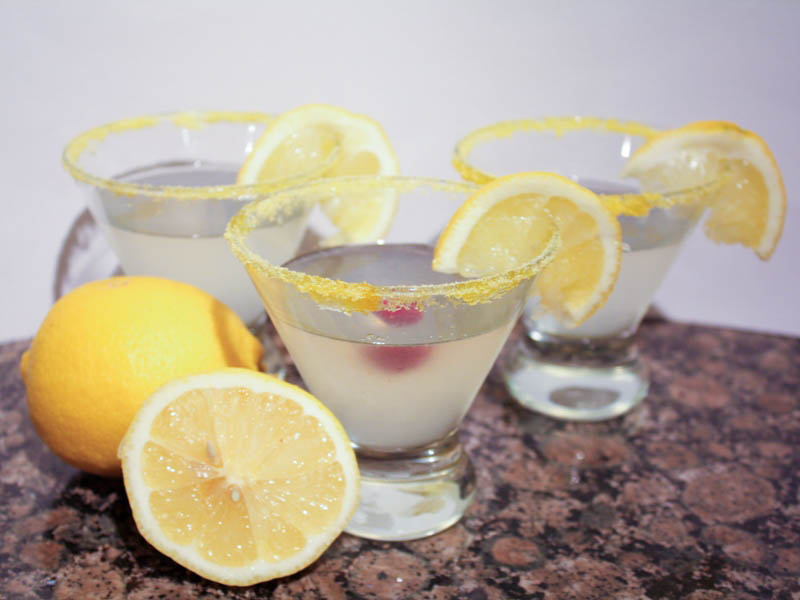 This article was originally published in April 2014 and has been updated.