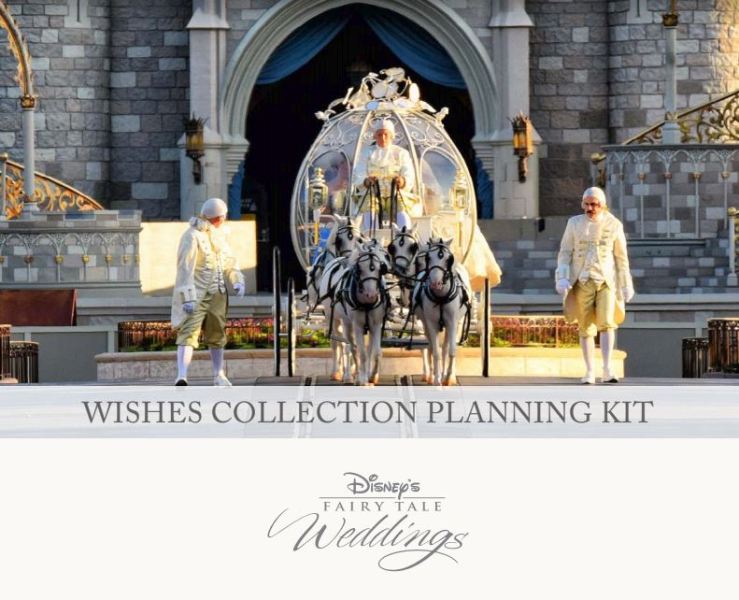 Disney Bride Catherine is planning a Walt Disney World wedding at Disney's Wedding Pavilion and Disney's Grand Floridian Hotel Ballroom for August 2018.
When you book your wedding with Disney's Fairy Tale Weddings at Walt Disney World, your coordinator will send you a planning kit via email. When the planning kit first arrived in my inbox I was ecstatic. I made plans to sit down with my fiancé and mother to start making decisions about our big day. I opened the PDF and started filling out the questions. I was getting more and more excited about our big day … dreaming of the romantic color schemes, magical backdrops, and delectable food choices.
Then all of a sudden – and all at once – the idea of planning my wedding from hundreds of miles away overwhelmed me. I started to cry.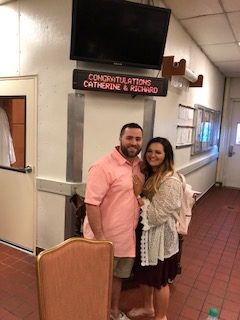 After the flood of emotions, I put the planning kit away. We booked our wedding a year in advance, in August 2017, and we had until March 2018 to finish our packet. There were days where I would take the planning kit out, but I still felt too overwhelmed to fill it out. That's when I decided to contact our wedding coordinator for help. Our wedding coordinator reassured me the answers I wrote down in the planning kit was not finalizing my decisions, so I would always have room for future improvements. This made me feel so much better!
The planning kit goes over every type of question from type of wedding, color schemes, themes, floral, food and everything in between. I had an idea in mind but wanted to make sure everything would come together perfectly. So I turned to Pinterest, which helped me see that my colors would match and helped me choose flowers that fit my vision. Also, Etsy helped me find pieces to make my wedding unique and find the right colors for each person in my wedding party. After reaffirming my vision, it finally felt like the right time to dive into my planning kit.
The first tip I can give a couple sitting down with their planning kit is to go on to the Disney's Fairy Tale Weddings social media sites. I went on everything from their website, Facebook, Instagram, and Twitter. They post inspiration daily. This gives you not only an idea of what you want want your wedding to look like, but what the team at Disney's Fairy Tale Weddings can do.
The second tip I can give Disney couples is to check out the recommended vendor list given by your planner. I was able to find my officiant, hair and makeup artist, as well as my photographer and videographer on this list. I started out by looking at their social media accounts and websites to see which of the vendors fit our style the most. Then we e-mailed to find out more about their different packages and price range to fit our budget. The list given to us really covered everything from our basic needs to things we didn't previously think we needed to now not knowing what we would do without!
My third and final tip is to use the people around you who have experience with planning a Disney wedding. Reach out to your wedding coordinator and your assistant when you need help. They will answer any question you come across while filling out your planning kit. There are also Facebook and Instagram pages featuring Disney brides that share experience and advice. Then finally, this website right here – This Fairy Tale Life – is a great resource, with Disney brides and grooms writing articles to help out couples in need.
After using all these resources, I  was able to confidently complete my planning kit and send it in without worrying about whether or not I filled out everything I would need to. It is important to note that nothing in your kit is set in stone. Every couple is able to make changes at their planning session, whether it be over the phone or an in-person session. The planning kit is simply to help the couple get started with planning the most magical and fun day, so I guess my real last piece of advice would be to enjoy it. All the details will come together!