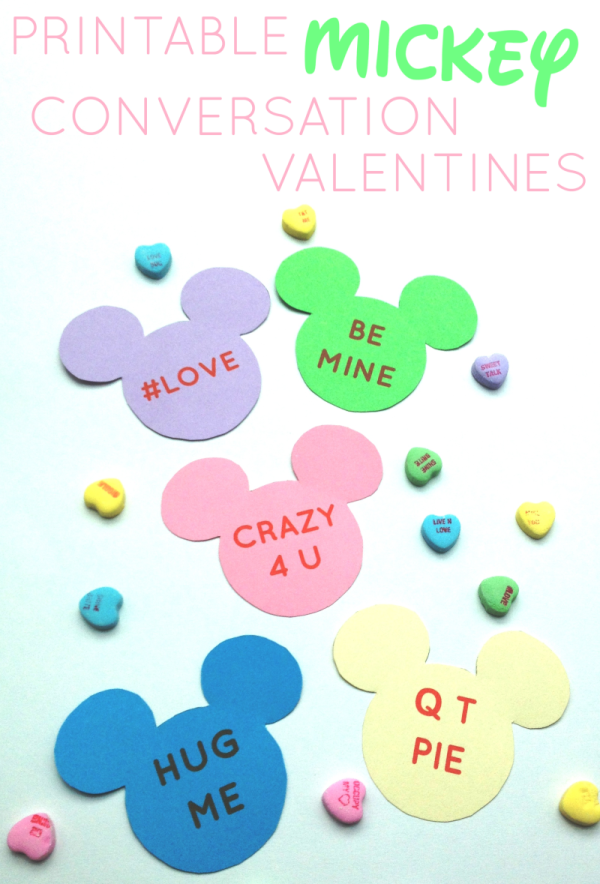 Are you a fan of those yummy Valentine's Day Conversation Hearts? I am, so I wanted to make something that resembled those Conversation Hearts but with a Mickey twist. I'm really happy with how these printables came out, and think they would be perfect for handing out at work, or for the kids' classrooms! I did all the hard work for you by making the templates so all you need is some pastel construction paper and a color printer! I also made the phrases (hopefully) classroom-appropriate … I always thought it was a little weird kids were passing out hearts that read "Try Me" and "Kiss Me." And if you follow me on social media you know I'm a little hashtag obsessed, so I couldn't resist throwing "#LOVE" in there!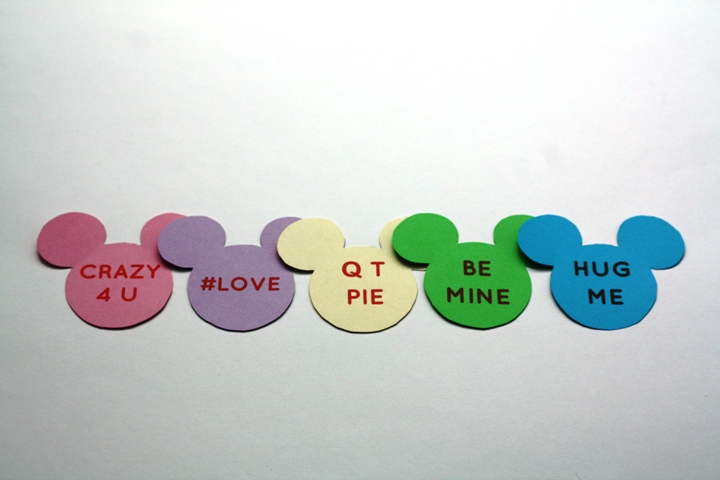 Printable Mickey Conversation Valentines
Supplies:
Pastel construction paper (I used pink, yellow, green, blue, and purple)
Color printer
Scissors
Step 1: Save the printable PDF files below to your computer.
Step 2: Print out the "Front" template using the pastel construction paper. Depending on your printer's settings, flip the paper over, put back into the printer, and print out the "Back" template on the other side of the paper. If you look at the paper on both sides, the words should be facing the same way.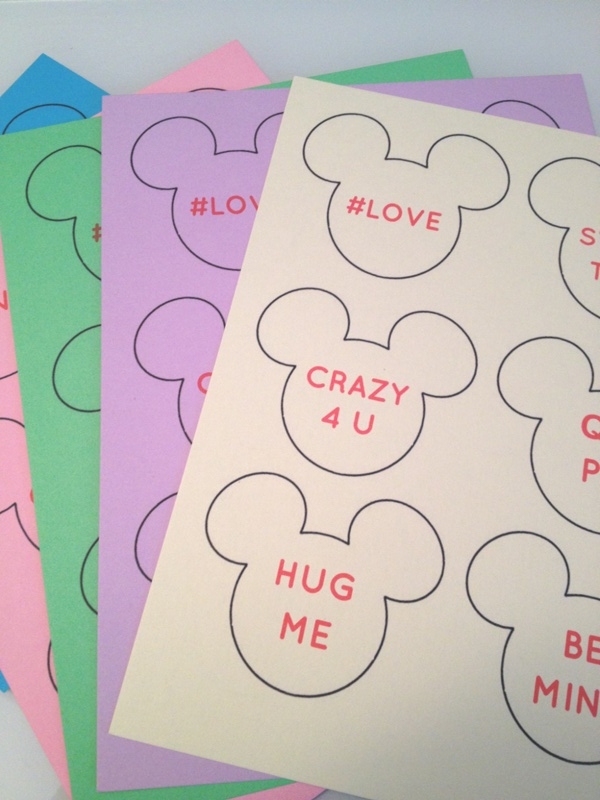 Repeat this step as many times as you need! There are six Valentines on one paper.
Step 3: Cut out the Mickey shapes, making sure you cut just inside the black line.
If everything is aligned correctly, you should see the Conversation Valentine on one side, and the "To/From" on the back side.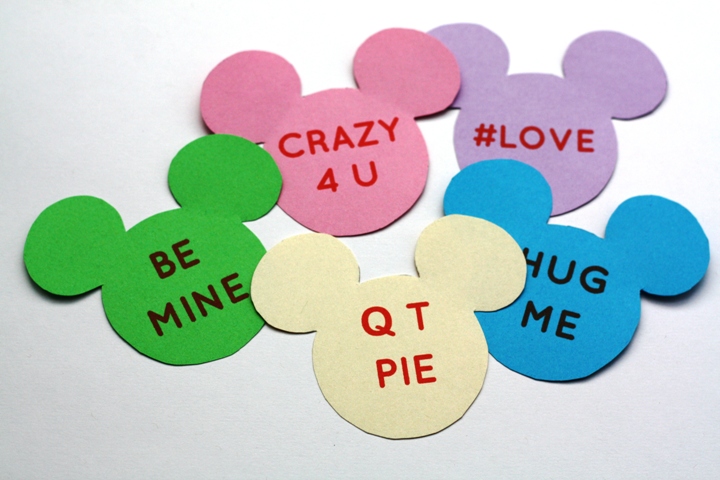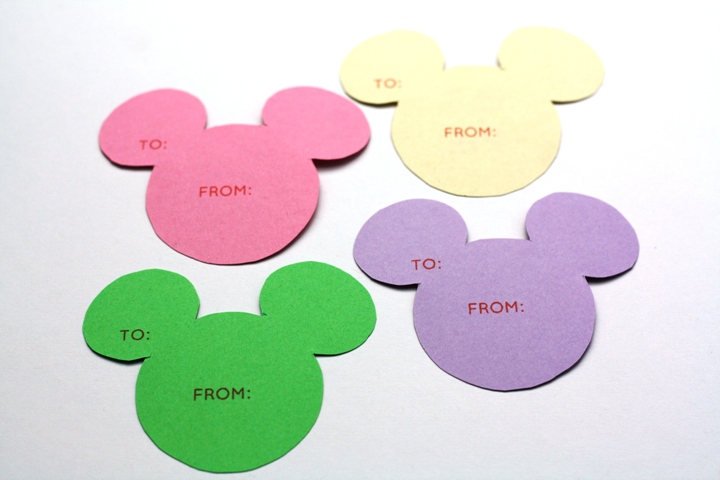 Your valentines are ready to fill out and deliver! If you want to make things more interesting, you can staple or tape a small bag of Conversation Hearts to each valentine with come cute washi tape.